Hoodlum is a skinheadband from Singapore. They talk aboit nazis, music, Singapore and punk here. February 2007.

History?
-Hoodlum began its OI! Journey in mid 2002, using the name "Ruthless".
But have to split due to some Misunderstanding between Band members. Hoodlum was formed after the problems was solved.
The line up was not yet constant as personal priorities rules over the band commitments. Hoodlum is now finally settling down with the current dedicated and committed line-up. The change however has been a positive one for the band.
However, Hoodlum have released one EP in 2002. "Glory
and Pride" EP (released when the band were Ruthless) A 5-track EP
Release only in Singapore. But What-Not Records based in the USA(Boston) are also interested in Helping Hoodlum out by releasing Hoodlum's EP in Boston in 2005. All the 5 tracks was re-recorded for the release in Boston.
It have been a roller-coaster ride all this while but this
is definitely just the beginning of Hoodlum Music journey, you have yet to hear
the last of Hoodlum!
Musically, Hoodlum main influence are established bands like Oxymoron,
Perkele, The Oppressed, Blood for Blood and our homegrown local bands,
Steelies, the Bois, Brewing Boots, Generation69 and The Maniacs.
Hoodlum will continuously committed to Produce more OI! music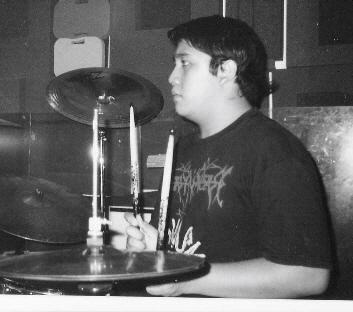 Please tell me a little about every member, age, family, work, interests and
something bad about every one?
-Hoodlum's line-up are:
Dol- (Vocal) Age: 22 Dol is the one who started the plan with our guitarist Nan, his currently serving his national service and will be out of national service in july 2007. He have one elder brother, two elder sister and his the younger one. He love hanging out with his mates, riding with his Bike and he love to compose songs and listening to Oi! Music. his bad point is to get drunk first & then sing during our jamming sessions.
Nan- (Lead guitar) Age: 24 Nan the master in the lead, takes command during jamming session to make sure the jamming goes smoothly. currently also serving his National Service. he is the elder one with one younger sister and one younger brother. He love hanging out with his mates, playing Football & enjoying what he love most Oi! Music. About his bad point he just love to go M.I.A
Keong- (2nd Guitar) Age: 21 Keong is the one getting the band's mates togather to have a jamming session. He will take the command when Nan is not around. He is the elder one in family with one younger sister. Currently Serving the Army of Singapore. He loves playing his Guitar, Hanging out with his mates, Drinking & Oi! Music. Bad point Love to get drunk before Jamming.
Fitri- (Drums) Age: 18 Fitri the youngest in the band & the cousin of Nan. His main influence was Hardcore & slowing his in love with oi! music after his cousin let him listen to the sound of Perkele & Guttersninpe. He has just enlisted into the National Service. His have one elder brother. Bad point same like his cousin just love to go M.I.A
Donut- (Bass) Age: 23 He was called in when Hoodlum was formed after our ex-bassit leave the band for school commitment. He have one elder brother. His working as a electrical technician & he love football, playing guitars enjoying oi! Music. The bad point about him is his dun like to smile haha :)

My review of your record is like this HOODLUM-GLORY & PRIDE EP(MINI-CD)Punk/Oi from Singapore have I never heard and it will be interesting to hear how it sounds. I start to suspect covers when I read the songtitles Never Surrender and The warriors, isn´t that Blitzsongs? Maybe not anyway .They like Swedish bands like Guttersnipe and Perkele and now to the record. Oi in our blood is a really heavy and good song which really sounds much 80´s oi. Really OK and with a better recording would they surely be able to take up the struggle with the bigger oibands.(SEVEN) 17/1-07
What about it?
-No Problem with the review.

Is there any other bands you´re being compared with?
-Currently not maybe you would like to help to compare us with other bands?

Do you care about reviews? Which is the most trustful, the bad or the good one?
-Yeah review is the best thing to know how people like your music & its also another place where you can learn from mistake. We just love taking comment so we can change for the better. No matter how the review are we still trust the person who are giving the review its from the bottom of his heart giving the review.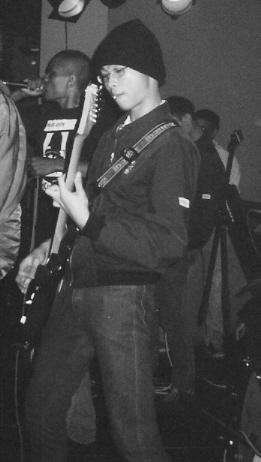 Which is the most peculiar review you ever have got?
-Hmm.... So far this is the first review we are getting.

How would you describe your music in three words?
-In Three words eh..? Hmm... What would be...? Smoothing Hardcore Oi!

How is it to be a skinhead in your country??
-Hmm... Being a skinhead here in Singapore isn't any problems. We dun have any Nazi Shit here. We have multi-racial skinheads hangout together. But all of us faces the problems with the local gangsters, they love picking up fights with us we got no choice but to fight back. But the real problems comes after the fights when the cops come looking for us but not the gangsters.

How is it to live in your homecountry?
-Its clean, Green & safe here living in Singapore maybe one day you want to come visit Singapore?

What about the government?
-The goverment here is democratic, everyone have a say. No one really there to go riot on the streets when they want to rise Tax or whatsoever. Really took good care of the Singapore citizens.

Don´t you think that music and politics goes hand in hand?
-Nah.. Music is Music, Music is a thing that influence people to love the music and love the sence where else Politics love to influence people to get the wrong idea of the goverment.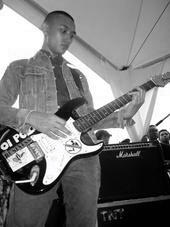 Best political band?
-Hm....Can I say its Skrewdriver(I don´t know, political they were but..../Peter)?

But do you think that music can change anyones life?
-Yeah Music really can change people's life. We are the ones that got Oi! influence into our Mind. We love the way of life of being a skinhead.

Is there any good bands in your homecountry now?
Yeah quite a number of good bands they are The Bois, Brewing boots and a few more.. Is it ok to include Hoodlum Also? Hehehe

What do you know about Sweden?
-Hmm... I know sweden have good Oi! bands like Perkele, Ultima Thule & Guttersnipe. Can you tell me more about Sweden love to go there one day.

What does punk mean to you, is it only a word or is it a lifestyle?
-The word Punk Means Music & lifestyle. Lifestyle is for those wankers who find the dressing cool and want to dress like punk but did'nt even know about the lifestyle of a true Punk.

Please rank your five favourite records, five favourite concerts and five
most important things in life?
-Hmm.... Can we leave out the Favourite records & Concert part? We love all concert actully no favourite specific ones. What is the most important things... They are.. 1. Oi! Music 2. Way of Life 3. Family 4. Your Mates 5. BEERS!!

First, last and most expensive record ever bought?
-Hmm... Got it exchange with the bands..

Most embarrasing record in your collection?
-Hmm... We feel proud about our records we dun feel embarrasing or anything we love comment from people who hear our music and we will try to improve it.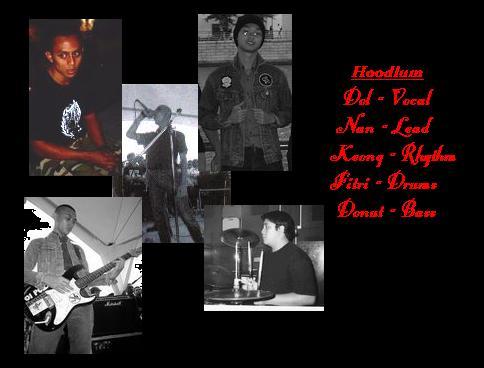 Do you do any covers on stage? Why or why not?
-Yeah we do covers. The crowd here love songs from other country like UK, US & Sweden

Is it many interviews? Is it boring? Which is the biggest zine/paper which have
interviewed you?
-You are the second person who have interviewed us. Its not boring interview is a way to let go of how the band feels..

Which is the question you never get, please ask it and answer it?
-Hmm... Nothing..

Is it any chance to see you in Sweden soon?
-Yeah soon enough when we have collected enough money to fly there, tickets here to Sweden is expensive..

Where is the best place to play?
-Hmm... all places are the best place to play as long as we get to perform.

How is a good gig with you?
-Good gig mean good crowds..

Which is the biggest band you have played together with?
-Hmmm... Local big band we played with are The Bois, Brewing Boot. Oversea big band we played with is The offical from Malaysia. We look forward to get invited by more oversea bands.

What shall we do about all rascists? Is it a problem in Singapore?
-We should brain wash the rascits people the way Alex from Clockwork orange got brianwashed. Not a problem here in Singapore we are all equal here in Singapore

What´s the best and what´sthe worst of living in Singapore?
-The Best living in Singapore is you got the goverment to look after you the worst is that the Law here is thight.

The best band in punkhistory? And in Singapore punkhistory?
-Hmm... The Business, Cocksparrer Local is The maniac

The most important punksong? And your best song?
-Hmm.... All are important to us. Our best songs is Lioncity Oi!

Futureplans for the band?
-Hmm... Find a label to help us release our songs to other country please.. help us out.. :)

For yourself?
-Hmm... Get the band as far as possible

Wisdomword?
-Never take things for granted

Something to add?
-Hmm... Cheers to Peter who gave us a chance to be interviewed & to the people reading this piece of interview Hope to gain more support from you. Thank you Very much from the bottom of all the members of Hoodlum. Cheers Keep the Faith