" We are a non-political, band therefore we do not express ourselves on the subject of politics since the fun of the music is in the foreground and politics always means trouble. The only political statement we make as a band is that we don't want to have anything to do with right-wing nutcases, racists and extremists. I hope this is ok for you.
"
Greetings and Cheers ...listen to this wonderful oiband from Gwermany....May 2021
Please tell me a little bit history of the group? You started 82 and did a reunion 2000?
-The Herbärds were founded in 1982 and emerged from the "Oi/Punk Band "Total Kaputt", which Oimel, the guitarist, had already founded in 1979. Due to a big reshuffle, we decided to change the name. In 1982 we recorded the first album "Eu Se Bois" (Swabian dialect for Oi The Bois), 1986 the second album "Wakos" and 1987 the band was put on ice again due to an serious motorcycle accident of singer Tek. The first Come Back was in 2000 with the album "Wir sind zurück", unfortunately we had little time due to family and jobs, so we put the Herbärds back on ice. The second Come Back was in 2017 when we reunited for a short concert at the exhibition "how punk came to Stuttgart". The evening was so much fun that we decided to continue. Since then we've been playing live on a regular basis. In 2019 the maxi vinyl "Oi Oi Oi" was released.

Please tell me a little about every member in the group right now, age, family, work, interests and something bad about everyone? Earlier bands? Other bands on the side?
-We are all no longer young men and run the Herbärds as a hobby, in which we put a lot of heart and soul and which is very important to us. We all have families, children and a normal job. Bands like Ramones, Cockney Rejects, Einstürzende Neubauten, Slayer and Buzzcocks brought the current band members to make music themselves. Gallon, Monterzuma's Rache, Genossen, Ahab and Wickie und die starken Männer, are just a few bands the members have played in since 1980.

I can hear much different influences but mostly punk and oi ? Favorites from the past?
-Our basis is punk in all its fullness. But if someone has an idea for a new song that deviates from that and we all like it, then we do it. That's the beauty of punk, there's no hard and fast rule.

Herbärds are you satisfied with the name? How did it came up? You weren't afraid that some other band would be named like this? Which is the best bandname you know?
-In the early English working class, the term "Herbert" already existed. It stood for not taking someone so seriously, or also fellow travelers. This term was adopted in the soccer and skinhead scene of the 70, 80 years. We liked that, because we just wanted to have fun with the music, and we still don't take ourselves too seriously. The spelling Herbärds, is the Swabian dialect variant. There was once a French band called "The Herberts". But we never had any contact with them.

What´s the best thing with playing live? Do you miss it nowadays?
-The feeling of being on stage with friends, playing your own songs, is indescribably cool and can't be compared to anything else. Of course we miss to play live and to celebrate with the audience. We hope that the Corona spook will pass soon.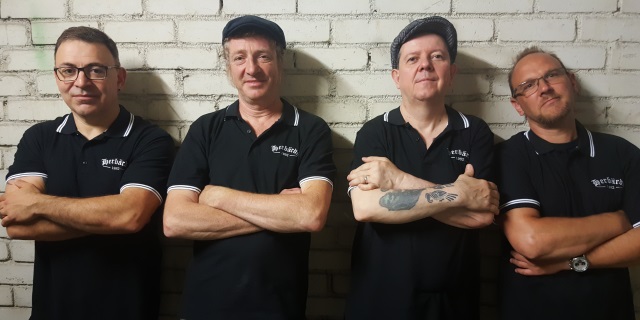 And where is best to play? And the worst place? Have you played outside Germany a lot?
-We like to play at festivals the most, other bands, lots of people, that's just fun. Unfortunately, we haven't played in other countries yet. It has not happened or was canceled like in Zurich due to fucking Corona.

How is to play this sort of music in Germany right now? Which types of bands do you have concerts together with?
-This music is simply goil regardless of the country and speach. We played with bands like "UK Subs" "Sham69" "Cockney Rejects" "Pöbel und Gesocks" to name a few.

How would you describe your music in three words?
-Rough, straightforward, oldschool

What does punk mean to you, is it only a word or is it a lifestyle?
-It is in any case a lifestyle. Even if the exterior is no longer as important as in my young "storm and stress" years and I do not yell in everyone's face or vomit in front of their feet. lol

Which song/album or group was it who took you into punk/oi?
-Cockney Rejects and Sham 69 "Tell Us the Truth"

What shall a young guy do today to shock their parents as the way we did when we were young? They have already seen everything <![if !vml]>

<![endif]>?
-Much of that time has been forgotten. Therefore, he can do the same, and maybe try to increase it. The only criterion for him should be "Is this my kind of punk? "

How is it to live in Germany right now? Politically? Fascists? The Covidsituation?
-Covid makes life difficult and annoying, as it is in every country. I don't need to say much about this, we are all experiencing it at the moment. The so called "Querdenker" demonstrations in Germany against the Covid measures of the government are infiltrated by right-wing groups.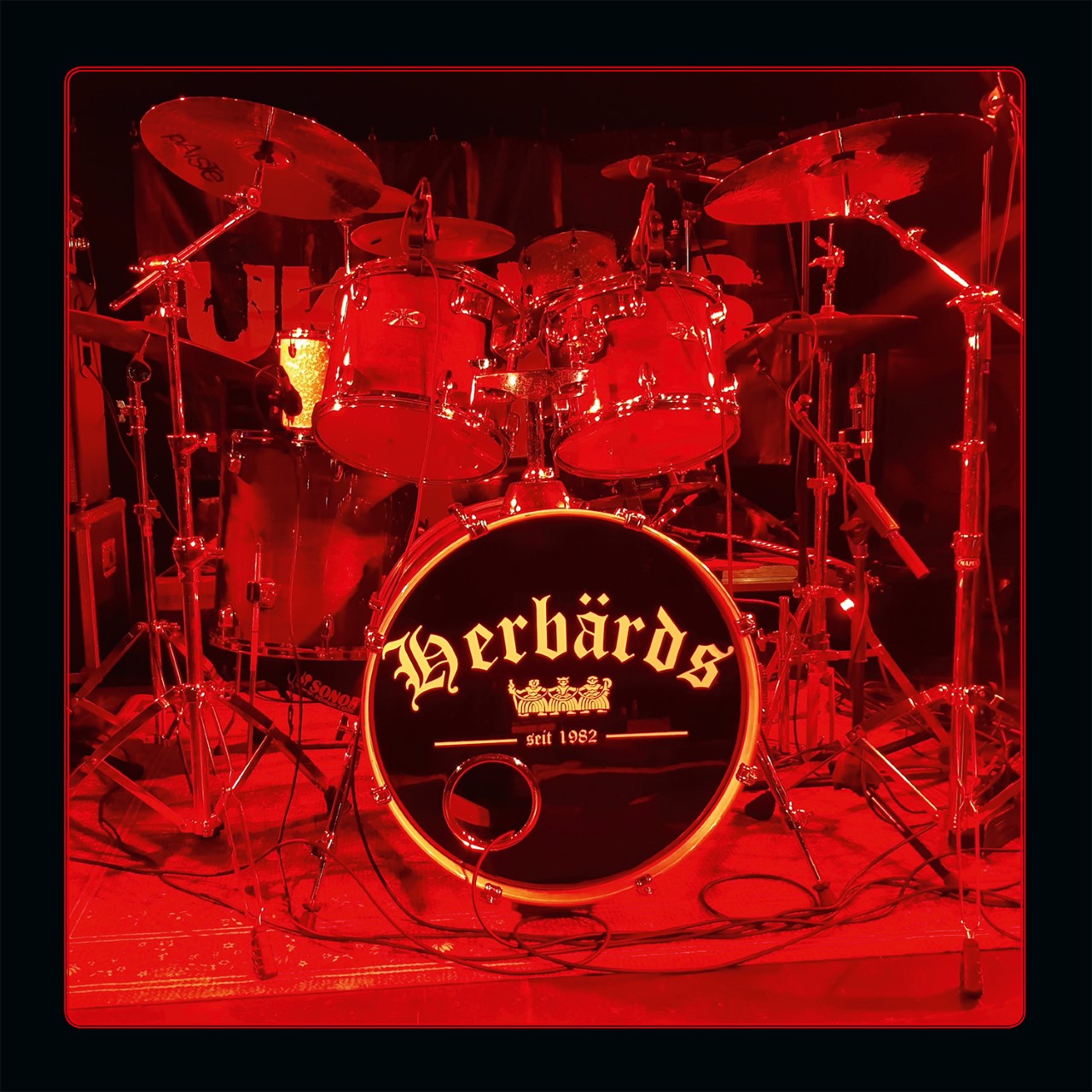 Is there any good bands from Germany right now? Is the punkscene/metalscene/hardcorescene big? How is it in your hometown?
-To give a good assessment of the different scenes, an old, stubborn guy like me is probably the wrong one. I prefer to drink my beer in a small club with live music. Cheers.

What do you know about Sweden? Have you been here sometime?
-Many years ago I made a round trip through Scandinavia. I was among other things in Göteburg and Stockholm. I liked it very much. Only the beer was unfortunately very expensive. I have long planned to visit an old friend who lives in Stockholm because I think the city is great.
Have you heard any good bands from Sweden?
-I like "The baboon show" which I have already seen live and "City Saints" with whom we will play at a festival here in Germany in fall.
Politic and music, does it goes hand in hand? Which is your most political song? Is it important to get out your opinions in music? To take a stand against racists and so on?
-When we founded the Herbärds, we decided that the band should be apolitical. We like to leave the topic to other bands. Since with us the fun in the music is in the foreground, and politics always means trouble. The only political statement we express as a band is that we want to have nothing to do with right-wing nutcases, racists and extremists.
Is there any subject that you never will write anything about? Or isn´t anything sacred?
-Since we are an apolitical band, we don't write political lyrics. Nothing else is sacred to us.

Best political band/artist? Best unpolitical band?
-My favorite bands are Daily Terror, Ramones, Cockney Rejects, Ska P etc. Fortunately there are many good bands.

Do you think that music(lyrics and so on) can change anyones life, I mean people who listens to music?
-Absolutely. I used punk as therapy after my serious motorcycle accident in which I lost a leg. Punk drives away my dark spirits.

Your favorite recordcover alltime? Who does your recordcovers? And do you have any good recordstores in your hometown?
-Favorite Cover, Sampler Burning Ambitions (A history of Punk).
Unfortunately there are few second hand record stores in Stuttgart. But there is a very good one, run by my buddy "Tommes".

Is it important to get out physical records of your stuff? Why or why not? Vinyl, CD, cassette, what do you prefer if you could choose whatever ?
-It is probably goil for every musician to hold his own album in his hand. It holds a moment of their own life and musical creation. It makes you proud and years later, you like to think back how it came to be, how the attitude to life and the circumstances were and why you chose the cover and wrote this text.
In any case vinyl.


Please tell me a funny thing which have happened during your career and under some gig?
-In 2019, after one of our concerts, a very young, angry skinhead girl came up to me, built up in front of me and snorting at me "How can you name yourself like an old Oi punk band, and then even cover so much of them?" I said to her "We are the old Herbärds" She made big surprised eyes and asked "How old are you? (as if a grandfather standing in front of her) At the latest, I realized, "Tek you're getting old"
How does your audience look like? Which people do you miss on your concerts? Which is the biggest band you ever have played together with? Is there anyone of your fans which have done some tattoo with your name or something similar to salute you?
-Our audience is very mixed up. Skins punks and leather jacket freaks...etc. Since we are an old band, we also attract older veterans from behind the stove. I haven't seen a Herbärds tattoo on anyone yet, except myself.

Please rank your five favoriterecords, five favoriteconcerts and five most important things in life?
-Cockney Rejects- Greatest Hits 2
Ramones- It's alive
Daily Terror- Aufrecht
Die Drei Röhren- Wir leben immer noch
Cock Sparrer-Shock Troops
The Clash- the clash
Konzerte
Adicts, No Sports, Ramones, Dead Kennedys, the Mahones

First, last and most expensive record ever bought?
-First- I think the red Beatles album
Last- Another day, by Evil Conduct

Is it boring with interviews?
-Not with a few beers. Lol
Do you care about reviews? Which is the most peculiar you ever had, with this band or any other band you have been to?
-For reviews that are justified, yes, no matter if good or bad.
One of the stupidest review... " I hate german punk" ( Then why do you listen and write about it at all, moron).

Which bands do people compare you to, is it boring that people compare you to other bands or is it understandable?
-Everyone has a different point of view. That's why I don't really care with whom they compare us. As long as they are not right-wing nutcases or extremist bands.

If you could choose five bands from the past and the history and nowadays and both dead and living bands to have a concert together with your band. Which five have you been chosen?
-Daily Terror, KGB Germany, Wendy O Williams(The Plasmatics), Adicts, Ramones

Is music a good way to get out frustration and become a nicer person outside the music?
-In any case! But whether music makes someone a better person is very questionable. But it can change anyone.

Which is the most odd question you ever have got in an interview? Except this one then….
-Wouldn't Paul's... or Jonny' s have been a better band name?

Which is the question you want to have but you never get. Please ask it and answer it?
-Would you like to play live in Scandinavia, Japan or even a European tour?
Yes, yes... very much

Futureplans for the band?
-We are currently working on a new album that we would like to release next year for our 40th anniversary. More concerts and festival playing.

For yourself?
-Stay healthy, enjoy life and finally play live again.

Wisdomword?
-May our chimney continue to smoke for a long time.

Something to add?
-Thank you for the interview. We greet all old and new friends of the Herbärds. Our families, our label Sunny Bastards Records and us. Cheers
Records
1982"Eu Se Bois" LP/CD
1986 "Wakos" LP
2000 "Wir sind zurück" CD
2019 "Oi Oi Oi" Maxi
Dessutom finns det flera låtar på samlingsskivor. Bland annat kultskivan "Ultra Hardcore Power 1" från 1982 och "Stuttgart brennt vor Langeweile" från 2017.
Website www.herbärds.de