Jan Hammarlund have done many records and when I got his latest record I become a little bit curious on this 56 year old man. He have been most wellknown for a song like Jag vill leva i Europa but he have done a lot more than that.
January 2007
You´re born 1951 and you were really young during the 60´s but do you think that you was in the 60´s anyway?
-No – I was very shy as a teenager, really into myself actually. I was living on the countryside until I was 17 – a little bit of hippielife I did around 68-69 – I saw Janis Joplin on Konserthuset. The more psychedelic part of that era I was in but not so much the political thing.The FNL-movement and so on)
The progressive and political music in the 70´s, how was it to be in that?
-It was a lot more exciting for me because I was so young – but I was unprepared on the other hand – I could take for me as many others did
And then the punk came in the end of the 70´s….how did you see on that then and how do you see on it today?
-I have almost no relation to punk – already during the progressive time my thing was more intimate-classisistic and less electronic than other.
Can you find any similarities with punk and your own music?
-No, not at all.
When you have a gig , do you have a very mixed audience or how is it?
-Yeah, if you talk about ages it´s very mixed but sometimes it´s a very young audience – not so much of the overclass precisely.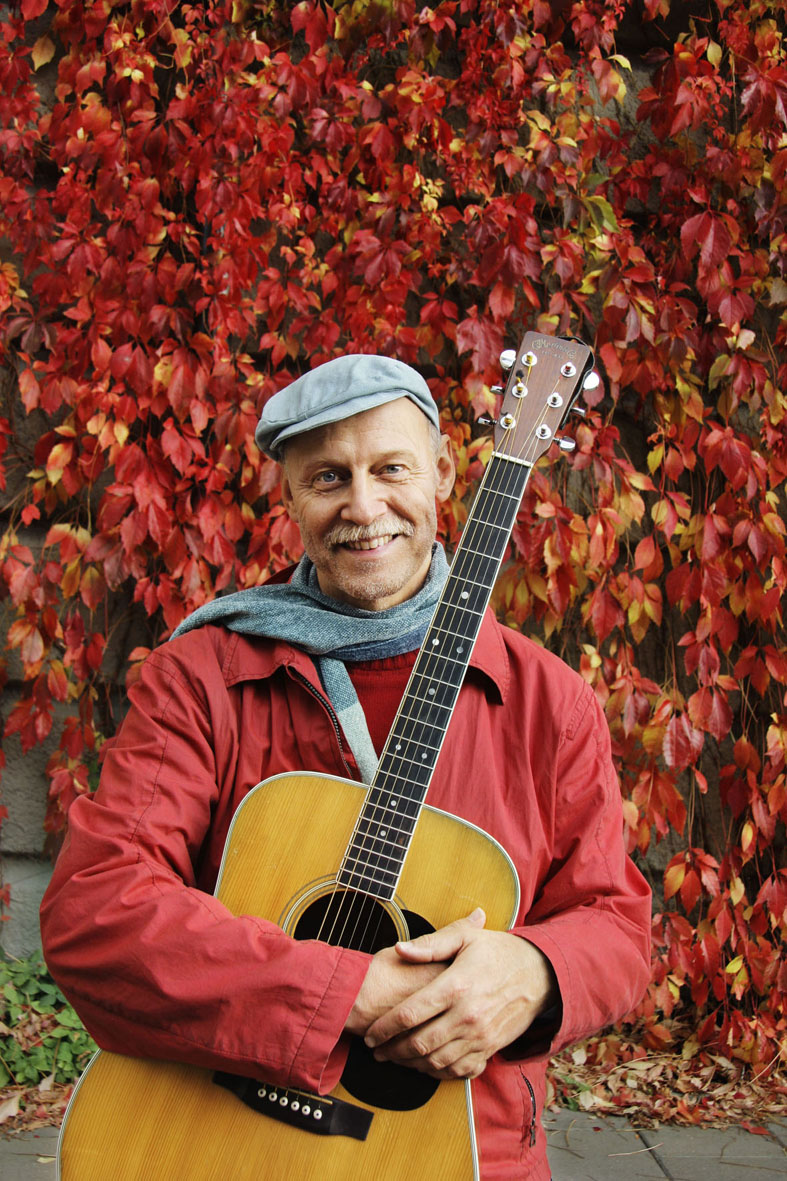 Most known for a song like Jag vill leva i Europa, does it feels so that that song shows who you are?
-No, it´s a rally "broad" lyric which feel a lot for but it doesn´t say who I am.
Arja Saijonamaa did it also, how come?
-She phoned me 86 when I played cabaret on Mosebacke and she asked if she could sing it and I thought that it was fun – but after that she wanted to change the lyrics (she thought it was too much left) and that was not so fun. – the history is written about in Håkan Laghers book PROGGEN and I don´t want to talk about it more because it was a long time ago.
You write lyrics which really touches, is it many who comment them?
-Yeah, more nowadays than earlier – it seems like if people listens more on the lyrics nowadays.
You´re never afraid that someone will do anything stupid to you if we think about what you write about and kicks on different things
-No – it´s possible that the risk is there but you can´t go around and think about that.
Have you never been threatened because of some of your lyrics?
-Not directly threatened but angry and mean letters have I got.
You are also open homosexual and "came out" with this really early, how did this news been taken then?
-First with compact silence some years and at a point it was the only thing they wanted to ask about - I was the only open artist.
It´s a little bit different nowadays with peoples thoughts about homosexuality but people are still "afraid" hoe do you do notice that?
-It have been polarized. In the 70´s many was afraid to what other people would say if it came out – but we never thought that you should have something to be afraid of like nazis for example – prejudices is among a very little part of the people – but it have been more violent.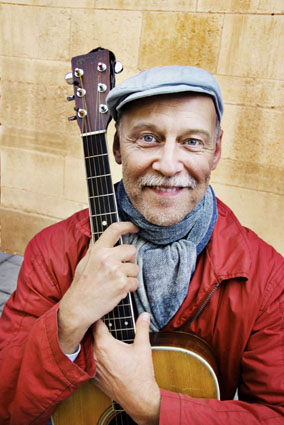 Which is the biggest prejudice against homosexual people?
-It´s hard to answer on that – many prejudices is different harmful for different persons and situations.
Back to the lyrics, how can "you be able to" to be so angry in so many years, what drives you?
-I don´t think I have any alternatives – what shall I do? Singing meaningless lyrics which isn´t about anything. Then I will be mad very soon. inte att
Do you live on your music or how is it?
-To the biggest part – other economic incomes is from things which is in the near style , for example translations and sometimes radioprograms about different things I think is interesting.
Skördemåne is it your own label? Not any other artists there?
-My own. Not any other artists there.
How do you react on a bad review if you got one(have you ever got one)?
-Oh, it have happen. To start with there´s some people which is only stupid and mean – but they I don´t give a damn about- and then it's those who says all lack of things I have but I cannot do anything about – those I put on the side. And then there is those who takes foreward things I can do anything about and those I have some help of
Which is the most peculiar review you ever have got?
-I have surely forgot that for a long time ago.
To write lyrics in swedish must be so much harder than to write lyrics in english for example because then you can use clichees but in swedish you must think a lot more…do you think it´s difficult?
-Yeah - precisely – sure it's harder – but that's why it's so interesting! Then you know that it comes from yourself – and that there's a lot of thinking behind instead of parrotsickness.
Do you write best lyrics when you´re angry?
-Yeah, maybe – if you count slow calm angryness
Is there any other lyricwriters you like?
-Carsten Palmaer, Stefan Sundström, Johan Johansson, Buffy Sainte-
Marie, Joan Baez, Maud Lindström, Strula med Siri...there´s a lot.
Which type of music do you listen to today?
-Mostly classics - wienklassicism, romantic and 20th century songs
Blues. Tango. Folkmusik. And a little bit of everything.
How did you see on the fact that the rightwingparties won the election?
-The socialists was in a very bad shape so it was difficult to avoid but it was an accident. They will destroy a lot – insurancesystems, communications which is important for the democracy.
How do you see on the downloading music thing? Which is it good for and which is the losers?
-Complicated question. I DON´T think that "music should be for free" and I don´t understand why don´t they who says so say that living and food also should be for free – or that everything should be for free. I think it must be costs(but cheap) for downloading and free when the one who have written the stuff have given his/her permission. Many have found my music through the net and of course it's good for me.
What´s the best and what´s the worst of going around and play music in front of people?
-To go around is really boring and hard. I mean the travelling, packing things and so on…But it's fun and exciting to meet people in different places, especially when you can stay there for so long so can learn anything about the place and about the ones who lives there.
Do you play much live?
-As you understand from the latest answer so do I don´t manage to tour a lot – I am really bad as person on the tour, I get confused and unconcentrated – so I don´t tour and I go out and play some gigs here and there and sings the most in my neighbourhood.I would like sto sing more because I want that as many as possible will be able to hear my songs – I think I sing around 75 % of the things I want to do.
Where is best, maybe hard to say, but give it a try?
-There´s no general answer – much depends on the promotor and it´s really good done before I start to play and that you know that people comes. Coincidence also have a role. I could think many things about the stage, about the light, the audience, the sound – but the only thing I can do for myself it's my best.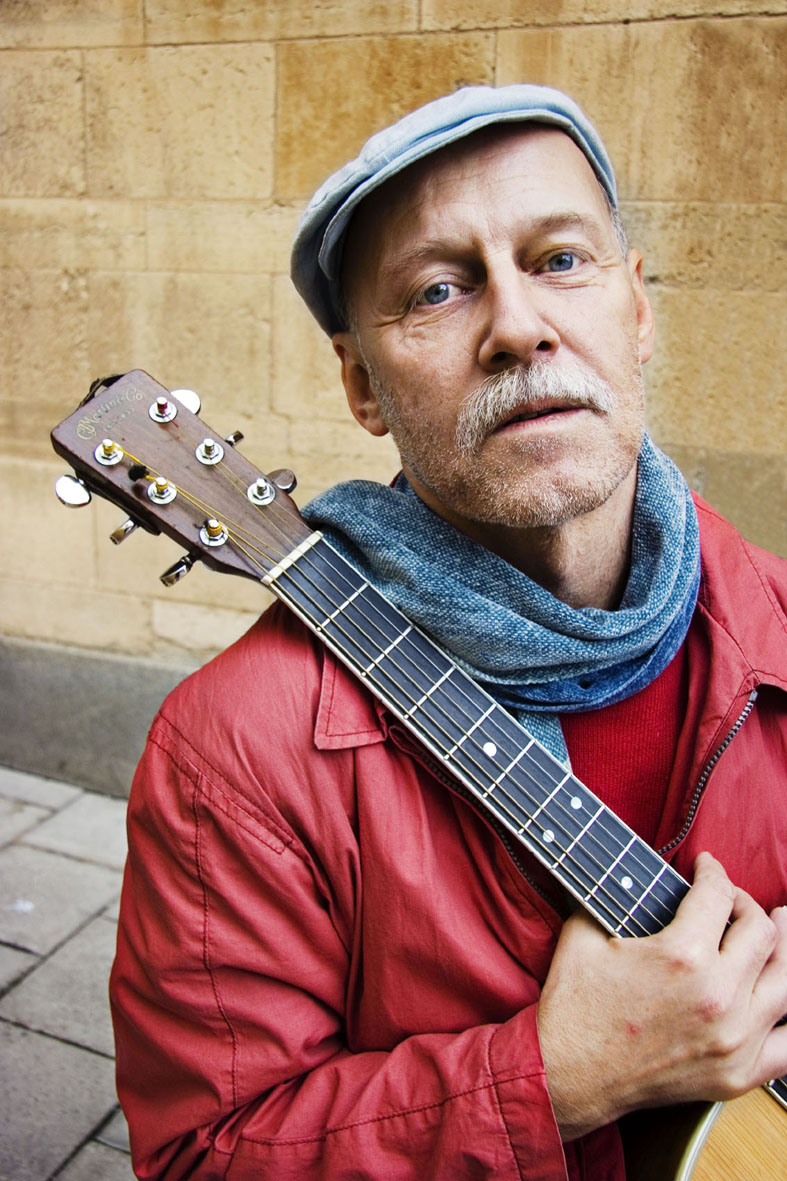 Which is your best songs`? Which is your best record except from the last one?
-Best songs: impossible to answer – sometimes the audience really like some songs which I see as a "bad one". The best record…I have done over 20 records so I cannot choose just one but NÄR BANDET SLUTAR SPELA is good but very naive and childish.
INNAN TÅGET ÄR PÅ VÄG was good on it´s time and so was KÄRLEK OCH SÅNG and
MIN MUSIK. Of the latest: TVÄRS ÖVER GÅR'N (CD-version), GRÄSSTRÅN
OCH GATSTEN and the new one. OM TRÄDGÅRDSBEVATTNING (Brecht) is also good but it´s a little bit special….hard to understand music sometimes and a record which surprises many of my fans.
On your last record you sing about the things which happened 2001 in Gothenburg…how do you see on that? Were you there?
-I wasn´t there nut I followed the reports very close and was disappointed how the demonstrates was treated by the police and court. There´s not only one truth, it was many and big happenings on different places but the my thoughts is: terrible justice assaults on political engaged people.
How do you think it is to live in Sweden otherwise?
-Yeah, tell me – I have NEVER lived in another country even if I have been around and travelled a lot. Sweden is a poor country in many ways, poor when we talk about refugees, poor when we talk about culture and doublemoral when we´re talking about human rights. It's a really difficult country to live in even if it's really good prosperity.
Many artist get a tributerecord with their music….nothing which have been actual for you?
-I have actually got that but in a smaller size, I will say homeburned records and I become very happy and flattered. I´m think it's very good and fun when other artists take foreward my songs and do them
The futureplans with the music?
-I´m have totally engagement in the new record and the songs on that and I don´t think right now.
For yourself?
-Yeah, say that...
Wisdomword?
-No, I cannot.
Something to add?
-No – I always answer questions – it was really good and fun records I got here- thanks, and it's them who does an interview good or bad.
Photo:Jeanette Andersson