Haerdsmaelta sent me a really good LP and I simply had to interview this rock n roll machine. August 2021.
Some history about the group?
-We beamed together in 2015. In Sweden's intellectual capital Uppsala. Hardened by years in the scruffy underground scene, we collectively felt it was important to do even more and even more boastfully. So we do that now with HAERDSMAELTA
Tell me a little about every member, age, job, family, band before and band on the side? Do you always wear masks?
-All members age are respectable, but also of secret age. We usually have jobs and almost always family. We have played and still play in bands such as F.K.Ü., Snuffed by the Yakuza, Lou Numberffer and the Howling Demons, Laser, Midas Touch, etc. We don't wear masks when we wash ourselves. Which we do sometimes.
I can hear a lot of punk but also some hardcore/metal. I'm thinking about Sator, do I hear you right? Was it better before?
-Yes, sure. We come from different camps. When we meet, we fight over which music is the best. Then it'll be the way it is. It's going to be HAERD rock. Fun with the Sator reference! It's not a band we keep as idols, but we respect their heritage.
Haerdsmaelta, are you happy with the name? The spelling is a sign of an overseas career, isn't it? If the best band name hadn't been busy, what name would you have chosen? I mean, what's the best band name?
- We're happy with the name. It looks good when you type it in capital letters with the right font. Otherwise, it is difficult to rate bandnames. Good bands tend to be their name. So if a band is competent as hell, you like the name too. At least after a while. Right now, I'm listening to RADIO BIRDMAN. That's a pretty good name. The Stockholm band NEJ has a good name too. Too bad they don't play so much anymore. LÄDERNUNNAN is a pretty good band name...
What's the best thing about playing live? Have you started playing live after COVID yet?
-I think we've forgotten the best part about playing live. It's been so long. But we've just increased the number of members of the band from three to four. An important reason was to bring in another one that can help cover up our mistakes at live concerts. We are currently working on cranking up the HAERD positive so that we can take it to the streets. We have a first gig in Uppsala on October 16th. With two other Uppsala bands. Then we'll go on a mini-tour in November.
Where's the best to play, where's the worst?
-Best is where people are happy with what you play. Worst where people get angry or sad about what you play. It's also sad if no one comes to the concerts.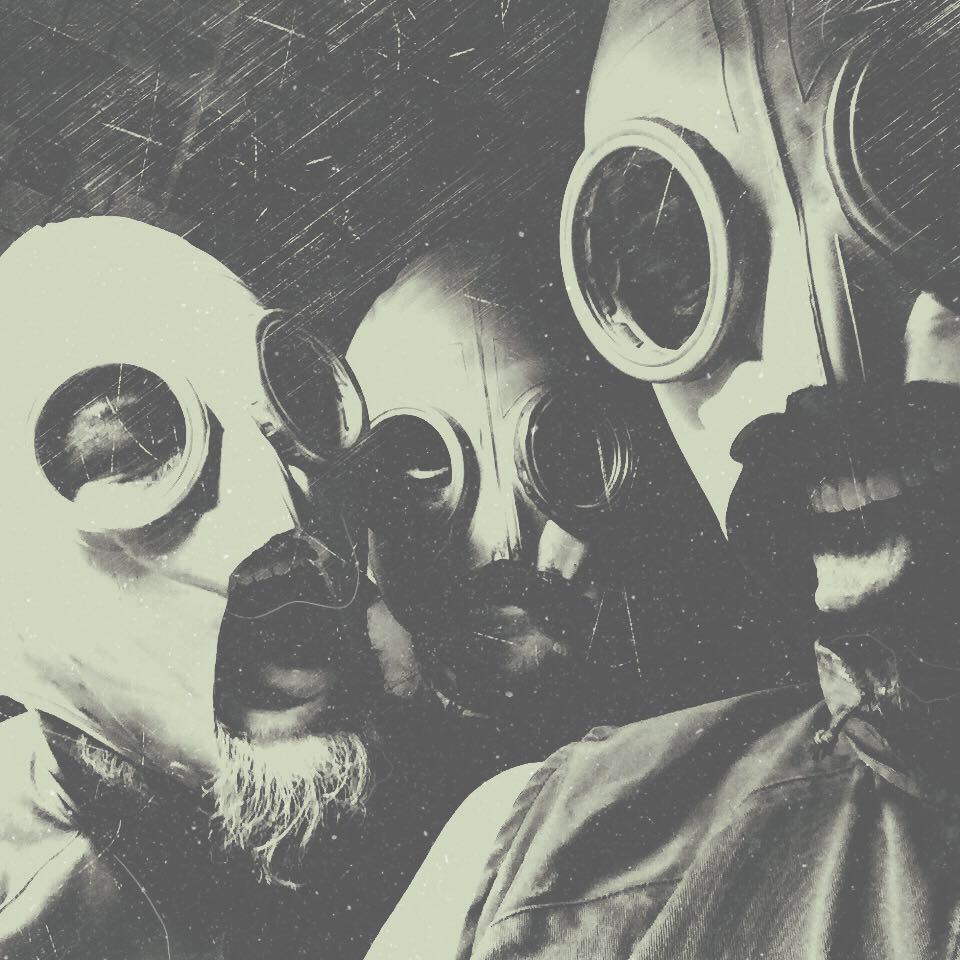 What is it like to play this kind of punk in Sweden today?
-That's good. We've never played this kind of punk any other day, so we don't have much to compare with...
How would you describe your music in three words?
-Misunderstood frustrated pophardcore
What does punk mean to you, is it just a word or is it a lifestyle?
-We've always believed that PUNK is an acronym for Pressa Ut vad Nöden Kräver (Squeeze Out What The Need Demands). So we live by that. It's a good motto and maybe even a lifestyle.
How do you see on downloading, mp3 and the like? Does it benefit smaller bands?
-Is downloading something anyone even does these days? Streaming services, on the other hand, are good as hell. Maybe it's a little sweaty for rock "icons" like Axl Rose. It is difficult nowadays to motivate and finance 15 years in studio to produce records such as Chinese Democracy. But that is essentially to be regarded as a healthy consequence.
What do you think it's like to live in Sweden today, politically?
-It's confused. The right has gone backwards. Left has gone right. And going forward doesn't exist.
Are there any bands in Sweden today? In your hometown?
-Oh, absolutely. A whole bunch. We don't know exactly how many. But more than three. (Didn't really understand the question in all honesty)
Do you play anything outside Sweden?
No, we have not. It hasn't happened. But we'd love to play in Japan at some point. Japan and The Japanese seem kind and interested in all the junk that's thrown there. Would be fun to explore if those prejudices are actually true...
Other good bands from abroad?
-Oh, my God, I'm not going to do that. The whole world and history is full of great bands. I'll just mention DEAD KENNEDYS and that's enough. Or just that. I saw a live video from the '70s with DR FEELGOOD the other day. Jesus, what a hard band they were there and then...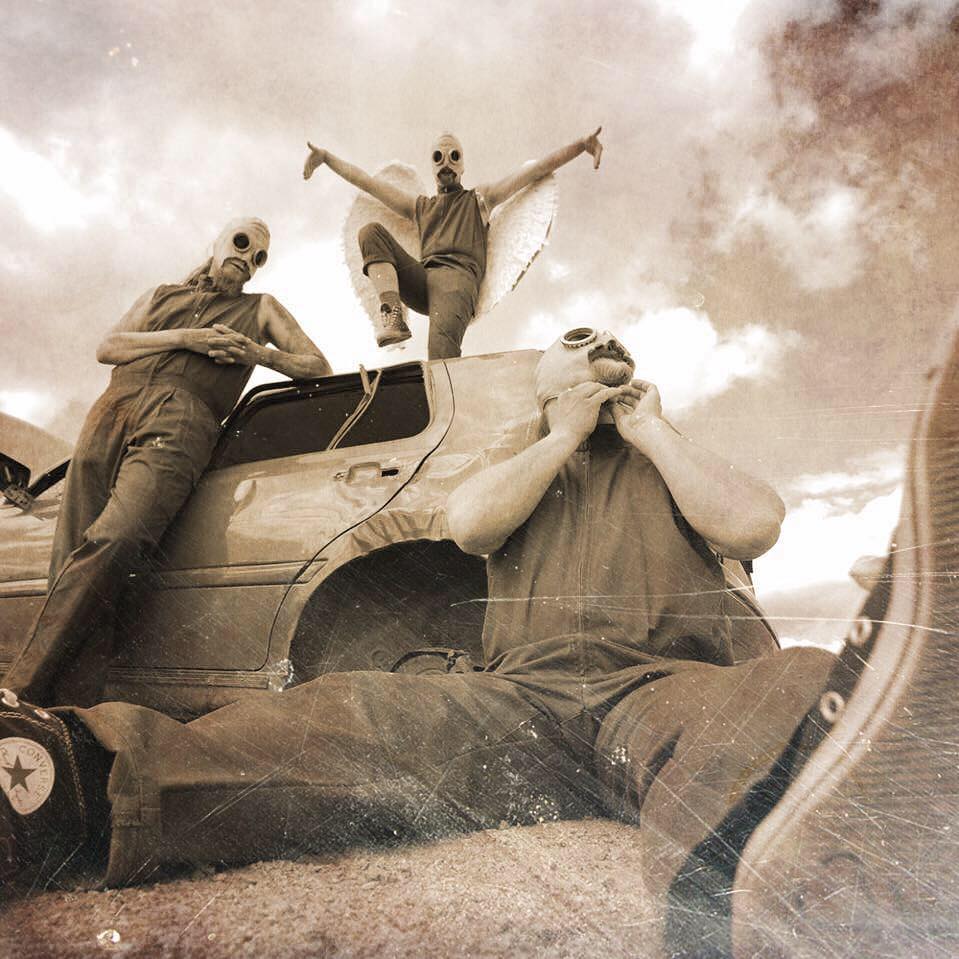 Your lyrics, what are you influenced by? Never in Swedish?
-All our texts are about humanity's inability to do the right thing. In the short and long term. In the big and in the small. In fact, there are thoughts about Swedish texts. And German. And French...
Is there anything you'll never write about? Or is there nothing sacred?
-We're never going to write a text about a raccoon named Rocky. There's already one, and if I don't remember wrong, it's a perfectly ok song.
Politics and music, is it always connected? Or shouldn't you mix these?
-Uhhh... let us put it this way that obvious political messages in texts are not for HAERDSMAELTA. Then there are great bands with a clear political profile. So we answer these two questions.
Best political band/artist?
-NATIONALTEATERN is a good example of a good political music project.
Do you think music can change someone's life, I mean lyrics etc? Do you have an example of that?
-I'm sure it can. I don't know exactly what we mean by "change someone's life" here. But I have endless experience of music contributing to better mental well-being. Individual songs, riffs and lyrics have affected me throughout my life in different ways. After all, it's the most underrated elixir in fucking life (what does that word even mean? Fuck it. You know what I mean)
Your cover is really cool on your LP, who did it? Is it important to have a cover that you understand what kind of music you are playing?
-Oh, I'm glad you think so. It's a relative of one of the band members who painted the cover. We are very happy with how it turned out. For us, covers are important. It gives a visual signal of what we want to say.
Is it important to get out physical records? Vinyl or CD or both? Is there a good record store around you left?
-I don't know, I don't know. We in HAERDSMAELTA want physical records for selfish reasons. You want to hold a record to make the release feel real. But maybe it's because we're so woefully old. Perhaps it's not all about the world's most expensive nostalgia trip.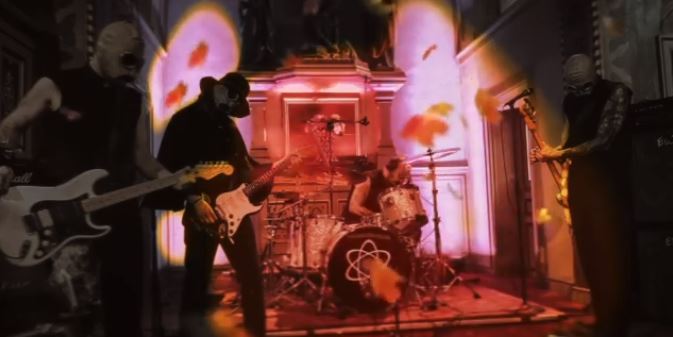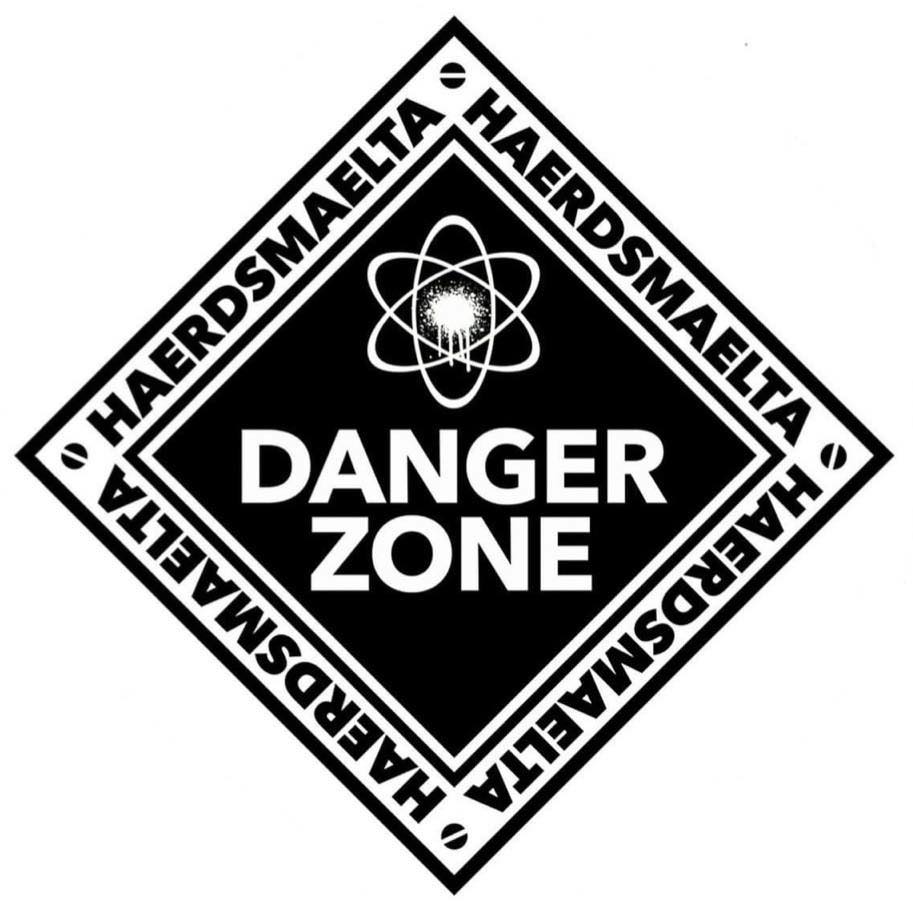 Please tell us something really funny that has happened during your career on stage or backstage etc?
-Our debut gig where, after a few minutes into the gig, we realised that keeping the glasses for the eyes in the gas masks was not a good idea. The fact that we were blind is an understatement.
How does your audience look like? What kind of people do you draw? Are you missing any types of people?
-Middle-aged middle class. Like us. We miss all others.
Please rank five favorite records, five favorite concerts? The most embarrassing record in the collection?
-Records: The list is dynamic and changes continuously. I'll give you some examples of good records. Megadeth - Rust in peace, Cathedral - Carneval Bizzarre, Zero Boys - Vicious circle Kiss - Destroyer Cortex - Spinal Injuries Concerts: Pass. It became too difficult and anxiety-ridden. Monster Magnet at Katalin in Uppsala sometime in the mid-10th century was at least one of the most touching things I have experienced... Most embarrassing record: I don't know what an embarrassing record is. If I didn't make it myself, I guess I have no reason to be ashamed. But I have a lot of unnecessary vinyls from when I was young. Interviews with type Van Halen on picture vinyl. Feels pretty pointless.
Is interviews boring?
-When you get to question 25, it starts to get a little hard with the inspiration. But it's certainly been a nice journey up here. So no, I/we wouldn't say that.
If you could choose five bands from history, dead and alive to have a concert with your band, what are the dream bands?
-Chuck Berry, HAERDSMAELTA, Primus, Hazil Adkins and Einstürzende Neubauten. What a fat line-up that would be!
Is music a great way to get frustration out and become a kinder person? Are you angrier today than you were young punks?
-I was happy when I was young and I'm pretty happy now. I'm more worried now. I´m not nicer. Rather less delusional. Music is a way to stay cheerful, so yes, yes, it's probably helping a lot.
What's the weirdest question you've been asked in an interview? (Except for this one then)
-See question 12(Are there any bands in Sweden today? In your hometown? ) in this interview.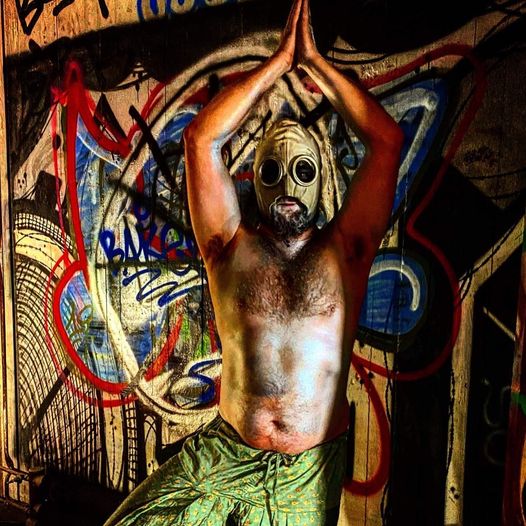 What's the question you'll never get, ask it and answer it?
-We've never been asked whether it's unnecessary to play in bands? The answer would be: Of course it is unnecessary and that is the point.
Future plans for the band?
-We're going to practice to getting better.
For yourself?
-I'm going to practice getting better.
Words of wisdom?
-Everyone should practice getting a little better.
Anything to add?
-We in HAERDSMAELTA would like to express a big thank you for being part of Skruttmagazine. Let me know if you have any questions. We have phone time every third Monday between 10.30am and 10.45am. Phone number is 666.