Gunnar Danielsson is a guy I´ve been listening to for years off and on. Sometimes about this man and he has produced a lot of records that you should check out! July-2016
You are on Öland right now, it is a place that you usually spend your summers?
-I was three years old when I came here the first time. We stayed in the south of Stockholm where I was born. We were one of many families who, I guess, longing away from the noisy and polluted metropolis. Öland was my parents' response to that dream. A dream that have been my reality for almost sixty years. "Solen och vindarnas ö" is one of several songs that I've written here on the island. "Den oförliknelige bonden Fred"" is another.
Do you have vacation or what are you doing there, working?. Do you live on the music or you're forced to do something on the side of the music?
-I'm here for the same reason as always. Change of air. A break from all the beaten paths in the anthill. The music makes me live up. Writing forces me to think. To live on the music? Financially? Well, it's not something I can recommend.
You've done a lot in musicway, was Risken Finns your first group or how is it?
-No, there were previous attempts. I remember a trio at the age of ten. We went around knocking on doors. When someone opened (it was done at that time) we started to play and sing. We usually got a penny for it. This may have led me to believe that there was easy money in the music industry. Later I wore an orange tank top on which I let pressing "Risken Finns". When I was master of ceremonies at school dances in Stjärnborgen, I could scream from the stage: "The risk is that you get gonorrhea tonight. Eighty Swedes get it. "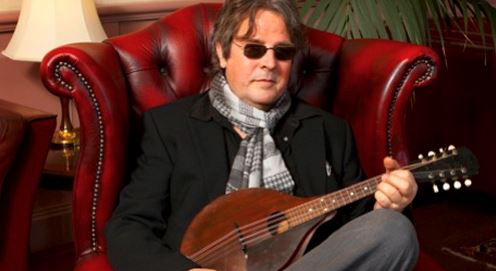 Ensamma Hjärtan made after some discs but just a collection on CD. Cannot you release everything on a CD box? Is there on Spotify? (Do not use it myself but was just wondering)?
-Ensamma Hjärtan is owned by Universal-owned MNW (which owns Nacksving / Transmission directory). There is an ongoing legal battle that has not yet reached the Supreme Court. As it stands they has no right to give the music streaming (Spotify, etc.) unless there is an agreement on this with the artist in question. CD box with Ensamma Hjärtan or not? I can not influence, although I would have liked.
What was the difference in making music with Risken Finns is if you compare with doing it in Ensamma Hjärtan?
-Nobody at all, really. In my world there are two kinds of music, good or bad. My ambition has always been to achieve the former. What is good or bad, of course, is subjective.
You played a lot out there with Ensamma Hjärtan as well? You lived on the music then or?
-No. I ran a lot of taxis during this period. Only at night. Not constantly and evenly but usually when it was needed.
That politics is dear to our hearts, we know well but have you ever written slogans lyrics in any song anyway?
-It's a myth that the seventies were so politically. I didn´t experienced it that way. The seventies was ABBA, danceband, Svensktoppen and disco. John Travolta and Beegees. Sure, I was young and rebellious. Had long hair and protested against the things I did not like. It is perhaps to be political. But party politics have honestly never interested me. Slogans texts, there were others who were better at that. They have, since then, been able to acquire solid bourgeois careers. No one mentioned and most forgotten.
What is your most political song?
-I would say "Två skilda världar", "Hon är fin," and "Tyst i Sverige". There is of course more. Have never seen them as political songs in the sense of left or right. Prefer to go straight without blinders.
Is there a topic you would never write about?
-Sure. A lot. But what I have no idea. The songs are out there. Somewhere in the air. With today's language; in the pipeline. You have to get up the antennas. Making yourselfreceptive. Sound out the signal. Some of my best songs have come to fast and when I least imagined. Sometimes you have to set out a bowl of milk to catch a wild cat.
Which is your best song of all categories do you think? Which song that you participated in is the most popular?
-Impossible to say. I have written hundreds of songs during the last fifty years. A few months ago, I played at a funeral. The songs I chose for this purpose was not the same as I have on another occasion, played and sang at a wedding.
You and Pekkanini made some songs that became big as Som Sommaren, Ishockey & Fotboll,, how did you deal with it, to become a "celebrity" from being an "anonymous"? How much did you sell then?
-It was my songs that we recorded together. "Som sommaren" sold nearly a hundred thousand items. Did not see any money. Of fame front and back, I was confronted with ten years earlier, in connection with Risken Finns. That's fun to be recognized, I guess. Occasionally. I do not remember what I felt then. Had enough busy trying to get the pants up above the knees.
You did some TV also at that time as Guldslipsen among others? Have you done something other on TV than this? Was it a fun time? Could you determine the groups for the programs, etc.?
-I was with even more in TV shows in the seventies. We were something of a house band in "Knuff", a youth program that we wrote special ourhis own compositions. The purely publicly largest event occurred nineteen hundred and seventy four. When we were guest artists in Lasse Holmqvist, "På Parkett." He conversed with the poet and salvation soldier Majken Johansson. She had heard our song "Du känner väl mig," and perceived it as a stand for the weak in society. As a literature student, I had already read her poems. So we were somewhat impressed with each other. A remarkable experience. Guldslipsen, it was my idea with the name and the videos that we did live in the studio. The music was already recorded on disc. We, Christer Fant and I got to do what we wanted within the limits still exist around the public service television. Or was I might say. We received a request from Göteborgs-Posten to participate in cinema advertising for the magazine. Apart from that it was unthinkable for us to participate in such a thing, they would not SVT (the name was not something else then?) Allowed us to do. We got tired of handing out gold ties. When we confronted the third year, we got through a name change, "IIstället för Guldslipsen" it was also the end of it all. We also did an own entertiainmentprograme who was about that Sweden would be destroyed, and we celebrated it all with a last evening to sit up and watch. "Godnatt Sverige" it was called. It was thought that the program would be competing in a major international television festival.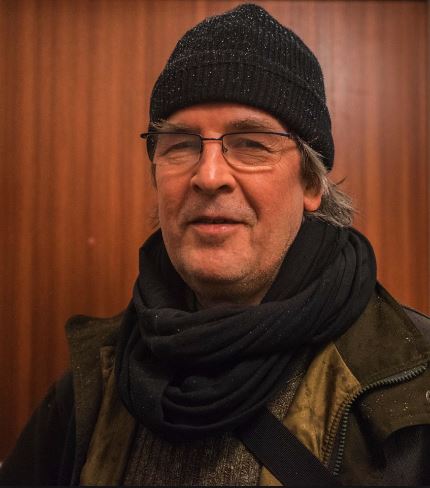 I've seen you play a lot of times, a few times with Ensamma but a lot of you as a solo artist. I remember the most once in Färjenäs, it was a memorable gig? What did you like Färjenäs and throughout the occupation?
-Sorry I do not remember exactly the gig. It has run too much water under the bridge. Generally I am for people to take their destiny into their own hands. Who else would do it?
Are you very familiar politically today? What do you think about the future?
-I believe in cooperation. It's the only way. Confrontation will only work in playful contexts. Football matches and other things like that. Earth will remain for some time. All of us will disappear. When Mom would celbrate ninetysix and she said to me: "Gunnar, I can not believe how fast it has gone." It was the life she was referring to. Now she has been dead for five years. I remember it like yesterday.
You've released a lot of records that I did not knowthat you have relased so much and in which editions are they? Do you sell any?
-Without recordlabels and distribution, it is difficult to reach out to a larger audience. The records I sell most during gigs.
What do you think about the development of mp3, download, Spotify, etc? Favors the really minor artists?
-I am delighted in that development. Now I can reach fans and new listeners wherever they are. There is not much money, but it was not like that before either. But my music reaches the output via these channels.
When you play out there today, what kind of people are coming to your concerts?
-It's a mixed bag. Some who have followed me along the way, others who are just curious and so those who always hangs on where there are people. For a while I thought about paying a bunch of people to accompany me on the gigs and act audience. Stir up some dust, simply. It was the high school economist in me who pulled the emergency brake. Jokes aside, one that is certain is that I tend to like my audience. They tend to be in the loop and pulls usually not to sing along. It is nothing without an audience ...
Do you play songs only from your solo albums or do you play from the Riksen Finns, Ensamma and Pekkanini time too?
-I play anything from all different periods. My only criterion is that there should be a song that I feel in the moment to sing and play. Occurs happily live. Though I'm not a jukebox.
Which song do people anywhere want to hear? What song do you think is most fun to play?
-It shifts. Over time, it is "Som Sommaren", which is the most desired. It's a song known to man., "
Do you play any covers when you play live? If so, which ones?
-I love Cohen, Dylan, Lennon and others. Sometimes I translate. If I get a flash of genius. I wanted time to translate "The Man in the Long Black Coat". Do not come around the definite shape. The rhythm limped in Swedish. Then it suddenly hit me one day that I could use the indefinite form and still get the same effect, "En man i en lång svart rock" With the Swedish text I come closer to the listeners here at home. Another well-liked Dylan song that I translated are "Civilklädd präst" (XXX in original).
Is it many interviews these days?
-It happens, but of course it is not like in the seventies and eighties.
What is the weirdest question you have ever received?
- "If I am afraid of anything?" Maybe not so strange anyway, but it is precisely the question I remember. Possibly because of my response: "I'm not afraid of anything, I'm afraid."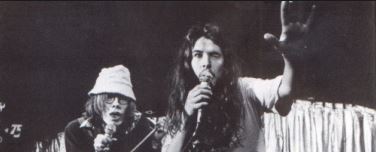 RISKEN FINNS
Where is the best place to play, City, I mean, where do you get the best response?
-There Is no special place. I am the small rooms poet. Like when the audience sits close so that I can look people in the eye. Get their reactions. In Torngård here on Öland example, there is a small speakeasy that takes in thirty-five people. Nothing more needed.
Is there any good music in Sweden today that you can recommend?
-I mostly listen to P1. My dad loved Beethoven. He is clearly underestimated today, I think.
Many old heroes have died the last Bowie, Freddie, Olle etc ..... what touched you the most?
-I feel that there is something of a cult of death in this country. Why not instead say nice, encouraging things to each other while we are alive and can still benefit from it said. Death does not interest me that much, actually.
Please say five groups you would like to play with that would be the best concert or mini festival ever. it may be active or non-active bands. Dream on !?
-The Beatles, of course. Leonard Cohen with band. Bob Dylan. Cornelis and Povel Ramel. Yes, not a few groups directly. But it was the names that first appeared in the skull.
Five discs you can not live without?
-Already in the early seventies, I put down my LPs in the basement. Of course they was stolen. Here are five titles that I know was in those missing area. "Revolver" - The Beatles. "Blonde on Blonde - Bob Dylan. "Astral weeks" - Van Morrison. "Axis Bold As Love" - ​​Jimi Hendrix. "Strange Days" - The Doors. During ten years I devoured all the music that came in my way.
I come from punk and I think you have some traits of punk playfulness in you, what do you think of punk when it arrived and what do you think of it today? What is punk for you?
-I liked the Ramones. They felt new and fresh. Then. Punk ended up after a while in a dead end, at least musically. But again, I like it when people take matters into their own hands. Make your own music. There is always the trip, never the case. Assessing the music feels unattractive. There are no sillier than reviewers who take themselves too seriously.
Future plans for yourself?
-Become elderly. Wiser. Life slowly. So lazily just an aging body allows.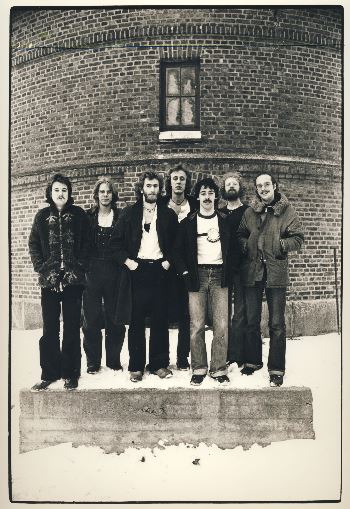 ENSAMMA HJÄRTAN
Plans for the future of music?
-Do the ten songs that writes me into the eternity Songbook.
Words of wisdom?
-It is better to be ostracized than to be burnt inside.
Something to add?
-No. Well, by the way. I'm have been writing a diary for some years. Thanks to this interview is today's writing assignment is done.