Grå Vardag(Gray Everyday) is a really nice acquaintance of new punk bands in Sweden. I really like their style where they mix old and new Swedish-singed punk. October 2017
A little story about the group?
-Produced in anger at the beginning of 2016. Most like a ventilation and a way to get thoughts out.
Tell us a little about each member, age, job, family, band before and band on the side?
-Jimmy 36 years sing to guitar, work unfortunately, no bands before except Trams in high school.
Niklas 37 year drums and background vocals, ventilator, also plays with the Adrestia and Snake tongue guitar.
Gave 30 years guitar and background vocals, sanitation technician and had a damn lot of band sbefore.
Herman 25 years bass and background vocals, mast climber and also bass in Systemkollaps.
I can hear much old punk, am I right? Was it better before?
-It may be that! Many bands before were just punk. Unlike today, there are many good bands but unfortunately too much not so serious.
Grå Vardag, are you satisfied with the name? If you hit Google, you get a lot of pictures, but usually not on you! If not the best band name had been taken, what name would you have chosen then? I mean which is the best bandname?
-We are very pleased with the band name! Because that's exactly what it's all about. Our damn gray everyday.
If you go for a gray everyday, there are a lot of pictures from people's boring everyday and it's a petty good thing that people think about us immediately.
There are many other good band names, but still do not think we had chosen anything else!
What's the best thing about playing live?
-It´s a kick when people hang out and go into the music.
Where is the best to play, where is the worst?
-All time fun to play when where is good sound both on stage and for the audience. Should never give out any organizer but there is some that has a lot to work on there.
How is it to play this kind of punk in Sweden today ??
-Really good.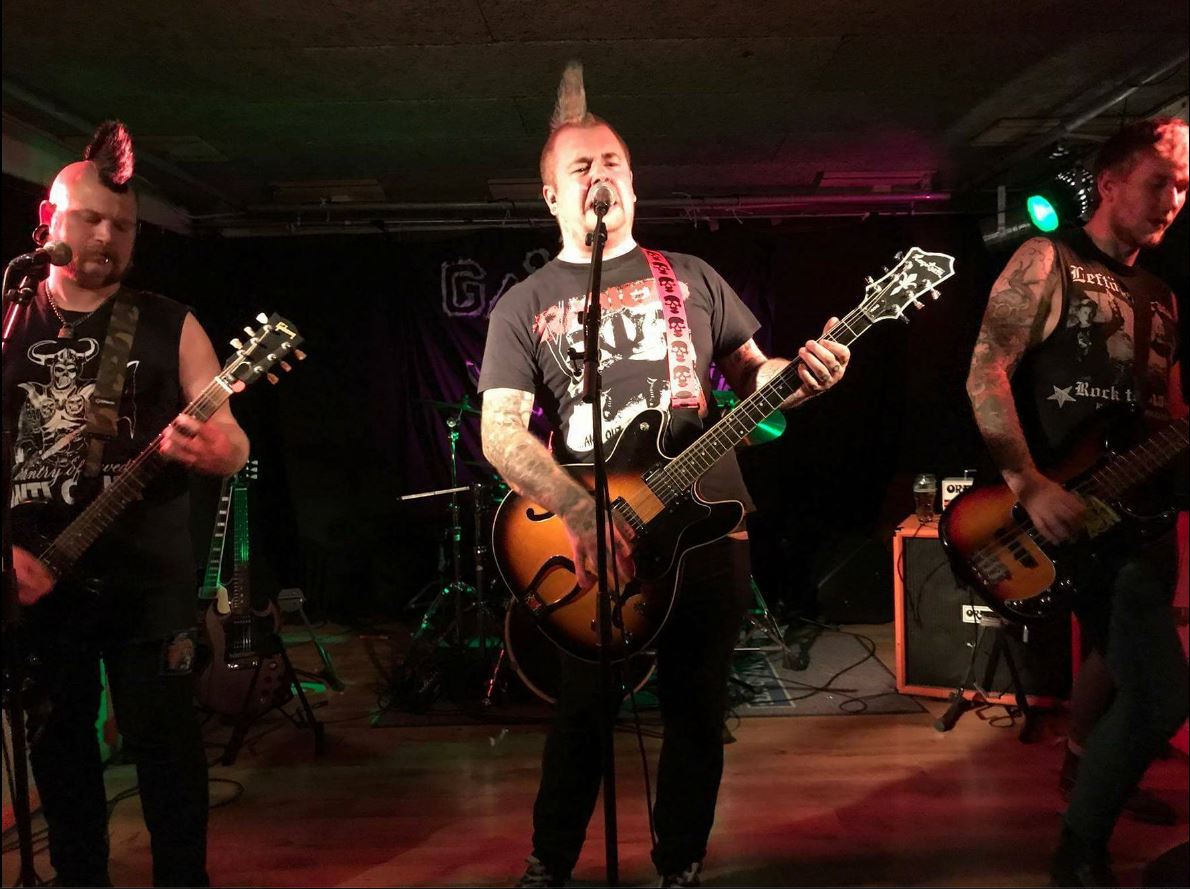 How would you describe your music in three words ??
-How, easy and punk.
What does punk mean to you, is it just a word or is it a lifestyle?
-It means a lot, a cornerstone of life, something to lean against.
How do you look at download, mp3 and the like?
-Not any opinion.
How do you think it's to live in Sweden today, politically?
-Two blocks. They are blue and the red moderators. We live in a system where capital is more important than man. So the answer is piss!
Are there any good bands in Sweden today? in your hometown?
-There are very many good bands today. No one mentioned nobody forgotten. In the hometown you might think that the Sista Anslaget and Systekollaps should appear a little more.
Do you play anything outside Sweden?
-No, not yet unfortunately.
Other good bands from abroad?
-Is too many. Should have 56 A4 pages to answer all.
Your texts, what are you influenced of? Never in a other language than Swedish? Tappad som barn(Lost like a child) is wonderful!
-Inspired entirely by life as it seems, people you meet and how we think it looks in society.
Is there anything you will never write about?
-Select any poppoetry or danceband, so then you have the answer
Politics and music, does it always belong?
-No not always. Even though it's politics most of the time!
Best political band / artist?
-If someone with an absolute political stamp, then is Vänsternäven damn good!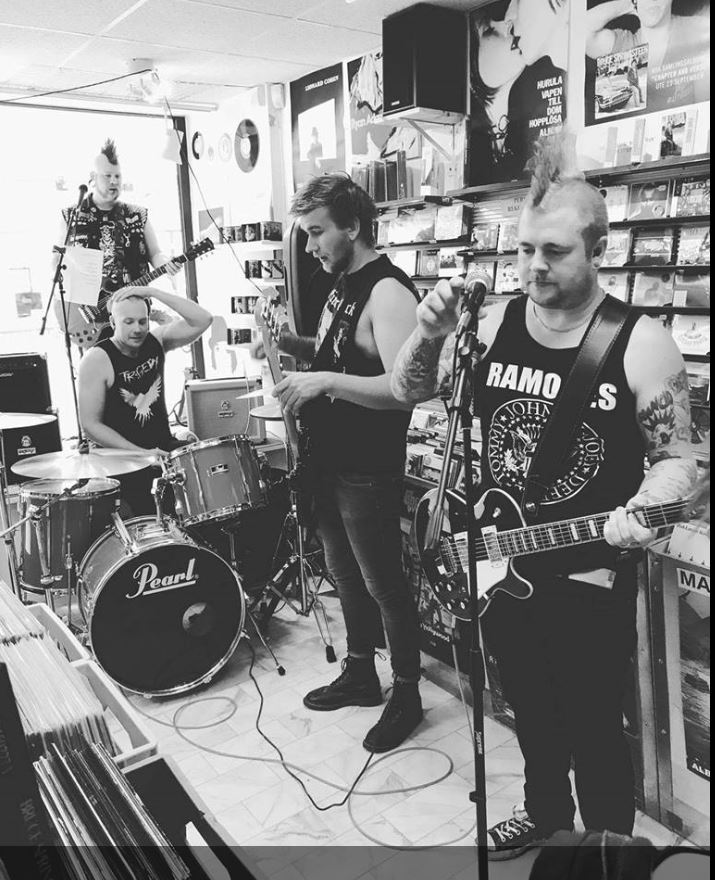 Do you think music can change someone's life, then I mean lyrics etc?
-Obvious! Music can change mindset and inspire.
Your cover is really nice on your LP, who has done it. Is it important to have a cover so you understand what kind of music you play? What is your favoritecover all time? ...
-It is a combination of a lot of people. People who helped out and photograph, the band and Silljanne on the record company.
One of the most best covers must be Never mind the bollocks.
Is it important to get out physical discs? Vinyl or CD or both and? Is there any good record store in your hometown?
-It's definitely a market. Not everyone today is streaming and it's always glorious and sitting and listening to a physical copy. We do vinyl because that's what we appreciate most and here in Linköping there is Bengans who also sells our record!
Please tell me something really fun that happened during your career on stage or behind stage etc?
-Pass
How is your audience looking like? Do you miss any kind of people?
-Very varied ranging from young people to older nostalgic punks.
Please rank five favorite records, five favorite concerts?
Ksmb – aktion
Sex pistols – Never mind the bollocks
Ebba grön – Where only in it for the drugs
Shitlickers - Spräckta snutskallar
Anti-cimex - Victims of a bombraid
The Close up boat is always good
Is it boring with interviews ??
-Haha definitely not
If you could choose five bands from history, dead and alive to have a concert with your band, what are the dreambands then?
-Too difficult to choose and all gigs are fun gigs!
Is music a great way to get frustration and become a nicer person? Are you angrier today than you were as young punks?
-You becomes more and more pissed off for each day as you see developments in society. So we're probably a bit angrier today than we were before.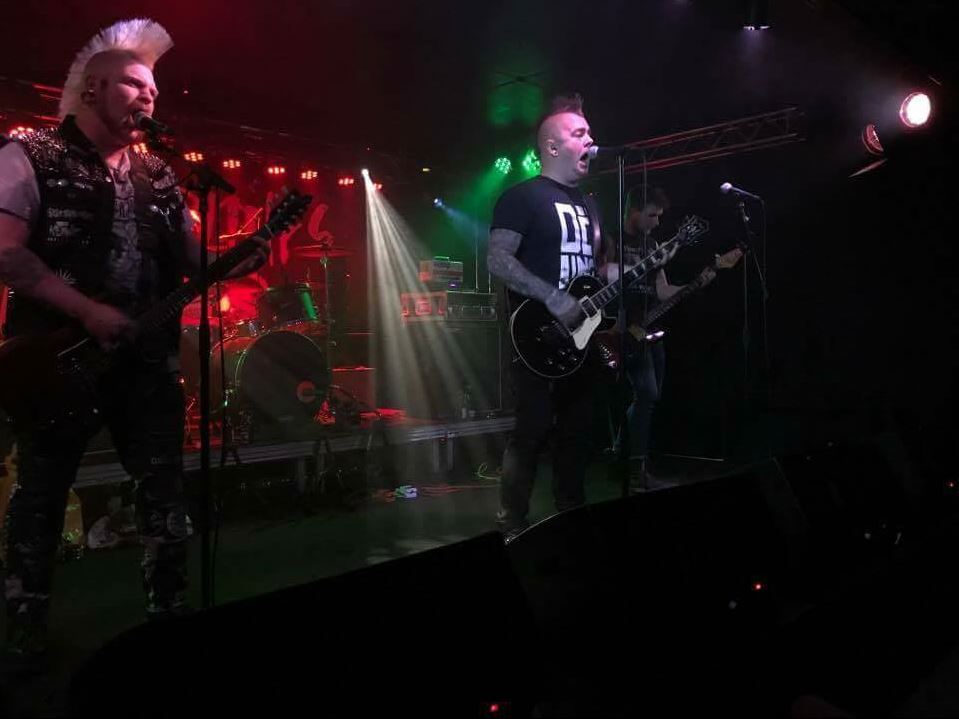 What is the strangest question you received in an interview?
-This question!
Future plans for the band?
-Go on as long as we think it's fun and as long as it's needed.
Words of wisdom?
- Never shut up for injustice in society and do not become a zombie, there are already enough of them!
Something to add?
-We always want to play and if you know something you are welcome, please feel free to contact us!