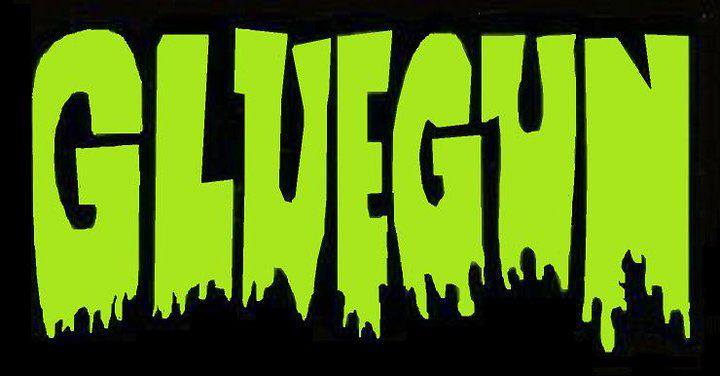 Glue Gun have been around for many years and the singer Bob is a man who does a lot of things and here he have answered a very short interview too….january-2016
Peter: Can you tell me a little history of the group?
Bob: Glue Gun was formed in 1991. I was living in Topanga Canyon, California at the time. We put out a few compilations and a seven inch record on Fearless. Our first full length album was on PoshBoy Records. A few years later we put out our second on Fearless Records. We've broken up, gotten together, changed a few members, but we're on solid ground now recording and playing regularly. Last week we played at Punk Rock Swap Meet in Canoga Park, California with Circle One. We're on Facebook at facebook.com/gluegunoffical and Twitter @gluegunpunk
Peter: Can you tell me about the band members?
Bob: I'm Bob Oedy, I play guitar in The Grim and sing in Glue Gun. I work as a Union Organizer and like to write. Joey Rimicci is our guitar player, he also plays in Jughead's Revenge, Black Fag and Graveyard Bandits. Joey has his own silk screen shop. Garrett Dyer plays drums in Glue Gun and also The Grim. He works as a waiter at an upscale restaurant and likes surfing. Jason Berkman plays bass. He used to be in a band called Middle Ground. Jason is a personal trainer.
Peter: I can hear many different influences but mostly hardcore. What are your favorites from the past?
Bob: Our influences are mostly California hardcore bands we grew up listening too. Circle Jerks, Black Flag, Dead Kennedy's, Adolescents, China White, Middle Class, but also bands like Kiss and others.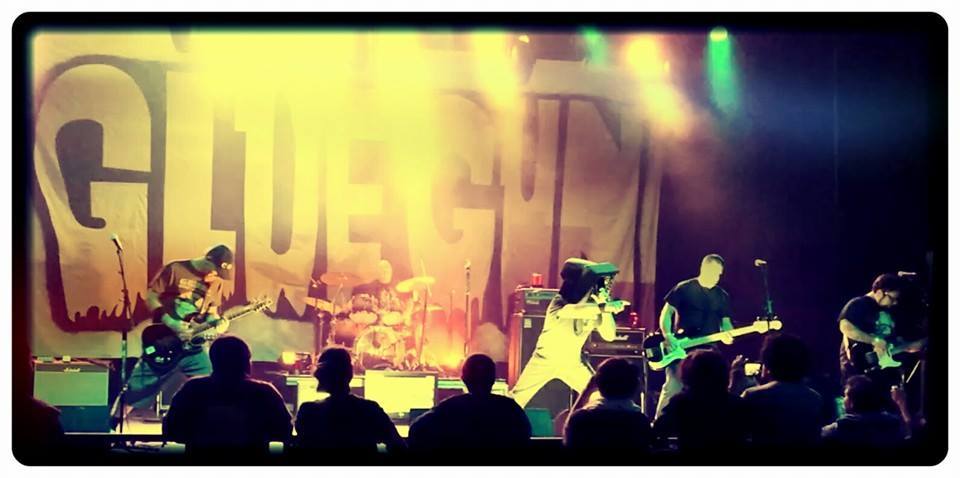 Peter: Glue Gun is a good name but what's the best band name you've ever heard?
Bob: There was a band called "Death Valley Meth Lab" out here a few years ago. That's about the best band name I've ever heard.
Peter: What's the best part about playing live?
Bob: The crowd will let you know if somethings working. There is an honestly to performing in front of a group. It's like instant feedback. We played Punk Rock Swap Meet on Saturday and even though we had some trouble with the sound system people dug it. They liked the music and were supportive.
Peter: Where is the best place to play?
Bob: Las Vegas is my favorite. We have a show coming up in Las Vegas on March 12th at The Bacon Bar. It's going to be great sharing the stage with other great bands like; Bad Advice from Leipzig Germany, The Midnight Staggers and Hard Pipe Hitters. We've played in Las Vegas half a dozen times and the fans are really into it.
Peter: What's it like to play in a band right now in the USA? What types of bands do you play with?
Bob: It's a great time to be in a band! I treasure every minute of it. There were times when I wasn't able to book punk shows for one reason or another. That's all changed now. We tend to be put on bills with other punk rock bands. In a way it constricting because people who wouldn't normally listen to punk are not being exposed to it, but it's good to play for people who appreciate our style of music.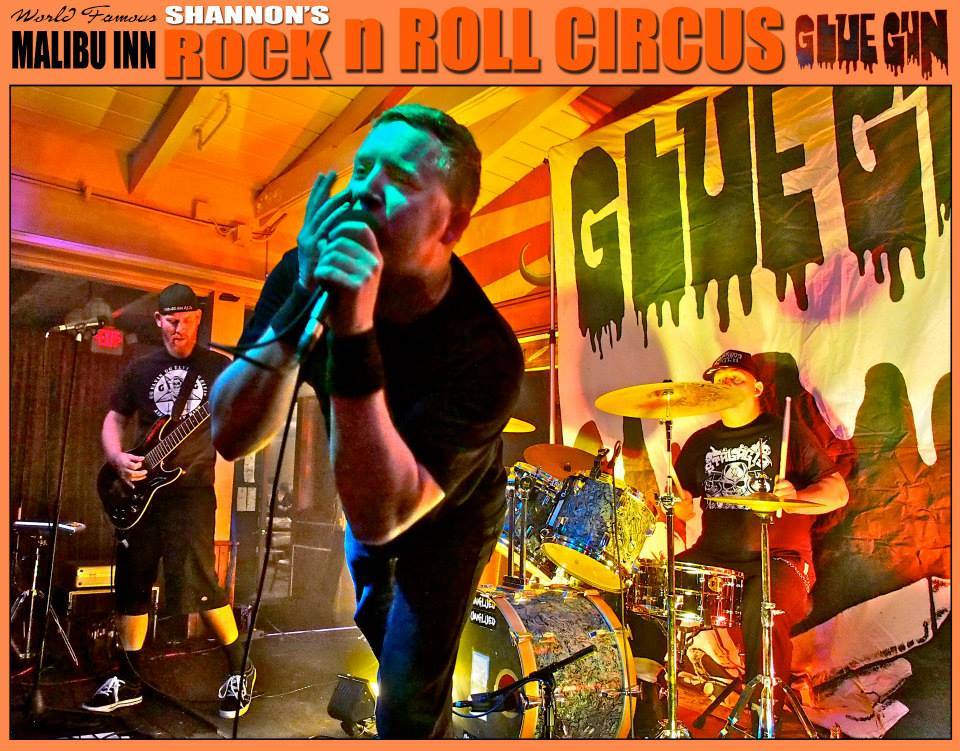 Peter: How would you describe your music in three words?
Bob: Fast, loud and heavy.
Peter: What does "punk" mean to you?
Bob: Punk was a gift wrapped in a plain brown wrapper. It's an invitation to an ordinary person like myself to jump in and participate. I was never going to be a virtuoso on guitar, but I could learn a few chords and make music. It means different things to different people, but that's what it means to me.
Peter: How do you see downloading, mp3 and that stuff?
Bob: It's great! Share away. We want people to hear our music. We are not concerned about getting paid.
Peter: What do you know about Sweden?
Bob: We've never played in Sweden, but would love to.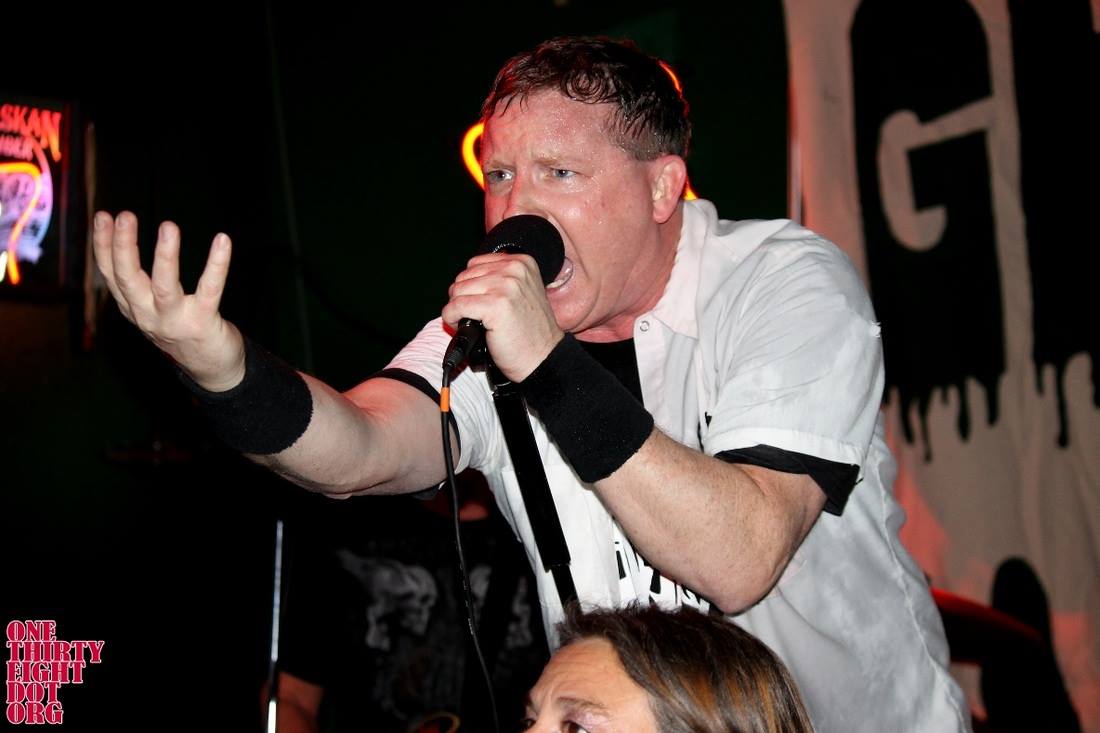 Peter: Have you heard any good bands from Sweden?
Bob: I'm not that familiar with bands from Sweden. I saw Shining play at The Roxy in Hollywood. That's about it. Maybe you could send me some music to listen to.
Peter: You wrote a book about Las Vegas punk life and things to do there, how did the idea come up?
Bob: The book is called The Punk Rock Las Vegas Survival Guide; beer bowling and debauchery Las Vegas style. I attend a punk rock festival out there every year over Memorial Day weekend. On the drive home, I decided to write a book to help punks find the best deals and have the most fun. Too many people go to Las Vegas but don't take full advantage of all the town has to offer. It's geared towards punks who bowl.
Peter: As front man for Glue Gun what are some of the things you've done to get your audience going?
Bob: At Punk Rock Swap Meet I threw fake money into the crowd. I also put a television on my head. At the end of the song I put it on a member of the audience. He went into the pit with it on. We'll do whatever it takes to get and keep people's attention.
Peter: What are your plans for Glue Gun?
Bob: We are in the studio right now. We're recording songs for a split seven inch on D-Tour Records and a full length later in the year. We want to keep playing shows and eventually do some touring; perhaps Sweden!