Inge Johansson has played in groups like Fasto name a few, but now he has started a solo career under the name Gatuplan where he sings in Swedish… .I like what he does and here he talks about it, Afzelius and other things Inge likes. November 2019
How did it happen that you started singing in Swedish and have you sung something before in any group you played in?
-Because my English is so bad! Besides, it felt natural to sing in Swedish because with this music I make a fresh start and go back to the roots a bit. And yes, I have sung before but mostly background and chorus singing.
Is it a group or is it just you with "hired" musicians or how does it work? If so, do you have any plan on having a real band?
-Gatuplan is my solo project, but thanks to all the hired professionals who take the time to play, there will be music of my songs.
You're not playing in any other band right now or after you ended up in Against me?
-No, not right now but I hope we do a new Bring The Drones album soon!
Why did it end there by the way?
-Everything doesn't last forever, and it was time to move on.
Your lyrics really touch and your first song Punkhjärta shows your love for punk and Millenial Blues injustice in society and Stureplansfrisyr a little the same things. Is it important to take a stand? Is music a good way?
- Frankly I don't know what to write about otherwise, so it will be love and politics the most. Taking a position is important and easy, but it is harder to take something practical from the position one has taken. Music can't change the world, but it can change people - it did to me.
Sweden has become cold with NRM, SD, KD etc, what is going on… .we can not talk about them as before because there are so many who vote for SD for example? SD feels worse than NRM in any way because they are so "accepted"
-No, they should not be not talked about, because we do not have the arguments on our side so we could just as well have given up yesterday. SD is currently larger than S in opinion polls, and if you had told me that it would be so for me in the 90s, I would of course never have believed you . But now we are here. But if the political landscape can change so much in 20 years, why can it change again?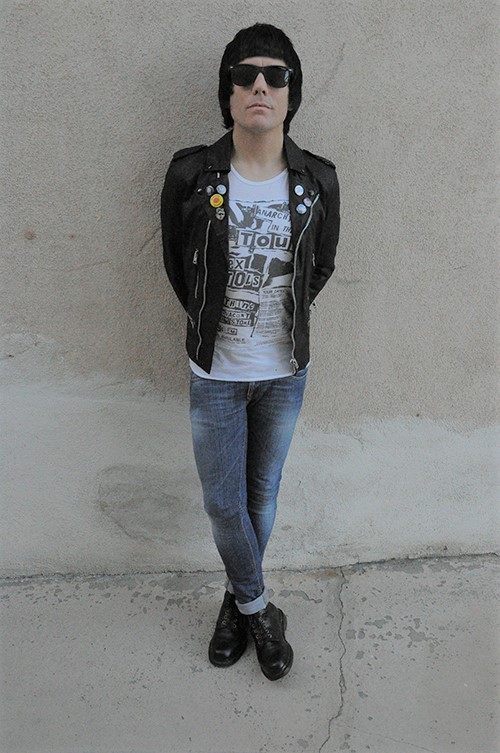 Why do you think an ordinary citizen of Sweden votes for SD, what the hell can they have for arguments?
-I don't think people are racists anyway. SDs are racists, but far from all their voters. But propaganda is strong, and it is easy to believe that immigration is what lowers Sweden. What ordinary citizens have for argument I cannot answer, but many professionals forget that there is a Sweden outside of the growth areas where most of the country's population lives. There, people have experienced one of S, C and L (and formerly the Alliance) total dismantling of welfare and at the same time increased immigration. When security disappears, people want to find simple explanations and then the costs of immigration are low hanging fruit, and with the massive right-wing propaganda that is sweeping over us, I understand that unfortunately it reaches people who are looking for a solution to concrete everyday problems. I don't want to give SD cred too much, but they are really good of throwing up while the iron is hot and having the debate. The left has much to learn from the right.
Politics and music have almost always been together in the punk, what are your favorites when it comes to political music besides Afzelius that you love?
-Oh, so many - Billy Bragg, Rage Against The Machine, Michael Franti, Chumbawamba, The King Blues, Manu Chao, Jello Biafra, Public Enemy, Die Toten Hosen, New Model Army, Louise Distras, Manic Street Preachers, Levellers - just the tip of the iceberg! But what makes them such good political artists is that they not only sing about politics, but also about everything else in life - I have to have that too!
How did you get in on Afzelius by the way, has he always been there or? Does he affect you something when you´re writing songs?
- Dad often played the LP Innan Tystnaden at home when I was a kid, so he's always been there. And yes, I am very influenced by his way of writing texts - I love his clarity and that there is nothing finer in the texts. That is the ambition of Gatuplan too. By the way, did you know that I am the world's biggest Björn Afzelius fan?
Have you played live with Gatuplan yet?
-I did a guest apperance with Fas3 in Borlänge a few weeks ago, but not a whole gig yet.
What is the best thing about playing live at all?
-To get you off - from the routine at home, from what you see every day, from yourself. Especially to travel from oneself - That feeling is hard to beat.
Do you have a favorite country and favorite place to play?
-No, but there are better and less good places.
You are recording songs with Gatuplan now that I understand… .What will happen to this… not just digitally I hope? If so, is there any record company that publishes it or what?
-It is true, lots of songs have been recorded. But I can't say more right now.
Does it really feel like you have released music when you publish it digitally?
-Sure. Although I love the physical format myself, it is the digital services that reach the audience. I just wish the payouts could be a little more fair.
Do you still buy records, which format do you prefer?
-Vinyl! I love vinyl and not only because it costs so much, but also because it is so impractical and booky and takes such a place at home. But most of all, I like that warm, crispy sound of my own voice when I talk about my records for people who couldn't care less about my record collection.
The latest record you bought? A record or a group that needs to make a record soon and that you long for?
-Unroyal - Mainstream was the latest. I long for the new The Who records a lot.
If you could put together five bands to do a big concert with Gatuplan as a mini-festival, which 5 would you like to play with then (doesn't matter if the bands exist or not)?
-The problem with that question is if I choose 5 good dream bands they would overshadow us, and if I choose 5 mediocre bands the audience gets very little value for the money.
Are there a lot of interviews nowadays? Is it boring with interviews?
-No, and no.
Which is the question you want but never get, ask it and answer it…?
- Can we expect you to give 100% on the gig tonight?
- No, on a good night I give about 75%
By the way, how did the name of your project come up? Is it the opposite of Underground?
-Cool association! I hadn't really thought of that! The name comes from the first episode of The Young Ones when Rik looks at Nozin Aroun, a program for young adults, where there is a feature called Street Level. I took it from there!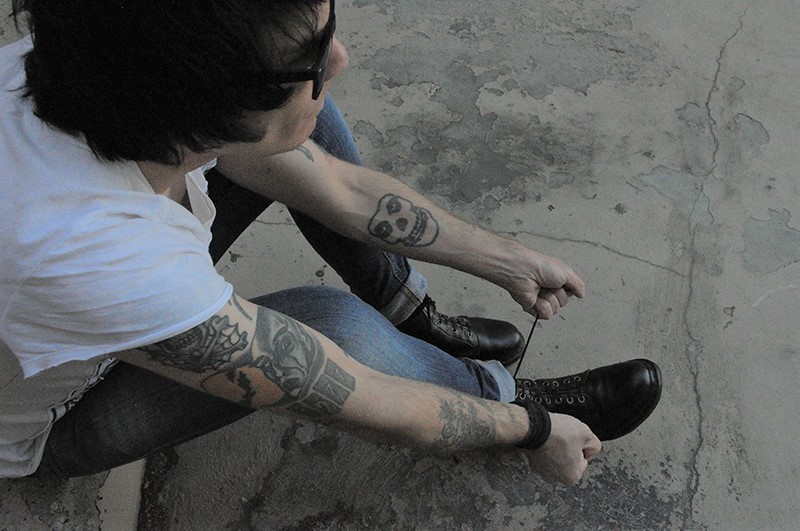 Future Plans for Gatuplan?
-Music!
Future plans for yourself?
- Also music!
Something to add?
- Thanks to you that you interview me in Skrutt again! (I said it some days ago that whatever group you are in I will interview ;-)/editor)
Photo: Millie Chan