Fred Asp sent me a record filled with wonderful reggae in the swedish language. Sure you can do some parallels to Peps and I do it also.Fred got the questions around 9.30 and the answers was in my mailbox around 13.30. November 2006.

Tell me about yourself?
-My name is Fredrik Mikaelsson, and I´m a student at Linköpings University. I study community and cultureanalysis at Campus Norrköping. I will read my last termin this spring. I lives in Majorna in Gothenburg together with my wife. We like to travel, surf and live life together. I grew up in Eskilstuna but I haven´t lived there in 6 years. .
A year ago I decided to take one year break from the school and release a record. The problem was that I didn´t have the clue about how you write, do or record music. During the year I have learned how to do, it have been many faults but the result was really good. The lyrics was the ting I focused on and that is the one I want to release and spread with the wind and water. When I was putting out my recordings on the net many on that I was forced to do the producing much better. They meant that much of the material had so much potential. I have read books, get tips and advices from other producers and so on. The most important was the meeting with The Key, a musicteacher here in Gothenburg which really said much to me about mixing and production. Ha have the recordlabel fyraett.se and he have been a really good to ask about all questions about the record.
The whole recordproject have been a little bit of crazy because I have only doing music for 5 years. I wrote my first song 2001 with a guitar. It was after that two planes crashed in to tow houses in USA. I wrote a song about the hunting after terrorists. Sure I have had doubts about that this project could be done and it have been many difficult times. When I was 24 I bought a cycle with one wheel , and it took 3 months to learn cycling on that. After that I have had the principle that you can learn everything. Can other people do that, I can, everything is a question of time.

No bands before or on the side of your solocareer?
-No

Please tell me about the band you play with?
-Tribe Vibes, the fact is that we haven´t played together yet. The band is from Växjö and they toured during the 90´s around Sweden. The bassist Henrik Berglund is one of them I have met via internet. He have given me advices about how I would arrange the songs so it's going to be more reggae about them. I will go down in some weeks and meet them for the first time and we will rehearse some songs before the releaseparty. Hopefully it will be some more gigs together with a real liveband which will give more heaviness to the performance. This summer I hope we will go out and play in some of the reggaefestivals which pops up around in Sweden.
Why reggae?
-I´m listening to everything. But in the first place I appreciate when it swings, musicstyle doesn´t matter. Reggae and hiphop is the music I listen to most. I don´t know why it became reggae. I think it´s easier to carry up a political message in this style. When I started to do music with the help of my computer so was it more hiphop and rap which was the thing. I understood really fast that I wasn´t so good at rapping and then I tried to sing instead and then it became this way.
Is there any other good bands in this style in Sweden?
-The style I´m belonging to in the reggae, the hybrid reggae/hiphop is really growing in Sweden. I don´t really know what to say that I´m sounding like but Kapten Röd is the group which came up in my head right now.
How is it to play reggae in swedish in Sweden?
-Right now the reggaescene is bubbling. I think it´s important to develop the style, right now the style is struggling against the conservativism which is among people who listenings. The positive is that a whole new audience is growing fast. Before it was mostly rastafaris with dreadlocks which was on the concerts. If you go on a gig today with for example Svenska Akademien and you have a different audience. And then the reggae will take more from the undergroundscene, the hiphop which never became so big as they thought have got a lot of concurrency from the reggae.
Is it important to have important lyris as you have?
-Sure it´s important to have that, music is a good way to spread your opinion on our community, the world and about people. And then it´s up to every one to decide what is important to for yourself. A loveballad can be as important as a song about G8.
Can you affect anyone with music ?
-Absolutely. I have been affected , have a lot of influences which I live my daily life after.
Which is the best political group/artist?
-When I was younger it was Rage Against the Machines. Now I must say that Promoe is nr 1. There´s noone other who have the talent as that man have. I wish he could give out a solorecord in Swedish. .
My review of your record is like this FREDASP-LIVET HÄR I BAYLON(CD-REVELJ FRED-001) This guy contacted me and I wasn't late to say yes and then I said to him that I wanted a promo on his new CD which I really wanted tow rite about. You can understand already on the name on ht e re4cord what it's all about. It's not so many other bands/Artits which is singing about Babylon(except from Lurkers then). It's fun also with artists which show their opinion and shows political activity in their music. You can takes parallels to old Peps and you who liked Hög Standard will like this too even if many of the lyrics is about more modern things that what Peps singed about, privatise, G8, and the destroying of our earth is some of the things Fred Asp is singing about. Wonderful sound in the background and it's really simple reggae there and it reminds me a little about Linton Kwesi Johnson and that is something which I appreciate.(SEVEN) 7/11-06
What about that?
-It´s good, but you can skip that Myspace thing, I don´t want to do advertisement for them even if it´s a good way to do advertisement for me.

Is there any other bands you have been compared to?
-You have parallelles to Peps. Otherwise I don´t know, Povel Rammelreggae was it anyone who said something about but I think they meant that I have good lyrics. It was the most surprising and funniest comparison I have heard this far.
When you play gigs….which type of people comes to your concerts?
-I don´t know, because I do my own songs for the first time in the releaseparty 2th of december. But I think it´s going to be mixed but it´s mostly conscious audience if you say so.
You haven´t thought about an artistname as Timbuktu or something similar or is Fred asp a good name to beat the world with?
-Hehe, it´s not so bad as it sounds. I wanted to show that it could be done music and be an artist without using all different etiketts. I don´t feel any needs to have dreadlocks or to use symbols to show where I stand. The lyrics in music is the thing which is speaking. Fred Asp have been around my person for about 10years now so it´s only to do the thing.
What inspires you to do the lyrics as you do them?
-The most important for me to have a red line. Cornelis smartness in his lyrics impresses much on me. How he could tell us a history and then get it all together in the last of the lyrics. Bo Sundström, Bo Kaspers is really good. And then it's not difficult to be inspired to write when the world looks like it is. Somewhere you must get out of the aggression for the things that never been said in our community.
Do you write your best lyrics when you´re happy or when you´re angry?
-I think it is when I´m happy. If I have been to a concert I often really happy many days after that. Then my pen often float.
Punk have almost always been really political and also been known to mix in reggae, is it anything which have influenced you or have it only been reggae for you?
-As I said, I´m listening to everything. But I have really bad check on punk today but I think that it isn´t much which hits Ebba Gröns old records. Is one of my inspirations.
Please rank your five favourite records and five favourite concerts?
-Yeah, this wasn´t easy but right now it is:
Records:
Svenska Akademien, Tändstickor för mörkrädda
Manu Chao, Clandestino
Kalle Baah, Blacka Rasta
Looptroop, Modern Day City Symphony
De La Soul, 3 Feet high and rising
Concerts:
Van Van, salsaconcert. The revolution day Havana 2001
Timbuktu and Tingsek acoustic Växjö, in 2004. What a feeling, what a contact with the audience!
Peps,in Trädgårdsföreningen Göteborg, The reggae festival 2005, what a musicans!
Bo Kaspers Orkester, Skansen 2000. And again, what a musicians!
Svenska Akademien, Always good! In this years reggaefestival at Röda Sten I think that the tent almost was falling down when Titty Tång came on the stage. Mighty!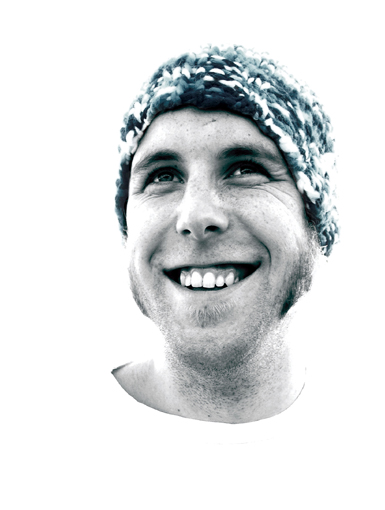 The first ,last and most expensive record you have bought?
-I haven´t so much record but I think it was a 7 single with Inner Circle. The latest is Bo Kaspers, and it´s a shame that they play rock on this record. The most expensive I haven´t a clue about, but it is the one I release myself , it costs a lot to release it.
The most embarrassing record in your collection?
-The most….
Do you have any Absolut Reggae or something like that?
-More than I want to admit. Papa Dees compilation of Greatest reggae beats the most. .Before Internet was big this was the type of records where you could find new and exciting artists on.
How do you think it is to live in Sweden today?
-It´s good but there´s a lot of things which we could change. More people have to show engagement and show that we want a change. The machine is going on and noone seems to think it could be done any changes. Sure it feels hopeless when everything is so big and complex but if we start with the small questions and build from that we maybe can do anything big.
Do you think it will be many changes now when we got a government which is blue instead of red?
-Not so much but we will go more than lost.

How do you think you will notice this personally?
-Leading question… It will be some concrete things like I must pay to go to a museum, that I not will be able to find a work on the institute of Integration because it will be no more. Otherwise I´m a little bit afraid of that people that people will be less aware and that people will be believing everything which is said in Tv and written in media. Small, small things which will change peoples attitude. We will surely get a more individual community where people goes foreward in the tunnel.
How did you look at the unpaid TV-licenses, black work and so on? Is it anything that everyone do or what do you think?
-I´m not surprised. I don´t want to speak about moral because it's a socially constructed thing which always is in change. But as I answered the question before, this is a thing which influences people attitude.
Where do you stand when we talk about Mp3?
-No comment.
Do you download for yourself?
-No comment.
Isn´t there anything more important for the police to do than chasing people who download?
-No comment.
Futureplans with the music?
-First of all it´s to release this record. And then I will start produce some songs for other artists. And then I have a lot of ideas for another record with myself. We will see how it ends up with this record, if people are interested or not.
And for yourself?
-I will finish my school and try to get a work if there any work left in the this type in the summer of 07. And then it´s music 24 hours a day which is the thing.
Wisdomword?
-Work, earn money, buy. Wear out, cast, throw. Fuck it's beautiful to love, is there any point? But to be on this earth when they always wants more , when they never can get it all(continuing on the next record….)
Something to add?
-It was a lot of questions…