Som vanligt när det är Lisebergskonsert så är jag där tidigt och denna gång är jag där med två stycken som aldrig sett gruppen innan och de har nog heller aldrig varit på punkkonsert kan jag tänka. Det är inte jättemycket folk till en början men enligt en vakt vi pratade med efteråt så var det 13000 på gröna Lund dagen innan och jag kan tänka mig att det är något liknande denna dag också. Gruppen är ju alltid bra och egentligen har de aldrig fastnat för mig på skiva men live gör de alltid en gedigen insats och sångaren Dave King är alltid en upplevelse att se på och lyssna till.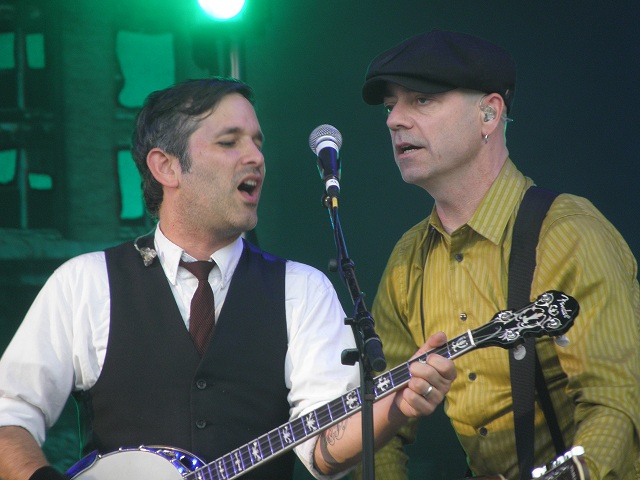 Det han säger känns äkta och hela gruppen känns äkta för de spelar sin folkpunk med mycket kärlek och värme och framförallt verkar de ha jävligt kul tillsammans. Det verkar publiken också ha och precis bredvid oss i andra led så är det en slags moshpit som är mer än lovligt vild och mina båda kamrater tittar lite undrande på deras beteende och det blir väl kanske inte bättre när en av killarna där blöder rätt kraftig från läppen eller om det är näsan. De spelar en hel del nya låtar och Speed of Darkness och Revolution är två riktigt bra nya låtar och helst den senare kan bli en riktigt klassiker. De nya låtarna tas emot av publiken riktigt bra och nästa i paritet med några av de gamla klassikerna.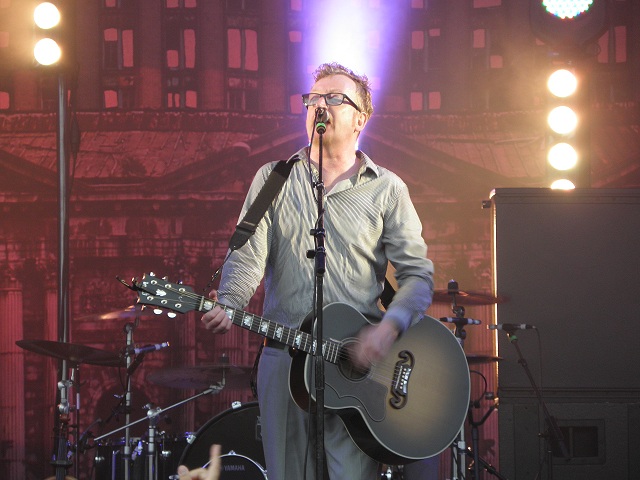 Dave tillägnar en tjej som heter Tina låten Selfish Man och sin nittioåriga mamma låten Factory girls. Andra riktigt bra låtar som dyker förbi är The worst day since yesterday, Rebels of the sacred heart, Tobacco Island och självklart Drunken Lullabies där det är ett fruktansvärt ös på publik och på band. De avslutar konserten med The Seven deadly sins eller rättare sagt så avslutar de konserten med Always look on the bright side of Life med Monthy Pyton där medlemmarna springer omkring på scen och gör lite lustiga danser osv. Men som slutsats denna kväll är att Flogging Molly aldrig gör en dålig spelning och nu har jag sett dem tre gånger utomhus och skulle egentligen vilja se dem inomhus en gång och denna gång i mörker för att få en ännu bättre känsla ……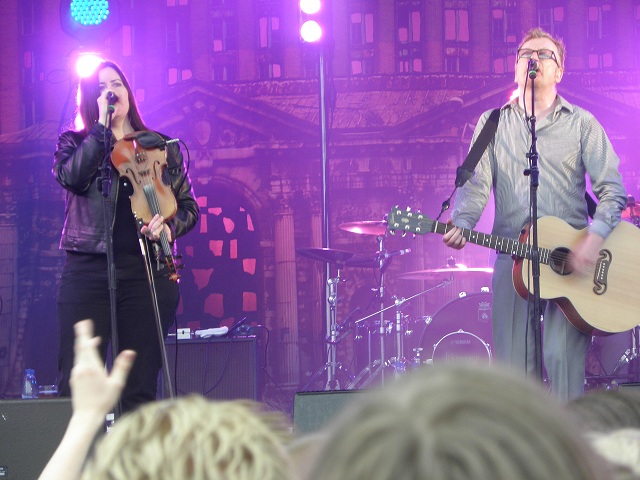 As usual when it Lisebergsconcert so am I there really early and this time am I there with two people which never have seen the group before and they have never been to a punkconcert either I think. It´s not so much people there at the beginning but a guard said to us after the concert that it was around 13000 on Gröna Lund the day before and I can imagine that there is something like that today too. The group is always good and they have not really ever been so good at their records as they are live because then they always do a really good concert and the singer Dave King is always an experience to look at and to listen to.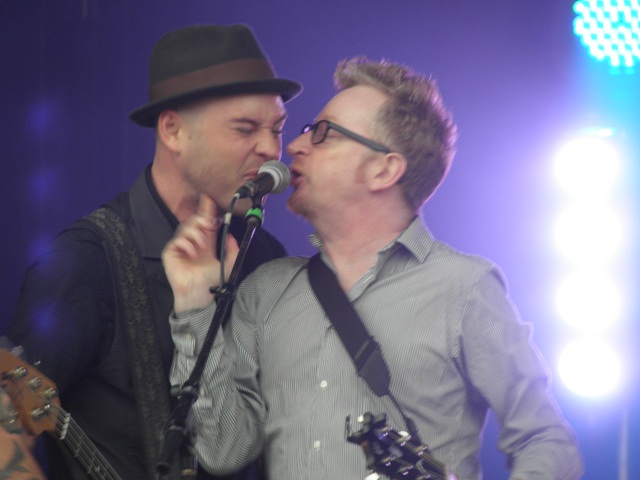 The things he says feels really pure and the whole group feels pure because they plays their folkpunk with much love and warmth and they seems to have really fun together. That seems the audience to have to and precisely between us in the second lane so is there some sort of moshpit which is more than wild and both my comrades looks a little bit wondering at the pit and their manor and it doesn´t becomes so much better when they see that one of the guys is bleeding from his lips or nose. They plays a whole lot of new songs and Speed of Darkness and Revolution is two of them and the later of these could surely be a classic song. The new songs have really good response from the audience and almost in the same class as the old hits.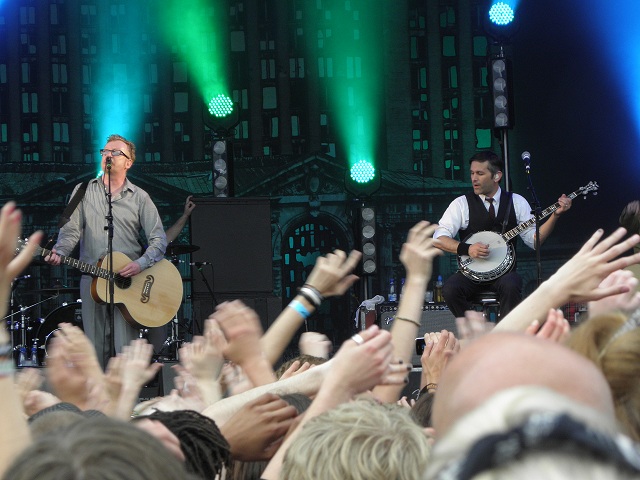 Dave tributes one girl in the audience, Tina, with the songs Selfish Man and his 90 year old mum with the song Factory Girl. Other really good songs which comes our way is The worst day since yesterday, Rebels of the sacred heart, Tobacco Island and of course Drunken Lullabies where it is really good speed on the band and in the audience. They plays The Seven Deadly sins as the last song or Monthy Pyton plays the last song with Always looks on the bright side where the members in the band runs around and dance in different dances etc. But as en end on this review can we say that Flogging Molly never do a bad gig but now have I seen them three times in the light , the next time I want to see them in a club and in darkness and get an even better feeling…..