Fatal Blow have their roots in Oppressed and are an anti-fascist band and I rellay like their new record. Here have they answered some questions frpn me and that was done in september-2020
Please tell me a little history of the group, members and you started as a sideproject to The Oppressed after what I understand?
-The band started by me writing songs while in the Oppressed. It was not a band to begin with, we just went into the studio to record the songs I had written. When Roddy finished the Oppressed due to ill health. Kiz and I decided to do Fatal Blow as a band. We knew Nidge from other bands and we asked him to join. Then we started writing our first album, then took the songs to Mad Butcher
Me myself is 57 and you must be around there too, do you feel old or is age beauty?
- We are a little younger than yourself, Kiz and I have just turned 50 and Nidge is still a baby. Age is definitely beauty, we are the old breed.
Aren´t Oppressed playing anymore or how is it?
- Yeah Roddy is still doing the Oppressed he is doing an anniversary tour next year. We wish them all the luck with it.
You have made a lot of records in a short time, howcome?
-The original stuff we recorded were picked up by Patryk at Violated records. He released it on CD. WE then did an antifascist festival in Poland where the guys released those songs on vinyl. After writing more songs we joined Mad Butcher records and continued writing as a band. Where we released two albums.
Is it important to give out the record as physical releases do you think?
- Yes we all are vinyl collectors and seeing our albums released on vinyl was a great bonus.
You do some covers live as Warriors for an example and you do some Oppressed-stuff too or? Any other bands you play covers from?
- We have always picked covers that we all grew up with from bands we all loved. We do a Sham cover, a Ruts cover. We also cover TRB and a classic Rear Gunners song which was originally released on Mad Butcher records.
Please tell me a little about these songs…
a) Proud Boys, proud of what?
b) AFA Attack
c) Spirit of 69
d)No nazi skins
e)Still hate Thatcher
- All these songs have a strong Political or Anti-Fascist message. We do not see the point in writing songs about getting drunk down the pub. This has been done to death by other bands.
Is it important to get out your opions in your music, and is it a good way to get out frustration too?
-We write from the heart in what we believe, you only have to switch on the news and open your eyes to see what is going on around you.
Do you think that your lyrics can have effect on other people who listens to them…any example on it? Have you changed anyones mind?
-I don't know about changing people's minds. But I hope that people pick up on the music like I picked up from bands like The Upstarts, the Ruts, The Clash when we first got into the scene.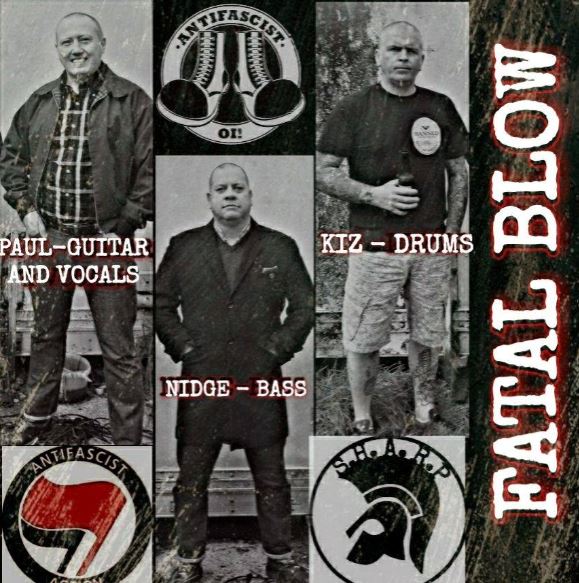 You have always "worked" against racism, is it hard to do that when many people thinks that every skin is a nazi? And they have forgotten the original skin?
- I just think that if you go into a subculture of any genre of music it is always best to trace it back to its roots. I think with the Internet it is easier for younger Skinheads to trace the true origin of the Skinhead back to its Jamaican roots.
How is it to live in England right now with racists, Brexit, Covid-19?
- We don't live in England we all live in Wales(sorry I knew that ;-) , it is difficult times globally. It is a horrible situation with the far right on the rise. And the poorest people are taking the blame. It is a time to stand up for your beliefs.
Have you been one of all these bands which have made livestreams now during the covid-19 time or how is it?
- We haven't done a live stream from home, but we have just done a live stream from a local venue with loads of other bands to raise money for our National Health Servce (NHS). It can still be viewed on you tube.
I like beer and also make beer.. If Fatal Blow would do a beer , what would it be named and which sort of beer would it be?
- We also love beer and one of our favourites is the German Wheat beers. So I think if we brewed our own it would be named "Beer forever lager never" 😊
How would you describe your music in three words to anyone who never have heard you?
- I would describe our music in 3 words as "Thinking man's Oi!"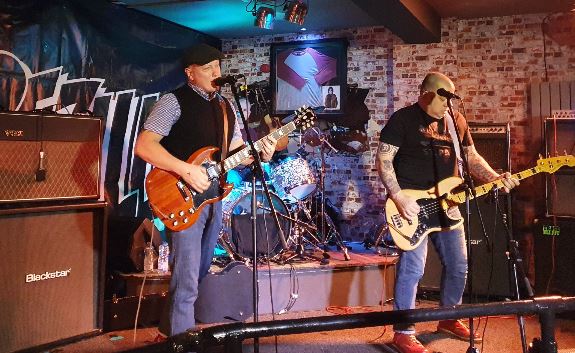 The name Fatal Blow, how it any deeper meaning?
- The name Fatal Blow was taken from The Oppressed' s second album.
What´s the biggest difference when you plays live nowadays if you compare when you first started to play in a band?
- For me (Cobley) playing live has never been better, when you hear people singing the words from Fatal Blow songs. It means the message is getting out there.
You have never been thinking of singing in Welsh as Anhrefn once did? Or have already done that maybe?
- Even though we are from Wales very few people speak Welsh from the part we are from.
Have you ever been here and played? Any good bands from Sweden that you like?
-- Our first Fatal Blow gig was in Stockholm, so it always holds a place in our heart. The boys in the band like Perkele..
Your audience when you play live, is it mostly punks and skins, age?
- Our audience is a mix of all ages and nationalities right across the board. That's how we like it. As long as they take home the message in the songs.
What´s the best of playing live?
- The best part of playing live is people singing our songs.
Please tell me a funny thing which have happened during a livegig with you or with Oppressed?
- Nidge split his sta press trousers just as he was getting on stage in Manchester, good job he had a spare pair.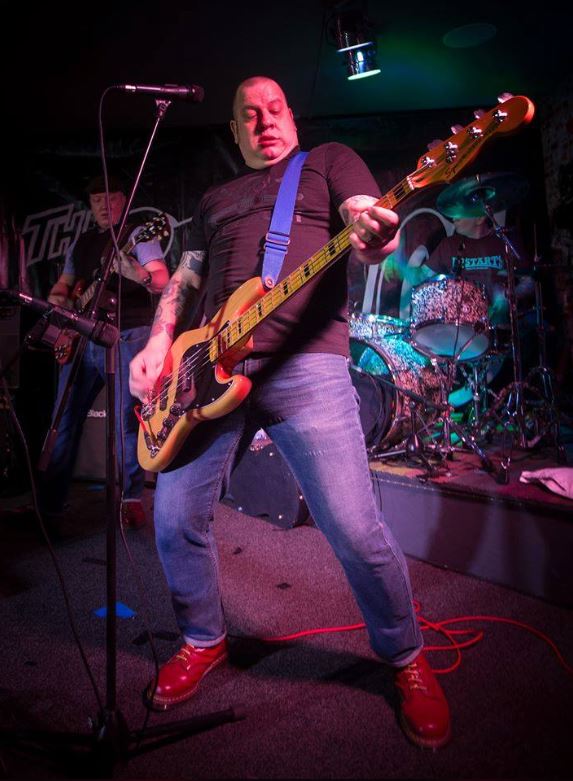 Is there any good bands in Great Britain today? New bands which is good? Old bands which is still good?
- New bands.. Chubby and the gang, Drunken Marksman. Old bands that are still good, The Upstarts..
Which is the record that you always must have in the tourbus?
- Blitz Voice of a generation.
Do you buy much records, or is it only Spotify and those type of things to listen to music?
- No we don't bother with streaming music.. We are all old school skinheads and love vinyl.
Are you selling any records on your gigs, do people buy them?
- Yes we sell music in our gigs, not so easy to take vinyl abroad but it is all available through our page and also Mad Butcher records.
Do you care about reviews? Which is the most peculiar you ever had, with this band or any other band you have been to?
-Yes we care about reviews. We do our best and hopefully people will relate to the music and enjoy what we do.
If you could choose five bands from the past and the history and nowadays and both dead and living bands to have a concert together with your band. Which five have you been chosen?
- Five bands
Blitz
Ruts
The Clash
Angelic Upstarts
The Business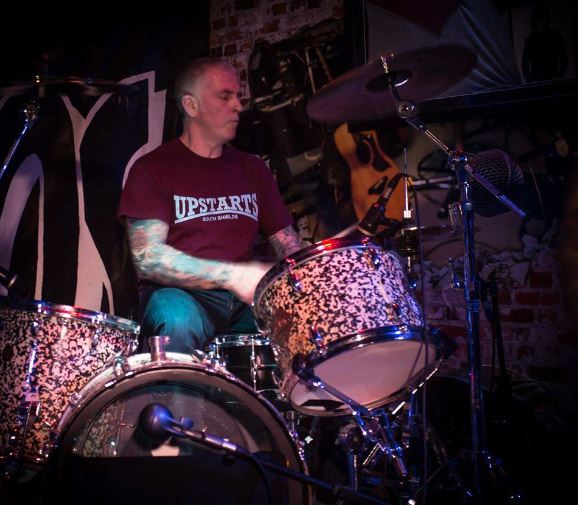 Are you living on your music or what do you work with on the side of the music?
- You can't live off Oi music we all have full time jobs. We only do it because we enjoy it.
Wisdomword?
-"Skinhead forever Bonehead never"
Anything more to add to the interview?
- Thank you for your interest in the band, hope you get to see us live.