Fäex is a german punkband. Not so much more to say. Give them a listen and you will love them. Interview was done august 2023.
Please tell me a little about every member and the history of the band? You have different ages in the band or?
-At the young age of 15, four rebellious boys, including Fritzsche and Burnt, founded what was then the youth band Fäex in the mid-2000s and made the ears of their listeners glow with their mumbled lyrics. After six wild years in their homeland, however, it seemed as if punk rock had taken its last breath. But no! Prick up your ears, dear music lovers. In 2022, Burnt and Fritzsche - now proud fathers - decided to bring the band back to life - even louder, even wilder and above all beyond the borders of the region! In addition, Halle metal legend Neumi joined as drummer and bass newcomer Marco completed Fäex.
Fäex are: Fritzsche - vocals, git Burnt - backing vocals, git Marco - Bass Neumi - drums finally: Sven der Fäexer – professional dancer and mascot
Your music is a style which came foreward many years ago, old favoruites which you like today)?
-Our music is influenced by various punk bands from the 80s and 90s. In addition to bands such as "The Offspring", "Bad Religion" and "Agnostic Front", German-speaking punk bands have also shaped us, such as "Dritte Wahl", "Terrorgruppe" or "Toxoplasma". Finally, we were also influenced by GDR punk bands like "Schleimkeim" or "Müllstation"
The name Fäex where did it came from? You weren´t afraid that not any bother would be named so before? What does it mean? Your absolute favouriteband name?
-The name came from our first great love! This love was for the 1-liter cans of a well-known Danish brewery. We swapped two letters and put dashes on the a to make it cooler. That's how the name Fäex came about and we weren't afraid that someone else might also be called that.
Is it important to release physical things? Or can you feel that you have done a record if you only release it digitally?
-It's a great feeling to hold a CD or record in your hand, look at the cover, listen to the music and read the lyrics. No MP3 and no stream can give you this feeling. On the other hand, bands that are unknown today have completely different opportunities to get their music out there and to get in touch with the fans.
You have never been to Sweden and played or been here as tourists? With this band or any other band you have been in? If you not have when do you come?
-We've never been to Sweden. But we would be happy about an invitation to Sweden
Which countries have had the pleasure to be hearing the band live?
-So far we've only played in Germany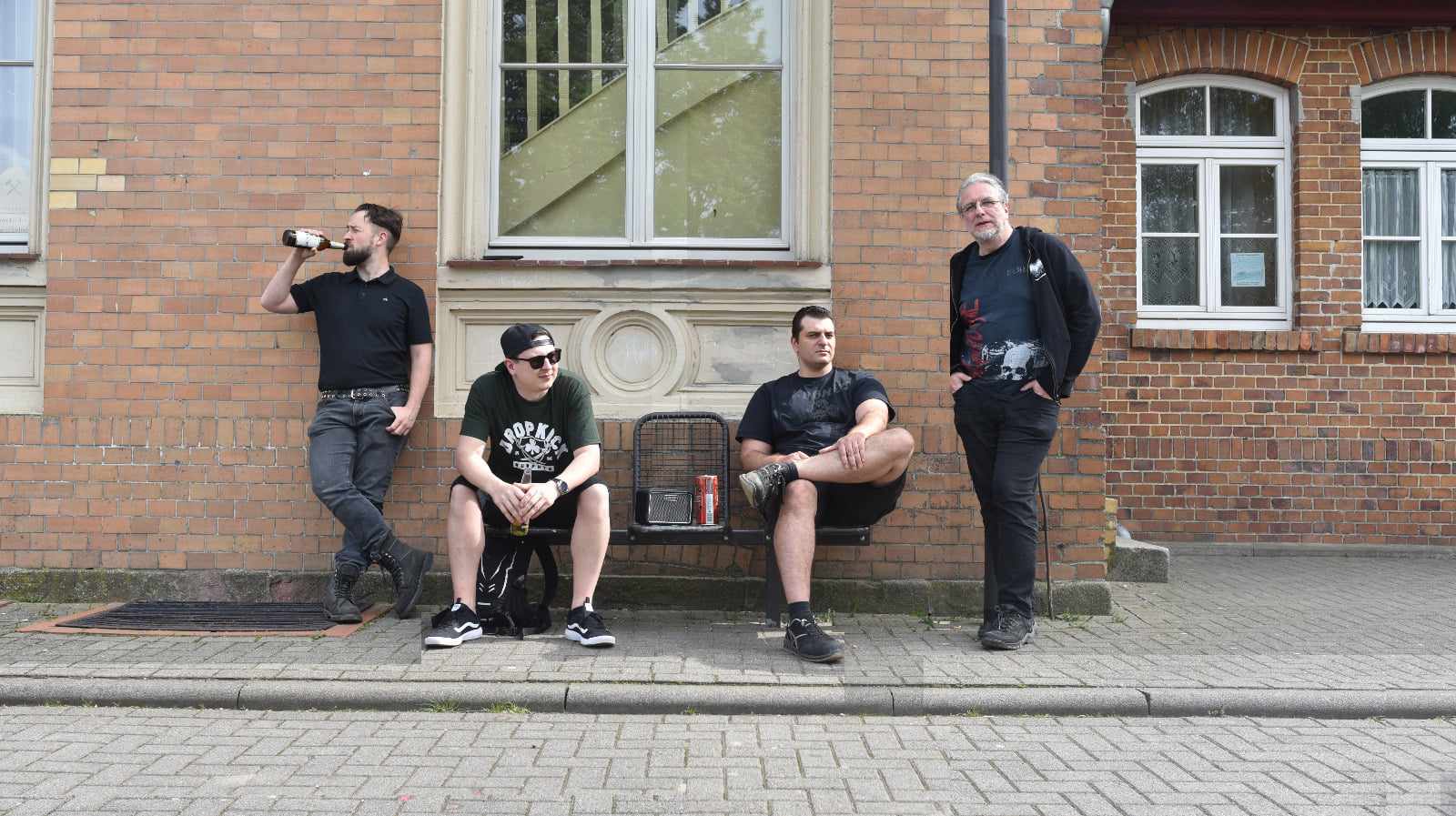 Please tell me a little about the following lyrics….and who wrote it and why?
Stiefvater - a song against violence against children
ACAB - a clear statement against fascists and police violence
Zukunft - a song to encourage
You only do song in german or?
-Mainly yes, but with "Desert" we also have an English language song on our CD.
Is it easier to do songs in german than English?
-Es fällt uns leichter in Deutsch unsere Gefühle auszudrücken!
How is it to live in Germany nowadays, racists, politics?
-There are many unsolved problems in Germany, social injustice, regions that are left behind, ailing infrastructure, insufficient digitization. Unfortunately, this strengthens populists and extremists.
Is it better to live in Germany nowadays if you compare for say about 25 years ago?
-Can't be answered like this: Certainly, our region, the "Mansfelder Land" was characterized by mass unemployment, low wages and the departure of young people with the disappearance of mining and industry in the early 1990s. Today the problems are different: aging, selfishness and divisions in society.
Do you have any favorite football team (I support Arsenal(England) and a Swedish team called GAIS myself)? Or any sport favorites at all?
-No
Beer is expensive in Sweden. I have a very big interest in beer and brew myself? Your favourite beerstyle ? You don´t have an own Fäex-beer? If you do that or will do that what is it going to be called? Or maybe you are straightedge? I can imagine that your song Bier is a livefavorite?
-Yes, we can't hide it, beer is our favorite drink. And beer is definitely a live song that's fun because everyone sings along. The text is also quite memorable
Is there any good bands from Germany worth to mention? And how is the punk/hardcore/oi scene living on in Germany right now?
-There are so many very good bands that we don't want to single out any band. Since, in our experience, punk concerts in Germany are still very well attended, we are not afraid of the future of punk.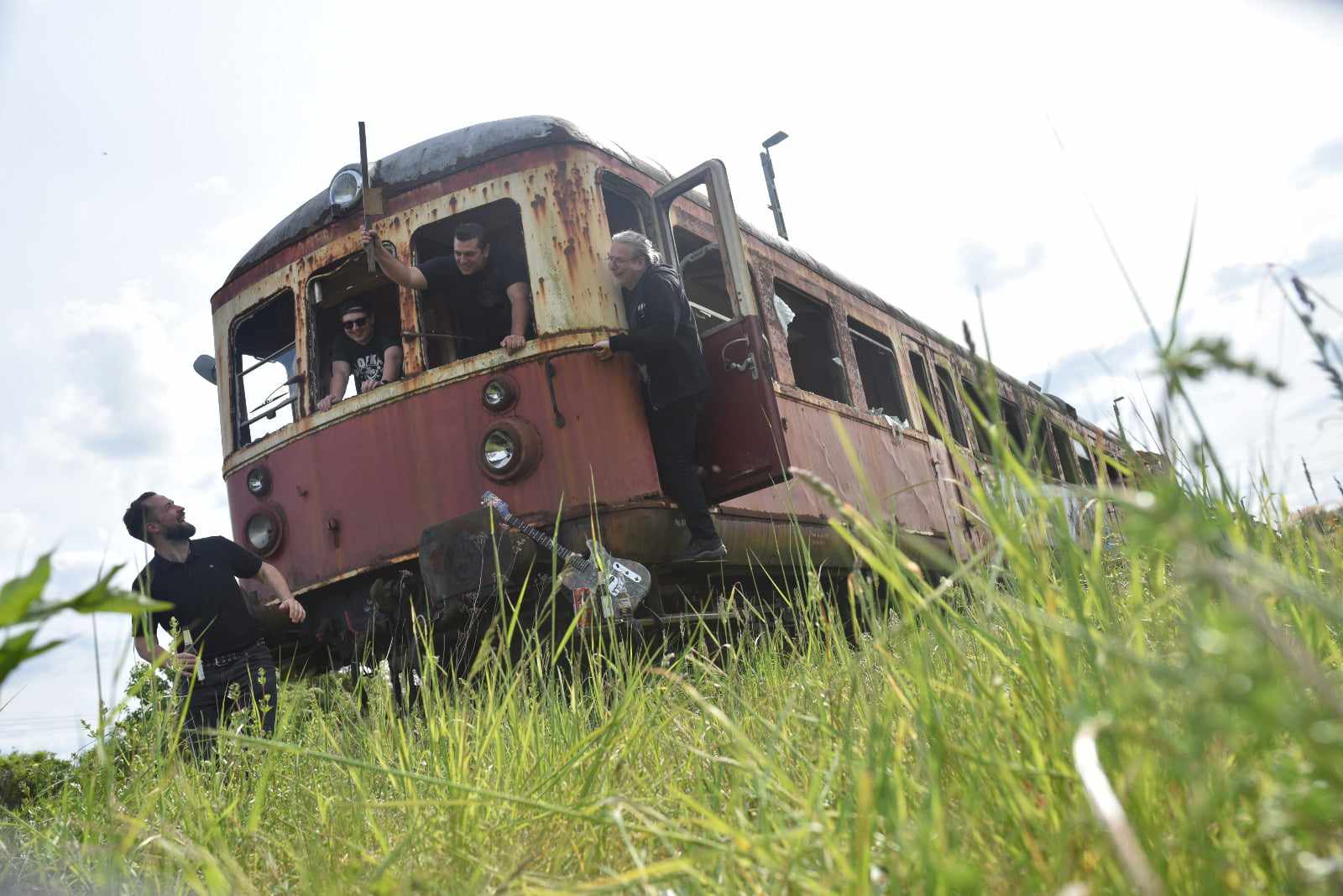 What is your strength when you play live? What is the most difference between playing nowadays and if you compare when you started to play?
-Our strength is our spontaneity. We don't care about being perfect. It's more important that the audience feels our fun and our energy and that we can carry the audience along.
Which type of people comes to your concerts? Which type of people do you miss?
-There are different people of all ages and that's a good thing.
Do you buy much records, or is it only Spotify and those type of things to listen to music? Any good record store in your town?
-It's very different for us. Some don't have CD players or turntables; others have large vinyl and CD collections. Unfortunately, we don't know a good record shop. If we like a band at the concert, then shopping at the merch stand is part of it.
Are you selling any merch on your gigs, do people buy it? What sells best?
-We don't have that many different things on offer yet. But the T-shirts and our current CD sells quite well.
Which is your own favoritesong among your own songs? And which song is the people choice?
Fritzsche – Bier Burnt – Stiefvater
Marco – Stiefvater
Neumi – Bester Trinker People choice - Schnulze
You release your record yourselves or how is it? Have you done anything more than Endtstaion Punkrock? If you have, how can I get them?
-Yes, the record is self-produced. There were split CDs from the first phase of Fäex that as far as we know are no longer available
Do you care about reviews? Which is the most peculiar you ever had, with this band or any other band you have been to?
-Yes, we appreciate positive reviews. The strangest thing was that Sven der Fäexer was kidnapped. Sven der Fäexer is an inflatable male rubber doll. He is our mascot and dancer and plays a central role in our live concerts.
If you could choose five bands from the past and the history and nowadays and both dead and living bands to have a concert together with your band. Which five have you been chosen? Or have already shared stage with all these bands?
-"Müllstation" in original cast, "Acromatopsy" "Manos" "Perkele" and "Nirvana", but with time travel to 1990.
Is music a good way to get out frustration and become a nicer person outside the music?
-In any case! We don't know if one gets nicer. In any case, a life with music is worth living!
Politics and music, does it belong together?? Which is your most political song or do you not want to put politics into your music?
-We don't see ourselves as a political band. First and foremost, we want to celebrate with the people and get them raging. This does not preclude us from taking a stand on certain issues.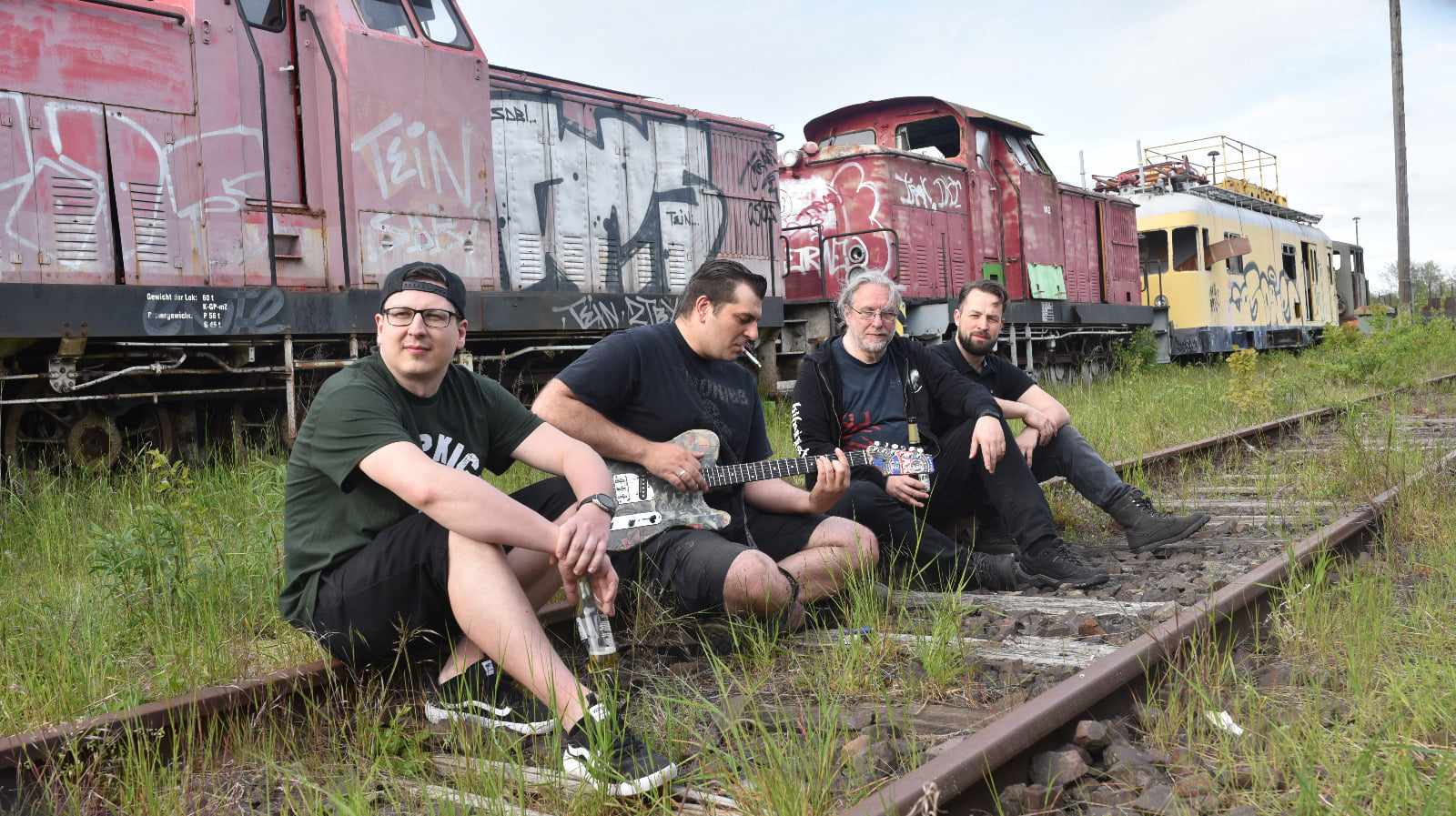 Any good Swedish bands you like?
-"My heart beats for you – the yellow and the blue"
Is it boring with interviews? Is it much interviews? What do you prefer Telephoneinterviews, face to face or as this one via e-mail?
- We can't say yet, we haven't given that many interviews yet!
Futureplans for the band?
-Having fun at concerts, making records, making crazy videos, and becoming famous.
Futureplans for yourself?
-Having fun at concerts, making records, making crazy videos, and becoming famous.
Wisdomword?
-It's better to be ashamed of 5 minutes than to practice to death.
Something more to add?
-Punks not dead!