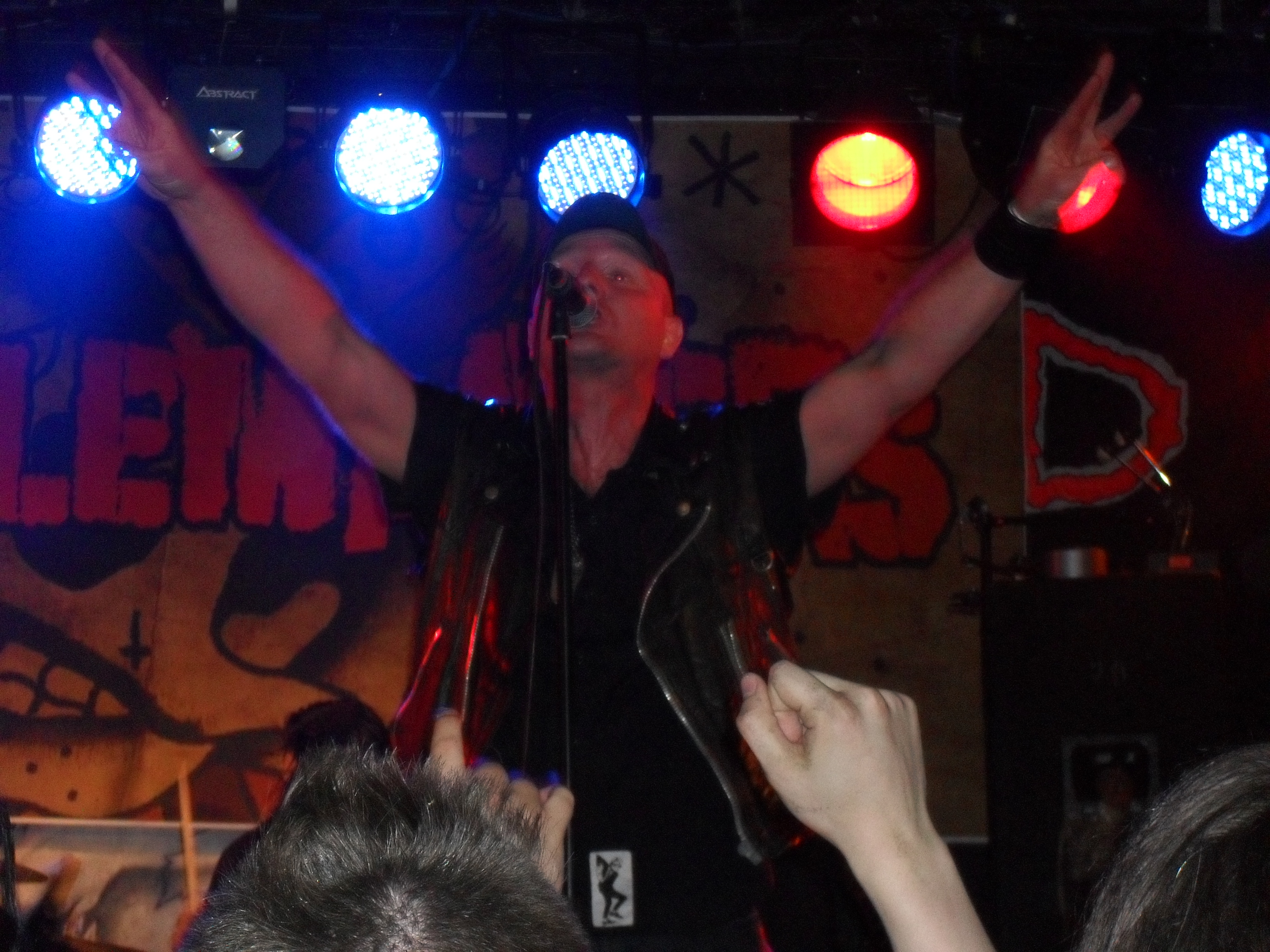 Det här är ju några grupper som har hållit på ett tag och det handlar ju inte om några skitungar som spelar punk precis. När man kommer in på stället så känns det som om man förflyttats många antal år och jag tänker tillbaks på 110 club och på Sprängkullen när man ser alla nitar och tuppkammar etc. Jag trodde norska Haggis skulle börja att spela med det blir våra egna inhemska hjältar Troublemakers som först äntrar scenen. Med en färsk singel och ett nytt samlingsalbum inför deras trettioårsjubileum så dyker Blomgren och company upp. Som vanligt när man kollar på Troublemakers så blir man glad. Dels för att de verkar ha så jävla kul när de spelar och dels för att de har så bra låtar bland alla låtar de gjort. De mixar nyare saker med riktigt gamla låtar. Vi får bland annat höra Lilla Blå II, Staden Göteborg, Grogg och parabol, Utan hjärta stannar Sverige och Hjältarna skålar i blod. Det nyaste vi får höra är Blomgrens berättelse om 30 år på scen och den låter heter just 30 och den äldsta låten är den gamla Perverts-hiten Ronka. Publiken är med på noterna direkt och jag själv och Stefan rusar också fram till scenen och pogar loss lite grand. Två gamla farbröder(i alla fall jag) bland unga och gamla pogande folk. Kul...det känns som om man dras bakåt i tiden.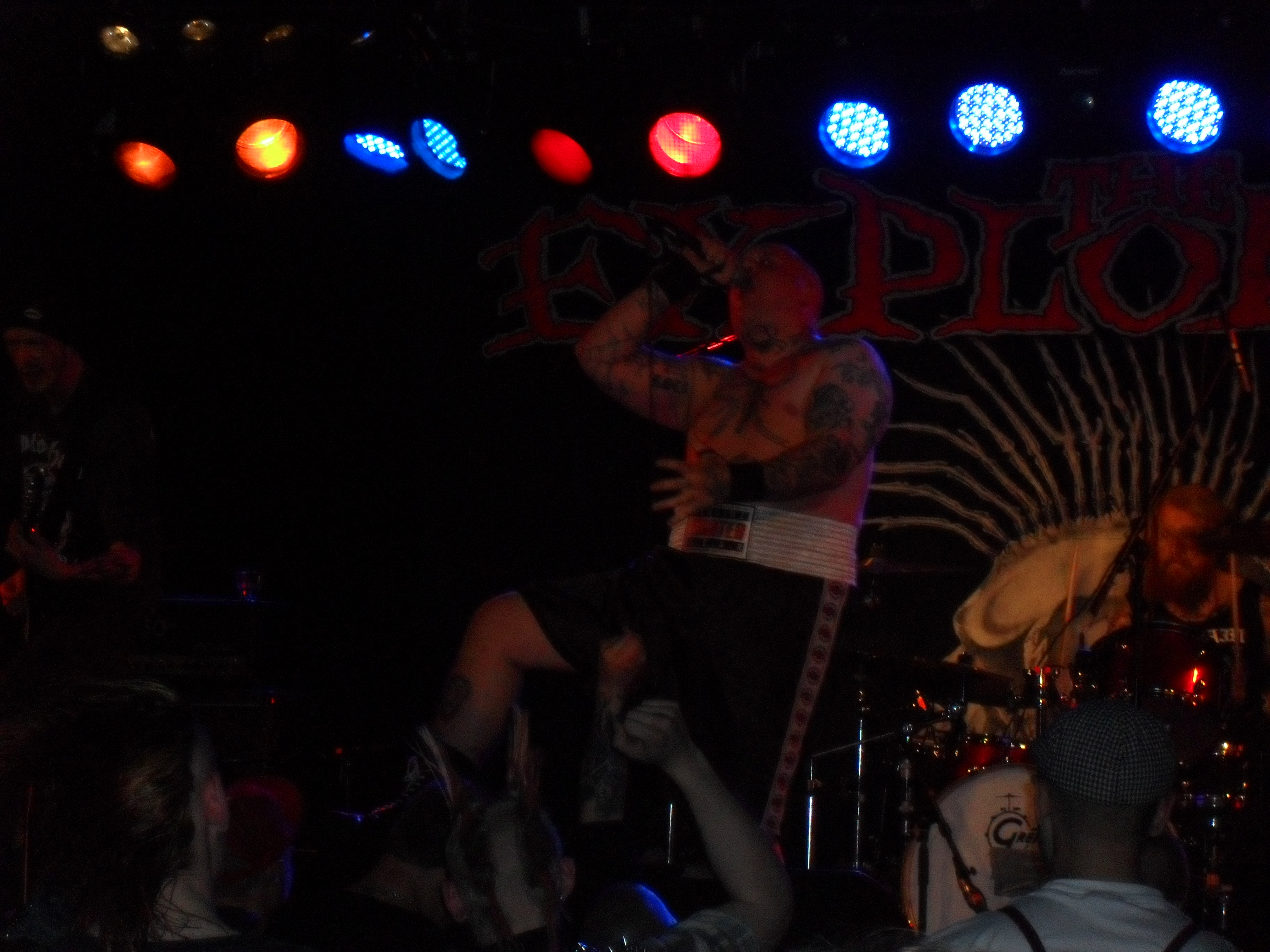 Haggis är andra band och det är band som jag aldrig hört och det verkar inte så många ha gjort överhuvudtaget. Sångaren ser ut som en tungviktsboxare i sina boxarshorts och bar överkropp och deras oi-liknande musik är lite svår att ta till sig när man aldrig har hört den förut......de spelar inte så många låtar eller också är det väl så att jag är runt och tjatar med lite folk istället för att titta. En hel del känt folk hittar jag att prata med som Charlie från Anticimex, Ägget, Troublemakers, Modig, Porre, Isse. Jonk Germbomb etc etc så sådana här konserter är alltid kul pga av att man träffar gamla vänner och det blir lite som av en klassträff.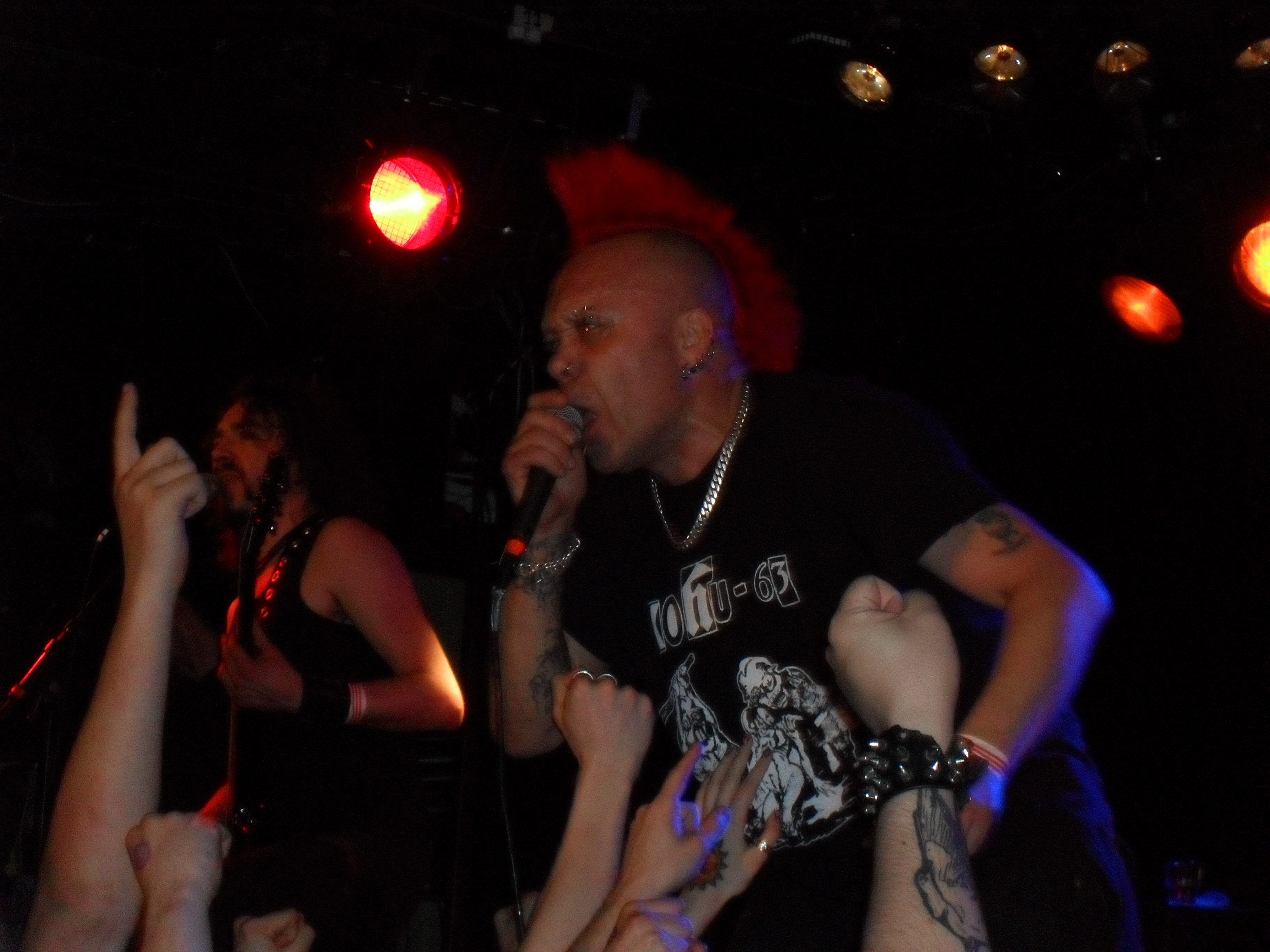 Exploited har jag ju aldrig sett men nu skulle det äntligen bli av...Wattie har väl bytt folket i bandet like Olga i Toy Dolls eller Charlie Harper i UK Subs gjort men det är en kompetent samling musiker han har med sig. Till en början känns det som om bandet bara är här för att göra en rutinspelning men konserten växer efter hand och den växer ut till att bli en riktigt bra konsert och det syns på Wattie också att ha trivs mer och mer ju längre konserten går. Jag fick höra mina absoluta favoritlåtar med gruppen som Uk82, Holiday in the sun, Dogs of war, Dead Cities och Alternative så där kände jag mig riktigt nöjd. Låtar som Troops of tomorrow och Sex and Violence gör sig riktigt bra live också och är så mycket bättre där än på skiva. Så såhär i efterhand känner jag mig riktigt nöjd med konserten och både Troublemakers och Exploited gör riktigt bra konserter och publiken är också riktigt bra och det skulle vara kul att se mer sådana här akter på Musikens Hus i framtiden.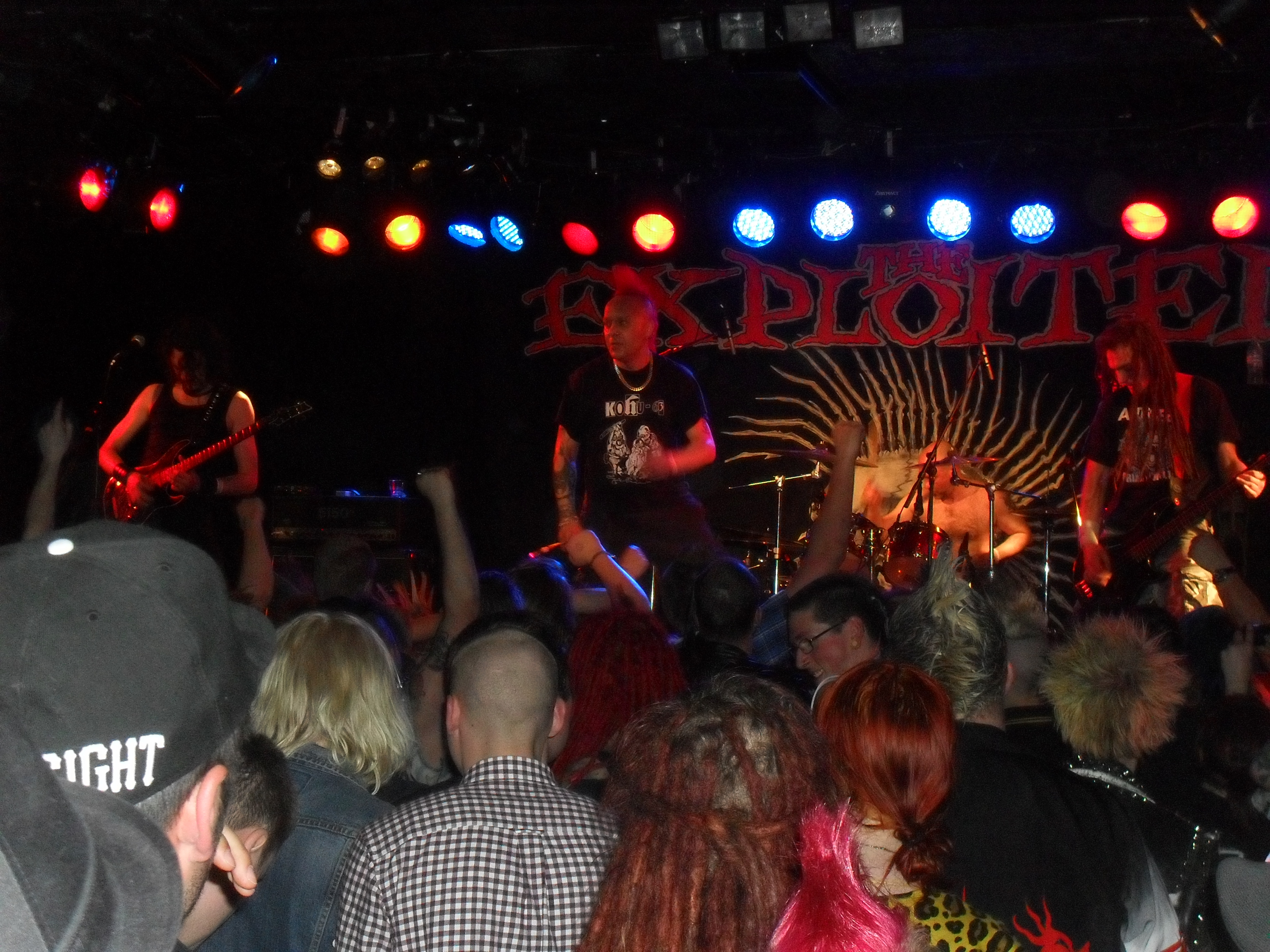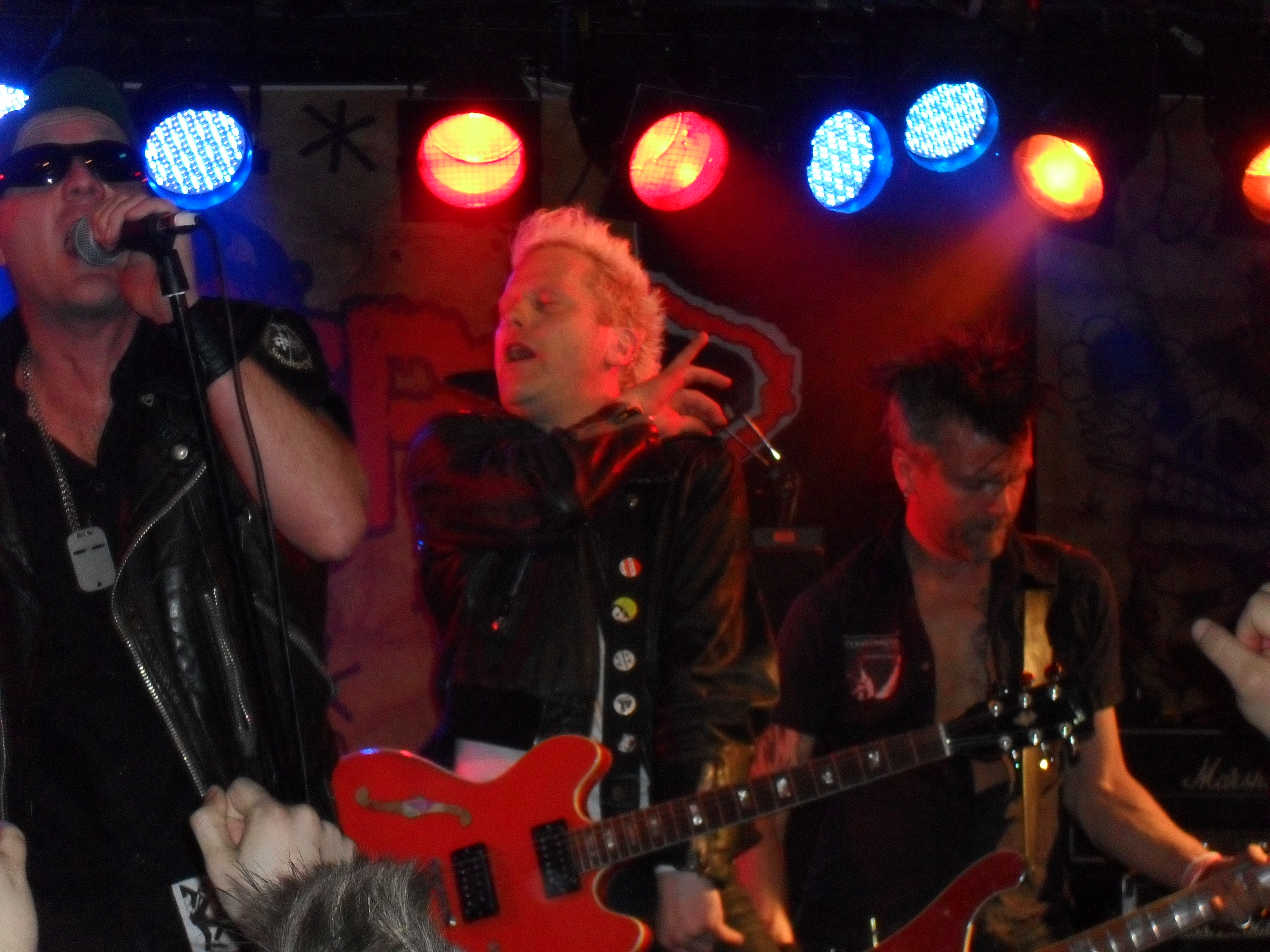 This is some groups which have been in the scene for many years and it´s not about some young shitkids which plays punk precisely. hen we come into the place it feels like if we´re going back to 100 club or to Sprängkullen when you see all studs and mohawks. I thought that the norwegian group Haggis would start this evening but it´s our homeheroes Troublemakers which is the first band to entering the stage. With a new single and new compilationalbum in the luggage comes Blomgren and company up on stage. As usual when you look at Troublemakers you become happy. It´s depending on that they have really fun on stage when they play and it depends also on that they have so many fucking good songs on their back. They mixes newer ones with really old things. We hear songs like Lilla Blå II, Staden Göteborg, Grogg och parabol, Utan hjärta stannar Sverige and Hjältarna skålar i blod. The newest one we hear is Blomgrens tale about his 30 years on stage with this group which is called just 30 and the oldest one is the old Perverts-hit Ronka. The audience is wild and me myself and Stefan runs foreward to the stage and pogo a little.Two old guys(anyway me) among old and young pogoing people. Fun...it feels like we´re going back in time.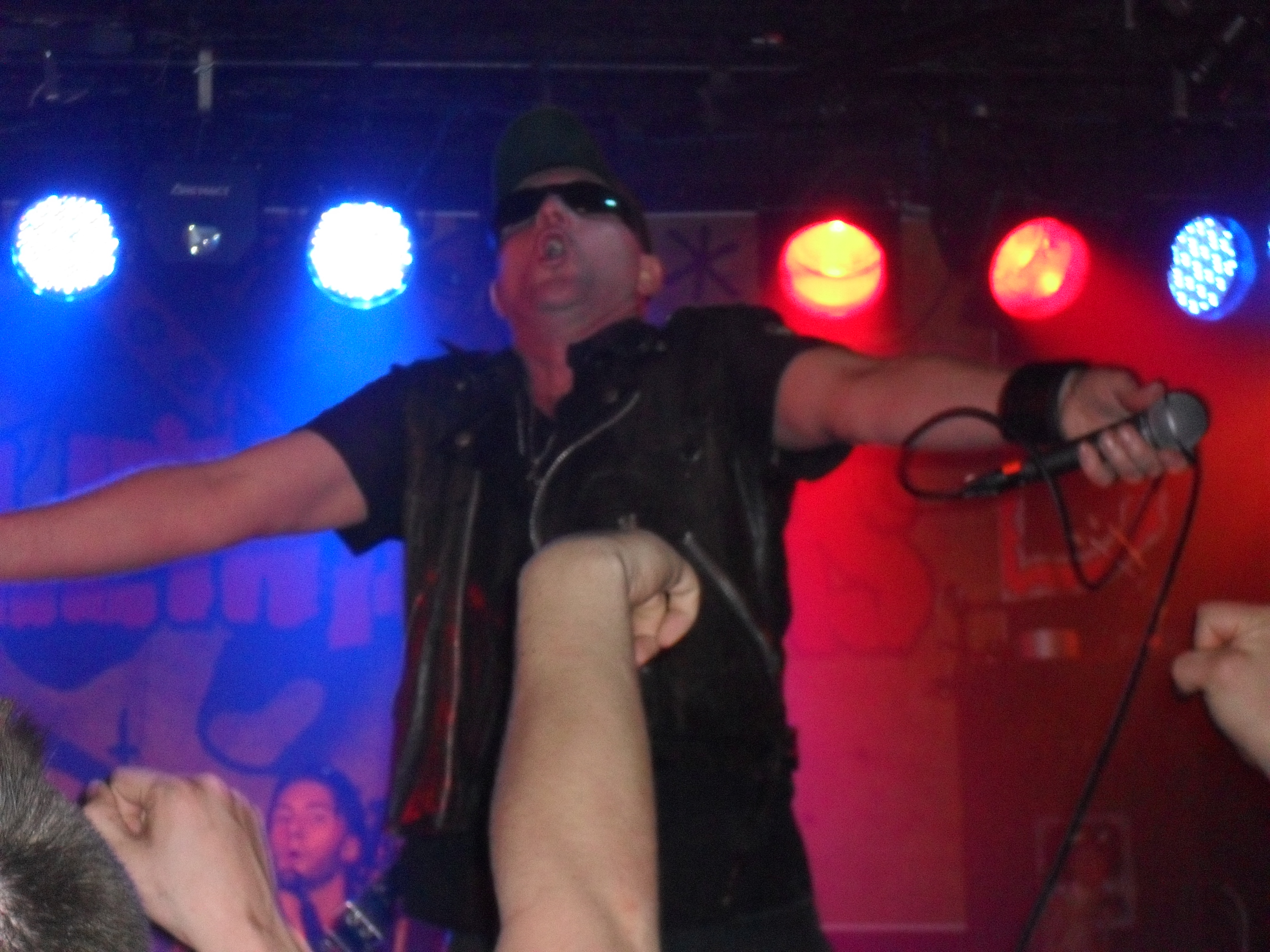 Haggis is the second band and that´s band which I never have heard and not so many seems to have done that at all. The singer lokks like a heavyweight boxer in his boxershorts and nude body and their oi-similar music it´s a little hard to take to me when you never have heard it before...they don´t play so many songs or maybe it´s so that i don´t see so many and I go around and talking people instead of looking on the band. Some wellknown people is there which I talm to like Charlie from Anticimex, Ägget, Troublemakers, Modig, Porre, Isse, Jonk, Germbomb etc and it´s always fun to go to concerts like this just because of this fact and it almost become like party when you meet old schoolfirends.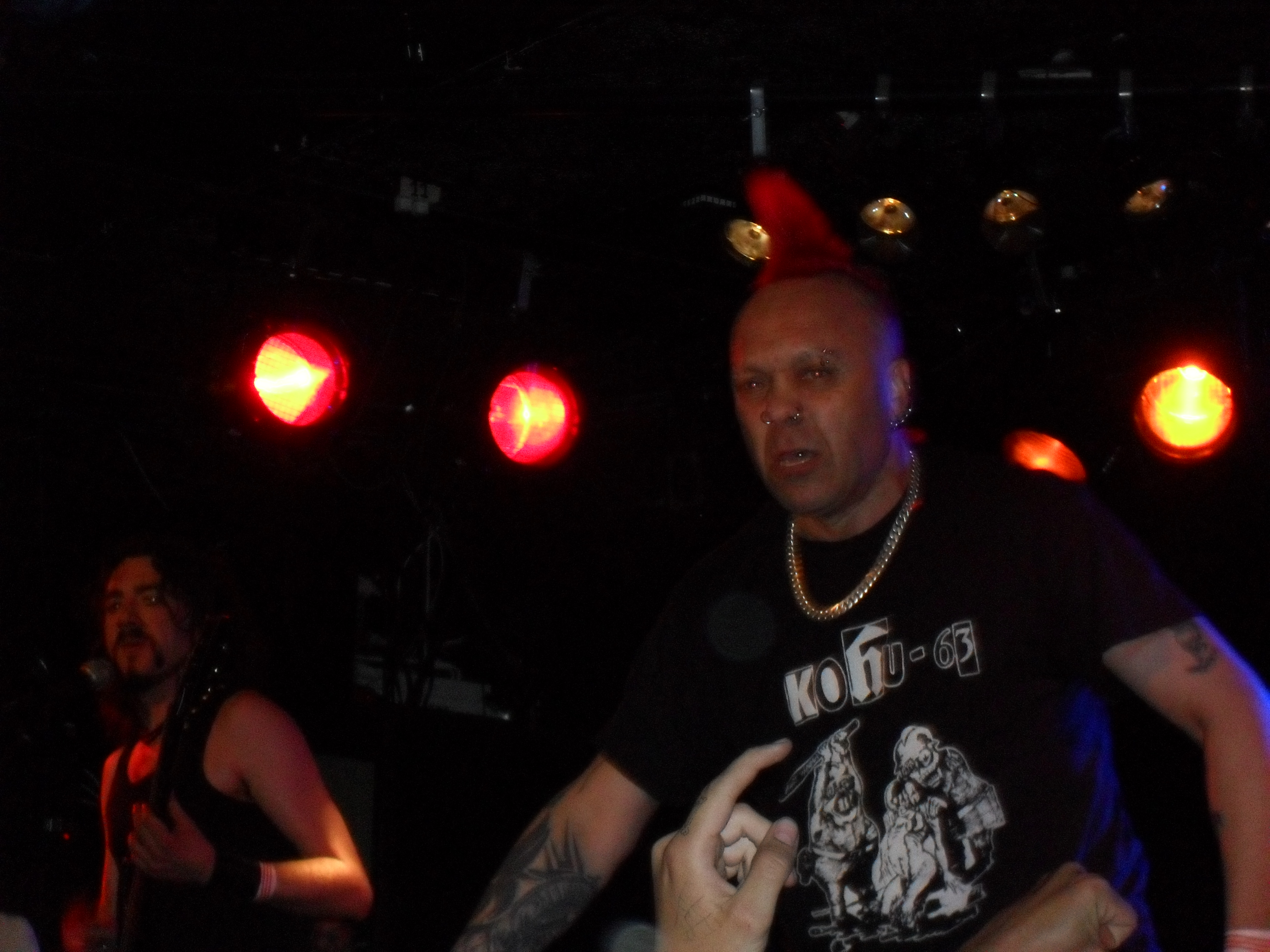 Exploited have i never seen before and Wattie in the band have changed his members as often as Olga in Toy Dolls and Charlie Harper in UK Subs have changed their members but it´s competent musicans he have in he group now. In the beginning it felt like if the band only have come to do their routinegig but after some time the gig is growing out to be a really good gig and it can be seen on Wattie after a while too that he´s comfortable. I got my favouritesongs with the group as Uk82, Holiday in the sun, Dogs of war, Dead Cities and Alternative so therefor I felt more than satisfied and songslike Sex and Violence and Troops of tomorro is so much better on stage than on record.And after allt his I feel very satsfied and both Troublemakers and Exploited do really good concerts and the audience is good too and it would be fun with more acts like this on Musikens Hus in the future.