Ett rop på hjälp is a Gothenburg band that really keeps roots and sounds like an old gothenburgproggband but it feels like if they have one foot in the punkhistory and we will see what Kalle says ... .. June-2017
You have a release party for the record on Saturday, how is the form ahead of this!
-We play some songs from the disc in all simplicity. Then we "mingle" and take a pilsner with the visitors and have a nice time. Of course, the disc is also available for purchase. However, that was certainly not the question. The shape of the game is as uncertain as it should be. We have not played much together the last one simply!
What have you received for response to the new disc?
-And so far, it's just SkuittMagazine who wrote about it, as I know, the record has been finished for a while, but we've picked up well and run a sweaty rehearsal the day before. Everything can happen and that was the response we were happy with.
You have some fun song titles, how are you come up with them?
-Well, it's very different. Sometimes it's true that we get "hurt" them when the song is ready for it to be called something. Other times, on the other hand, we are heading for a title that we think is fun, and so we do a song based on it. <![if !supportLineBreakNewLine]><![endif]>
<![if !supportLineBreakNewLine]><![endif]>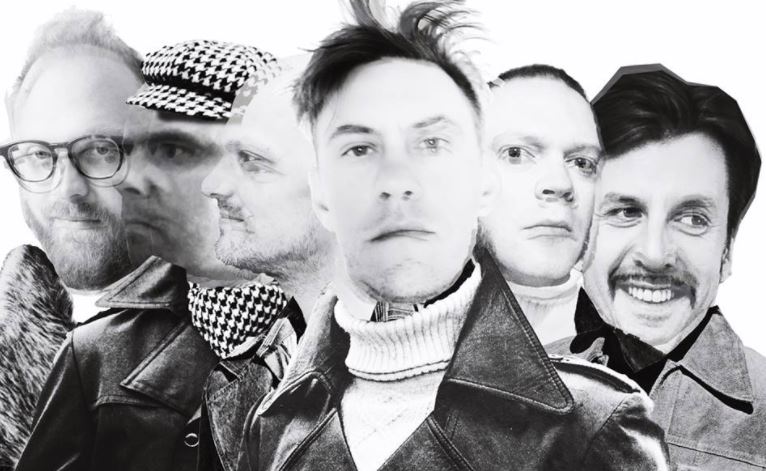 <![if !supportLineBreakNewLine]>
<![endif]>
Who makes the songs or, more accurately, how do you do when you make a song?
-It's also a bit different, but it's always somebody who sat at home and found some riffs or embryo for a song and then usually some text lines and then we'll build it together until we have a ready song. It's a mess. Sometimes the person who came up with the idea quite clearly knows how it will be in the end, but in most cases we really mix it together based on someone's idea from home. With the lyrics it is different. They are a one-man job. If you have started a text you may be well done to complete it yourself too. It seems to be the best.
What is most important, is that the text or is it the music?
-Music is most important. And the text is also the most important.
You sound like a blend of Motvind and the Nationalteatern and sometimes I wrote Jethro Tull about you. What do you think about that description?
-I have not listened much to either Motvind or Jethro Tull, but the Nationalteatern definitely belongs to my favorite orchestras, so it's fun of course.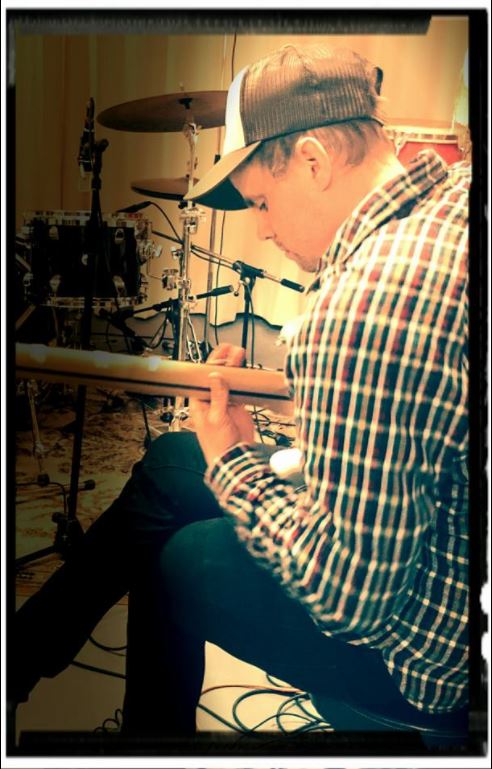 How are you described otherwise?
- Old-fashioned hard rock most and stoner rock. One described our first album about it sounding like stoner, but when the song came in and was in Swedish, it became progg. The best description may be "näbbstövelprogg" as they wrote in the GP about our demo.
How would you like to be described?
-Well ... We've been compared to bands we really like, like the Trettioåriga Kriget and November, and it's fun, but when compared to bands we have not listened to, it's more like a fun coincidence. Those bands are interesting to look up. But we really do not try to mimic anyone. It is important that it is not too much else, but of course we are influenced by all sorts of music.
Do you release the disc on your own company now, or how are you doing?
-Now, it's released digitally on the company Human & Machine, but the vinyl is released by us and Bengans sells it in the store and on mailorder. We also sell it ourselves.
Is it important to get a physical disc? Does it feel like you did not really release a disc if it were just online?
-I think there should be a physical product to be" on real .
Tell me about each member, previous bands, bands on the side and age and interests beyond music?
-Torbjörn Lorén from Fristad, drums. Member of Strayfolk, Easy Keeper, Spotted Dogs, Peter Boie & Folk, etc. Occupation: Acoustics. He is a master to fix with microphones and preamps and mixer tables and records lots of bands in the studio. Like to eat well and drink good and laugh well. La dolce vita simply knows.
Karl Malmqvist from Umeå, guitar. Sociology doctor and researcher. Member of Strayfolk, Berlinmuren, Spotted Dogs et al. really good on electric guitar, mandolin and banjo and he does not go to blow his fingers if a double bass needs to be treated. Nice and helpful. Bookworm.
Daniel Johansson from Fristad, guitar. Student. Also plays in Centralstödet and Rytmus Modern. Interests: Photography and architecture. The only one in the band who has a favorite team in the Premier League. Sense and balanced.
Mikael Karlsson Karlsson from Lysekil, song. Construction worker. Vysotskij interpreter. The only one in the band that has tattoos a little here and where. Brew IPA and APA in the bathtub. Can single phrases in Polish completely fluent.
Christoffer Ödman from Angered, keyboard. String Instrument Vendor, Guitar Repairer and Violinist. Playing in Vier Brillen (which, by the way, shared a scene with the above-mentioned Motvind), Easy Keeper, Strayfolk, Das Irische Bänden, Jerry Johansson Red, Berlinmuren, etc. Do not have time for anything else.
Kalle Berlin from Lysekil, bass. Member of Strayfolk, Lam Cham and Berlinmuren. Work with cemetery management. Interests: Literature, film etc.

Ett rop på Hjälp is a band name you can not really place but I initially thought it was a punk band? How has it been received?
-We have had very mixed reactions. Some have said, "You can not be named so!" And others think it's cheeky, but it seems like most people like it. "Yes, are you Christians?" We received as a comment on the name at one time as well.
Who came up with the name? You were not afraid that any band would have snatch the name already?
"I think it was me who came to it after we had been thinking about it for so long and had so many different suggestions so no hurry finally came to the end. Well, I think we agreed that it was a little odd and good name. We were not afraid it was taken, but it shows a lot of suicide and sadness when you google the name.
When you are playing, what kind of bands do you play with?
-All possible. Usually the same genre, ie rock music.
What is the biggest band you've shared with?
-We have been support to Graveyard once in Borås. And we have also been support to Kebnekaise in Gothenburg.

Political texts is something associated with music?
-Absolutely!
Which is your most political song?
-I would believe the" Nödvändighetens exekutör ". Last song on new disc. It is probably the most thoughtful political text with a direct link to the political reality in Sweden in the 2010s.
Best political band?
"Difficult question, but Refused really succeeded in creating a political aesthetic.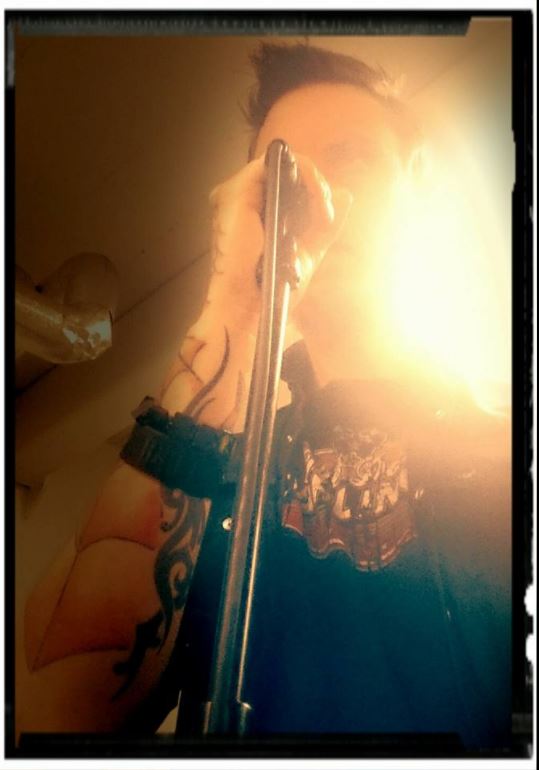 Are there any good bands at all in Sweden right now?
-Yes it does. Dungen is good, and Träd, Gräs och Stenar are still doing well? They are good. Bob Hund is also good. Here in Gothenburg there are, for example, Uran and Tross to name a few. And Cavem3n from Lysekil.
Please if you are thinking quickly and without thinking too much, your five favorite discs, five favorite concerts?
Ok. Discs I personally keep high:
* Kyuss - …and the circus leaves town.
* Black Sabbath - Vol. 4
* Neil Young - Everybody knows this is nowhere
* Bob Dylan - John Wesley harding
* Then there's a band from Britain that lasted in the sixties, The Beatles they´re called and they made a record called the Magical Mystery Tour. I like it a lot.
Conerts
Black Sabbath - Spektrum, Oslo 1998 somewhere.
Peps Persson - Havsbadet, Lysekil 1998 I think.
Neil Young - Slottsskogen, Göteborg 2008 I think.
High On Fire - Sticky fingers, Göteborg 2009 I´m not sure.
Fläsket Brinner, Nefertiti, Göteborg 2010 somewhere there in time.

If I say punk, what do you think then?
- "Middle finger to the establishment" attitude. Energy.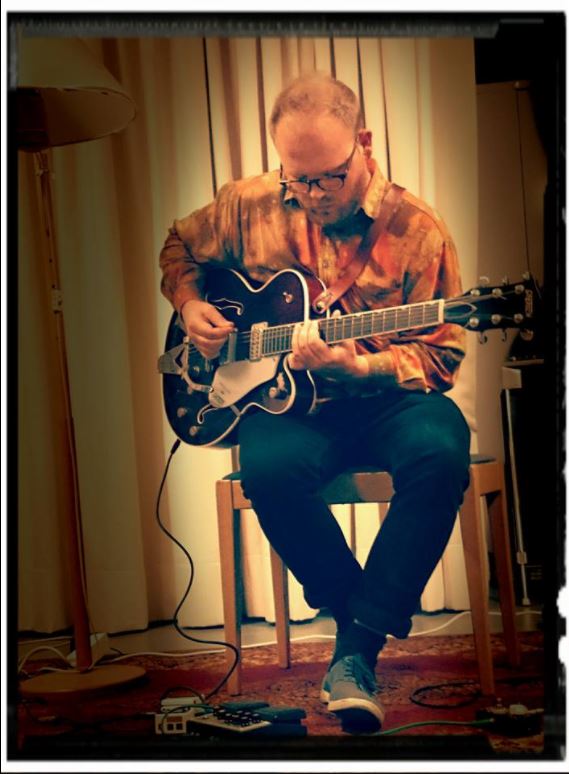 How do you think it is to live in Sweden otherwise with all SDs(swedish democrats), other idiots etc? Are the wise most yet?
-Frustrating. One can feel apologized and politically depressed. In our texts and our music you can sometimes see the effects of such feelings about this. But all asylum seekers, people with paper, Muslims, Romans and others who do not fit into the SD and their likings' perception of what is Swedish make up most of humanity. They are the ones who are worst affected by their progress, and maybe all these should be thought of first and foremost rather than how you feel. Then it would have been very pleasant if they were idiots, but they are not. Then they would never have succeeded in eliminating such successes as they have done. It is probably risky to dismiss those who hang out, as did the Nazis at the beginning, because it was not good anymore.
If you could play with five bands, live and dead bands, which five bands would you like to share the stage with then?
* Black Sabbath
* Captain Beefheart
* Samla Mammas Manna
* Trettioåriga Kriget
* And why not Rage Against The Machine?

What do you have for future dreams with the band?
-We would like to play live a little around Scandinavia. I think we'll have a couple of discs left in us that'll be out too. We have talked about making a concept disc of some kind.
What do you have for future plans?
-Musically, I want to continue with songwriting and develop it.
Words of wisdom?
-Music is hard work
Something to add?
- ... Do not think so ... Thanks for the space!