Duncan Reid and the Big Heads soon release a new record and he wanted me to know and really wanted an interview so here we go. May-2020
Is it the same members as you have been the last years. Please tell me a Little about every member once again... bands on the side, family, age and bands before?
-The band has had a stable line up since Nick Hughes joined about 2 1/2 years ago. Nick (guitar, vocals), Karen Jones (drums, vocals) and Sophie Powers (guitar, vocals, keyboard) are all half my age in their early thirties.
Karen and Sophie are both Welsh which is the cause of much sporting rivalry in the band. Sophie is always putting a Welsh flag on my mic stand as she knows that winds me up! For both, the Big Heads are their only band at the moment.
Nick was in the Role Models and a host of other bands. He has his own project, The Middlenight Men and plays trumpet with Terrorvision.
How do you have it now in these coronatimes, is it a time which you have been really productive and have written a lot of new songs?
-I certainly have. I kept a video diary of a song I have written which became really popular. You can see it here https://duncanreidandthebigheads.com/2020/04/26/writing-a-song-during-lockdown-a-video-diary/ People wanted a download of the demo so I put it on Bandcamp. A German language school used it in one of their lessons on Spotify! https://open.spotify.com/episode/1uLPfaJZAbnvjgd5ipOYOO?si=wO51YUveS0CxPR4DJIZ3tQ
What does inspire you to do music? Which mood is best to be in, in a bad or good mood when you do your songs?
-I have to be in a good mood with loads of energy. Most of the time I am tired and grumpy! What inspires and drives me on is a craving for attention and love.
Your lyrics, what inspires you to do them?
-Usually things that happen to me or an idea for a story that I find funny or touching. For instance on the new album there is a song inspired by a guy in a pub who asked me to buy him a drink on the grounds that we could all be dead next week and you can't take your money with you. I bought him a drink but got a song out of it. Fair exchange.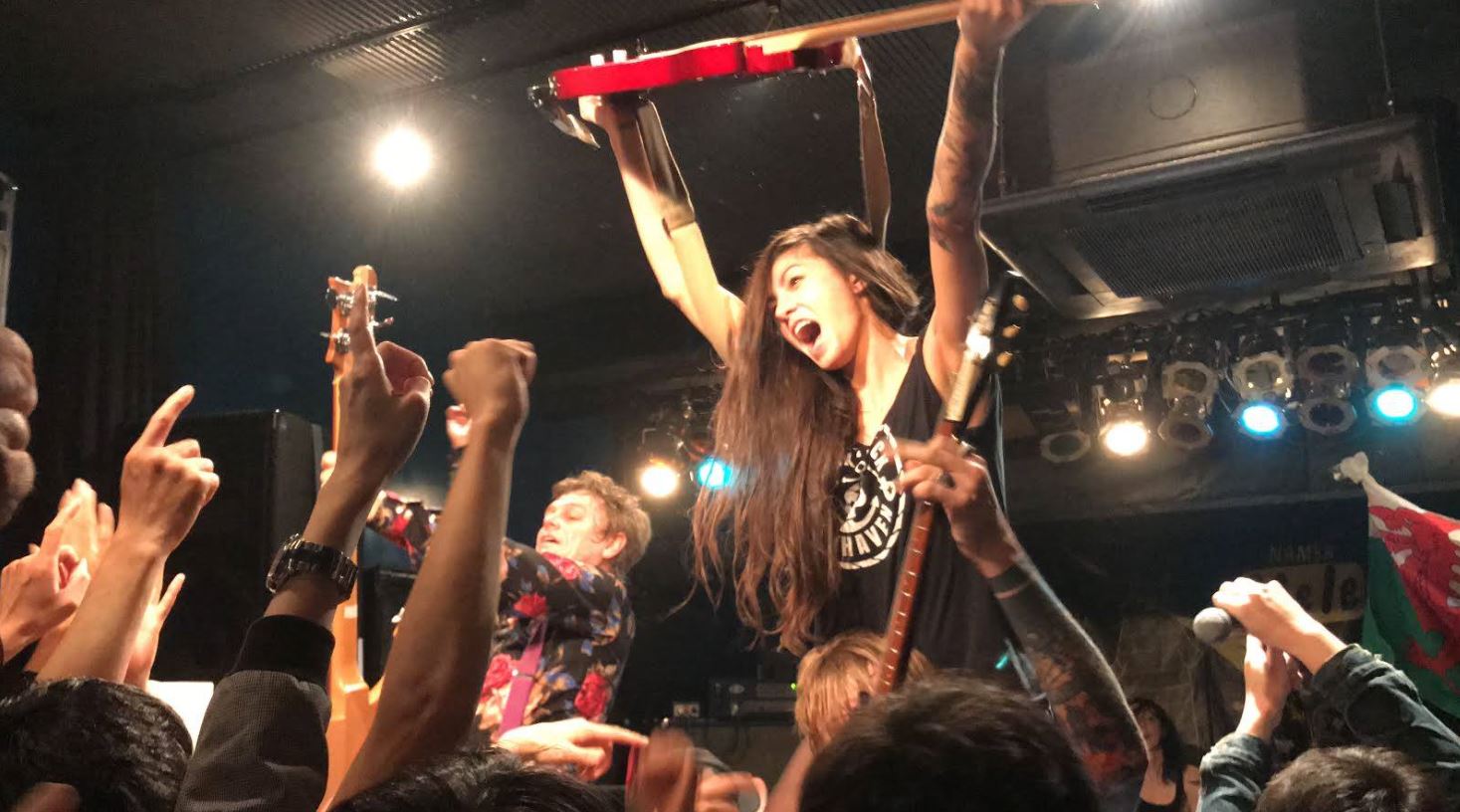 The new record, in which platforms and physical format does it come out?
-All digital platforms, CD and yellow and purple vinyl. It is released on May 15 and available to buy from our website then. https://duncanreidandthebigheads.com/ Our distributor says it won't be in shops or on Amazon till July 10
Is it important to get it out in a physical form do you think?
-Vital. Vinyl and CD buyers are my heroes.
When was your last concert before the Corona-break? And when is your next concert scheduled to?
-Our last gig was in Dundalk, in Ireland near the border with Northern Ireland. A fantastic place called the Stags Head with the best Guiness in the world and some very experienced drinkers.
I have no idea when our next gigs will be But hope some as yet unannounced ones in Sweden in October will take place
You once played in Ramones I read somewhere. Please tell me about this and when was it?
-The Boys toured with the Ramones when Baby I Love You was in the charts. I sang backing vocals with them for the tour so they could play it live. Casino Steel also sang and played the string parts
Your feelings about punkrock. What does it mean to you and have it changed through all these years?
-Oh yes, it has changed. When it started it was dangerous and new. For many now it's a nostalgia trip and that is fine. Obviously I still like it to be new.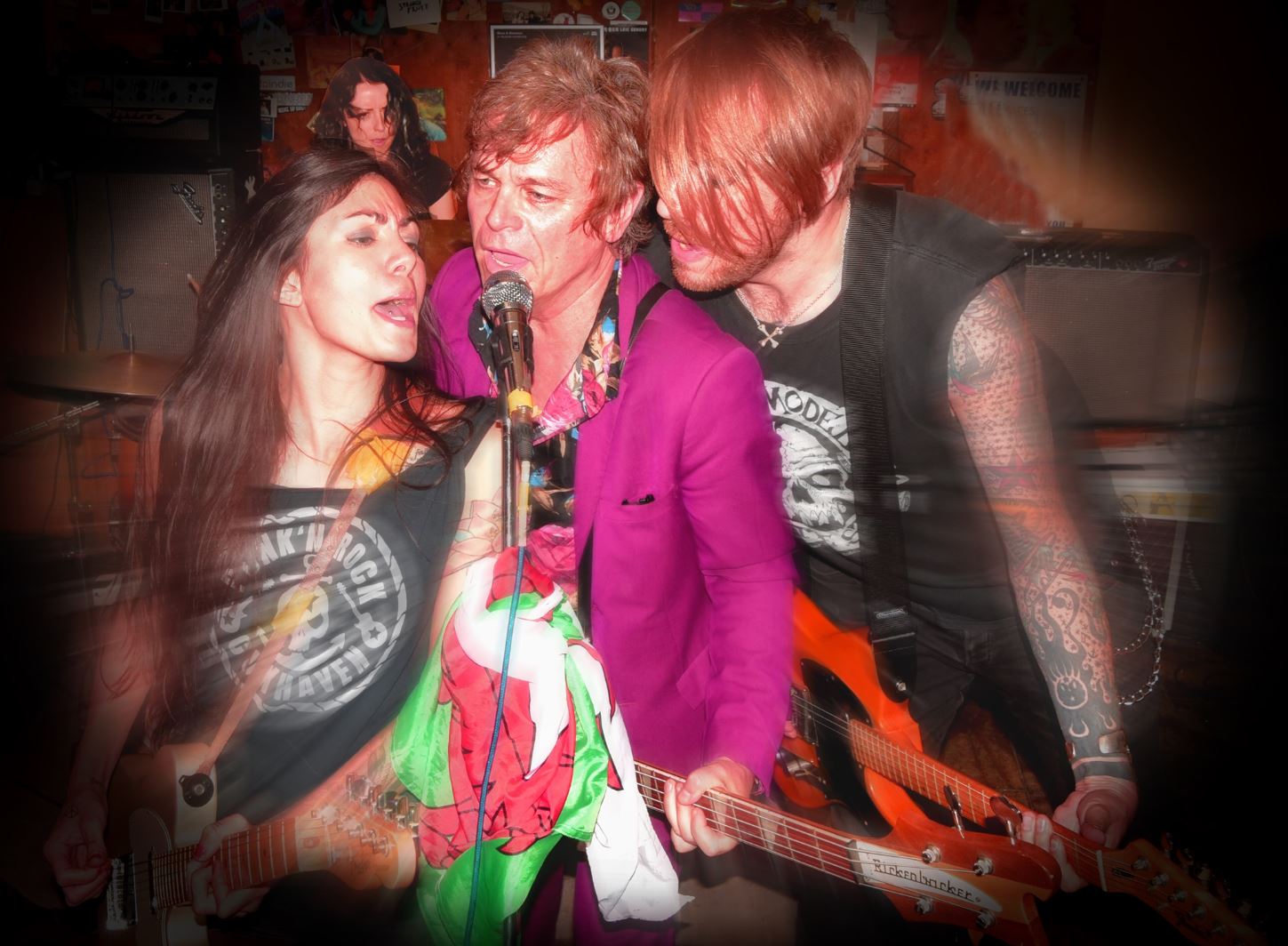 Any new records you have been listening to the latest which you want to share with us? Three really good new records?
-There's a load of good music around. I really like Nada Surf's Never Got Together. Tougher sounding and really top stuff is Starcrawler's Devour You and Potty Mouth's SNAFU
Please tell me a Little about every album? Why and what do you Think about them today?
-Your first album
My first album was The Boy's first one. It's a flawed classic. Great songs, great performance, would have been better with decent production. My first solo album was Little Big Head. It came out the way I wanted with me playing everything. It's charming, and has great songs.
-The album which changed your Life
The Ramones first one. Revolutionary.
-The album which you are ashamed of
I'm not! I think The Boys 3rd and 4th ones would have been better if I'd sung more on them but they are still good.
-The album which makes Duncan Reid and the Big Heads sounds like you do
It would be a cross between The Beach Boys, Ramones and Foo Fighters
-The album which is Always in the tourbus
My latest Spotify playlist
-The album you want to be a part of and played on
The album I wish I played and sang backing on is any Ramones album. They would have been even better (Dee Dee could just do the writing)
Vad är det bästa med att spela musik?( I wrote in swedish here…..hehe)
-That's easy for you to say ;)
I love beer and do beer, which is your favourite style and if you could have an own beer, what will it be named and which style would it have been?
-I love a good hoppy pale ale/ipa. I think the best ones are english but, having played the fantastic Akkurat in Stockholm, I know there are some great Swedish beers as well.
Neck Oil is a great name for a beer but it's been done! I guess the beer would need to be frothy and called Big Head
How is it to live in England today and then I don´t mean in these Corona-times, but now with Brexit and other stuff?
-Brexit is horrible and, I believe, the result of people's base fears and instincts being manipulated using the sophisticated techniques outlined in the Netflix film "The Great Hack" by vested interests like Trump and Russia who don't want a Europe large enough to negotiate with them, and by self interested UK politicians like our current prime minister who has fathered an unknown number of illegitimate children and been sacked from 3 jobs for lying. There was also an element of inflexible, arrogant stupidity on the part of some European politicians who played into the hands of right wing headbangers in the UK by not giving an inch and compromising a little.
All very nasty. It's over now though and there is no going back. So we move on and accept the ugly, damaging consequences.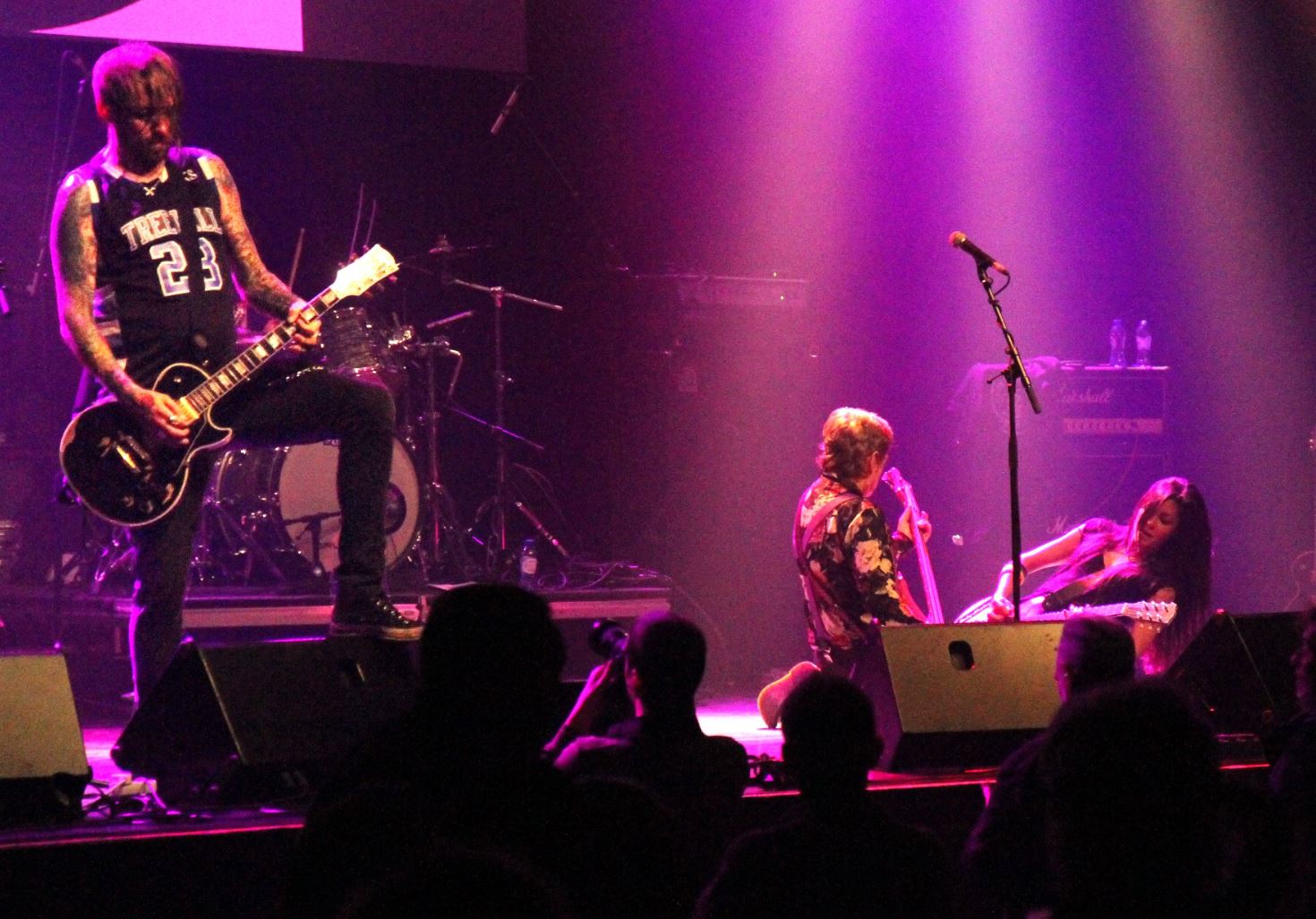 You have surely played on Rebellion, what do you like it with all these old punks gathering? Is it going to be any rebellion this year?
-There is no way I can see 10,000 people from all over the world being allowed to squeeze into a hot, historic building in Blackpool to breath all over each other in August.
Which on one level is a shame. I love playing and attending Rebellion. There are usually some good bands to see and there are a whole range of age groups there enjoying a fun, peaceful atmosphere.
Last time we played 3 sets. An unplugged one, our main set on a big stage and a club gig. All of them were great.
Can you see yourself doing the same thing with Music in say about 20 years? Or do you don´t think so?
-In 20 years I will be 82. If I can do it I will but it will be an achievement just to be alive!
Do you live on your music, or do you have a regular work too?
-Like most musicians I have a job to subsidise what it costs to play music
What does people say in England about our way to handle the Corona virus in Sweden ?
-There is interest to see how it works out. Hopefully you will give us lessons to help get out of lockdown.
Have you done any political song or do you leave that to others?
-Bombs Away was a political song. On the new record there is a song called Motherfucker about a particular English politician who represents all that is worst about the privileged English class system.
Which is the best political artist/Group?
-TV Smith
Which are the futueplans for the band?
-Right now trying to work out when we will be able to play again. Next year we would like to make a live album
For yourself?
-To carry on living and be happy
Todays wisdomword?
-When you kiss a stranger, don't use tongues any more.
Something to add?
-Nothing I can think of