Historiy?
-Can be picked up in the following link http://dl.dropbox.com/u/8904530/Devilicious_presskit%202.zip
Which bands have you been playing in before? Do you play in any other bands right now?
-Martin Olsson (Nevärlläjf), Mikael Jacobsson (Reverend Jim Jones & the Doradillas, Spacehulk) these bands are we playing in now.
Please tell me a little about every member, age, family, interests, work and something bad about every one?
-Mikael Jacobsson 36, Stefan Jansson 31, Carl Paulsen 28, Martin Olsson 23. We all like to drive alcohol, drive tough cars and play music. l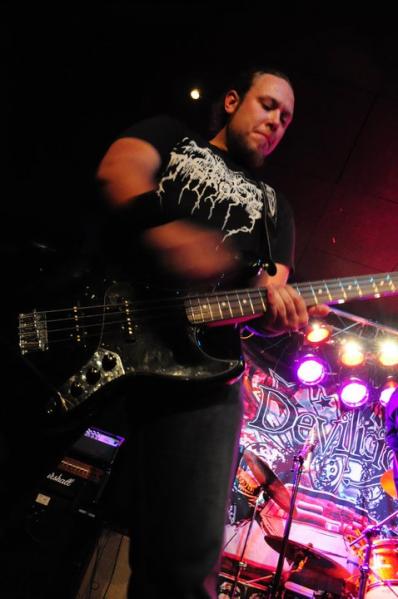 You plays metal but no metal as any other band plays. I compare you with groups like Mustasch, Backdraft and Graveyard? What do people says to you?
-No, that can you say, it´s really much rockfeeling and also a whole lot of stonerpsychadelic mixed into this. Yeah, many peoplesays that the music is breathing Mustasch but many people says Volbeat too so you must decide yourself. Many people says that it sounds like Volbeat but with much more heaviness and technique.
Describe your music in three words?
-Hard, interesting and own.
I come from punk and how is your relation to punk?
-Who haven´t a relation with punk? Especially not when you´re born in the 80´s which three of us are. I started as a 12-year old to release records with my skapunkband SPlitfish. It´s as many other musicstyles, we have a relation to the most of them and that is how interesting music is shaped. .
I have always said that I like metalmusic but not the audience, d you understand what I mean, and if you understand can you agree with me?
-I cannot agree with you. Today is metal something that all likes and the audience is very mixed. t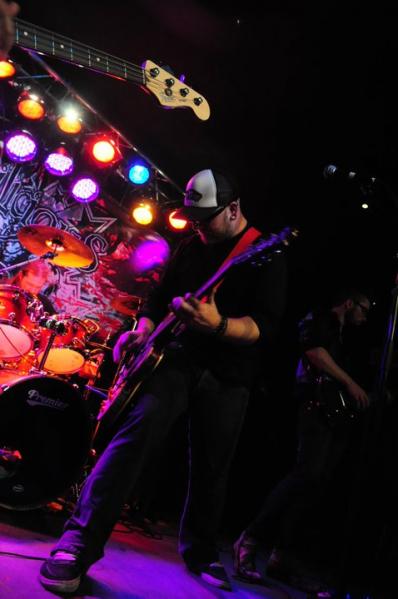 Which type of people comes to a concert?
-Very mixed audience. Everything from people in costume and tie to 3 year old children and old people. Our music feels really easy to take to your heart. You don´t have to have any special relations as a listener and you don´t have t be in some special style.
Who came up with the genius name on the band?
-The two who invented the band Mikael Jacobsson andCarl Paulsen.
Is it much interest from foreign countries? Have you played much abroad? If you have, where is best?
-Yeah, we are on a german label (Daredevil) for the european market and that have result in many good reviews and interviews and a really big tour in Germany, Belgium and The Netherlands in july. And before that have we done a lot of gigs abroad and to answer which is best is hard. Always fun to come out and play and all gigs are good gigs!
How is a good gig with you?
-Sweaty, much beer, much speed and it´s always leaves a loning for more. ,
Which is the biggest band which you have played with?
-We have often become the main attraction and not been playing with so big bands. But we hope it can be changed now when we have a new bookinglabel Rambo Live here in Sweden.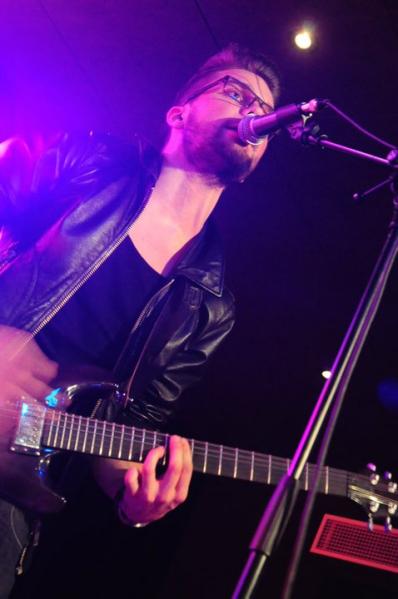 Do it becomes much concerts this summer and it´s hard to et it together?
-Yeah, we have 3-4 weeks now in july with gigs every day so it becomes a lot. But we have help woth Jochen and Daredevil Records and have managed to find a plan which suits everyone.
Where do you stand when we´re talking mp3 and downloading? Do you believe that people buys music nowadays?
-Of course that people buys their music now. Mp3 and downloading is OK as long as the music comes out.
Is it good or bad for a band like yours?
-It feels unimportant because the money comes when you play live and get sponsors!
I´m one of those who still buys CD-how is it with you?
-Yeah, it happens, always more fun with record because it´s a physical product that you can feel and look at. I never listened to some special songs because I listen to whole records when I listens to music..
Is there any good bans in Sweden today?
-Of course it does - Sweden is fucking good on distributing good music!
Why do you only have some words from every lyric on your record? Isn´t it any good lyrics and is it therefor you don´t publish them? s
-All lyrics are very good. The thing with that is that we thought it was nice to take the nices rows of thelyrics. Why do as everybody else?
Who does the lyrics? Who does the music?
-Mikael Jacobsson writes all the lyrics. The music are we doing together in the rehearsalroom but Micke have many ideas which is developed to songs after a while.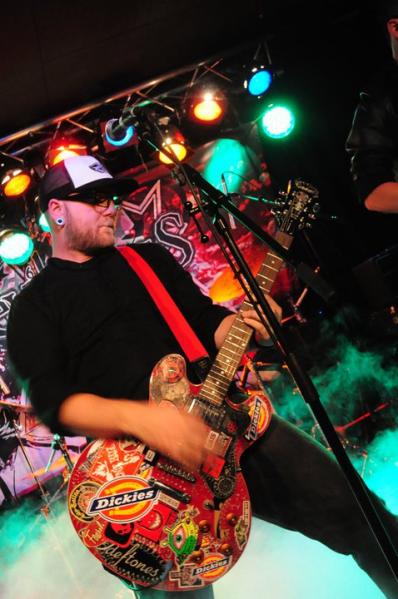 You´re on a label called Dead Tree Music, tell me about that label?
-The fact is that we have three labels,Dead Tree Music is nowadays our only physcial label"and we´re in their catalogue. But we´re signed to Rambo Music which is doing all the press things and promotion and Sony is the distributor. In Europe it is Daredevil Records who are doing te distro/promotion.
How much do you think the band is selling?
-We have sold very good and this is before the tour so it´s soon time to press more records. i
Much metal this weekend in Gothenburg, Iron Maiden on friday and Metallica(The big Four), is it something you will be on or was on?
-Unfortunaly I miss it.Calle our eminent bassist will go on "The Big Four"

Futireplans for the band
-We plan to continue with the same partners for our next record and it´s soon ready anyway the songs. We have recorded some demos and the plan is to record the record early 2012.

Wisdowmword?
-Walk with the Devil!
Something to add
-Greetings