Department S is a group which I haven´t so good grip on. I missed them when they were alive in the beginning and have discovered them in the past and now they´re playing again. Eddie is the one who answered my questions in October 2017.
Please tell me a little bit history of the group? Why did you start to play again?
- Like everyone in the punk revolution we had spent the early 70's dreaming of being in a band. Suddenly this new movement was telling us we could be in a band. We had all been in various post school bands but through a twist of fate we all ended up in Department S in 1979. Two of the guys (Toulose & Herbage) had been in GUNS FOR HIRE which had released a ska based song a few months before, but the band never really happened so they recamped and set up Department S. We got the band back together in 2006 as we felt we had unfinished business……but all agreed we wanted to play live again using a mixture of new and old material
Please tell me a little about every member in the group right now, age, family, work, interests and something bad about everyone? Earlier bands? Other bands on the side? Have it been many member through the times?
- A gentleman never tells his age! But let's just say we are all old enough to buy alcohol but far too young to get free travel on the train. Yes there have been a few players over the years, all of which are name checked on the new album "45 Revolutions" you might be surprised to see that Marco Perroni, Glenn Matlock and Mark Bedford appear on the tracks
In the current band we have Eddie Roxy as lead singer, he was the original keyboard player…….he was asked to join the band mainly as they wanted a synth sound and Eddie had a synth…..on being asked to join he told Vaughan Toulose "I am not exactly Vangelis". On leaving the band to be a singer Eddie started Dream Sequence who are known for the song "Outside looking in"
Pete Jones is the bass player. His CV is quite extensive with time in Cowboys International, Brian Brain……but most significantly he was the man who laid down the bass line for "This is not a love song" during his time with Public Image Limited
Phil Thompson on guitar is from BUG. Phil joined us a few years ago and wrote the title track of our LP "when all is said and all is done"
Alan Galaxy joined this year on drums.
I can hear much different influences but mostly punk and 60´s etc? Favorites from the past?
- As a band we have always had a wide range of influences. Syd Barrett, Bowie, T Rex, 13th Floor Elevators, Stooges and many many more. I think it was a common thread amongst the 77 punk bands to be influenced by the glam rock movement which was the arty alternative to Heavy Metal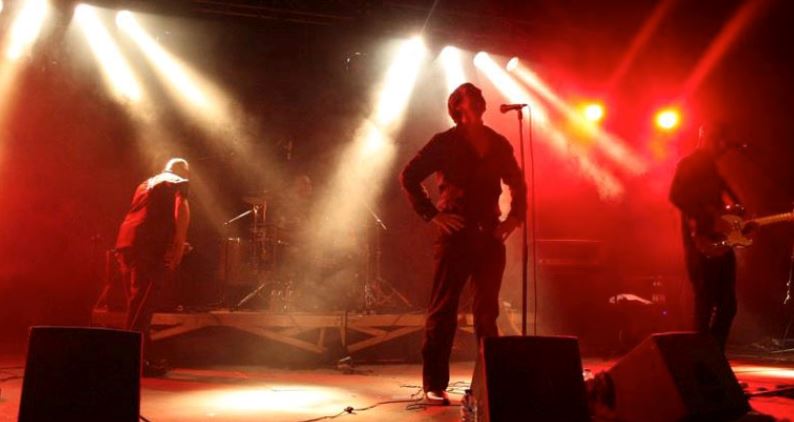 Department S are you satisfied with the name? How did it came up? You weren't afraid that some other band would be named like this?, Which is the best bandname you know?
- We had two choices Department S (after the UK tv series from the 60's) or The Cygnet Committee (from David Bowie's Space Oddity LP). We obviously chose the former. Never really thought about another band using it, it was a bit of a left field choice as a name……and one that really doesn't work well on google! I always thought Orchestral Manoeuvres in the Dark was such a silly name that it was brilliant
What´s the best thing with playing live?
- The comradery of playing together, response of the audience.
And where is best to play? And the worst place?
- We are split on this….The Rainbow in London was fantastic, we supported The Jam there…..Glastonbury was a major thrill and a great audience. The worst place is somewhere with on one present, we played to 4 people in Coventry in 1980 it was whilst supporting Toots & the Maytals by the time they came on stage 2,000 people had turned up!
How is to play this sort of music in England right now? Which types of bands do you have concerts together with? And how is it to play today if you compare to when you started?
- The heritage music scene in the UK is very strong at the movement, lots of guys whose kids have left home so they are free to come out and enjoy themselves. Interestingly we have played with a cross section of bands from Ian Hunter, Public Service Broadcasting, Rezillos, Eddie & the Hot Rods, Ruts DC to name a few
How would you describe your music in three words?
-Indy Rock……
What does punk mean to you, is it only a word or is it a lifestyle?
- It's a state of mind….1977 Punk was an entrepreneurial can do movement….we started bands, record labels, magazines, clothes shops etc.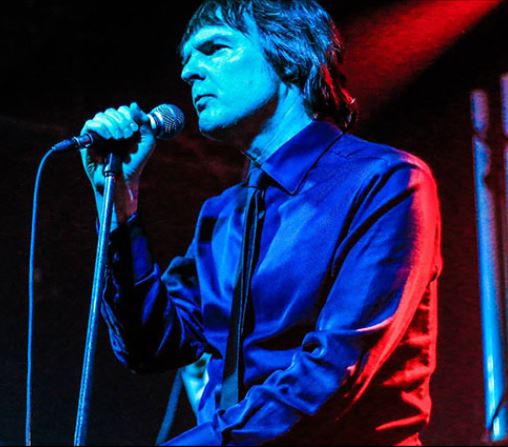 How do you see on downloading, mp3 and that stuff?
- It's the modern world, things like Spotify are great for getting your music heard, not so good at getting your bills paid
How is it to live in England right now? Politically? Fascists? Brexit?
- UK has always been one of the most multicultural countries in the world…….we had the Romans visit then the Vikings and may more and we all generally get on well.
Is there any good bands from England now? Is the punkscene/new wavescene big? How is it in your hometown?
- Loads of good bands, as always. The Horrors, Courteeners , Ruts DC. Yes I think you can tell the scene is doing well as bands like The Stranglers are playing to the biggest crowds they have performed in front of since the 80's. London is doing well but we are seeing smaller venues close as landlords realize that they can make more money by redeveloping. I think New York is having the same issue.
What do you know about Sweden?
- Great place to live, a bad place to buy beer…….too expensive
Have you heard any good bands from Sweden?
- INVSN……they have a sound that is modern with echoes of the past
Your lyrics, who does them and what influences you? Is it easier to do lyrics now or was its easier to do it when you was younger? And who is Vic?
- We have three writers in the band which helps. I think it is always easy to write songs……but it is harder to get people to listen to them as you get older. WHO IS VIC…..we will tell you when we find him.
Is there any subject that you never will write anything about?
-Yes lots……
Politic and music, does it goes hand in hand? Which is your most political song?
- Yes it does for some bands……not ours. Our most political song isn't really political but historical…THE LONG MARCH is the story about the Chinese Communist Party's retreat and regrouping.
Best political band/artist?
-Bob Dylan
Do you think that music(lyrics and so on) can change anyones life, I mean people who listens to music?
- Yes I was watching a BBC documentary on the Hippy Movement…….music carried the message in to houses across the globe.
Your cover on your CD looks really nice, is it important to have a record cover which shows people which type of music you play? Your favorite recordcover? Who does your covers? And do you have any good recordstores in your hometown?
- Thanks……..covers have always been important to us……we grew up in a time when people like Roxy Music and David Bowie were putting out great covers. No it's not important to show what music you play by looking at the cover but a cover reflects the essence of the band. In Soho there are a couple of great vinyl stores in Berwick St.
Is it important to get out physical records of your stuff? Why or why not? Vinyl, CD, cassette, what do you prefer if you could choose whatever?
- No……it is important that people can hear the music……better 1m hear it on the internet than 200 buying a CD/Vinyl
How does your audience look like? Which people do you miss on your concerts? Which is the biggest band you ever have played together with?
- Our audience is the most beautiful of all……the profile changes depending where we are, we get asked to play various places as we are difficult to tie down. The biggest band…..Bob Dylan (well he came on to about 5 artists after us at Bennicassim)
Please rank your five favoriterecords, five favoriteconcerts and five most important things in life?
-1. London Calling The Clash 2. The Rolling Stones Between the buttons 3. The Human Menagerie by Cockney Rebel 4. Ultravox! 5. American Idiot Green Day
1. The Clash at the Music Machine. 2. The Damned at The Rainbow 3. Queen at Hammersmith Odeon 1974 4. Stone Roses at Bennicasim 5. The Editors at Brixton
1. Peace 2. Beer
First, last and most expensive record ever bought?
- David Bowie Aladdin Sane, Public Service Broadcasting "Every Valley"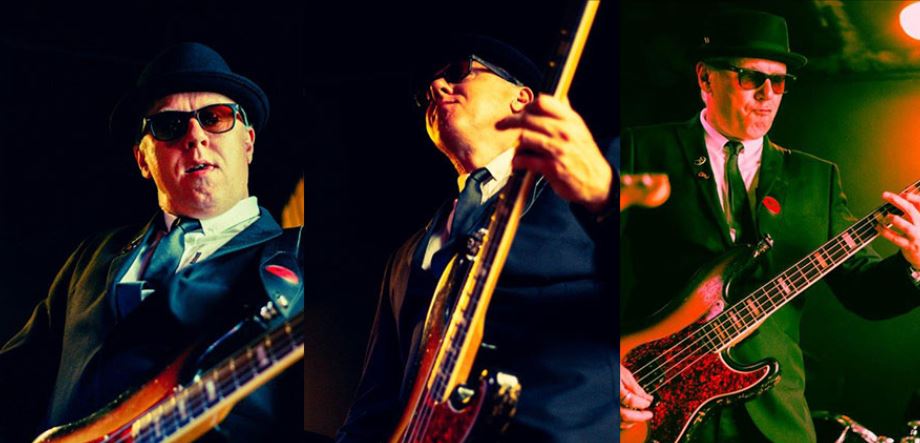 Is it boring with interviews? Is it much interviews?
-No it´s good fun.
If you could choose five bands from the past and the history and nowadays and both dead and living bands to have a concert together with your band. Which five have you been chosen?
- The Doors, The Beatles, Guns n Roses, Sex Pistols and The Psychedelic Furs
Which is the most odd question you ever have got in an interview?
- Have you ever kissed a band member……the answer was no
Which is the question you want to have but you never get Please ask it and answer it?
- Who would you like to produce your next album….Brian Eno
Futureplans for the band?
- More concerts, hopefully more in Europe….we would love to come to Sweden. Also a new album for Autumn 2018