Krmpa from Deafness by Noise plays in a very good group which started back in 1991 in Croatia. This interview took place in October 2014.
Please tell me a little bit history of the group?
-We started in 1991 during the war in Croatia The Air attacks and bombing were very frequent at that period, so we spend a lot of time in the shelters and basements and we aint got nothing` better to do than play hard core music to get rid of the frustration and negativity around us. We even managed to organize gigs in shelters and I still remember how fun it was stage diving between the branches while playing Sodom`s "ausgebomt" or Exploited Let`s start a war song haha.
Please tell me a little about every member in the group right now, age, family, work, interests and something bad about everyone?
-Bimbo is a bass player 39 years old, no family, always on the road with a van with other bands. His occupation is heavy metal music, mountains and nature, he has no patience left for people`s stupidity and yes he will become the Grizzly Adams soon. Frank is guitar player, he came from Germany to play with us 14 years ago. He is now 43 years old, no family , his passion punk and hard core music since early 80ties. He and his brother Thomas aka Riesen did a lot of gigs in the middle of the 80ties and at the end of the 80ties in Germany, uh I almost forgot besides that he cannot live without the one and only holy beer. He is the real beer killer, if you ever see him test him maybe you find something in common. Andro is a drummer, the youngest member of DBN he is 31 years old , no family . His passion is all kind of music, smoking, drumming and drumming and yes of course drumming again. Krmpa that's me I'm just a front man with passion for music, design and bobber bikes and hot rods. I'm 38, no family. I also like the scuba diving, sea and good wine. Everyone of us did something bad in a lifetime but you learn from your mistakes. I think I wont to mention that. Sorry.
You do a lot of covers on Roots baby roots, which of those bands you do there do you think you´re the nearest with your own sound?
-All bands influenced on DBN but if we have to pick one or two than we have to say Cromags, Bad brains and Motorhead.
Your influences comes a lot from old hardcore like I think, am I right? Favorites from the past?
-Yes of course , my personal favorites from the past are N.O.T.A. Ultra Violent LP , Verbal Abuse, Cromags The age of quarrel, Motorhead 1916 , Bad Religion, Sham 69. Bimbo has different influences like Slayer , Exodus, Nuclear Assault , Sodom etc..
What´s the best thing with playing live? I can imagine with your fast music that it´s wild? -Being on stage. Stage is exciting and wonderful experience if you get the energy and feedback from the audience.
And where is best to play?
-If we have to choose countries where we had the best feedback than I say Berlin Munchen in Germany, then Slovakia, Czech republic , Eastern Germany and of course in Zagreb, Pula Monteparadiso, Zadar and Split.
How is it to play this sort of music in Croatia?
-Cool we have a small scene , yes we got many good bands and we keep hardcore as a underground genre, no room for posers on our scene.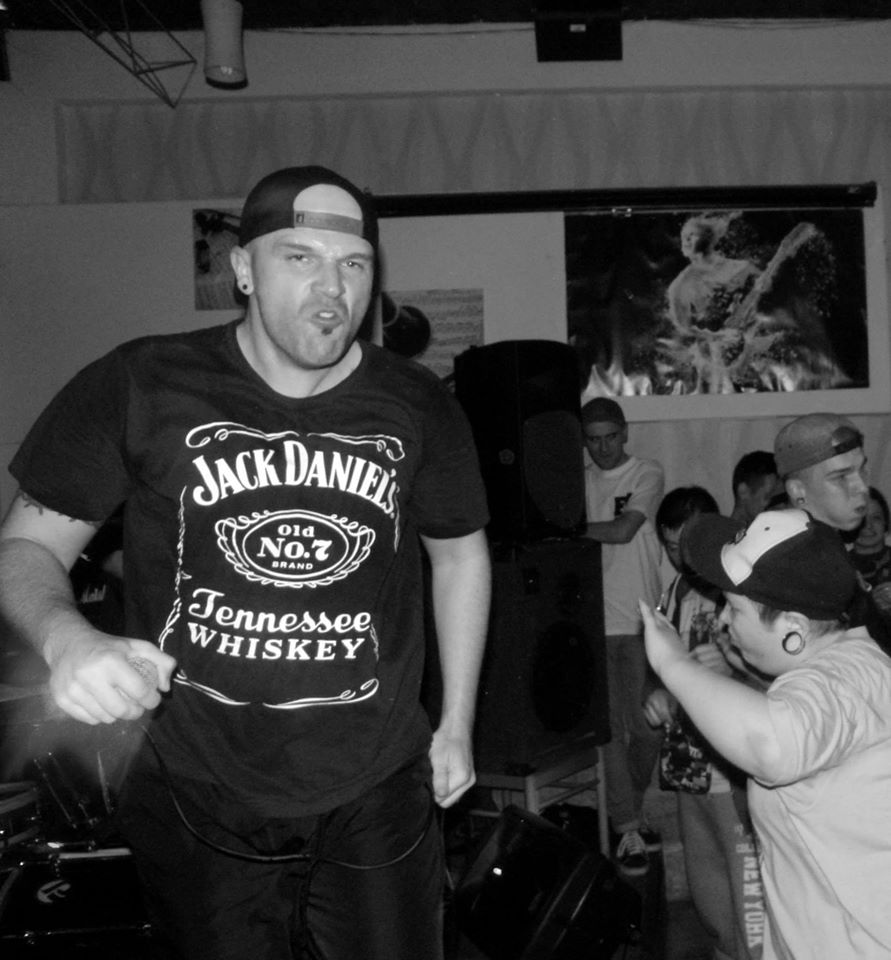 How would you describe your music in three words? H
-Hard core punk
What does punk mean to you, is it only a word or is it a lifestyle?
-There is No lifestyle without passion right ? After 23 years of playing its more than a lifestyle ,it is our destiny..
How do you see on downloading, mp3 and that stuff?
-I personaly dowload stuff just to hear it if the music is free because I wanna hear the songs before I buy , but some old and legendary albums I will buy at once if I don't have it already in my home collection.
How is it to live in the Croatia now? Politically?
-We are a part of EU and some things are getting better but generally we are in deep shit regarding the fucked up government and economic crisis. Croatia is the most beautiful land but people's mentality is fucked up.
Is there any good bands from the Croatia now? Is the punkscene big?? How is it in your hometown?
-Many good bands like Overflow, Fat president, Upset, Cut the chord, Anger, Katran, Nulla osta, Pankreas, Crasso de odio, Step out, Stronghold, Pasmaters.
What do you know about Sweden?
-Land of grogg , herrings and ABBA haha.
Have you heard any good bands from Sweden?
-Of course Agent Attitude, 59 times the pain, Within reach, Anticimes, Bones, that's what I can remember now. But Sweden always had great bands in all genres.
Your lyrics, who does them and what influences you?
-I write lyrics and my inspiration is life.
Is there any subject that you never will write anything about?
-Music is universal and lyrics are part of it. I write what I feel and see.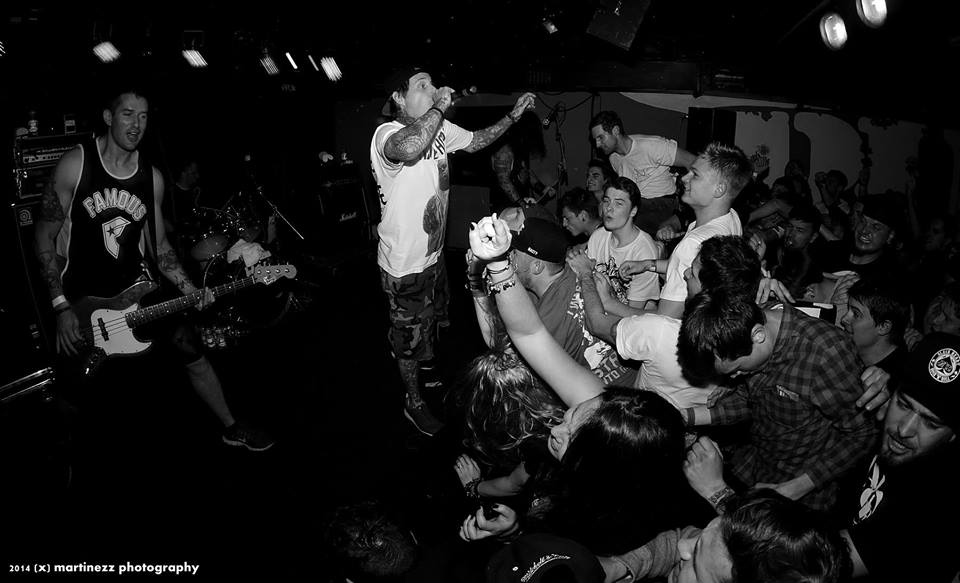 Politic and music, does it goes hand in hand?
-For me personally have nothing against it, because musicians are nothing else than politicians with microphones. So fuck musicians and fuck politics haha
Best political band/artist?
-Propagandhi and Rage against the machine.
Do you think that music(lyrics and so on) can change anyones life, I mean people who listens to music?
-Punk ruined my life haha but yes I agree sometimes lyrics can be stronger than sword.
You sing only in english, any thoughts of singing in croatian?
-English is the best language to express yourself worldwide.
Can you imagine yourself do a tribute song to a football team, animal rights or something political? Or have you done that already maybe?
-We never did any tribute songs for football team, not even about animal rights or politically involved lyrics . We believe that's utopia. We make our music for people who want to have fun and forget the fucked up world around us..
Please tell me a funny thing which have happened during your career and under some gig?
-Haha lots of funny things, sometimes audience went wild and for example in Slovakia one guy did the opposite stage dive and ended on our drums haha end of the show haha , NOT ! hahaha
How does your audience look like? Which people do you miss on your concerts?
-We definitely miss old style circle pits, chaos punx and the spirit of the 80ties and 90ties. That's kind of audience we respect.
Please rank your five favoriterecords, five favoriteconcerts and five most important things in life?
-1.Cromags "the age of quarrel" 2. Motorhead "1916" 3. Bad Religion "Suffer" 4. Bad Brains 5. Slayer "Reign in blood"
Concerts 1991 Ramones Zagreb 1994 Slayer/Machine Head Ljubljana 1994 Napalm Death Zagreb 1996 Sick of it All Zagreb 2002 Motorhead Pula
1. 1991 starting DBN 2. 1996 DBN first album 3. 1999 army life 4. 2004 Tour with Madball / Sick of it all 5. 2012 20 years anniversary tour and release on Strength records
Is it boring with interviews? Which is the most stupid question you ever have got??
-No I'm not bored with interviews cos like to communicate with anyone. Most stupid question was how do you choose what to dress on stage?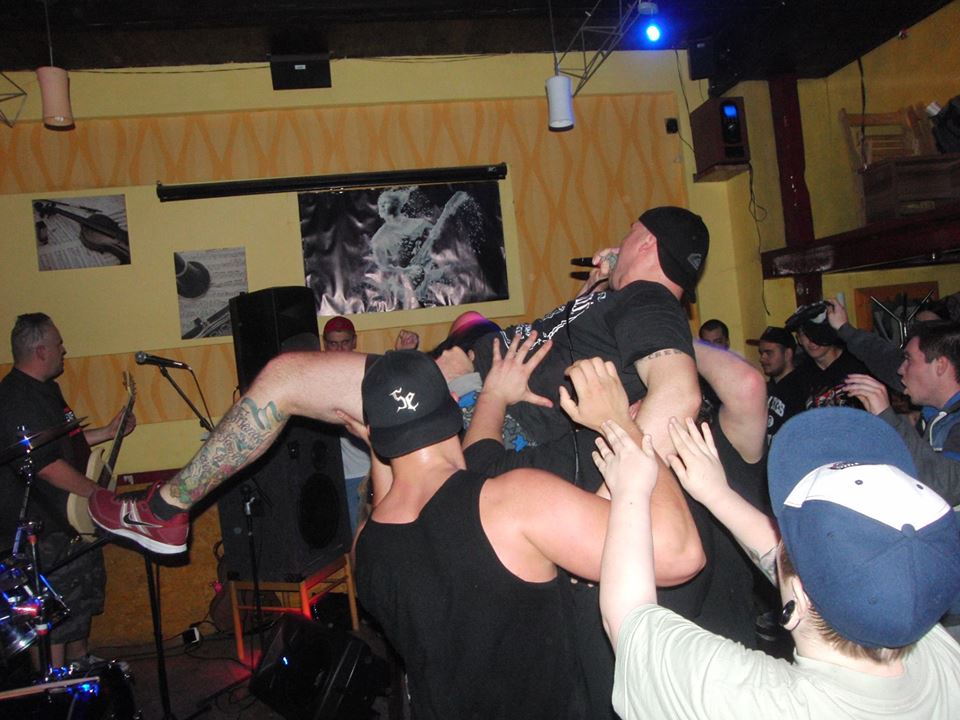 Tell me a little about Strength records? You have been on many different labels, why? -Strength records is now our home. In the past we were looking for better deal with better distribution but now in the era of online communication and music industry survival it is almost a miracle to have a label. Onno Cromag (R.i.p) was my friend and he helped us from the beginning, without him will be no DBN as you know today.
Futureplans for the band?
-We are in the phase of writing the songs for a new album and pre recordings will take place next month. In April we will record a new album with And Classen our producer and hopefully it will be in stores till Christmas next year. Tour will follow the 25th anniversary release.
For yourself?
-To help people and to learn every day.
Wisdomword?
-Wisdom words are written like the ink on my skin and only good book can tell that I have sinned, but must admit my life is different than you see fit.
Something to add?
-It was my pleasure, please check out our Facebook page and our albums. See ya in the pit hard core lives !