" Hej där, Seraina svarar "skriver hon till mig och här är en intervju med den schweiziska progressiva gruppen Dead Venus. En riktigt bra och riktigt intressant grupp. Denna intervju gjordes i april 2020.
Berätta historien om gruppen?
-Jag bildade Dead Venus i början av 2015. Först var jag på väg som soloartist med piano och akustisk gitarr. Men sedan bestämde jag mig för att jag skulle behöva ett team för att utveckla mina idéer. Dead Venus skulle aldrig vara en "Singer-Songwriter-grej" så jag började leta efter rätt personer att spela min musik med. Mike Malloth (trummor) svarade på mitt samtal och rekommenderade bassisten Andre Gaertner för att slutföra trion. Jag spelar fortfarande keyboards eller gitarrer förutom sjungandet förstås :-) Den 6 mars 2019 släppte Dead Venus sin första självtitlade EP som var tillgänglig via bandets hemsida och Facebook-sidor. Den innehöll tre låtar och var ett exempel på vårt första fullständiga album "Bird of Paradise" som släpptes den 13 september 2019. Albumet släpptes digitalt på alla vanliga streamingwebbplatser som Spotify och Apple Music och även över hela världen på CD och dubbel- vinyl.
Berätta lite om varje medlem i gruppen just nu, ålder, familj, arbete, intressen och något dåligt om alla? Tidigare band? Andra band på sidan?
-André (Bas): Först av allt; han är en av de bästa basspelarna jag känner och en mycket snäll själ. Han är den äldsta medlemmen i bandet och det är allt jag säger om hans ålder hahaha ;-) Han är gift, har en väldigt söt liten hund som heter Juki och älskar husdjur i allmänhet. Han är bas- och gitarrlärare och en välbokad sessionmusiker. Tidigare band: Mad Manoush, Stonee and the Fields, Point Nemo, Apple Juice, The Sundowner och mer. Något dåligt med honom: Du hör honom komma och du vet när han är där!
Mike (trummor): Han är ren energi! André och jag kallar honom kärleksfullt "Frank" -kragödlan från "Bernhard & Bianca-The Rescuers Down Under". Vilket redan är det dåliga med honom kan man säga. Förutom att han är en otroligt bra trummis och sann vän! Han har en flickvän och älskar att åka på sina motorcyklar. Han är också trummis i ett 70-tals rockband och spelar för några andra projekt och band, men främst små schweiziska och inte så välkända internationellt.
Seraina (Sång, piano, gitarrer): Hon är en mycket bra bandledare och vet vad hon vill berätta för publiken. Hon har ett gott sinne för humor, gillar sport och sin motorcykel. Hon har en pojkvän och älskar sin stora familj med 5 syskon och alla deras barn. Tidigare band: Burning Witches & Rizon
Hon är också sångare för ett Coverband som heter "Hit Grinder" och det progressiva rockbandet "Surrilium" och en välkommen gästmusiker i olika rock- och metalband. Något dåligt med henne: Hon är inte nödvändigtvis i tid.
Jag kan höra mycket olika influenser men det är verkligen svårt att säga några speciella influens ni har, det är en komplimang... Favoriter från det förflutna?
-Tack! Ja, det finns många influenser, men det viktiga för oss är att vara äkta så vi försöker alltid skapa vårt eget ljud. Det är därför vi använder termen "progressiv-rock" för vår musik. Du kan inte exakt beskriva vad "progressive-rock" är - det är bara musik utan genrespecifika gränser och det är vad vi gillar. Band som Opeth, Pain of Salvation, Rush, Weather Report, Supertramp, Manfred Mann's Earth Band, Screaming Headless Torsos, Living Color, Pink Floyd, Dave Matthews Band och många fler ...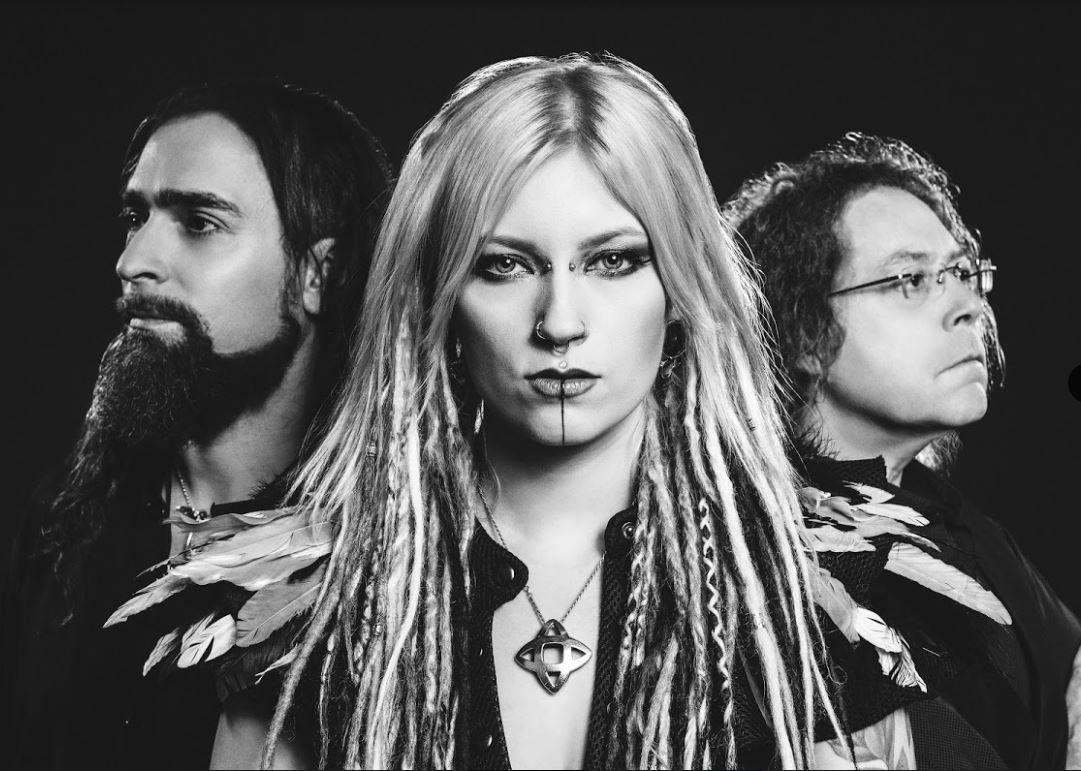 Dead Venus är ni nöjda med namnet? Hur kom det upp? Ni var inte rädda att något annat band skulle heta så här?
-Jag tänkte på hur kvinnor pressas till ett ideal av samhället. Hur ska en kvinna se ut? Vad är perfektion? Venus of Botticelli visar en kvinna med kurvor och muskler. Men viktigare än att hon utstrålar värme och lugn, hon verkar nöjd och är i fred med sig själv och sin miljö. Med "Dead Venus" vill jag faktiskt säga att dagens bild av en kvinna dödar denna Venus och samtidigt bör den symbolisera en slags uppståndelse. Venus kommer tillbaka från de döda. Sedan ljudet och texterna Dead Venus har är ofta mörka, "Dead" passar naturligtvis bra. För att svara på din fråga; ja jag är nöjd med namnet! Lyckligtvis finns det inget annat band som heter "Dead Venus" och jag är verkligen glad över det!
Vilket är det bästa bandnamnet du vet?
-Mike säger "Hellevator" !! Det finns ingen band med det namnet men det borde finnas hahaha
Vad är det bästa med att spela live?
-Samverkan med publiken.
Och var är bäst att spela?
-Vi kan inte säga det. Det handlar mer om människorna och stämningen. Det kan vara överallt och också bara med en mycket liten publik. Och det värsta stället? Covid-19-Hall!
Hur är det att spela den här typen av musik i Schweiz just nu? Vilka typer av band har ni konserter tillsammans med?
-Vår musik täcker ett brett sortiment av stilar så det går bra tillsammans med band med olika musikstilar. Till exempel har vi spelat med Singer-Songwriters likaväl som med Melodic-Thrash-Metal band.
Hur skulle du beskriva er musik i tre ord?
-Färgrik, djup och experimentell.
Vad betyder punk för dig, är det bara ett ord eller är det en livsstil? Jag vet att ni inte spelar punk men jag kommer från rörelsen och undrar hur ni ser på punk?
-Punk är inte bara musik du spelar, punk är en attityd och en övertygelse. Punk behöver musik för att sprida texterna. Så det är en livsstil utan tvekan.
Vilken låt/album eller grupp var det som tog dig in i musik och att du började spela själv?
-Jag tänker på Björk. Jag lyssnade ofta på henne när jag var tonåring. Jag hörde att hon gör det mesta av låtskrivning och producerar själv och beslutade att försöka göra något liknande men med naturliga instrument istället för att programmera.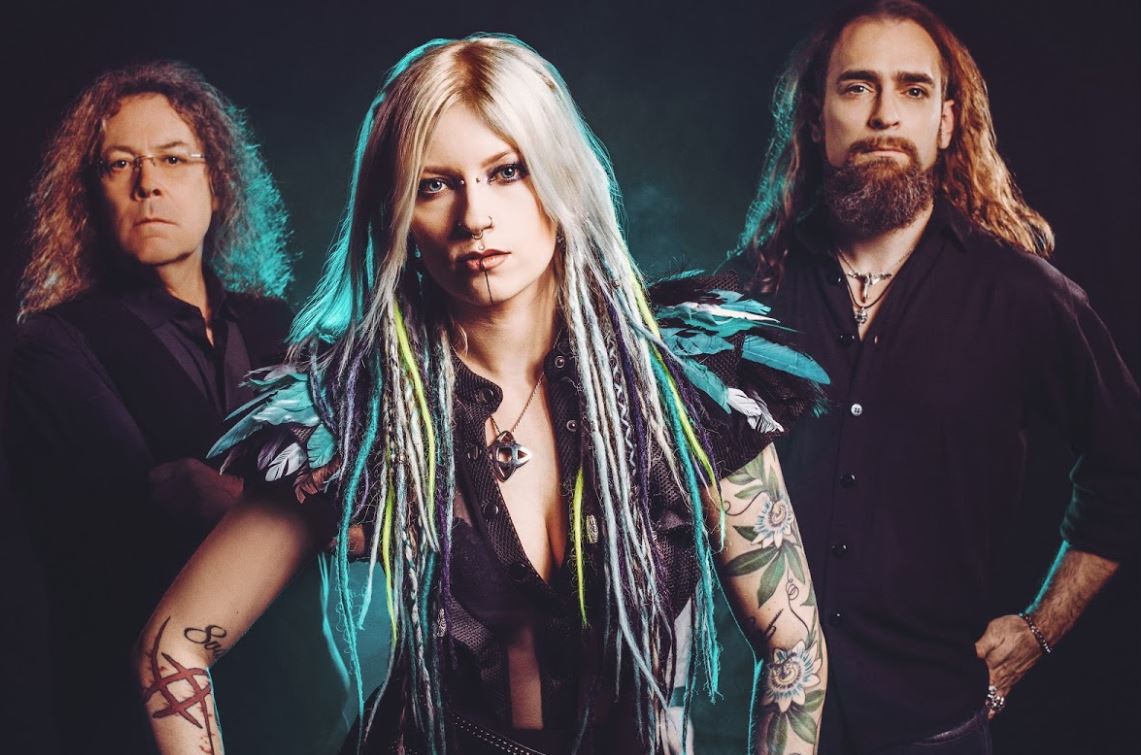 Vad ska en ung kille göra idag för att chockera sina föräldrar som vi gjorde när vi var små? De har redan sett allt ;-)?
-Han kan säga att han vill bli musiker och att han bara hittade ett prog-band att åka på turné med ;-)
Hur är det att bo i Schweiz just nu? Politiskt? Fascister? Coronavirus?
-Vi är faktiskt glada över att bo i Schweiz. Den nuvarande globala situationen är bara galen men här kan vi fortfarande gå ut och ta en promenad utan problem. Jag hör olika historier från andra länder så vi är tacksamma för att bo här.
Finns det några bra band från Schweiz just nu? Är den alternativa musikscenen stor? Hur är det i din hemstad?
- Vi har faktiskt många fantastiska band också i den underjordiska och alternativa musikscenen.
Vad vet du om Sverige? Har ni varit här någon gång? Har ni också fått frågan om du kommer från Schweiz eller Sverige?
-Ja vi känner till det problemet också ;-) vissa människor blandar ihop Sverige, Schweiz eller till och med Swaziland haha. Jag har aldrig varit i Sverige men jag har hört att det är väldigt trevligt där och jag känner ett gäng fantastiska musiker som kommer från Sverige!
Har du hört några bra band från Sverige?
-Opeth, Pain of Salvation, Roxette, och för många fler för att namnge dem alla här!
Era texter, vem gör dem och vad påverkar er? Aldrig på ert eget språk? Spelar ni några covers?
-Vi spelar inte covers. Jag skriver texterna på engelska eftersom det passar musiken. Jag skriver tyska texter också men för annan slags musik.
Finns det något ämne som du aldrig kommer att skriva något om?
-Politik och religiös tro. Jag tycker att det här är väldigt svåra ämnen och alla bör bestämma själv och utan att påverkas av någon. Och med musik och konst kan du ha mycket inflytande på andra. Det finns en låt på vår skiva som kan få det att verka som om det handlar om religion. "Dear God." Det verkar som om jag pratar med Gud och förolämpar honom. Därmed pratar jag med människor som utnyttjar andras tro för att berika sig själva. Så det är mer en sorts social kritik i ett filosofiskt sammanhang.
Tror du att musik (texter och så vidare) kan förändra någons liv, jag menar människor som lyssnar på musik? Har du några exempel på det?
-Ja jag tror det! Musik är kommunikation och du vet aldrig hur andra tolkar din musik och texter med tanke på att jag alltid är försiktig med vad jag skriver.
Din favoritomskivolmslag alla tider? Vem gör era omslag?
-Det bästa omslaget för ett album är enligt min mening Opeth's Sorceress. Jag älskar det! Det var också en påverkan för "Bird of Paradise" -omslaget som skapades av Julian Bauer ( http://julianbauer.com ) skapat på en fotografering gjord av Thierry Schmidli (fotocommunity.de/fotograf/thierry-schmidli/) och baserad på min idé.
Och har ni några bra skivbutiker i din hemstad?
-Ja, vi har! rille.ch, outsider-shop.ch och oldtownrecordstore.ch
Är det viktigt att få ut fysiska skivor? Varför eller varför inte? Vinyl, CD, kassett, vad föredrar du om du skulle kunna välja vad som helst? Har ni gjort något mer än Bird of Paradise och hur kan jag få tag i dem om det är så?
-Bird of Paradise är faktiskt den enda skivan av Dead Venus än. Den finns på CD och Vinyl. Jag älskar Vinyl speciellt för musik som har en vintage-touch och inte är överproducerad som mycket musik är idag.
Berätta för en rolig sak som har hänt under er karriär och under någon spelning?
-När spelade jag i ett band där bassisten var tvungen att kissa innan extranumret hahaha
Hur ser er publik ut? Vilka människor saknar ni på era konserter? Vilket är det största bandet ni någonsin har spelat tillsammans med?
-En mycket stor variation av typer. Från gammal till ung, från metallhuvud till jazzfreak ...
Vänligen ranka dina fem favoritskivor, just nu? Fem bästa konserterna och fem viktigaste sakerna i livet?
1.Ghost Reveries -Opeth2.In the passing light of day -Pain of Salvation3.Winter -Oceans of Slumber4.Nostradamus -Judas Priest5.Striped -Christina Aguilera
Fem favorikonserter ...1.Pain of Salvation på Z7 -Pratteln CH2.Rock the Ring Festival 2015 -CH3. Inglorious på Dynamo ZH -CH4. Wheel på Koplex 457 -Club -CH5.Zucchero på Hallenstadion ZH –CH
Fem viktigaste sakerna i livet? 1.Musik 2.Familj 3.Kärlek 4.Motorcykel 5.Frihet
Först, senasteoch dyraste skivan som du någonsin har köpt? Skivan du skäms mest för i din samling?
-Först: Kassett från Eros Ramazotti Senaste Kongregationen -Lepros Dyrast: Sorceressl -Opeth-Vinyl. Skäms inte för några av mina skivor. Inte ens av de gamla CD-skivorna från Britney Spears. Allt är en del av mitt liv och min existens som musiker.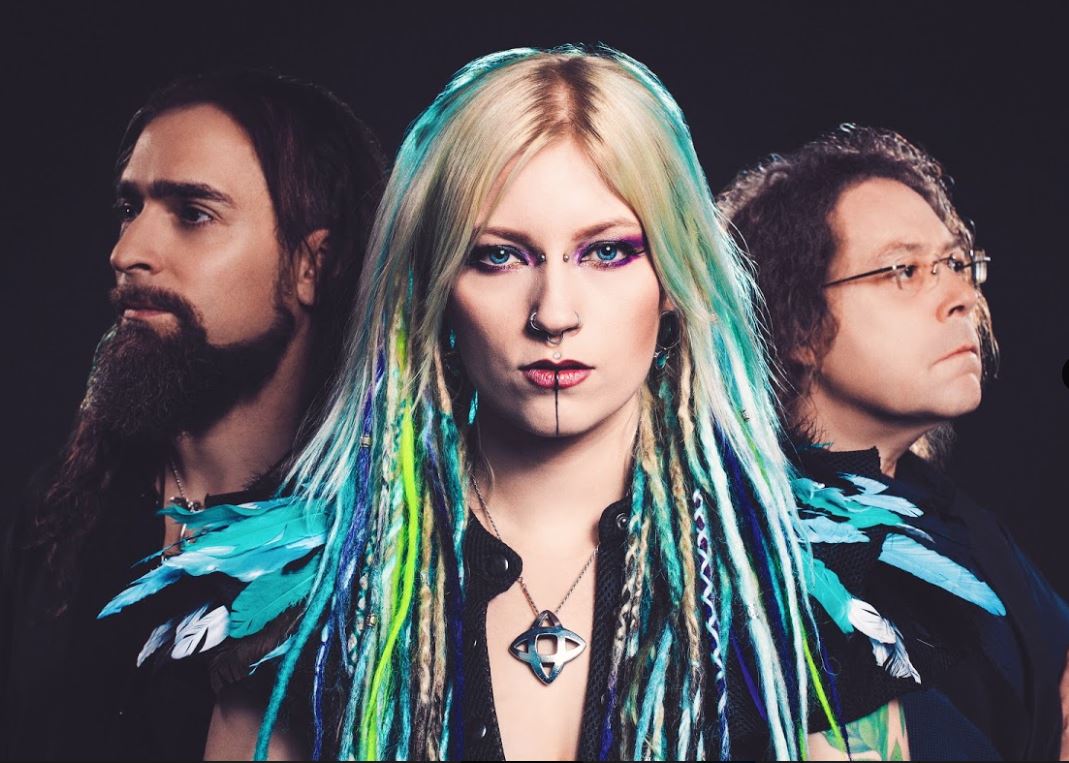 Är det tråkigt med intervjuer? Är det mycket intervjuer?
-Jag älskar i allmänhet att göra intervjuer och för det mesta är det riktigt intressant att se vad intervjuarna vill veta.
Bryr ni er om recensioner? Vilket är det märkligaste ni någonsin har fått, med det här bandet eller något annat band ni har varit i?
- Naturligtvis bryr vi oss om dem och vi tycker att det är viktigt att ha bra recensioner. Det fanns några konstiga recensioner och det var svårt att förstå om de var positiva eller inte. Men de flesta gånger får vi väldigt cool feedback på vårt album.
Vilka band jämför folk er med, är det tråkigt att folk jämför er med andra band eller är det förståeligt?
-Jag förstår helt att människor vill jämföra konstnärer med varandra. Det är intressant hur folk hör din musik och ibland är det roligt att de hör inverkan av artister som du knappt känner till. Ibland kan du hålla med i jämförelsen, ibland inte. Till exempel Tori Amos. Jag kände inte till henne väldigt väl förut men jag kan helt hålla med människor som jämför vår musik med hennes.
Om du kunde välja fem band från förr och nutida band och både döda och levande band att ha en konsert tillsammans med ert band. Vilka fem hade du valt?
-Opeth, Pain of Salvation, Steven Wilson, Sting, Muse
Är musik ett bra sätt att få frustration och bli en trevligare person utanför musiken? Har du några bra exempel på det?
-Ja!
Vilken är den konstigaste frågan ni någonsin har fått i en intervju?
- "Hur är det att vara en kvinna i en mansdominerad musikvärld?"
Vilken är frågan du vill ha men du aldrig får. Fråga den och svara på den?
-Vad är din favoritdrink - Öl
Framtidsplaner för bandet?
-Världsdominans !! muahaha- Nej allvarligt: Vi skulle vilja spela många bra konserter och sprida vår musik över hela världen.
För dig själv?
-Nu allvarligt: Världsherradöme
Visdomsord?
-Försök skapa något bra varje dag, särskilt i tider som dessa. Du bör också hålla ditt sinne friskt och inte bara din kropp ;-)
Något att tillägga?
-Besök vår webbplats ( www.deadvenus.com ) och kolla in vårt nuvarande album "Bird of Paradise" on Spotify! https://artists.spotify.com/c/artist/5Wfoqq1hergaFHXW3114pq/profile/overview Tack för din support!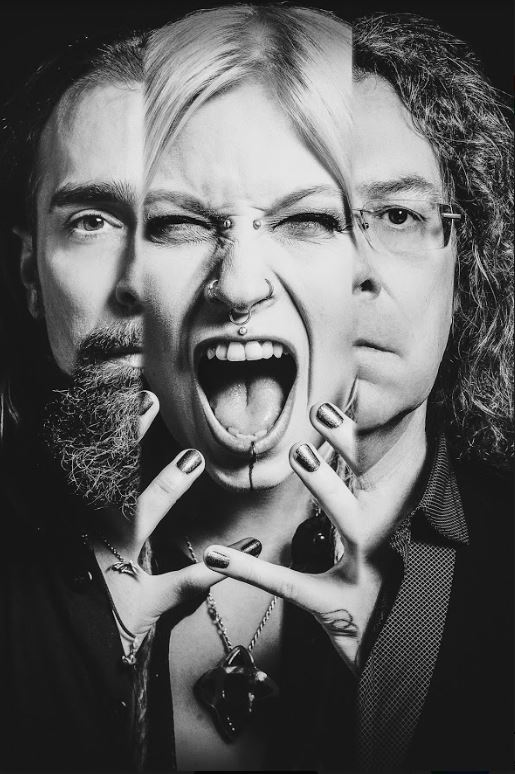 "Hi there, Seraina is typing" she writes to me and here´s an interview with the Swiss progressive group Dead Venus. A really good and really intersting group. This interview was done in april 2020.
Please tell me a little bit history of the group?
-I formed Dead Venus in early 2015. First I was on the road as a solo artist with Piano and Acoustic Guitar. But then I decided that I need a team to develop my ideas. Dead Venus was never supposed to be a "Singer-Songwriter-Thing" so I started looking for the right people to play my music with.Mike Malloth (drums) answered my call and recommended bassist Andre Gaertner to complete the trio. I still play the keyboards or guitars besides the singing of course :-)On March 6th 2019, Dead Venus released their first self-titled EP which was available through the band's Home-and Facebook-pages. It contained three songs and was a sample of our first full album "Bird of Paradise" released on September 13th 2019. The album was released digitally on all of the common streaming sites such as Spotify and Apple Music and also worldwide on CD and double-vinyl.
Please tell me a little about every member in the group right now, age, family, work, interests and something bad about everyone? Earlier bands? Other bands on the side?
-André (Bass):First of all; he is one of the best bass players I know and a very kind soul. He is the oldest member of the band and that's all I'll say about his age hahaha ;-) He is married, has a very cute little dog called Juki and loves pets in general. He is a bass-and guitar-teacher and a well booked session musician.Earlier bands: Mad Manoush, Stonee and the Fields, Point Nemo, Apple Juice, The Sundowner and more. Something bad about him: You hear him coming and you know when he's there!
Mike (Drums): He is pure energy! André and I call him lovingly "Frank" -the collar lizard from "Bernhard & Bianca -The Rescuers Down Under". Which already is the bad thing about him one could say.Besides that he is an incredibly good drummer and true friend! He has a girlfriend and loves to ride his motorbikes. He is also drummer of a 70s rock cover band and plays for some other projects and bands, but mainly small swiss and not well known internationally.
Seraina (Vocals, Pianos, Guitars):She's a very good bandleader and knows what she wants to tell the audience. She's got a good sense of humor, likes sports and her motorbike. She has a boyfriend and loves her big family with 5 siblings and all their kids. Earlier bands: Burning Witches & Rizon
She's also singer for a Coverband called "Hit Grinder" and the progressive rock band "Surrilium" and a welcome guest musician in various rock and metal bands.Something bad about her: She's not necessarily on time.
I can hear much different influences but it ́s really hard to say any special influences you have, that's a compliment? Favorites from the past?
-Thank you! Yes, there are many influences but the important thing for us is to be authentic so we always try to create our very own sound. That's why we use the terme "progressive-rock" for our music. You can't exactly describe what "progressive-rock" is -it's just music without any genre specific limits and that's what we like. Bands like Opeth, Pain of Salvation, Rush, Weather Report, Supertramp, Manfred Mann's Earth Band, Screaming Headless Torsos, Living Color, Pink Floyd, Dave Matthews Band and many more...
Dead Venus are you satisfied with the name? How did it came up? You weren't afraid that some other band would be named like this?
-I thought about how women are pressed into an ideal by society. How should a woman look? What is perfection? The Venus of Botticelli shows a woman with curves and muscles. But more important than that she radiates warmth and calmness, she seems satisfied and is at peace with herself and her environment. With "Dead Venus" I actually want to say that today's image of a woman kills this Venus and at the same time it should symbolize a kind of resurrection. The Venus comes back from the dead.Since the sound and the lyrics Dead Venus are often dark, the "Dead" fitted in well, of course. To answer your question; yes I am satisfied with the name! Luckily there is no other band called "Dead Venus" and I am really happy about that!
Which is the best band name you know?
-Mike says "Hellevator"!! There is no band jet but it should be hahaha
What ́s the best thing with playing live?
-The interaction with the crowd.
And where is best to play?
-We can't tell. It's more about the people and the atmosphere. That can be everywhere and also just with a very small audience .And the worst place? Covid-19-Hall!
How is to play this sort of music in Switzerland right now? Which types of bands do you have concerts together with?
-Our music covers a wide range so it goes well together with bands of different music styles. For example we've played with Singer-Songwriters as well as with Melodic-Thrash-Metal bands.
How would you describe your music in three words?
-Colorful, deep and experimental..
What does punk mean to you, is it only a word or is it a lifestyle? I know you don ́t play punk but I ́m from the movement and wonder how you see on punk?
-Punk is not just music you play, punk is an attitude and a conviction. Punk needs music to spread the lyrics. So it's a lifestyle without question.
Which song/album or group was it who took you into music and started to play yourself?
-I'm thinking about Björk. I was listening to her often when I was a teenager. I heard that she's doing most of the songwriting and producing by herself and decided to try doing something like that but with natural instruments instead of programming.
What shall a young guy do today to shock their parents as the way we did when we were young? They have already seen everything ;-)?
-He could say that he wants to become a musician and that he just found a prog-band to go on tour with ;-)
How is it to live in Switzerland right now? Politically? Fascists? Coronavirus?
-We are actually glad to live in Switzerland. The current worldwide situation is just crazy but here we still can go outside to take a walk without any problems. I heard different stories from other countries so we are grateful to live here.
Is there any good bands from Switzerland right now? Is the alternative music scene big? How is it in your hometown?
-Actually we have many great bands also in the underground and alternative music scene.
What do you know about Sweden? Have you been here sometime? Have you also been asking if you ́re coming from Switzerland or Sweden?
-Yes we know that problem too ;-) some people mix up Sweden, Switzerland or even Swaziland haha. I've never been to Sweden but I heard it's very nice there and I know a bunch of great musicians coming from Sweden!
Have you heard any good bands from Sweden?
-Opeth, Pain of Salvation, Roxette, and too many more to name them all here!
Your lyrics, who does them and what influences you? Never in your own language? Do you play any covers?
-We don't play covers. I write the lyrics in english because it fits the music. I also write german lyrics but for different kinds of music.
Is there any subject that you never will write anything about?
-Politics and religious faith. I think these are very difficult topics and everyone should decide for themselves and without being swayed by someone. And with music and art you can have a lot of influence on others.There is one song on our record that could make it seem like it is about religion. "Dear God." It seems like I'm talking to God and I'm insulting him. Thereby I'm speaking to people who take advantage of other people's faith to enrich themselves. So it's more of a social criticism in a philosophical context.
Do you think that music(lyrics and so on) can change anyones life, I mean people who listens to music? Do you have any examples on that?
-Yes I think so! Music is communication and you never know how others interpret your music and lyrics considering that I am always careful withwhat I'm writing.
Your favorite recordcover alltime? Who does your recordcovers?
-The Best Cover artwork for an album is Opeth's Sorceress in my opinion. I love it! It was also one of the influences for the "Bird of Paradise" Cover which was createdby Julian Bauer ( http://julianbauer.com ) created upon a photography made by Thierry Schmidli (fotocommunity.de/fotograf/thierry-schmidli/) based on my idea.
And do you have any good recordstores in your hometown?
-Yes we have! rille.ch, the outsider-shop.ch and oldtownrecordstore.ch
Is it important to get out physical records of your stuff? Why or why not? Vinyl, CD, cassette, what do you prefer if you could choose whatever ? Have you done anything more than Bird of Paradise and how can I get them if that ́s so?
-Bird of Paradise is actually the only record of Dead Venus yet. It's available on CD an Vinyl. I love Vinyl especially for music that has a vintage-touch and is not overproduced like a lot of nowadays music.
Please tell me a funny thing which have happened during your career and under some gig?
-Once I played in a band where the bassist had to go pee before the encore hahaha
How does your audience look like? Which people do you miss on your concerts? Which is the biggest band you ever have played together with?
-A very big variety of types. From old to young, from metal head to jazz freaks...
Please rank your five favorite records, right now? Five best concerts and five most important things in life?
1.Ghost Reveries -Opeth2.In the passing light of day -Pain of Salvation3.Winter -Oceans of Slumber4.Nostradamus -Judas Priest5.Striped -Christina Aguilera
Five favorite concerts ...1.Pain of Salvation at Z7 -Pratteln CH2.Rock the Ring Festival 2015 -CH3. Inglorious at Dynamo ZH -CH4. Wheel at Koplex 457 -Club -CH5.Zucchero at Hallenstadion ZH –CH
Five most important things in life? 1.Music 2.Family 3.Love 4.Motorbike 5.Freedom
First, last andmost expensive record ever bought? The record you are most ashamed of in your collection?
-First: Cassette from Eros RamazottiLast: The Congregation -Leprousmost expensive: Sorceress -Opeth -Vinyl am not ashamed of any of my records. Not even of the old CDs from Britney Spears. That all is part of my life and and my existence as a musician.
Is it boring with interviews? Is it much interviews?
-I generally love to do interviews and most of the time it's really interesting what the interviewers want to know.
Do you care about reviews? Which is the most peculiar you ever had, with this band or any other band you have been to?
-Of course we care about them and we think it's important to have good reviews. There were a few weird reviews and it was hard to tell whether they were positive or not. But most of the times we get very cool feedbacks for our album.
Which bands do people compare you to, is it boring that people compare you to other bands or is it understandable?
-I totally understand that people want to compare artists with each other. It's interesting how people hear your music and sometimes it's funny that they hear influences of artists you barely know. Sometimes you can agree with the comparison, sometimes not. For example Tori Amos. I didn't know her very well before but I can totally agree with people comparing our music with hers.
If you could choose five bands from the past and the history and nowadays and both dead and living bands to have a concert together with your band. Which five have you been chosen?
-Opeth, Pain of Salvation, Steven Wilson, Sting, Muse
Is music a good way to get out frustration and become a nicer person outside the music? Have you any good examples on that?
-Yes!
Which is the most odd question you ever have got in an interview?
-"How is it to be a woman in a man dominated music scene?"
Which is the question you want to have but you never get. Please ask it and answer it?
-What's your favourite drink –Beer
Futureplans for the band?
-World domination!! muahaha -no seriously: We'd like to play many great concerts and spread our music worldwide.
For yourself?
-Now seriously: World domination!!
Wisdomword?
-Try to create something good every day, especially in times like these. You should also keep your mind healthy and not only your body ;-)
Something to add?
-Please visit ourwebsite ( www.deadvenus.com ) and check out our current album "Bird of Paradise" on Spotify! https://artists.spotify.com/c/artist/5Wfoqq1hergaFHXW3114pq/profile/overview Thanks for your support!