"Hi there, Seraina is typing" she writes to me and here´s an interview with the Swiss progressive group Dead Venus. A really good and really intersting group. This interview was done in april 2020.
Please tell me a little bit history of the group?
-I formed Dead Venus in early 2015. First I was on the road as a solo artist with Piano and Acoustic Guitar. But then I decided that I need a team to develop my ideas. Dead Venus was never supposed to be a "Singer-Songwriter-Thing" so I started looking for the right people to play my music with.Mike Malloth (drums) answered my call and recommended bassist Andre Gaertner to complete the trio. I still play the keyboards or guitars besides the singing of course :-)On March 6th 2019, Dead Venus released their first self-titled EP which was available through the band's Home-and Facebook-pages. It contained three songs and was a sample of our first full album "Bird of Paradise" released on September 13th 2019. The album was released digitally on all of the common streaming sites such as Spotify and Apple Music and also worldwide on CD and double-vinyl.
Please tell me a little about every member in the group right now, age, family, work, interests and something bad about everyone? Earlier bands? Other bands on the side?
-André (Bass):First of all; he is one of the best bass players I know and a very kind soul. He is the oldest member of the band and that's all I'll say about his age hahaha ;-) He is married, has a very cute little dog called Juki and loves pets in general. He is a bass-and guitar-teacher and a well booked session musician.Earlier bands: Mad Manoush, Stonee and the Fields, Point Nemo, Apple Juice, The Sundowner and more. Something bad about him: You hear him coming and you know when he's there!
Mike (Drums): He is pure energy! André and I call him lovingly "Frank" -the collar lizard from "Bernhard & Bianca -The Rescuers Down Under". Which already is the bad thing about him one could say.Besides that he is an incredibly good drummer and true friend! He has a girlfriend and loves to ride his motorbikes. He is also drummer of a 70s rock cover band and plays for some other projects and bands, but mainly small swiss and not well known internationally.
Seraina (Vocals, Pianos, Guitars):She's a very good bandleader and knows what she wants to tell the audience. She's got a good sense of humor, likes sports and her motorbike. She has a boyfriend and loves her big family with 5 siblings and all their kids. Earlier bands: Burning Witches & Rizon
She's also singer for a Coverband called "Hit Grinder" and the progressive rock band "Surrilium" and a welcome guest musician in various rock and metal bands.Something bad about her: She's not necessarily on time.
I can hear much different influences but it ́s really hard to say any special influences you have, that's a compliment? Favorites from the past?
-Thank you! Yes, there are many influences but the important thing for us is to be authentic so we always try to create our very own sound. That's why we use the terme "progressive-rock" for our music. You can't exactly describe what "progressive-rock" is -it's just music without any genre specific limits and that's what we like. Bands like Opeth, Pain of Salvation, Rush, Weather Report, Supertramp, Manfred Mann's Earth Band, Screaming Headless Torsos, Living Color, Pink Floyd, Dave Matthews Band and many more...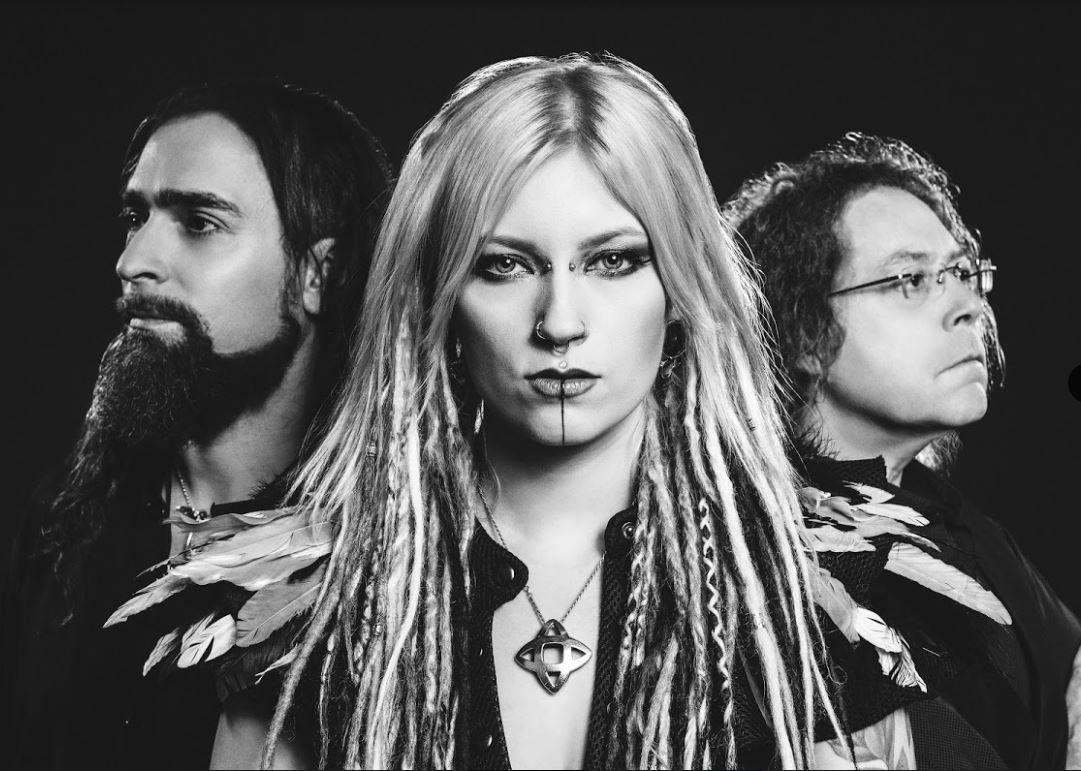 Dead Venus are you satisfied with the name? How did it came up? You weren't afraid that some other band would be named like this?
-I thought about how women are pressed into an ideal by society. How should a woman look? What is perfection? The Venus of Botticelli shows a woman with curves and muscles. But more important than that she radiates warmth and calmness, she seems satisfied and is at peace with herself and her environment. With "Dead Venus" I actually want to say that today's image of a woman kills this Venus and at the same time it should symbolize a kind of resurrection. The Venus comes back from the dead.Since the sound and the lyrics Dead Venus are often dark, the "Dead" fitted in well, of course. To answer your question; yes I am satisfied with the name! Luckily there is no other band called "Dead Venus" and I am really happy about that!
Which is the best band name you know?
-Mike says "Hellevator"!! There is no band jet but it should be hahaha
What ́s the best thing with playing live?
-The interaction with the crowd.
And where is best to play?
-We can't tell. It's more about the people and the atmosphere. That can be everywhere and also just with a very small audience .And the worst place? Covid-19-Hall!
How is to play this sort of music in Switzerland right now? Which types of bands do you have concerts together with?
-Our music covers a wide range so it goes well together with bands of different music styles. For example we've played with Singer-Songwriters as well as with Melodic-Thrash-Metal bands.
How would you describe your music in three words?
-Colorful, deep and experimental..
What does punk mean to you, is it only a word or is it a lifestyle? I know you don ́t play punk but I ́m from the movement and wonder how you see on punk?
-Punk is not just music you play, punk is an attitude and a conviction. Punk needs music to spread the lyrics. So it's a lifestyle without question.
Which song/album or group was it who took you into music and started to play yourself?
-I'm thinking about Björk. I was listening to her often when I was a teenager. I heard that she's doing most of the songwriting and producing by herself and decided to try doing something like that but with natural instruments instead of programming.
What shall a young guy do today to shock their parents as the way we did when we were young? They have already seen everything ;-)?
-He could say that he wants to become a musician and that he just found a prog-band to go on tour with ;-)
How is it to live in Switzerland right now? Politically? Fascists? Coronavirus?
-We are actually glad to live in Switzerland. The current worldwide situation is just crazy but here we still can go outside to take a walk without any problems. I heard different stories from other countries so we are grateful to live here.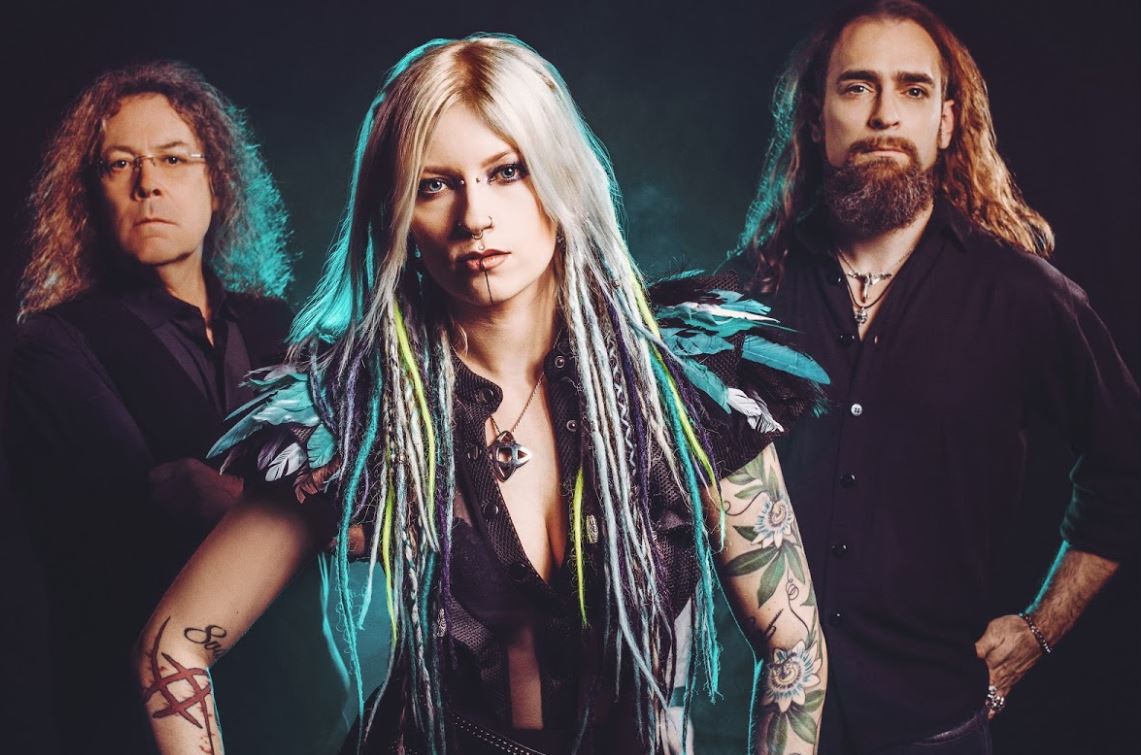 Is there any good bands from Switzerland right now? Is the alternative music scene big? How is it in your hometown?
-Actually we have many great bands also in the underground and alternative music scene.
What do you know about Sweden? Have you been here sometime? Have you also been asking if you ́re coming from Switzerland or Sweden?
-Yes we know that problem too ;-) some people mix up Sweden, Switzerland or even Swaziland haha. I've never been to Sweden but I heard it's very nice there and I know a bunch of great musicians coming from Sweden!
Have you heard any good bands from Sweden?
-Opeth, Pain of Salvation, Roxette, and too many more to name them all here!
Your lyrics, who does them and what influences you? Never in your own language? Do you play any covers?
-We don't play covers. I write the lyrics in english because it fits the music. I also write german lyrics but for different kinds of music.
Is there any subject that you never will write anything about?
-Politics and religious faith. I think these are very difficult topics and everyone should decide for themselves and without being swayed by someone. And with music and art you can have a lot of influence on others.There is one song on our record that could make it seem like it is about religion. "Dear God." It seems like I'm talking to God and I'm insulting him. Thereby I'm speaking to people who take advantage of other people's faith to enrich themselves. So it's more of a social criticism in a philosophical context.
Do you think that music(lyrics and so on) can change anyones life, I mean people who listens to music? Do you have any examples on that?
-Yes I think so! Music is communication and you never know how others interpret your music and lyrics considering that I am always careful withwhat I'm writing.
Your favorite recordcover alltime? Who does your recordcovers?
-The Best Cover artwork for an album is Opeth's Sorceress in my opinion. I love it! It was also one of the influences for the "Bird of Paradise" Cover which was createdby Julian Bauer ( http://julianbauer.com ) created upon a photography made by Thierry Schmidli (fotocommunity.de/fotograf/thierry-schmidli/) based on my idea.
And do you have any good recordstores in your hometown?
-Yes we have! rille.ch, the outsider-shop.ch and oldtownrecordstore.ch
Is it important to get out physical records of your stuff? Why or why not? Vinyl, CD, cassette, what do you prefer if you could choose whatever ? Have you done anything more than Bird of Paradise and how can I get them if that ́s so?
-Bird of Paradise is actually the only record of Dead Venus yet. It's available on CD an Vinyl. I love Vinyl especially for music that has a vintage-touch and is not overproduced like a lot of nowadays music.
Please tell me a funny thing which have happened during your career and under some gig?
-Once I played in a band where the bassist had to go pee before the encore hahaha
How does your audience look like? Which people do you miss on your concerts? Which is the biggest band you ever have played together with?
-A very big variety of types. From old to young, from metal head to jazz freaks...
Please rank your five favorite records, right now? Five best concerts and five most important things in life?
1.Ghost Reveries -Opeth2.In the passing light of day -Pain of Salvation3.Winter -Oceans of Slumber4.Nostradamus -Judas Priest5.Striped -Christina Aguilera
Five favorite concerts ...1.Pain of Salvation at Z7 -Pratteln CH2.Rock the Ring Festival 2015 -CH3. Inglorious at Dynamo ZH -CH4. Wheel at Koplex 457 -Club -CH5.Zucchero at Hallenstadion ZH –CH
Five most important things in life? 1.Music 2.Family 3.Love 4.Motorbike 5.Freedom
First, last andmost expensive record ever bought? The record you are most ashamed of in your collection?
-First: Cassette from Eros RamazottiLast: The Congregation -Leprousmost expensive: Sorceress -Opeth -Vinyl am not ashamed of any of my records. Not even of the old CDs from Britney Spears. That all is part of my life and and my existence as a musician.
Is it boring with interviews? Is it much interviews?
-I generally love to do interviews and most of the time it's really interesting what the interviewers want to know.
Do you care about reviews? Which is the most peculiar you ever had, with this band or any other band you have been to?
-Of course we care about them and we think it's important to have good reviews. There were a few weird reviews and it was hard to tell whether they were positive or not. But most of the times we get very cool feedbacks for our album.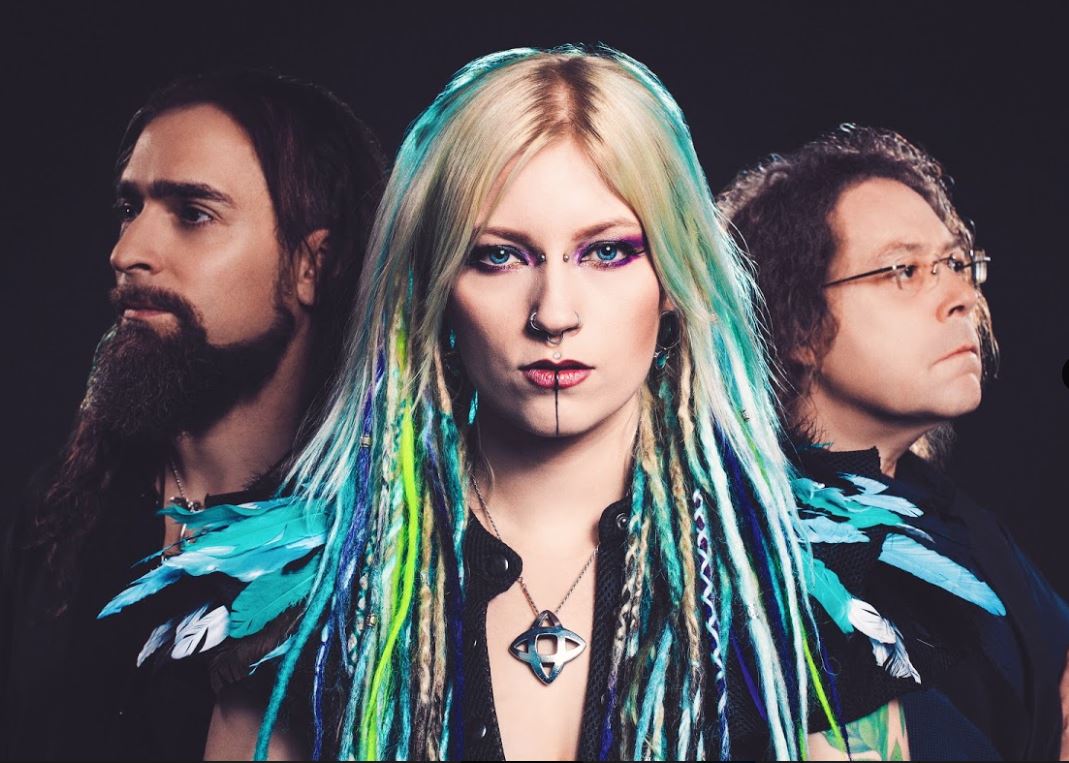 Which bands do people compare you to, is it boring that people compare you to other bands or is it understandable?
-I totally understand that people want to compare artists with each other. It's interesting how people hear your music and sometimes it's funny that they hear influences of artists you barely know. Sometimes you can agree with the comparison, sometimes not. For example Tori Amos. I didn't know her very well before but I can totally agree with people comparing our music with hers.
If you could choose five bands from the past and the history and nowadays and both dead and living bands to have a concert together with your band. Which five have you been chosen?
-Opeth, Pain of Salvation, Steven Wilson, Sting, Muse
Is music a good way to get out frustration and become a nicer person outside the music? Have you any good examples on that?
-Yes!
Which is the most odd question you ever have got in an interview?
-"How is it to be a woman in a man dominated music scene?"
Which is the question you want to have but you never get. Please ask it and answer it?
-What's your favourite drink –Beer
Futureplans for the band?
-World domination!! muahaha -no seriously: We'd like to play many great concerts and spread our music worldwide.
For yourself?
-Now seriously: World domination!!
Wisdomword?
-Try to create something good every day, especially in times like these. You should also keep your mind healthy and not only your body ;-)
Something to add?
-Please visit ourwebsite ( www.deadvenus.com ) and check out our current album "Bird of Paradise" on Spotify! https://artists.spotify.com/c/artist/5Wfoqq1hergaFHXW3114pq/profile/overview Thanks for your support!