Daniel Gun is a german hip hop/hardcoreartist. He started to do rapmusic 12 years ago. He is interesting and I gave him the chance to answer some questions from me in july 2019
Please tell me a little bit history of the "group"?
Daniel Gun:I´m Daniel Gun, 34 Years Old and I started doing Rap Music in 2007.
My friend Partisan (who lives in London now) told me I have to start because I have a lot to say!
Upon Oath: I'm 23 years old, coming out of Saxony in Germany. Basically started this whole music thing in 2014 because I wanted to make music that I actually like to listen to. Ghetto Metal as we call it is an underappreciated Genre with only few people who is doing it.
Please tell me a little about every one who plays with you right now, age, family, work, interests and something bad about everyone? Earlier bands? Other bands on the side?
-Daniel Gun: I´m a Solo Hardcore Rap / Ghetto Metal / Rapcore Artist but im working with alot of people/friends at the moment. (Upon Oath, BEF Ammo, Skaffa, Hands Off etc)
I´m 34 years old, no wife, no kids, just one psycho dog. I´m the owner of Smoking Barrels Tattoo. Something bad about me? I think too much about everything. I had a Youth Crew Straight Edge Hardcore Band when i was 16 years old but we just did 2 Demo Songs. Besides that I worked alot with Hardcore/Metal Bands.
I can hear much different influences but mostly hiphop and some hardcore? Favorites from the past?
-Daniel Gun: I love Old School Hardcore like Warzone, Minor Threat, Youth Of Today, Cro-Mags but i also listen alot to Oi!/Street Punk, Beatdown, Skate Punk, Ska and Rap. When it comes to Rap i like Onyx,Mobb Deep,Brother Lynch Hung,Necro,Sefyu and 400 Hyenes.
Upon Oath: Without a doubt Insane Poetry - Cyce The Snuff Reels
This is the record that got me into making music.
Daniel GUN it´s not your real name I assume? How did it came up? Which is the best bandname you know?
-Daniel Gun: To be honest i dont know how it came haha. Long time ago.
Best Bandnames:
Slayer
Nasty
Born 2 Die
Warzone
Suffocation
Suffer The Living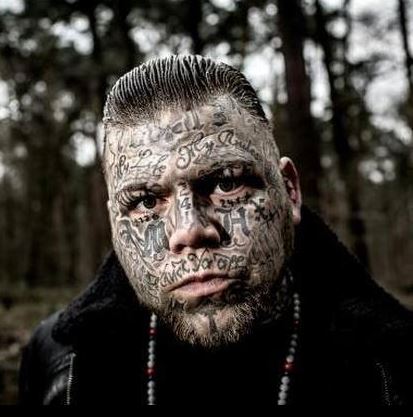 What´s the best thing with playing live?
-Daniel Gun: Energy and Positive Aggression.
Upon Oath: An energetic crowd and a heavy mosh pit
And where is best to play? And the worst place?
-Daniel Gun: Every small club is perfect. I don´t like big places. I like the underground atmosphere.
How is to play this sort of music in Germany right now? Which types of bands do you have concerts together with?
-Daniel Gun: I play with Hardcore/Beatdown Bands. It´s always the best crowd. Rap crowds are boring.
How would you describe your music in three words?
-Daniel Gun: Reckless, Depressive, Negative !
Upon Oath: Ghetto Fucking Metal
What does punk mean to you, is it only a word or is it a lifestyle?
-Daniel Gun: Say what I want, do what I want, fuck what I want and look how I want!
Upon Oath: I've never been into punk, never had any connection to the lifestyle surrounding it.
What shall a young guy do today to shock their parents as the way we did when we were young? They have already seen everything ? You looks like you like tattoos , does it shock nowadays?
-Daniel Gun: Shave your head listen to some Oi! And get some face tattoos :)
Yes, some people are shocked when they see me haha. I DONT GIVE A FUCK
Upon Oath: I'm the wrong person to ask this question because I've never done what I do to shock. I personally think that there's a dark side in humans in general, in some more, in some less. It´s a natural and healthy thing to give this aspect of human nature its own place and that should be in art only. If someones shocked or offended, then they haven't truly grasped the concept of balance.
How is it to live in Germany right now? Politically? Fascists?
-Daniel Gun: I´m not a fan of the government and politics. Many things going down now. People have to work more and more and get less money...everything gets more expenisve and they want (more) taxes on everything. Its´ Leftwing vs. Rightwing, Refugees vs. Rightwing, Government vs. US.
I dont care where you are from, to me you are COOL or a FOOL !
Upon Oath: I can't complain as for my home state. I live in small town so it´s pretty chill. But the political climate in its entirety is dominated by populism which comes from all sides, no exceptions. Debates are not being held for progress but instead for just being "right"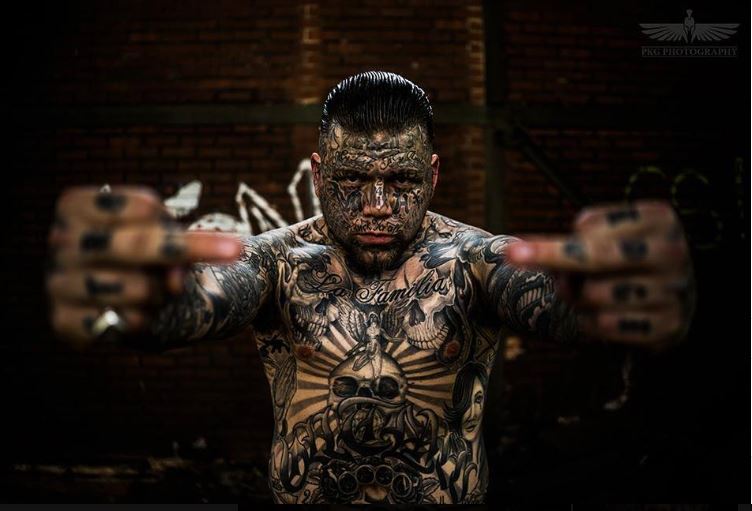 Is there any good bands from Germany right now? Is the punkscene/hardcorescene /rapscene big? How is it in your hometown?
-Daniel Gun: Good German Bands:
Nasty, Reduction, In Blood We Trust, Black Friday 29, Death Or Glory, Aggressive, Copykill, Drift, Sidekick, Empowerment, Zero Mentality, Charley´s War, Devil Inside (Jaylan)etc...
I dont care about scenes. I support those Bands/Acts i like.
Upon Oath: There's unfortunately no music scene in my hometown, but in general the rap scene is pretty big these days, even if the underground as I know it from 10 years ago is almost dead. No good newcomers, the same old guys that have been doing it since the beginning. So that´s kind of sad. The Beatdown scene is still kind of big which is really good. For my personal taste which mostly revolves around Deathcore from the Myspace era, theres literally no band left.
What do you know about Sweden? Have you been here sometime?
-Daniel Gun: I want to go to sweden, beautiful nature.
Upon Oath: Didn't get the chance to go there, but as Daniel already said - beautiful nature.
Have you heard any good bands from Sweden?
-Daniel Gun: I love Millencolin, Satanic Surfers, Intensity and Rotten Mind.
Upon Oath: There used to be a sick Deathcore band from Sweden whose name I unfortunately forgot about. They only had one ep or demo out. Good shit.
Your lyrics, who does them and what influences you? And always in german?
-Daniel Gun: I write the lyrics by myself and they are all in german. A big influence is Life, People and Serial Killers.
Is there any subject that you never will write anything about?
-Daniel Gun: I can´t say so...if I feel like it i will write something about it.
Upon Oath: Since I only do production I can only tell you about what I try to keep off my beats, which is politics for the most part.
Politic and music, does it goes hand in hand? Which is your most political song?
-Daniel Gun: Personally I think most political songs are boring. Just don´t be a dick and you don´t have to do political songs.
Listen to "Lichterloh" from my album "Rebellion der Großstadt"
Upon Oath: It definitely can go hand in hand but that´s personally not really my thing. I'd rather have the music I produce deal with personal stuff.
Best political band/artist?
-Daniel Gun: GG Allin
Upon Oath: German Rapper "Prezident"
Do you think that music(lyrics and so on) can change anyones life, I mean people who listens to music?
-Daniel Gun / Upon Oath: It really depends on the circumstances and the person listening to it. One things for sure, most of todays rap is no life changing music. Especially the mainstream.
But Hardcore/Punk can change your life for sure! HC4L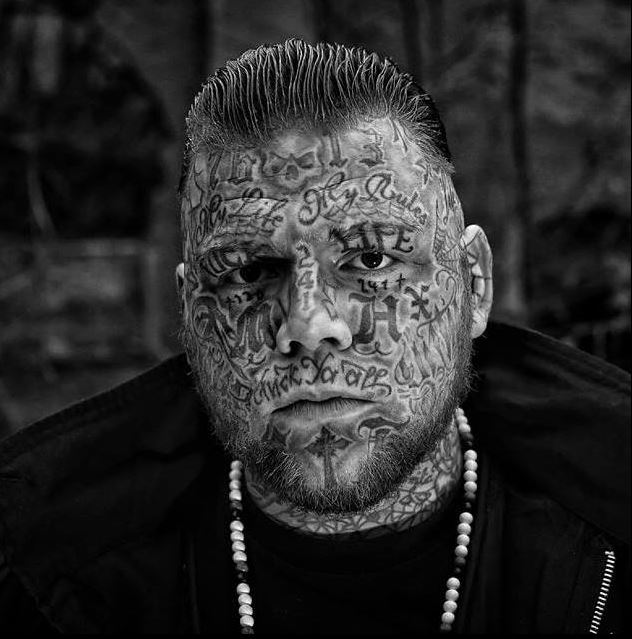 Your favorite recordcover alltime? Who does your recordcovers? And do you have any good recordstores in your hometown?
-Daniel Gun: We have 2 nice Punk/Hardcore/Metal recordstores. I like most Death Metal covers and all Kickback covers hahaha. Different people working on my album covers.
Upon Oath: No record stores in my hometown, the music taste I developed is mostly thru internet. Most graphic work I get from my best friend D.A.R. but we've also worked with others
Is it important to get out physical records of your stuff? Why or why not? Vinyl, CD, cassette, what do you prefer if you could choose whatever ?
-Daniel Gun: Yeah, I like to press some cd´s for the few hardcore supporters.
Upon Oath: Well for me as a collector its very important to have physical copies. The way music is consumed these days is obviously through streams and downloads but that all could be gone if somebody just hits a switch. That´s not the case with CDs or Vinyls - and true fans of course support by buying these. Cassettes are really impractical so I personally prefer CD and Vinyls.
Please tell me a funny thing which have happened during your career and under some gig?
-Daniel Gun: We had a fight with some drunk russians at one gig.
Upon Oath: The fact that everytime I release something it happens to be available as illegal download a day before its officially out.
How does your audience look like? Which people do you miss on your concerts? Which is the biggest band you ever have played together with?
-Daniel Gun: Biggest Band probably my guys from Nasty. My Fans/Supporter often have alot of tattoos. Just Outcasts, Sickos and Weirdos listen to my music. Everybody is welcome at my show. Big, small, straight, gay, tattooed or not tattooed - doesn't matter. But one thing is for sure, Fuck Racism, Fuck Fanatism and Fuck Religion!
Upon Oath: According to my Spotify listeners it mostly consists out of people from age 18-40 but i think we appeal to many different types of listeneres. Theres the str8 edge group, then the horrorcore fans, beatdown/hardcore fans and so on.
Please rank your five favoriterecords, five favorite concerts and five most important things in life?
-Daniel Gun:
Records:
Cro-Mags-Age Of Quarrel
Warzone-Don´t Forget The Struggle Don´t Forget The Streets
Cockney Rejects-Oi! Oi! Oi!
Pennywise-Pennywise
Floorpunch-Twin Killing (Division One Champs/Goal Line Stand)
Concerts:
Cro-Mags (One time with Harley and one time with John)
Youth Of Today
Burden
Slayer
LifelessNJ

Important Things:
Feeling Healthy
Taking care of business/yourself/family/friends
Never fuck up, lie, cheat on anybody
Sports/Nature
Music
Good Food
Upon Oath:
Records:
1. Insane Poetry - Cyco The Snuff Reels
2. Black & Sucht - Mit Aller Gewalt 1
3. Sutter Kain - August Underground
4. M.M.M.F.D. - Butcher Brothers
5. As Blood Runs Black – Allegiance
Concerts:
1. Great Days Of Wraith Tour 2012
2. Bonecrusher Fest 2012
3. Oloc 2017
4. Beatdown Street Mafia Tour 2018
5. –
Things In Life:
1. Healthy Well Being
2. Family
3. Music
4. Food
5. Nature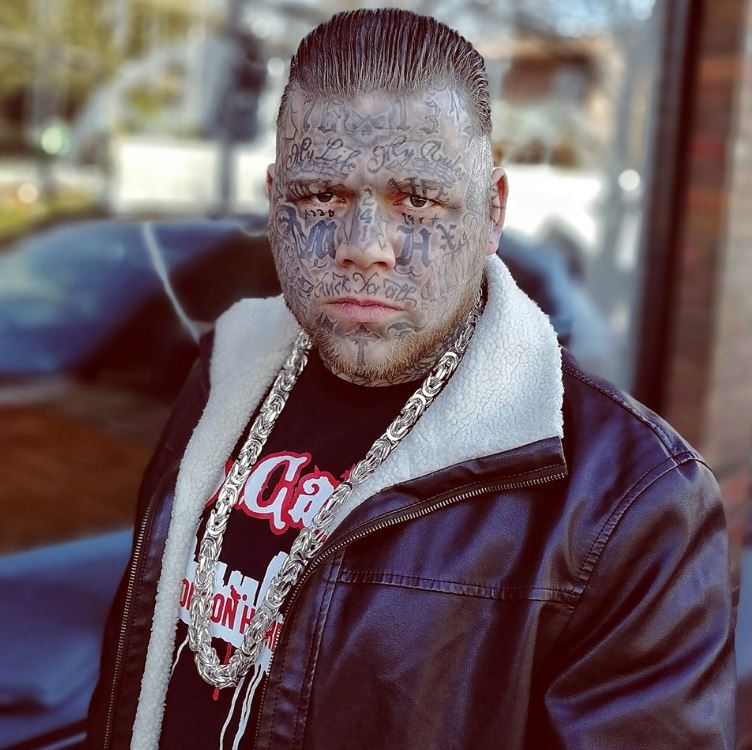 First, last and most expensive record ever bought?
-Daniel Gun:
First:
Ignite-Family
Last:
Probably some Skate Punk Record
Most Expensive:
None
Upon Oath:
Most expensive: Evil Pimp - Da Exorcist Returns for around 90€
Last: Nord Nord Muzikk - Hexeh
First: ASD - Sneak Preivew back in 2003
Is it boring with interviews? Is it much interviews?
-Daniel Gun: I like a good interview. I don´t do that much interviews.
Upon Oath: No, I like giving interviews as well as reading them.
Do you care about reviews? Which is the most peculiar you ever had, with this band or any other band you have been to?
-Daniel Gun: Of course I like a positive review but my music is not for everyone so many people dont understand it. Fuck them!
Upon Oath: I wouldn't say reviews in general matter to me but even more the feedback you get out of your own scene.
Which bands do people compare you to, is it boring that people compare you to other bands or is it understandable? I say somewhere Eminem in german….
-Daniel Gun: My style is unique! Maybe a mix of Biohazard, Necro and The Smiths :)
Upon Oath: As a producer I'm the only one in Germany currently doing this type of music. Outside of Europe definitely Sutter Kain, but I don't mind being compared to him ;)
If you could choose five bands from the past and the history and nowadays and both dead and living bands to have a concert together with your band. Which five have you been chosen?
-Daniel Gun:
Warzone/Minor Threat
Cro-Mags (with Harley and John)
Necro
Skarhead/Danny Diablo
Onyx
Is music a good way to get out frustration and become a nicer person outside the music?
-Daniel Gun: Yes it is! It can motivate you alot!
Upon Oath: It might a temporary help but it doesn't go to the root of the problem. What I can suggest is a nice little ego death, after that you're someone else for the rest of your life.
Which is the most odd question you ever have got in an interview?
-Daniel Gun: This one? Hahaha....
Upon Oath: I don´'t even remember.
Which is the question you want to have but you never get. Please ask it and answer it?
-Daniel Gun: Your question five important things in life is a very good one!
Upon Oath: If you were an animal, what would you be? A: An Opossum; only active at night, lives alone, eats too much garbage, will play dead when in danger.
Futureplans for the band?
-Daniel Gun: Playing more shows and putting out more nice depressive dark music.
Upon Oath: Produce as much bangers as I possibly can.
For yourself?
-Daniel Gun: Staying Healthy.
Upon Oath: Be more productive.
Wisdomword?
-Daniel Gun: Be yourself, stay clean and don´t rat on your family and friends! Hardcore 4 Life!
Upon Oath: Wisdom can´t be taught, it has to be acquired by oneself
Something to add?
-Daniel Gun / Upon Oath: Thanks for the interview!