From Belfast comes Andy and His Dangerfields. Right now only two persons and they´re seeking after a bassist. This interview took place in the end of October 2006.
History?
-The Dangerfields formed in March 2000. Since then, we've played 700 shows, released four records and sacked everybody.

Please tell me a little about every member, age, family, work, interésts and
something bad about every oen?
-Andrew Griswold – Drums & Vocals
Age: 33
Family: Mother, father, girlfriend
Work: The Dangerfields
Interests: Music, movies, nature, sex
Something bad: I'm crazier than a shithouse rat
Adam "The Beast" Sims – Lead Guitar
Age: 21 (looks 51)
Family: Mother, father, brother, dog, cat
Work: BBC call centre
Interests: None
Something bad: Every hair day
<![if !supportLineBreakNewLine]>
<![endif]>
We're between bass players right now!

My review of your record is like this DANGERFIELDS-BORN TO ROCK(CD-ROCK N ROLL RECORDS RNR 13) This group comes from Belfast and I thought they would play more rock n roll styled punk. What I didn´t understand was that they would play more hardcorestyled punk with a very fast tempo. I think about groups like Pricks, Posion Idea and so on. But they haven´t forgot the melodies in all that speed they have and they get us some music which is really melodic and really fun to listen to and I get really awake this morning. In Rock Club there is also some AC/DC riff and we get them for free in this mix of tough punk and rock n roll. Please check this out if you get the chance.(SEVEN) 18/9-06
What about it?
-Sounds good to me. Thanks.

Is there any other bands you´re being compared with?
-Motörhead, Zeke, Dwarves.

Do you care about reviews?
-All reviews mean something to somebody, so yes.

You have a AC/DC-styled riff in Rock Club, are they some kind of favoruites?
-Since '86, baby! Greatest band in the world.

What´s the best and the worst with being a punkband?
-Best: Doin' it yourself
Worst: Doin' it yourself

How is it to live in Northern Ireland today? Is it violent? Have the "wars" ended?
-The "war" between simple-minded, tribal idiots and other simple-minded, tribal idiots continues – only now it's all about the drugs…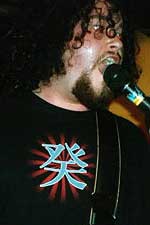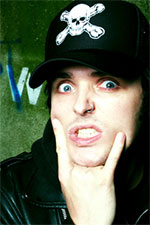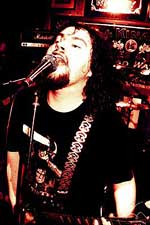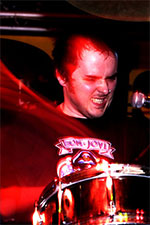 Are you under the british government or how is it?
-Northern Ireland is part of the UK politically and Ireland geographically. I love 'em both.

Do you think that music and politics goes hand in hand?
-Yes but not in our case. We ain't got the smarts.

Best political band?
-SLF for about 10 minutes in 1978.

Is there any good bands in your homecountry now?
-The Deadend Sluts, Shortlist, Gama Bomb.

What do you know about Sweden?
-Forests, money, good health, beautiful women, death metal, punk 'n' roll.

Have you heard any good swedish bands?
-ABBA, Roxette, Europe, Entombed, Sahara Hotnights.

What does punk mean to you, is it only a word or is it a lifestyle?
-Punk is a four letter word.

Please rank your five favourite records, five favourite concerts and five
most important things in life?
-Records:
1. Motörhead – Orgasmatron
2. AC/DC – Highway To Hell
3. Meat Loaf – Bat Out Of Hell
4. Zeke – Death Alley
5. Bryan Adams – Anthology
Concerts:
1. AC/DC – Dublin '96
2. Motörhead – London '94
3. Bryan Adams – Belfast '05
4. Zeke + Hookers – New York '00
5. KISS – London '99
Things:
Arms, legs, brain.

First, last and most expensive record ever bought?
-First: Go West – Go West
Last: Slade – Slade Alive! (reissue)
Most expensive: 5,000 copies of Born To Rock

Most embarrassing record in your collection?
-I love 'em all.

Rock n Roll, is it a good label?
-Good for nothing.

Have you done anything more than Digging Born to rock? If you have how can i get it?
-All our old records are sold out. New album comin' summer 2007!

Is it many interviews? Is it boring?
-Not enough, and never boring!

Which is the question you never get, please ask it and answer it?
-Q: Would you like some money?
A: YES!!!

Is it any chance to see you in Sweden soon?
-God, I hope so.

Where is the best place to play?
-Everywhere I go, the kids wanna rock.

How is a good gig with you?
-Good sound, small stage, big crowd, money, food, floor to sleep on.

The name where does it comes from?(yeah it´s a boring question but it´s
interesting)(have it something with a Boys-members to do?)
- www.rodney.com

Futureplans for the band?
-Find a new bass player, write, rehearse, record, repeat.

For yourself?
-I may go back to school.

Wisdomword?
-Stay clean.

Something to add?
-Thanks for the interview. Rock on!

www.myspace.com/thedangerfields