This band comes from Serbia and plays humorous skapunk. I liked them at once and I was "forced" to interview them This was done in October 2014.
Please tell me a little bit history of the group?
-Zveky: Serbian humorous ska/punk band "CVRGE" ("Finger Flicks" on English language) was formed in 2011. Founders of the band (Miodrag Milovanovic and me) wanted to base our music on a harsh guitar sound accompanied by melodic trumpet sections and a cheery skarhytm, with humorous lyrics addressing current issues that plague us both as a society and individuals.
In May 2011, "CVRGE" secured 3rd place on the traditional annual battle of the bands held in Pozarevac (our hometown) , and in 2012, we used the prize money to produce our first demo recording featuring three tracks. As the songs were well received by the public, "CVRGE" decided to shoot a music video for one of the songs (Sajber Kurajber) which brought even more positive media attention to the band. Following this, the band was making numerous appearances in clubs and events throughout Serbia.
During the year 2012, "CVRGE" were doing intensive work on original songs exclusively, and as a result of this labor, in summer 2013 we recorded our studio debut titled "SkaVulgarismo". The album was met with good reception by the public and the media, putting the spotlight on "CVRGE" in many magazines, portals and fanzines, both locally and in the region.
"CVRGE" delighted their fans at the end of 2013 with a video for the song "Viagra" which received excellent reviews.
Please tell me a little about every member in the group right now, age, family, work, interests and something bad about everyone?
-Zveky: We are the band with a quite wide range of ages (from 19 to 32), hahaha!!! Marko Pajkic (drums) and Petar Marinkovic (guitar) are the youngest in the band (19 years), Nikola Cvijanovic (bass) is 27 years old, Miodrag Milovanovic (guitar) and me (trombone and vocal), we are 28, and Ivan Stanojevic (trumpet) is 32 years old. No one's married, woo hoo, hahaha! Our interests are based to the music and a friendship with a lot of good people Worldwide. Something bad? Hmmm… Too much alcohol, ahaha!
You sing only in Serbian language?
-Zveky: We'll change it, for sure. Some new tracks will bring some other languages in the future. Our lyrics can be applied in every country, shitty situation is everywhere.
<![if !supportLineBreakNewLine]>
<![endif]>
Your influences comes a lot from old ska and reggae and some punk I Think, am I right? Favorites from the past?
-Zveky: Yes, You're right! Our favorites are bands like "Catch 22", "Voodoo Glow skulls", "The Specials", "The Toasters", "Distemper", and many more…
<![if !supportLineBreakNewLine]><![endif]>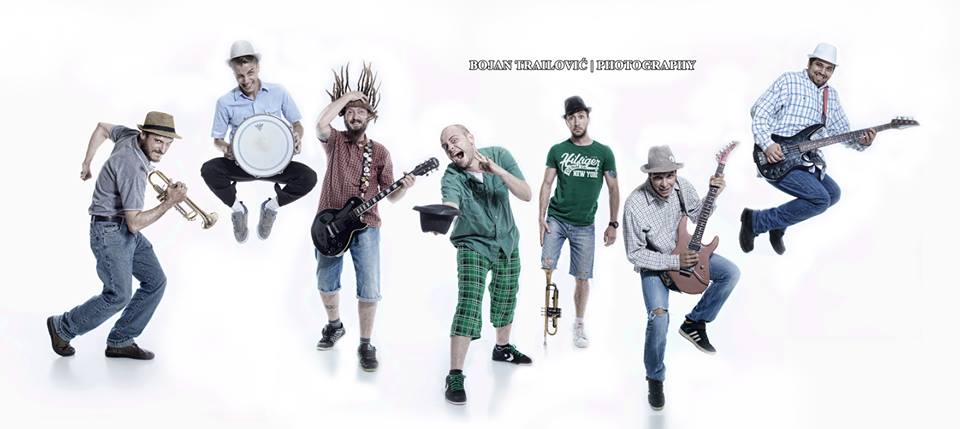 <![if !supportLineBreakNewLine]>
<![endif]>
What´s the best thing with playing live? I can imagine with your fast music that it´s wild?
-Zveky: We like to make new friendships, that's the best thing, definitely! Ska is a kind of music that makes people happy, punk makes them positively mad. When you mix that, you get an explosion, hahaha!
And where is best to play?
-Cvija: Anywhere where someone invites you!!! I prefer pubs, for example, and the others are more for festivals.
<![if !supportLineBreakNewLine]>
<![endif]>
How is it to play this sort of music in Serbia?
-Cvija: Serbia and the whole Balkan is a good area for Ska and punk music. Many of disbanded bands are active again and we have bunch of new good bands! That is really cool!
How would you describe your music in three words?
-Cvija: Wild, satiric, sexy! Hahaha!!!
<![if !supportLineBreakNewLine]>
<![endif]>
What does punk mean to you, is it only a word or is it a lifestyle? I know you play ska?
-Cvija: It's a lifestyle, of course! Punk is in our hart, it is an attitude!!!
How do you see on downloading, mp3 and that stuff?
-Cvija: We are cool with that. We did a CD version of our album "Ska Vulgarismo" for collectors, but we have a free download version on our site (www.cvrge.com). If people want your CD, they will buy it, but we also know that the money is a problem. People can download your music and listen it. Band is not losing in any way, the audience is getting bigger! It's simple, haha!
How is it to live in the Serbia now? Politically?
-Mile: It's not quite good. Poverty is everywhere… Graduated students without a job, small wages, just because of politics! Many political options for small country like Serbia that is ridiculous!!! But, the Serbs are strong people, we can stand it more, hahaha!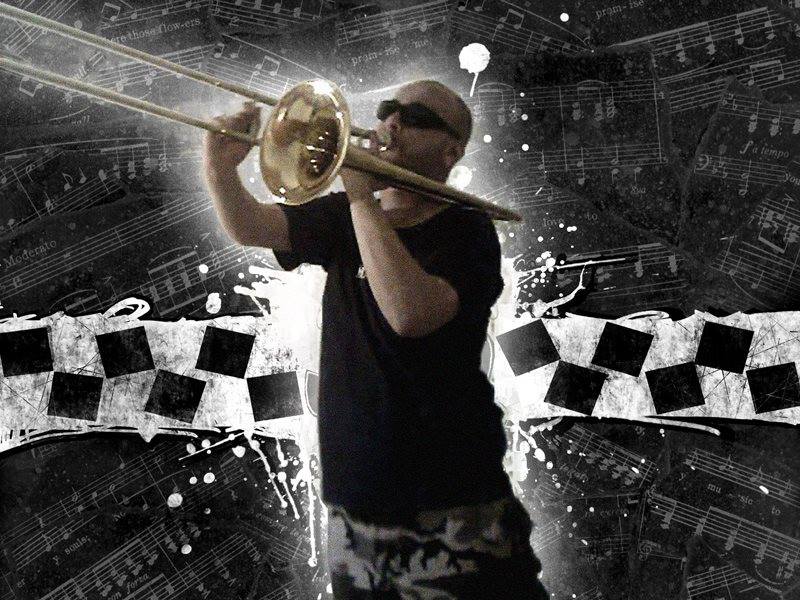 Is there any good bands from the Serbia now? Is the punkscene big, the skascene?? How is it in your hometown?
-Mile: Yes, our country has a realy big punkscene and skascene!!! Totalni Klosari, Cepeni Cunci, Zentare u Klincu, Nablesnotesni, Mrka Kapa, Zuta Minuta, Neprijatelj Prelazi Zeku, Nade Iz Inkubatora, UPS!, Deponija, Jorgovani, Vrisak Generacije, Atheist Rap, KBO!, Goblini, Ritam Nereda, Trula Koalicija, Six Pack, Gavrilo Princip are just some names of our big punkscene (just waiting for the band named "Direktori" to be active again and we are complete than, hahaha), and Neke Face, Proces, Samostalni Referenti, ZAA, Nek' Svira Ko 'oce, Skadrilla, Proces, Ringispil, Lost Propelleros, Josip A Lisac, Neozbiljni Pesimisti are some names of skascene in Serbia (sorry if I forgot somebody)!
In our hometown there is also a few excellent bands like Divert, Ab Re, Guybrush Treepwood, Transfer Blama…
What do you know about Sweden?
-Mile: You got gorgeous girls (lucky you, haha), Stockholm is a capital city, Volvo, Abba, plenty good beers You got there, haha, than Vikings…
<![if !supportLineBreakNewLine]>
<![endif]>
Have you heard any good bands from Sweden?
-Mile: Of course, Liberator and Chickenpox are excellent bands!
<![if !supportLineBreakNewLine]>
<![endif]>
Your lyrics, who does them and what influences you?
-Mile: Most of lyrics are Zveky's work. Our friend Vladimir Cejovic wrote a lyrics for one track from our album "Ska Vulgarismo" (Sajber Kurajber), and Milos Radovanovic (our ex bass player) wrote lyrics for the other one (Ona i Ja). Our lyrics are like"finger flicks" to today's society in Serbia, hahaha!
<![if !supportLineBreakNewLine]>
<![endif]>
Is there any subject that you never will write anything about?
-Petar: Sure… We won't write anything about politicians personally, we don't want to waste our time with them, haha!
Politic and music, does it goes hand in hand?
-Petar: Some of bands do that things, but it 's bullshit for me! That destroys music. Everything can be said in an other way, satiric way! When you spit on their names directly, You become one in the see of bands who do the same thing, and then your message is not transferred to listeners which are already tired of that shit.
<![if !supportLineBreakNewLine]>
<![endif]>
Best political band/artist?
-Petar: Hmmmm… Dead Kennedys are the best political band and the Bob Marley is the best political artist…
<![if !supportLineBreakNewLine]>
<![endif]>
Do you think that music(lyrics and so on) can change anyones life, I mean people who listens to music?
-Petar: Yes, it can, but just if music brings a strong message in its lyrics, tones… otherwise music becomes commercial shit!
First, last and most expensive record ever bought?
-Petar: Rancid-Life won't wait (first record bought), Ska-P - 99% (last record bought)… Hmmm… Most expensive record was The Toasters-Pool shark (for Mile's birthday, hahaha)!
<![if !supportLineBreakNewLine]>
<![endif]>
Can you imagine yourself do a tribute song to a football team, animal rights or something political? Or have you done that already maybe??
-Marko: We haven't done that yet, but I would like to make a tribute song for some football team!
<![if !supportLineBreakNewLine]><![endif]>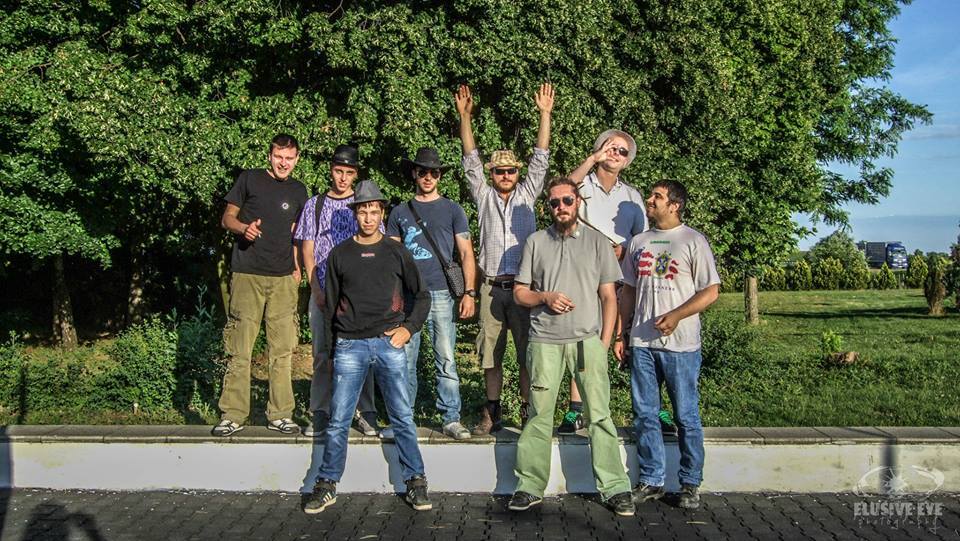 <![if !supportLineBreakNewLine]>
<![endif]>
Please tell me a funny thing which have happened during your career and under some gig?
-Marko: We went to the gig with some old mini-bus, it began to snow, when we arrived, it was more than funny being alive, haha! It was not so funny then… I still hear the sound of bad brakes in my head…
<![if !supportLineBreakNewLine]>
<![endif]>
How does your audience look like? Which people do you miss on your concerts?
-Marko: We have a diverse audience… From 15-45 ages old… People like our funny lyrics, performance on the stage… Mostly, we have girls in the audience, hehe!
<![if !supportLineBreakNewLine]>
<![endif]>
Please rank your five favoriterecords, five favoriteconcerts and five most important things in life?
-Marko: Top 5 favorite records are:
1.
The Mighty Mighty Bosstones - Let's Face It
2.

Catch 22 - Keasbey Nights
3.

Distemper - The World is Yours
4.

Voodoo Glow Skulls - The Band Geek Mafia
5.

Streetlight Manifesto - Everything Goes Numb
I have no favorite concert, each concert was a dear to me, but Top 5 important things are:
1.
Sex
2.
Music
3.
Friends
4.
Beer
5.
Weed
Is it boring with interviews? Which is the most stupid question you ever have got???
-Marko: No, every band likes to be interviewed, I suppose. So, this would be the most stupid question I ever got, hahaha!
<![if !supportLineBreakNewLine]>
<![endif]>
Have you done any new songs, how do they sound?
-Ivan: We have 3 new songs for the upcoming single. Zurka (Party), Svakidasnja (Commonplace) and Moj grad (My Town) will be recorded soon, and published in November 2014. They sound more offensive than the old songs, much powerful and mature.
Futureplans for the band?
-Ivan: New single, new video… You will be able to download it on our site www.cvrge.com. We 'll try to play gigs as much as possible all over Serbia, Balkan and World wide.
<![if !supportLineBreakNewLine]>
<![endif]>
For yourself?
-Ivan: I must buy new trumpet, for sure, hahaha!
<![if !supportLineBreakNewLine]>
<![endif]>
Wisdomword?
-Ivan: "Bonus penis, pax in domus" …
<![if !supportLineBreakNewLine]>
<![endif]>
Something to add?
Ivan: Please, send us some Swedish beer to the following address:
Danijel Panic
Sumadijska 63/8
12000 Pozarevac, Serbia
That is the address at our workplace, ahahahahahahaha! Cheers and best regards from Serbia!