Bobby is the singer in this group and I think he thought this was a too long interview so he cut away some questions but I think this interview with Coyotes gives a lot anyway…September 2015.
Please tell me a little about every member in the group right now, age, family, work, interests and something bad about everyone? Other bands before?
-Bobby - vocals Max - guitar Nick - guitar Norman - bass Tim - drums
I think I can hear both hardcore and some calmer music in your music.. Am I right? Favorites from the past?
-Yes you are right. We always tried to mix those styles in an interesting way. Every song on our record "Only to call it home" has something like a natural growth and does not include anything like a verse or chorus. Influences from the past are bands like Underoath, Thrice, Alexisonfire, Story of the Year, The Chariot, Mayday Parade and Brand New I would say.
Coyotes, who came up with the name, are you satisfied with it? Which is the best bandname you know? Is it important to have a name which is easy for people to remember and show you which musicstyle you play?
-The most important thing for a name is that you can identify with it and that it transports a feeling and a picture that you have in mind when you think of your band. In the end of our last tourvideo for APRIL UPRISING, we used a song of JAN RÖTTGER, an artist from our hometown and good friend of us. In this song he sings this lines: Who needs a rhyme When Quixotes rule my world At this time we already knew that we need a change. When I saw the video and heard this line I understood the words "when COYOTES rule my world". It directly felt right for me and reflected the right feeling and energy.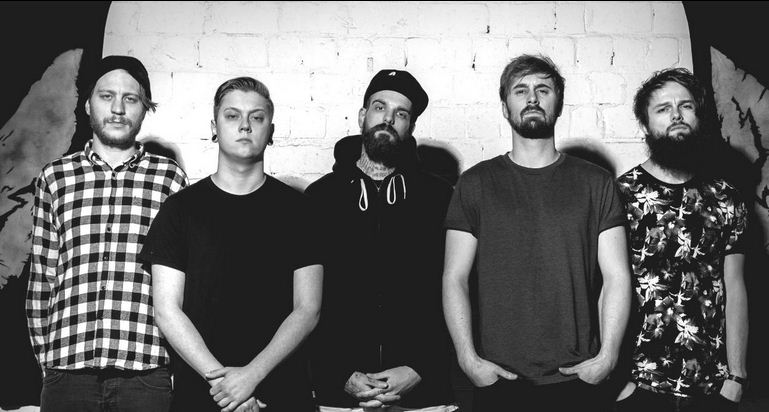 What´s the best thing with playing live? And what´s the difference of playing now and when you started to play?
-Playing live is the point where you get the deepest connection to your fans. It is the most important moment for us as a band. The difference to former shows is that we became a lot more professional on stage so as before and after the show.
And where is best to play? Is there any place you really hate to play?
-We love to play everywhere where we can meet nice people who share the same love for music as we do.
How is it to play this sort of music in Germany?
-I guess nowadays we have a big and always growing hardcorescene in Germany. It always depends on the city you play in but it's getting more and more accepted.
How would you describe your music in three words?
-Loud, intense, boundless
How do you see on downloading, mp3 and that stuff?
-A blessing and a curse I would say. The whole internet-thing makes it possible to reach many people at one go, but also makes it difficult for a band to get attention because there is so much output. Without the internet I wouldn't have heard so many songs I now love so much, but on the other hand it may lower the musical experience. You don't have to leave the house and go to a recordstore, buy a CD or vinyl, go home, unpack and listen to it at home in a conscious way. Nowadays you just go to iTunes to buy a single song on your way to the next appointment or download it illegal at home. We as a band don't really care about where our fans get our music from as long they enjoy listen to it. A hint from me: Support the artists you really love and whose songs really touched your soul and buy their music legal. It feels much better for yourself.
How is it to live in Germany now? Politically?
-I guess there is nothing to really complain about. We've got a good health system which is most important. The culture part and especially music could be a bit more supported.
What do you know about Sweden?
-Hot girls and IKEA
Your lyrics, who does them and what influences you?
-Our drummer and me. Our lifes!
Is there any subject that you never will write anything about?
-Ehm soccer?!
How did the things with the choirs in your music come up, not so common for s hardcoreband…?
-The whole songwriting and instruments on OTCIH are more arranged like an orchestra than a popband, so the choirs fitted very good in our idea what the album should sound like.
Politic and music, does it goes hand in hand?
-For sure! Every topic that touches people so as politics.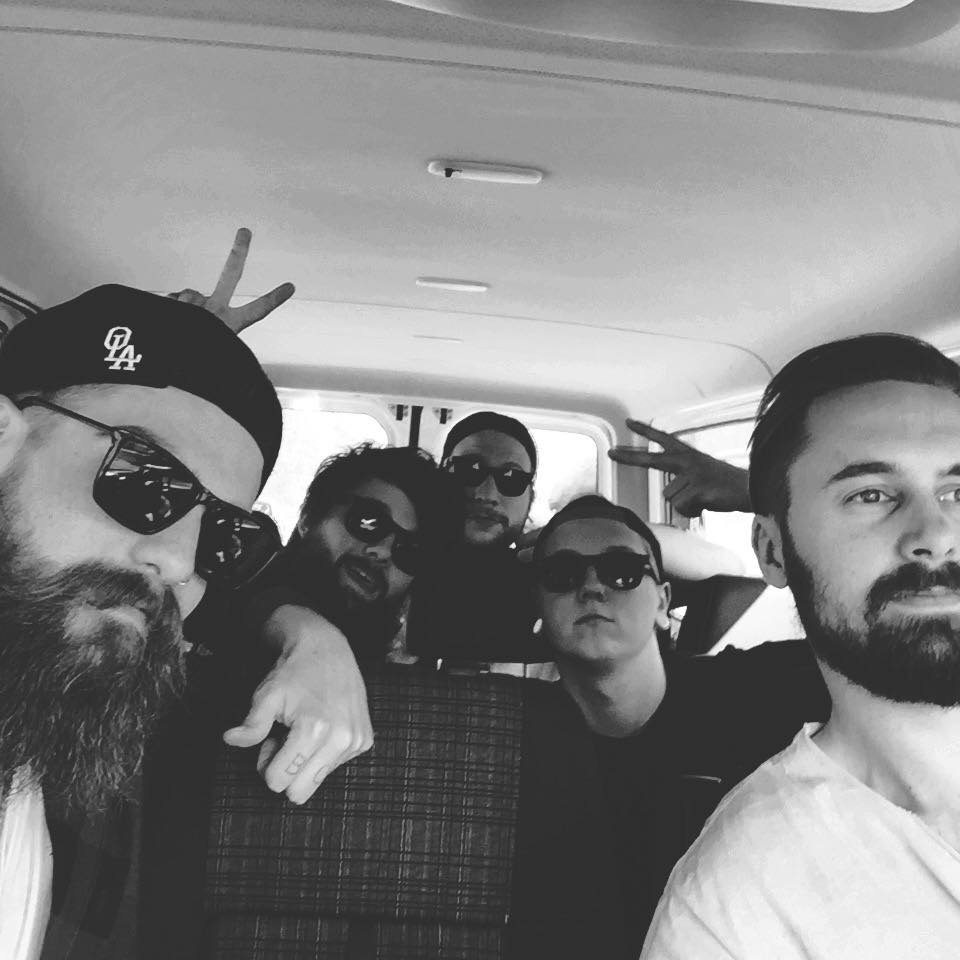 Do you think that music(lyrics and so on) can change anyones life, I mean people who listens to music?
-Yes it inspires, motivates and comforts.
First record, last record and the most expensive record ever bought?
-My very first record was a Status Quo Tape and the last album I bought on iTunes was Notorious BIG - Ready to Die! I don't care about money when it comes to music. If I love a song I buy it no matter what it costs.
Is it important for you to get out your records physical also? New stuff on it´s way? What is the best with Swell Creek records?
-It is very important for us all. It is a good feel to hold your final CD in your hands. Yes we are about to record a new album at the moment. The best about SC is that they support us in the way we are and never tried to change us. So we have the full right to decide what we want.
How does your audience look like? Which people do you miss on your concerts?
-It's a great mix of all kinds of people.
Futureplans for the band?
-Making music!
I think your cover on your CDs is really nice, who came up with the ideas? Which is you favorite cover for a record, which band and which record?
-We first started thinking about making a video for our second single called "Out there". For this video we built a completely freestanding room in a storehouse near our rehearsal room cause the whole video should play in there. It took us about 3 weeks, sleepless nights and a hell of work to finish it, but at the end we were so satisfied with the result, that we started thinking about letting this room become our whole albumartwork. For us it illustrated the complete album topic perfectly and so we did it.