Committed is a band which I really appreciated when I heard their CD. So I was forced to send an interview to them and here´s their answers to it. December 2014
Please tell me a little bit history of the group?
-We started in 1978 & played all over Kent & London, including the Anarchist Centre in Wapping before Rupert Murdoch made it such a wonderful place! Also played in Holland a few times & at the Rhythm & Booze Festival in Vlissengen. We made our 1 & only vinyl release in 1979 (a 4 track EP) but disbanded in 1985 to do other things like have babies, & some of us played in other bands. To mark the 30th anniversary of the release of the EP, we got together again in 2009 for what was meant to a one-off gig, but it went down so well with us & the crowd that we carried on & are still playing!
Please tell me a little about every member in the group right now, age, family, work, interests and something bad about everyone? Have you been in any other punk bands before?
-We are all in our 50s & are all grandfathers. Daz (vocals) once did a gig after being given laxatives by someone who said it was speed. Many trips to the toilet between songs!! Digger (drums) had long hair for a while (fucking hippy). F (lead guitar) got deported from Holland before a gig we were to play. Tone (rhythm guitar) got caught smuggling womens' underwear into Thailand. Noz (bass) got into rave music after it became illegal & was sent to prison for spraying anti-monarchy graffiti.
I think I can hear both Crass, 77-punk and street punk in your music… Am I right?
-Yes.
Favorites from the past?
-UK Subs, Menace, Dirt, Newtown Neurotics, The Mekons
Commited, who came up with the name, are you satisfied with it?
-Daz & Digger Commited to punk or what?? Yes, punk & what.
Which is the best band name you know?
-The Xcretas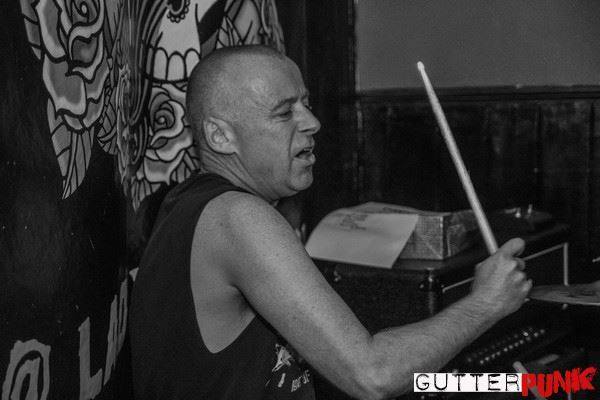 What´s the best thing with playing live? And what´s the difference of playing now and when you started to play?
-Best thing is having a good time & helping others do the same. The difference between now & then is 35 years.
It's also easier to get gigs now. It's a shame but the same old shit is still happening in society.
And where is best to play?
-Wherever they'll have us.
Is there any place you really hate to play?
-F says anywhere there are flashing lights.
How is it to play this sort of music in England?
-It's easy at the moment but more & more places are being closed down in the South of England.
How would you describe your music in three words?
-Fast, aggressive, motivating
What does punk mean to you, is it only a word or is it a lifestyle?
-It's a life choice, but once it bites it don't let go.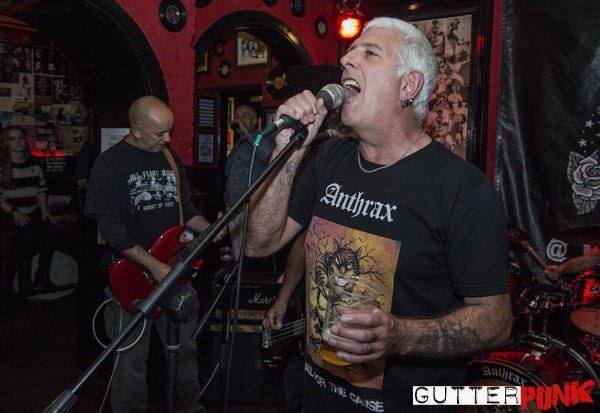 How do you see on downloading, mp3 and that stuff?
-Digger don't know what that means, but the rest of us don't mind, as long as it's free!
How is it to live in the England now? Politically?
-It's as crap now as it was in the late 1970s. We are living in a one-party state/dictatorship
Is there any good bands from England now?
-Yes, us & loads of others.
Is the punk scene big?
-That's a bit personal. We bet you say that to all the bands.
How is it in your hometown?
-Bleak, but Digger puts great gigs on once a month.
What do you know about Sweden?
-F has got relations out there. Sweden is the country that gives more to charity per person than any other country on the planet.
We like your 'special' films.
Have you heard any good bands from Sweden?
-Monica & the Explosion, Burning Blue Ivanhoe, Down & Away, & Daz thinks ABBA are fantastic.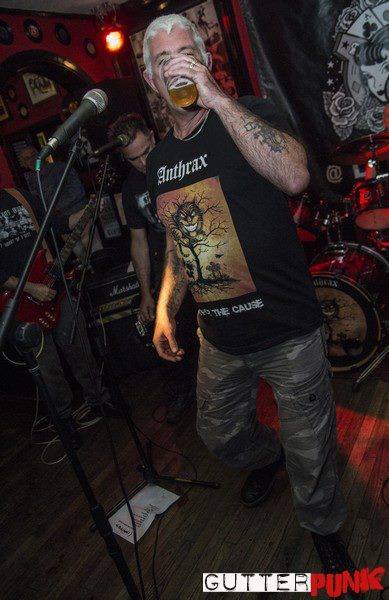 Your lyrics, who does them and what influences you?
-Mainly Daz these days, but we have all played a part in the lyrics & are influenced by what goes on around us.
Is there any subject that you never will write anything about?
-Dunno, we haven't written about them yet.
Politic and music, does it goes hand in hand?
-Naturally my dear fellow - politics is the art of dealing with other people & it cannot be avoided.
Best political band/artist?
-Slug, Anthrax (UK), The Commited, Sub-vision
Do you think that music(lyrics and so on) can change anyones life, I mean people who listens to music?
-Yes, we were (& still are) all affected by music & have seen the same thing happen to others.
What have older age helped you with(except getting wiser and faster)?
-It has helped us learn to drink more alcohol, to laugh at ourselves, to embarrass our children & grandchildren, & the political punk scene is less of a clique these days.
Is it important for you to get out your records physical also? New stuff on it´s way? No Label?
-Yes, physical releases are real & give people something to keep rather than record over or throw away. New songs being written as we speak. New release as soon as we can. No label - we believe strongly in the DIY (Do It Yourself) ethos.
Please tell me a funny thing which have happened during your career and under some gig?
-We played a festival in Holland & took the piss out of the Dutch. We later found out that it was being broadcast live on Dutch radio!
How does your audience look like? Which people do you miss on your concerts?
-We have mixed audiences of different ages, from teenagers to pensioners. The people we miss most are those we have shared our lives with but who have since died - special mentions for Ada, Mook, Spike & Neal - RIP.
Please rank your five favorite records, five favorite concerts and five most important things in life? –
-N/A - we're not into favorites.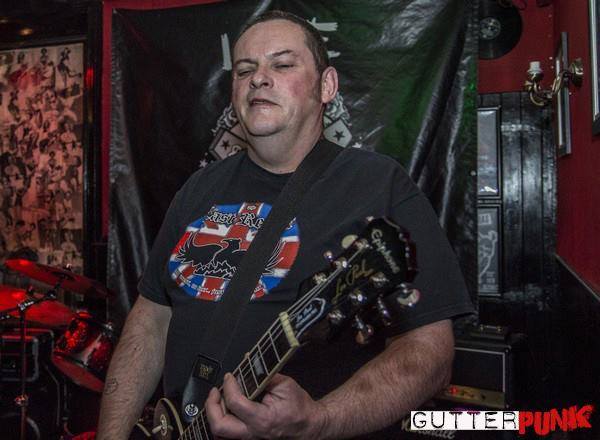 Is it boring with interviews? Is it much interviews??
-This is only the third one we've ever done, so we are not bored with them yet.
Please ask the questions you never get but you want to have, ask it and answer it?
-Would you like to play in Sweden? Yes.
Futureplans for the band?
-To rock till we drop.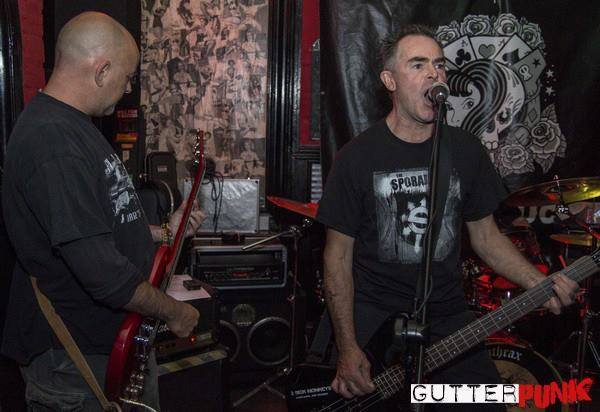 For yourself?
-See above.
Wisdomword?
-Good planets are hard to find.
Something to add?
-5 + 2