Clubber Lang is a relly good german hardcoreband which sings in english. I have done this interview in the end of may 2021.
Please tell me a little bit history of the group?
-CL was founded in late 2015 by Heiko ( dr) and me ( Olli, guit.), Pete (vox) and Benny (bass) filled the line up. We recorded a demo in 2016 at Werner Wiese Studios, an EP in 2019 in Raketenstudios, which has been released by Dedication Records. In 2020 first Pete and later, during the recordings of " Colourless", Benny quitt he band and left the band because of their jobs and families, Heiko has taken over the vocals, Kitte has come in on the drums, Artem on bass has filled the line up. Our new EP has been already released at first of may also by Dedication Records. And actually we´ re waiting fort he end of corona hopefully to present it live on stage.
Please tell me a little about every member in the group right now, age, family, work, interests and something bad about everyone? Earlier bands? Other bands on the side?
-Heiko, 40 years old, married, two kids, works as a male nurse in psychiatry for kids and young people . Next to the music he goes running and does also other sports, interested in gardening and football., always pretty active, does all the social media activities for the band. He formerly played in the Bands Act of Rage and Out of Apathy.
Kitte, real name is Michael Walter, 49 years old, is married, works as a truck driver, very engaged in supporting social projects and groups, for example The No Border Kitchen or Balkanbrücke. With his wife Iris they organize every year a home market and a show at their home and they donate all the money, that comes in for these projects. Next to CL he is also in F25 together with me, it is also a hHardcore-/Punk-/ Metalband.
Artem, 26, the new kid in the block 😉, studies engineering , formerly played in Earth Necrosis, which isn´t active anymore, what´s good for us. He´s very engaged in the band, has learned all the songs very quickly and gives much input, brings new song ideas, really good guy.
Me, Olli, 45 years old, I am married, three kids, I also work as a male nurse in a palliative care team . Next to music, which ist he most important thing, I also do sports, vist the stadium of my favorite football club as often as possible. Next to CL and F25 I´m also in Short. From Münster, a Fastcore Band, and Moshcircus.
I can hear much different influences but mostly hardcore and a little bit of punk music? Favorites from the past?
-We would describe our music as oldschool HC with influences of metal and punk. We all love alltypes of HC/ Punk, Heiko and me have heavy metal influences also, more than the other two ones, Heiko especially Maiden and Machine Head, but also The Who, he loves them very much, me especially 80`s Thrash and 90´ s Death Metal.
Clubber Lang are you satisfied with the name? How did it came up? Isn´t a American band called so? Which is the best bandname you know?
-We´re satisfied with the band name. It was my idea, because I love the Rocky Movies and especially the third one. In my opinion this character stands for a lot what also fits to HC, hardworking, underground based, kicking the establishment in the ass, being uncomfortable. So I forced it a little bit to take this name😊, but the other liked it too. Of course we researched wether there is band called CL, and we found this NJ Band, but they hadn´t been active to this point of time, so we decided, that it would be ok, to use this name, we were sure, and we are still, that this would be a problem, no one would confound the bands. And of course we thought, we would just play some shows in local clubs, release occasionally a demo and so far, so good. We have never thought, that the band would get such an attention, that a swedish or any mag would be interested to review our release and make an interview. What we can say, no disrespect to the NJ band.
What´s the best thing with playing live? Do you miss it now? Have you planning any new gigs now?
-Oh, yeah, we miss it so much playing live, it´s really hard for us, but surely not just for us, for every band I would say. Because of corona we had to cancel our Hardcorefest Hamm in the last year for the first time, which we organize each year, it was very sad, but we hope it can take place this year in autumn. Next to this we are planning a little show in September this with three other bands in a gallery in our hometown Hamm, where we also played two times, it has got a multifunctional room with place for nearly 50-60 people,very small you can say, but totally sufficient.
And where is best to play? And the worst place?
-The best to play is in the small clubs with the direct contact to the audience, it is most energetic. Because of being a small band we have played only small shows.
How is to play this sort of music in Germany right now? Which types of bands do you have concerts together with?
-I think in Germany HC shows proportionally are going good, the scene seems to be healthy. That´ s my personal impression, when I visit shows. Basically I must say, that in early times more people went to shows. When I played shows 15 years ago, there were 200-250 people, today you call it a good show, if there are 100-150 people. Most of our shows are with different HC/ Punk- or Metal bands, we also played shows with some alternative rock bands.
How would you describe your music in three words?
-Three words to describe our music, puh, let me think… rough, oldscool, fast
What does punk mean to you, is it only a word or is it a lifestyle?
-For me it is a lifestyle, I´m in HC/ Punk/ Metal such al long time, over 30 years, and it still influences me , it makes me thinking about many things in life and also outside the music. Definetly it is more than listening to this music and wearing band shirts I can say. And I think, I can say it fort he other ones too.
Which song/album or group was it who took you into punk/hardcore?
-Indeed it was Bad Religions " Suffer"
What shall a young guy do today to shock their parents as the way we did when we were young? They have already seen everything <![if !vml]>

<![endif]>?
-Puh, I think if a young guy wants to shock the parents, he/ she/ it makes, what he/she/ it knows, what the parents make angry, it could be listening to awful music, a certain dress style or a different world view. If you want to be rebellious, you´ll do the opposite of what´s your parents thinking or behaviour.
How is it to live in Germany right now? Politically? Fascists? The covidsituation?
-On the whole it is quite comfortable to live in Germany, also during the covidsituation. Of course there are some restrictions and there is a lack of the cultural life and meeting your friends and families but we have always been able to get food, drinks, clothings and so on. We always have the opportunity to go out do some spare time activities in a smaller frame of course. But the right winged parties and people use the situation to get an advantage, and unfortunately they get more supporters, that´s a little bitfrightening and super annoying, but on the other side there is a bigger mass of resistance, I think.
Is there any good bands from Germany right now? Is the punkscene/metalscene/hardcorescene big? How is it in your hometown?
-I think there are many good bands from Germany, Risk It!, for example, or Heaven Shall Burn, and of course many local bands that create good stuff. The great festival shows are well visited I Think. The small club shows are visited less, like I said before. In our Hometown doesn´t exist something like a scene . There some people who come to the shows regularly but not really many. When we were young it was a little bit different, I have to say, there came everybody to every show, it didn´t matter if it was punk, metal , HC, grunge or whatever. I don´t know, if the youth of today gets more lazy to visit a show, or whether it is sufficient for them to watch shows on YouTube.
What do you know about Sweden? Have you been here sometime? What do you think about our covidstrategy?
-Truly said, I am not really informed very well about the covidsituation in Sweden and the strategy. I remember that Sweden was waiting first with any restrictions and lockdowns in the beginning trying to compensate the economical damage and to let the people´s life go as normally as possible. I am not able to judge it, I think at this point of time it was notforeseeable, how pernicious the virus would be. And today we get every day new dates , which make the experts better to judge the situation, develop new strategies to defeat the virus. The most important thing is, that people should behave social and pay attention to the rules of the experts and to be disciplined. Unfortunately I have never been in Sweden, but Heiko was several times and he loves it.
Have you heard any good bands from Sweden?
-Of course I have heard of good swedish Bands, Refused, Barcode, Backyard Babies. I said that I was very deep in Metal in the 80/90´s, in this time a lot of excellent bands came from Sweden, Entombed, Dismemeber, Grave, In Flames, Dark Tranquillity on so on.
Your lyrics, who does them and what influences you? Never in german? Your titlesong is a tribute to the blacks in the USA, am I right?
-The most of the lyrics come from Heiko, sometimes I´m writing something too. The influences are complex, sometimes politically, sometimes about life itself. I cannot exclude, that sometimes we write some lyrics in German, but normally they´re written in english. You´re right, " Colourless" picks up the BLM movment and ist causes. It is our clear statement what we think about racism and fascism, that we do not tolerate it.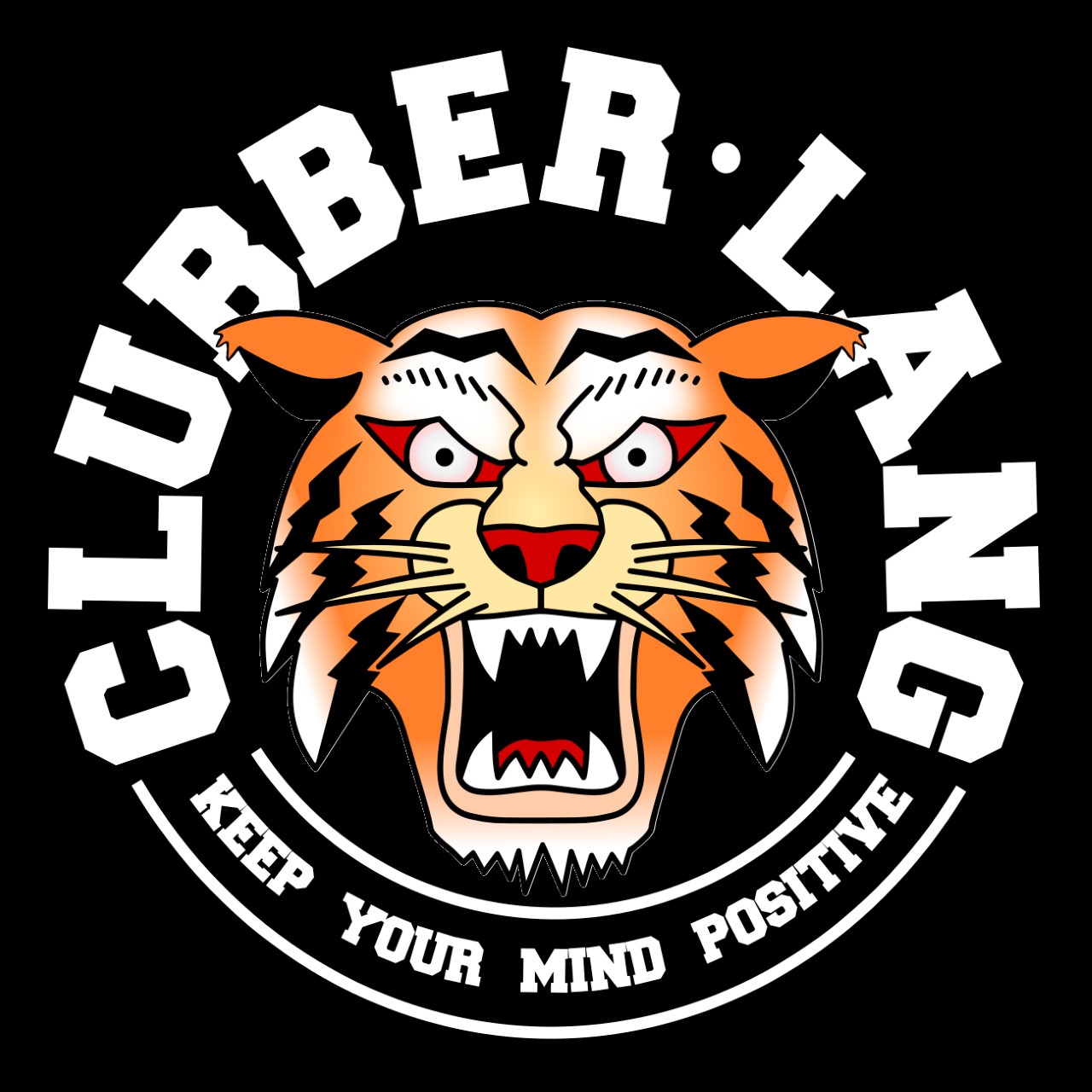 Is there any subject that you never will write anything about?
-I think we will never write a sweet romantic love song, but I wouldn´t swear it 😊
Politic and music, does it goes hand in hand? Which is your most political song? Is it important to get out your opinions in music?
-I think, it could go hand in hand, and it often does. Many bands are very political, many aren´t, but that is ok too. In my opinion it is a " can be" and not a "must be", but politics can be a huge influence end generate a lot of creativity. Music can be a voice for the youth or anyone else, it can show you, that you are not alone with your point of view and that every voice counts. "Colourless" is our most political song, definitely.
Best political band/artist? Best unpolitical band/artist?
-Puh, difficult question. For me maybe Napalm Death, but there are too many to pick one out especially, that´s the same with unpolitical bands😉.
Do you think that music(lyrics and so on) can change anyones life, I mean people who listens to music?
-Definetly it can. It happened to me, especially HC made me thinking of animal protection, vegan lifestyle, PMA, being straight. And I am sure, that I am not the only one.
Your favorite recordcover alltime? Who does your recordcovers?
-I have not any special all time favorite cover, but I like live pictures very much, they catch the energy of a show and you know just because of the photo what you get. But I also like the illustrated ones with a lot of details, for example cover of the actual Agnostic Front album. I also like a lot of the covers oft he 90´ s Death Metal Bands, Entombed " Left Hand Path" for example.
.Is it important to get out physical records of your stuff? Why or why not? Vinyl, CD, cassette, what do you prefer if you could choose whatever ?
-For us it is very important to get out physical records, because it represents a kind of worth , a piece of art. In my opinion you deal more intensiv with a release if you can hold it in your hand and you payed for it. For me it means a kind of respect for this piece of art. My favorite physical stuff is vinyl, followed by tape. CD is the most practical sound carrier. " Colourless" is available on CD, Vinyl ( green and black) and tape.
Please tell me a funny thing which have happened during your career and under some gig?
-The funniest story is that our old singer Pete , when we played the first time in Münster in " Rare Guitar", a small guitar shop with a stage therin, ran with his more meters long wired mikrophone through the whole shop tot he outside to catch the audience, it was impressing because he is nearly 2meters highgrown man, and lots of people were scarred of him. That was special.
How does your audience look like? Which people do you miss on your concerts? Which is the biggest band you ever have played together with? Is it any fan who have done a tattoo or something like that to tribute your band?
-There´s no stereotype of fan at our shows, I would say "classic" with bandshirts, more or less tattooed, loving Metal/ Punk/ HC music, some old ones, especially friends and families of us, some are younger, some drink, some doesn´t, some are vegan, I could imagine it isn´t rather different tot he audience in sweden. I haven´t seen any guy or lady with a CL tattoo, except Heiko and me, but that does not count, I think😊. Until now we always shared the stage with more or less local bands, some of them have already played some bigger shows, but we haven´t.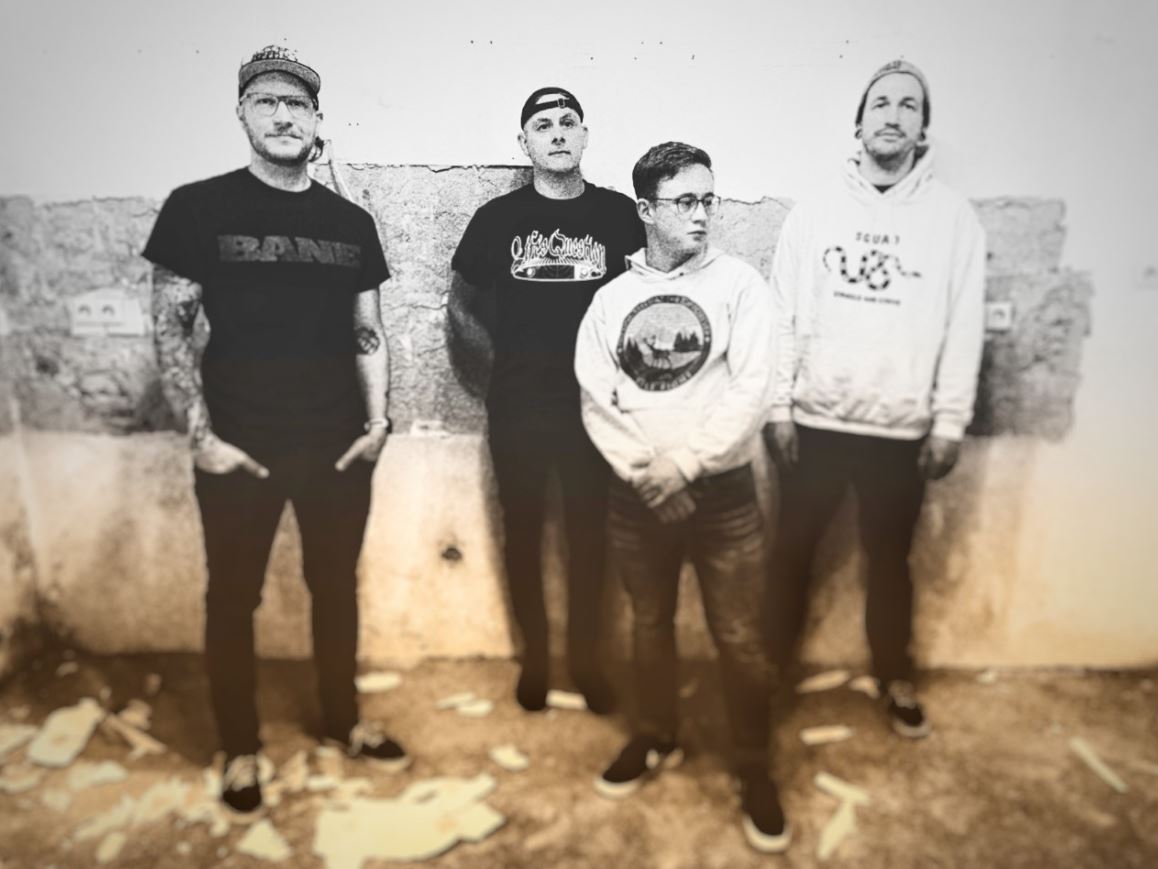 Please rank your five favoriterecords, five favoriteconcerts?
1. Metallica -Master of Puppets
2. Bane- The Note
3. Gorilla Biscuits- Start Today
4. Have Heart- The Things We Carry
5. H2O- Nothing to Prove
Shows:
1.Bane/ Have Heart Münster 2006/07/08 ?? I´m not sure
2.Metallica Dortmund 1992
3.H2O Musikbunker Aachen 2018
4.L.ast Have Heart Show in Germany/ Cologne August 2008
5.Napalm Death/ Entombed April 1994 Essen
First, last and most expensive record ever bought? And the most embarrassing record in your collection?
-First: Master of Puppets/ Metallica 1987, Double LP
Last: Sand and Salt Discographie
Most expensive: Hard to say, I have bought Bane-The Note on orange-red vinyl for 60 €
.Is it boring with interviews? Is it much interviews? What do you prefer, mail, phone, liveinterviews?
-Truly said, this is my second interview for the band and in general. It is an exciting thing for me because I am unexperienced with this and how I said earlier, we never had the idea, that any magazine would pay attention to our band. To answer the questions via mail hast he advantage to think more intensive about it,but it takes more time of course, but that is ok, live and on phone it is more spontaneous.
Do you care about reviews? Which is the most peculiar you ever had, with this band or any other band you have been to?
-Reviews are interesting, and if you get a positive one, you´re pleased, but at the end oft he day it has less influence on the songs or the songwriting. We do what we love, we implement our own ideas in our songs, if you love it, then it´s cool, if you doesn´t, is that ok, too. Weh ad a review for CLHC in the Away from Life Mag, that was very cool for us, many thanks for that again. And with my old band Cuatro X we had a moderate review for our album " Hatefront" in the papermag Rock Hard. And some nice Reviews with the same band for our earlier demos in different magazines.
Which bands do people compare you to, is it boring that people compare you to other bands or is it understandable?
-The last comparison we have heard was with Agnostic Front, especially the vocals of " Cold Soul" from " Colourless". Otherwise people do not compare us to special bands, often they say we sound like 90´s HC Bands, oh, Snapcase somebody said, now I remember, ok, yet a special band comparison.
If you could choose five bands from the past and the history and nowadays and both dead and living bands to have a concert together with your band. Which five have you been chosen?
-Past Bands: Bane, Have Heart, Bad Brains, 7Seconds, Gorilla Biscuits( are they past?, I´m not sure)
Nowadays: Madball, Sick Of It All; Agnostic Front; Napalm Death; Terror
Is music a good way to get out frustration and become a nicer person outside the music?
-Of course, if you are able to channel frustration into positive energy and good music it definetly helps you to be a balanced person. It also can be sports or something else, the point is, that you have something to deal with negative emotions. I am convinced of that.
Which is the most odd question you ever have got in an interview?(Except this one then?)
-Like I said, this is just my second interview, the other was during the sessions of a streaming concert, and the interviewer asked just four questions about the foundation, bandname and our music style and band history, nothing really odd.
Which is the question you want to have but you never get. Please ask it and answer it?
-Would you change your name? Only if Sly Stallone forces us to do that😊😊😊!!
Futureplans for the band?
-We hope we can hold our Hardcorefest Hamm this year, it would be the fifth anniversary, we have invited some really awesome bands!! Otherwise we´ll release the new version of CLHC with Heiko on the vocals on a split together with the band Just Look Around. New songs are in the pipeline, so maybe recordings at the end of the year.
For yourself?
-Yes, me, my wife and our youngest son move out, weh ave bought a house and renew it actually; our two other sons stay at home and form a shared apartment. A big step for us and also for them, but fortunately we stay in the same block. Otherwise staying healthy, that´s the most important thing.
Something to add?
-Thank you very, very much for the opportunity to do this interview, for being interested in our band, it is great honour for us. Everbody, please stay healthy, pay attention to your friends and families, pay attention tot he coronarules, that we all get back our "normal" lives as fast as possible. Be positive, but negative of course!! PMA, Greets and Kisses, CL