Chron Gen was one of my absolute favoritegroups in the beginning of the 80´s and the second wave of punk. Here have Glyn from the original group answered some questions from me. They have done a new record too…so fucking good! September-2016
Have you been playing all the time between your latest record and the ones you did in the 80´s?
-We have played every 4 years or so at shows like Rebellion, Punk & Disorderly and some charity events. This year we have played a number of UK gigs including Rebellion, Paris and a tour of California/Las Vegas in May.
Which members is it in the group now and which groups have they been to before and in the same time as Chron Gen have been around?
-The line up is me (Glynn Barber), John Johnson (JJ), Roy Horner and Fraser Britten. JJ and I formed the band in 1978 and Roy joined in 1983. Fraser joined in 2013 JJ played drums with Victims of the Pestilence for a short time in the mid eighties.
What´s the difference of playing as a punkband nowadays if you compare it when you were younger, whats more difficult and what is more easy?
-The obvious difference is that it has taken roots globally in a very big way. Also, in the seventies, punk was a very broad church, with bands like the Tubes, Television, Blondie, Talking Heads and the Ramones alongside the likes of the Banshees, Clash and Stranglers. All of those bands created great melodic sounds
In the early days we would travel and live in the back of a van with the equipment and sleeping bags. It's a little more comfortable these days- we at least get a bed and breakfast.
Your music have been going to a more broad sound than only punk, how would you describe it with three words?
-Melodic, Powerful, Passionate
Is it easier or is it more difficult to do songs nowadays?
-No difference - abuse of power, greed, injustice and oppression is part of the world we live in, so punk rock is the perfect vehicle to express frustration about this.

Your lyrics, how about them, what influences you? Is there any subject you never will write about?
-The songs in "This is the Age" have a wide range of inspirations; world events, personal emotions and some off the wall observations. I obviously have my own personal thoughts behind the lyrics, but have avoided being too literal. Instead, we hope that listeners will find the songs relevant to their own personal experiences. Some are a bit more specific: Jump is about making the most of what we have and not being brought down by negativity around us. Imagination relates to the events following 911 and Ready to Overreact is based around the UK riots of 2011. I will continue to write about what is inspiring me in the moment.
You did some covers back in time, is it something you do live nowadays too, which covers if it is so that you still do covers?
-We still play Jet Boy Jet Girl in the set, and sometimes Living Next Door to Alice.
What does punk mean to you, is it only a word or is it a lifestyle?
-It is a lifestyle – it means freedom to express yourself and challenge the norm. It is definitely not a uniform or a particular sound
How have the punk changed your life, and how have punk changed through the years?
-As a teenager, I found that Punk was a great way to express myself and how I was feeling. It stays with you. I think that the UK82 scene was the start of a narrower view of Punk and a shift to a more hardcore style that is still popular today. However, I do think that there is a place for bands like ourselves, and that seems to be confirmed by the responses we have received this year.
How is it to play this sort of punk nowadays in England?
-It was often said in the music press of the early 80's that we were untypical of many of the bands we shared stages with – our sound was always different – more melodic and powerful. This is an important part of our brand also reflects what we like to hear in other bands. We are still seen as different to the mainstream punk acts – we like that
Is there any good old bands around that you like and any new ones?
-Still like Killing Joke, the Ruts and the Damned. The Generators from the US are friends of ours and are a great band.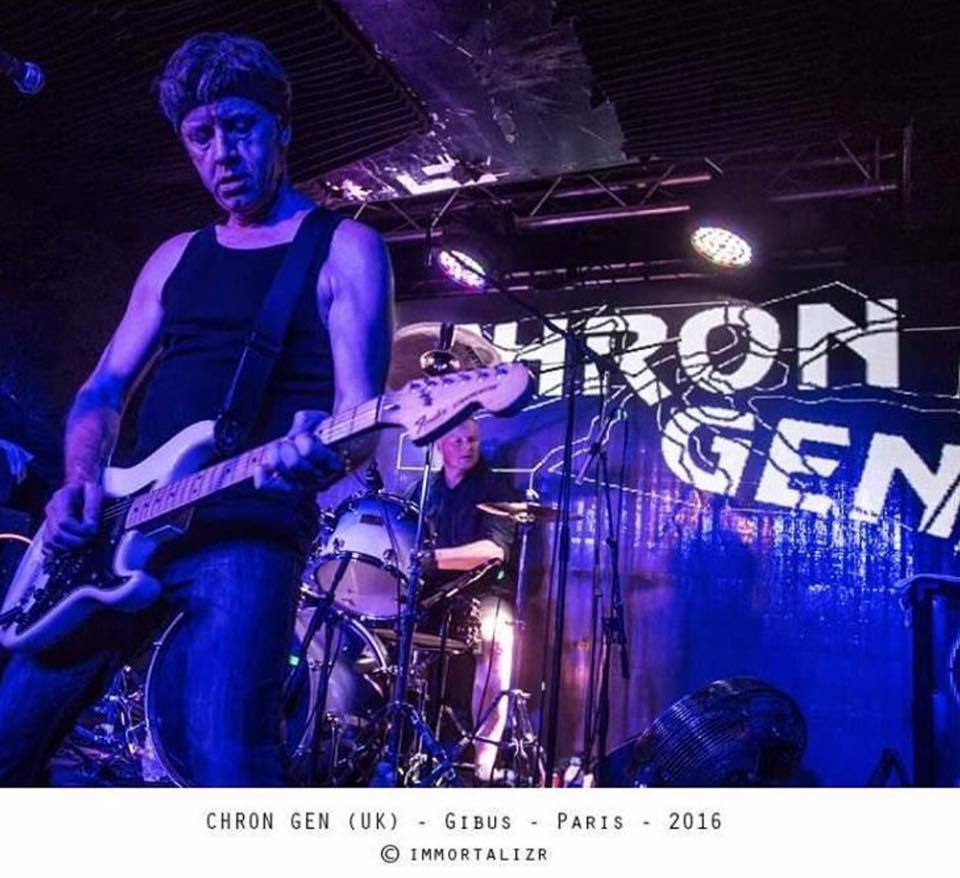 What do you know about Sweden, have you been here and played?
-Never been to Sweden, but would love to come at some point.
Have you heard any good Swedish bands?
-Army of Lovers were interesting! I've also heard some stuff from a band called Rebuke which was impressive.
How is it to live in England now, politically, fascists? Brexit etc?
-Brexit was a big mistake and I think that a lot of people who voted leave would vote differently now.
Music and politics, does it goes hand in hand?
-Music is a great medium of expression, not just for politics. Great lyrics with the right sound is a very powerful way to hit senses and emotions. I have no problem writing about love, loss, inspiration and positivity as well as social aspects of life.
Best political act/band/artist?
-The Clash
How do you see on downloading, mp3 and streaming etc? Is it good or bad for a band like yours?
-It is good for instant accessibility – it allows people to hear new music before they buy it. The quality of the sound is less, but mastering techniques can reduce the impact.
Are you satisfied with the new album?
-Very much so. It was always going to be different from the Chronic Generation album. "This is the Age" has been described by others as how you would expect Chron Gen to sound like 30 years on. It is faithful to the Chron Gen roots (melodic and catchy), but has a modern feel, with thought provoking lyrics –songs we are proud of. The production is our best yet- a natural, live feel with the guitar sound we always wanted.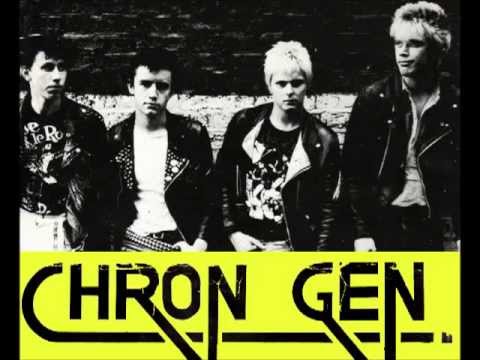 Westworld Recordings, what do you like it?
-They are cool guys with a good distribution network. They also tend to be focus on signing melodic bands, such as ourselves
Is it important to get out your music in a physical way and not only digital? Why or why not?
-I personally like a physical copy – CD or vinyl that has artwork, sleeve notes etc. I am happy for our music to go out digitally also – many people prefer that, so why not?
Five records you can´t live without?
-Rattus Norvegicus (Stranglers), The Scream (Siouxsie), Rocky Horror Show (Original cast), Made in Japan (Deep Purple), Islands (Ludovico Einaudi)
The first , the last and most expensive record ever bought?
-Go Buddy Go (Stranglers), Ruts (Animal Now), Purple Electric Violin Concerto (Ed Alleyne Johnson)
When you took the name Chron Gen, was it the obvious choice or did you have any other names that you would call the band? Which is your favorite bandname?
-We started as the Condemned before switching to Chronic Generation which we soon shortened.
Favourite Band name - Lords of the New Church
Is it many interviews? Is it boring?
-No – it is fine
Which is the most odd question you ever had?
-This one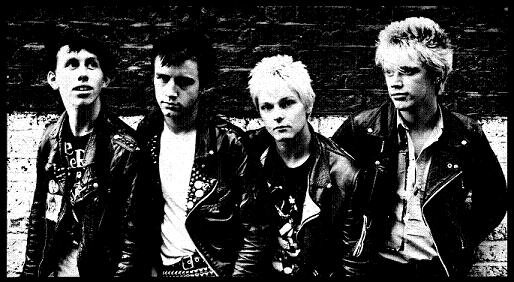 And which is the question you never get but want to have? Please ask it and answer it?
Q - What advice would you give your 18 year old self?
A – Take a lot more care about the management deals you make
Futureplans for the band?
-We have just finished a video of 'Jump' that will be released on YouTube by the end of September. We are pretty quiet now for the rest of 2016 – just the 100 Club on November 4th. In 2017, we are looking to do tours of Europe and the U.S, and have a few confirmed UK dates (No Future festival - Feb/Blank Generation-May, Punks Alive – June).