Austrian Choking Revenge shocked me with their good music and I was "forced" to interview them. Here´s the interview with the group which is done in November-december 2014.
Please tell me a little bit history of the group?
-We started in the year 2008 in the cellar in my old house. In the first year we had a different singer and after a short time Foeny joined the band and this was the beginning of Choking Revenge.
The following years we recorded one EP " Fame & Fortune" (D.I.Y.) and one CD "In your Face" which was released by Puke Music Berlin and we played a lot of gigs in Austria, Germany and Czech Republic.
Please tell me a little about every member in the group right now, age, family, work, interests and something bad about everyone?
-Foeny – Vocals
Body – Guitar and backing Vocals
Phil – Guitar and backing Vocals
Rene – Base and backing Vocals
Tom – Drums
Your sound sounds very genuine and I think both old 70´s metal and in the same time Social Distoriton and Hellacopters? What about that?
-There are a lot of different influences from every band member as we all listen to different kinds of music. We consider this actually as a good thing. Although it is sometimes quite difficult to combine those various ideas and influences - in the end this is the key to a unique Choking Revenge sound.
Which is the biggest band you ever have played with? I think that you should go out on the streets with a band like Volbeat and become famous after that?
-Agnostic Front, Dog Eat Dog, Demented Are Go, etc.
If we had the chance to play with Volbeat and get famous afterwards we would certainly do that…
What´s the best thing with playing live? I can imagine with your fast music that it´s wild?
-The best live shows are those where the crowd really gets into our music.
And where is best to play?
-All over the place wherever people are in the right mood for a good party!
How is it to play this sort of music in Austria?
-Small but nice scene
How would you describe your music in three words?
-Loud, fast and punk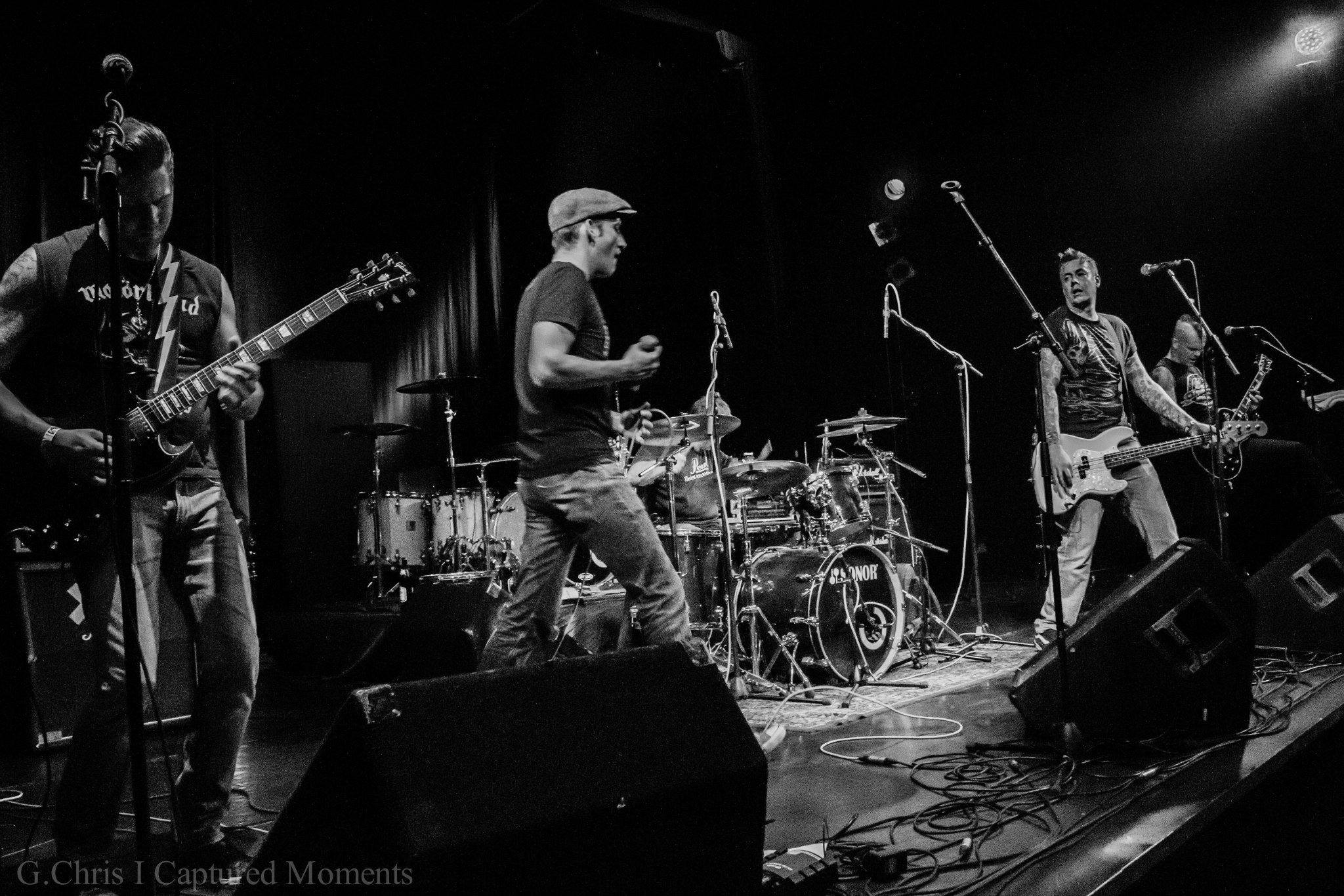 What does punk mean to you, is it only a word or is it a lifestyle?
-Of course it is not only a word, it is a way of life. You can see it in the way people dress, what kind of concerts they visit, in the political opinion they have, how they live their lives and what they think about our society.
How do you see on downloading, mp3 and that stuff?
-Unfortunately today it is completely normal to have all the newest music in no time. By downloading (and mainly illegal downloading) people lose the valuation for the music and forget how much work it is to make a good song or a good album.
How is it to live in the Austria now? Politically?
-Everybody can really be glad to live in Austria as the economic status is very good and we have a good social framework but also the taxes are very high.
Is there any good bands from the Austria now? Is the punkscene big? How is it in your hometown?
-There are a lot of great bands around in Austria like BSZFOS, Unavoidable, Astpai, Missstand,Wham Bam Bodyslam etc. There is a nice underground scene here in Austria with a mix of different subcultures. This is also valid for our hometown where we have a bigger underground scene.
What do you know about Sweden?
-Good social framework, high taxes, strict immigration act Expensive alcohol, Ikea, H&M…
Have you heard any good bands from Sweden?
-Perkele, On the Job, The Bones, ABBA, Roxette…
Your lyrics, who does them and what influences you?
-Our lyrics are influenced by experiences and occasions of our lives and also by my left-liberal political opinion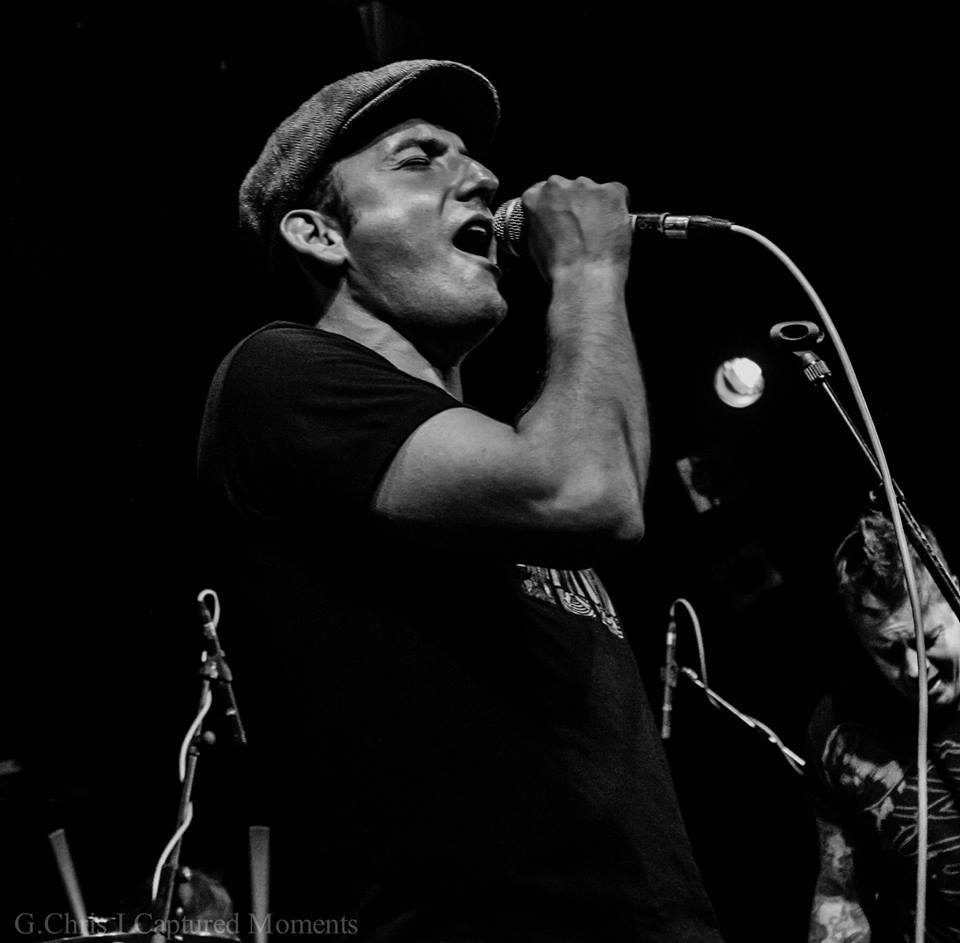 Is there any subject that you never will write anything about?
-No
Politic and music, does it goes hand in hand?
-It is very important to point out the political deficiencies and music is a quite good opportunity to do that
Best political band/artist?
-There are innumerable bands and artists who are politically committed and for that reason I don't want to pick out a single one. The co-operative is what counts in this case.
Do you think that music(lyrics and so on) can change anyones life, I mean people who listens to music?
-The question is if people do want to change their lives or not. Music can be a great way to find the right attitude.
When I saw your cover on the record In your faces, I think of a Hatebreed-cover or something like that, is it important to have a cover which shows people which musicstyle you play? Which is your favourite cover?
-Covers do not necessarily own priority nr. 1 for us. However we think that it is just the right cover for the whole story.
I really like the cover of The Clash "London Calling" but also Oi and ska covers from the early 80s.
Can you imagine yourself do a tribute song to a football team, animal rights or something political? Or have you done that already maybe??
-Never really thought about it…
How does your audience look like? Which people do you miss on your concerts?
-Well, we appreciate any audience that likes our music. What we don't want are any fascistic, fundamental our radical people on our shows
Please rank your five favoriterecords, five favoriteconcerts and five most important things in life?
-Motörhead - Inferno
Oxymoron - We feed the breed
Cock Sparrer – Shock Troops
Perkele – Forever
Demented Are go – Orgasmic Nighmare
My first Motörhead, Cock Sparrer, Perkele, Demented are go and Bad Co. (ex Oxymoron) concert.
Family, health, friends, music, the band
Is it boring with interviews? Which is the most stupid question you ever have got??
-No, we like it. It's a good way to give people an idea of Choking Revenge and helps to spread the word
Tell me a little about Puke Music? Is there any other good bands there
-Puke Music is a small punk label from Berlin, established about 10 years ago. They also produce merchandising by themselves and have a store in the Berlin district Prenzlauer Berg. The owner is Bernd Böhm who is also the singer of the Berlin punk band "The Bermones". Most of the bands on Puke Music are from Germany, as for example Oxo86, C.O.R., The Gumbles, Berliner Weisse and so on.
Futureplans for the band?
-To play as many gigs as possible and release a new album in the near future.
For yourself?
-We will see what the future brings for us!
Wisdomword?
-We hope to see you on one of our shows soon!
Something to add?
-Greetings to our families, friends and fans!!
Cheers Body!
.