Ciot is a really good finnish hardcoreband which I fell for the first time I heard them. Now it´s september 2020 and the interview is done.
Please tell me a little bit history of the group?
-CAR was born about 9,5 years ago, in Järvenpää, Southern Finland, and the first rehearsals was held somewhere during the Eastern 2011 so the band will be 10 years old next year. Our first show was set up at the end of the 2011 and the first EP came out early in 2012. Since 2012 we have released couple
EP's and one album before this new LP called "Final Broadcast" and we've been playing shows and touring around in Finland, Eastern Europe and the US east coast. Over the years we've been through two line-up changes and the current band has played together since the beginning of 2018 and that year was a certain kind of re-birth for us.
Please tell me a little about every member in the group right now, age, family, work, interests
and something bad about everyone? Earlier bands? Other bands on the side?
-We are five fine "young" gentlemen ages between 29-35 and we all have different jobs or studies going on: Petri is a carpenter and he's building handcrafted snare drums, Kaarle is working on a record label, organizing shows and small festivals in music society group and playing in rock band called Köysistö,
Simo studies to become a barber & playing music via his solo stuff called Set The Tone and punk band Distral, Olli studies political sciences at Helsinki University and I'm working at school with the youngsters and playing music in noise rock group Noisy Heaven.
I described that you have a little of the same style as many old hardcore band but in some way
an own sound? What about that? Favorites from the past?
-Before starting this band, we wanted to play same style of punk like Minor Threat etc old school hardcore punk bands but soon we figured out that our style, songs & sound would be a little different and nowadays our songs have even more diversity and melodies than back in the days. The songs are also a
bit longer but faster. But yes, we have listened all kinds of old school hardcore bands and we have picked up influences of the punk/hardcore from 80's to 2020's.
I'm a fan of the early 80's classic US hardcore punk bands and some of my favorites are bands like Minor Threat, Black Flag, Circle Jerks, Descendents, Poison Idea, Jerry's Kids, Void…. As a band we have always looked up former Finnish bands like Life Giving Waters, Abduktio and Endstand as well as more melodic
punk/hardcore bands like Propagandhi, Strike Anywhere, Bad Religion and such.
Cause A riot ...are you satisfied with the name? How did it came up? You weren't afraid that
some other band would be named like this? Which is the best band name you know?
-Our original vocalist Markus came up with this name "Cause A Riot" and I don't think we ever had any alternatives. It just sounded like a classic name for a punk band so we decided to keep that. It might sound a cliché for some people, but since our songs are nowadays definitely more politically charged, it's actually a good name for us. The best band name is LAMA (classic Finnish punk band), which means "economic depression."
What ́s the best thing with playing live?
-The best about playing live is that you get your thoughts away from your job duties, problems of the world and other bad issues. It's also a relatively cheap mental health medicine. I'm sure that every band has started to appreciate live shows even more during this Covid-era. We haven't played shows in 6 months
(it's late August when I'm writing these notes) but we do have a couple scheduled for September/October. Let's hope those will happen...
And where is best to play? And the worst place?
-We have always had good shows and fun, especially in Tampere - and it's probably my favorite city in Finland. But I have to say that in Tallinn, Ulase12 social centre crew has been really really really good for us since the beginning. We have played there several times during the 2012-2018. We have started
tours from there and we have finished tours in there and they always have made us feel very welcome. Heartwarming group of people in a heartwarming place.
How is to play this sort of music in Finland right now? Which types of bands do you have
concerts together with? Is it only hardcorebands or what?
-Over the years it has felt that we don't easily fit into some specific genre in the punk section. Perhaps we are a bit too melodic for the hardcore punk fans and on the other hand, too "hardcore" for skate punkers and melodic punk people. But anyways we have always played shows with different kinds of punk/hardcore bands and that is how it should be.
How would you describe your music in three words?
-Fast, melodic, heartfelt.
What does punk mean to you, is it only a word or is it a lifestyle?
-Definitely not just a word. For me, punk and punk bands have taught about the society and the environment where we are living in, human & animal rights and how to treat people respectfully. It is safe to say that I'd be very much a different person without discovering punk. I'm sure the punk has shaped every one of us in this band as a person as much as musically and of course one of the best times in our lives has been the shows and the tours, especially abroad - meeting amazing people everywhere. Wouldn't trade those memories for anything.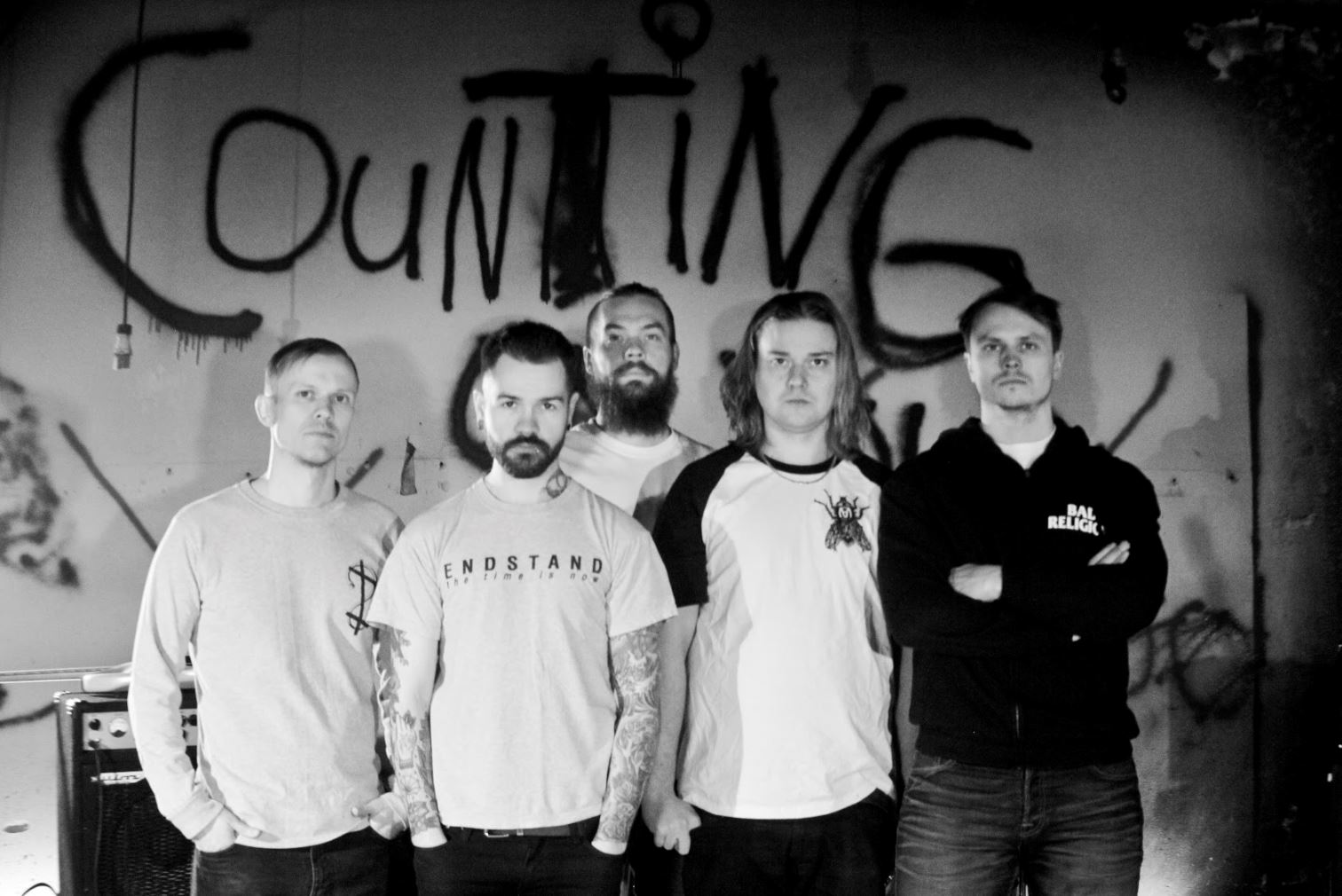 Which song/album or group was it who took you into punk/hardcore?
-We were little kids when all these classic skate punk bands came, somewhere in the middle 90's and those albums had a huge impact on at least some of us in this band. I remember when I was at the elementary school with our other guitarist Olli and we blasted Green Day's Dookie cassette over and over in the middle of the school day. But if I must name just one group - that would be Bad Religion. "Stranger than fiction" and "Grey race" were the first records I heard them in the age of 13-14 and I instantly fell in love with their music. Think BR was also one of the bands that was being mentioned as a "guideline" when forming this band
What shall a young guy do today to shock their parents as the way we did when we were
young? They have already seen everything ;-)?
-As a person who are working with those young guys, I'd say that be nice to everyone, that's make my job easier, hah.
How is it to live in Finland right now? Politically? Fascists? After and during the Corona-
lockdown?
-Well, for a backstory we have had some 20 years of right wing majority in governments from the start of the 2000's to all the way to the 2019 when we finally got a true left wing government. So we have had a whole generation of people, who have seen austerity as the only way to run the government. Thankfully
we now seem to have a broader variety of options to move forward.
So yes, we have seen the comeback of the old skinhead idiots that were a problem back in the 90's. But now it's more complex problem because the far-right have had a favorable breeding ground for their idiotism for a while now. We have seen the rise of nordic neo-nazis and nationalist movements and it has been horrific as Finland has not had politically oriented violence in decades. We do have same sort of populist-nationalist party in our government than your SD and it has gained popularity all over the nation and it has done it's best to popularise racism and fascist rhetoric. The positive thing in all of this is, that Finland is fairly stable country with long history of people working together and we do have a fairly strong anti-fascist mentality in Finland and people are not willing to take this kind of bullshit lightly. So interesting times indeed. Covid-19 basically shut the whole country down for a couple of months, but now it seems that we can continue in - what not - normal manner if people are following the guidelines of the government. Finland has had a fairly good record in dealing with this nasty virus but it's not over yet. We'll see how this will turn out but you gotta stay positive! So there is still loads of work to be done and we'll definitely speak out whenever there is bullshit to be detected and called out for.
Is there any good bands from Finland right now? Is the punkscene/metalscene/hardcorescene
big? How is it in your hometown?
-We do have so many great punk/hardcore bands in Finland that it would take couple pages to write them all but I can drop a few names: FUN, SMOKE ALARM, ABNORMI, KULTAISET VUODET, GOO-HAGS, LÄHDÖN AIKA, SUNTRACE, BERUSAT UPPROR, BLOSSOM HILL, RUKOUS, HARHAT, HERO DISHONEST, SA-INT,
TERESA BANKS, JUGGLING JUGULARS & SILVER FALCONS.
Punk scene in general is doing great in Finland : lots of shows, new bands, old bands and active people who are organizing shows, zines, workshops & releasing records. But our hometown Järvenpää it's different story. There's really no venues for punk/hardcore shows anymore, too bad. It used to be (10-15 years ago) a very decent city for the bands with at least three clubs/bars to play. I saw many of my all time favorite finnish punk bands live in there just a 5-10 minutes walk away from my home door and Cause A Riot also played the first show ever in Bar Swengi(rip) in November 2011.
What do you know about Sweden? Have you been here sometime?
-What comes to things like equality, social integration and workers rights - Sweden has been great role model for the other countries and I really hope that it would stay that way. Unfortunately, it seems like this right-wing Nazi party has taken a solid footstep even in country like Sweden which always has been so
open-minded society. But sadly that's how it's everywhere in Europe right now as we know. I think everyone of us been visiting multiple times in Sweden but unfortunately, we have never played there with CAR and that's the thing we need to fix it as soon as this covid mayhem gets better.
Have you heard any good bands from Sweden?
-Sooo many: Ebba Grön, Terrible Feelings, Disfear, Anti-Cimex, Masshysteri, Lastkaj 14, The Hellacopters, Weeping Willows...As a band we all have listened lots of these skate punk classics like Satanic Surfers, Adhesive, No Fun At All, Millencolin etc.
Your lyrics, who does them and what influences you? Not in any other than english? Not ever
in finnish?
-Our vocalist Simo writes the lyrics so he kindly answered the next 5 questions:
S: To be honest, I tend to write about whatever bothers me at the time. All the injustice that comes across, whether it's something in everyday life or more from a political point of view.
I have been playing around with the idea of writing some songs in finnish but somehow it just feels more clear to me to write them in english.
Is there any subject that you never will write anything about? Or is it OK to write about
everything?
-S: I do like to keep the topics global and I always want to make a stand in our lyrics. Plus the screaming in this band is bloody murder so I don't wanna waste my voice for some meaningless nonsense hah.
But to look it deeper, I don't see any rules when writing a song and I don't think anyone should. It is your words that comes out from your heart and that is the most authentic poetry you can make for yourself.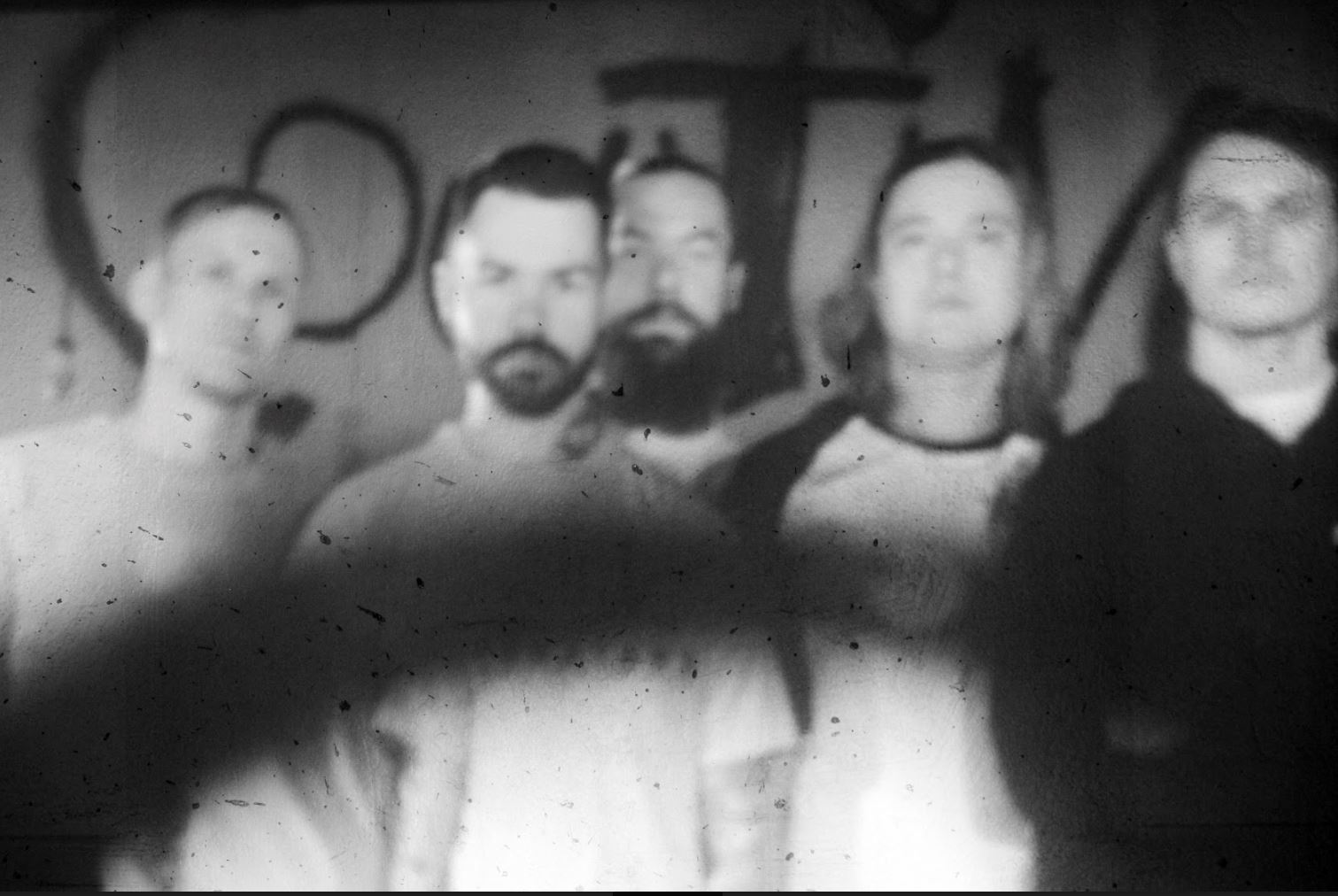 Politic and music, does it go hand in hand? Which is your most political song? Is it
important to get out your opinions in music?
-S: I don't think I can name just one song. For example on our latest record 'Final Broadcast' the songs mainly revolves around a theme that not only points out the absurdity that we had to deal with our government at that time - but most importantly how do we as common citizens start to behave and act on it - and on each other.
Music and politics most definitely goes hand in hand. Throughout history the music has had a huge impact on people to unite and make a stand for what is right - from anti-war campaigns to basic human and animal rights. I'm not saying that every band and every song needs to have an agenda but music is something we react very deeply to and if we have a chance to change the world with it, we should.
Best political band/artist?
-S: Again, it is too hard to try and pick just one band or song but I would say that right now my favorite politically charged bands I keep listening to are Strike Anywhere, Rise Against and Propagandhi among many many others.
Do you think that music(lyrics and so on) can change anyones life, I mean people who listens
to music? Give me an example if you have some?
-S: It most certainly can. At least it can make you feel things and make you see or think in a different perspective. AND for some it can be very informative to listen or read about something that you didn't know was happening in the world.
For example, ten years ago I watched the music video of Rise Against called 'Ready To Fall' and being an uncut version, it had quite graphic footage of animals being slaughtered and abused. I felt so sick and disgusted so from that moment I decided not to be a part of it and went meat free - never looking back.
So yes, it can be as simple as that to make a change with music.

Now back to Ari:
Your favorite record cover all time? Who does your record covers? And do you have any good
record stores in your hometown?
-I don't think I have an any specific favorite album cover but right now I'm thinking of Suede's first LP where they have this kissing couple in the front, that's beautiful cover+ Suede is one my favorite bands so I'll name it. I prefer an album cover with some simple photo or painting over anything. That is why I was
really glad about how our new album cover turned out. The cover was made by artist called Leena Lumiaho. Our first LP & EP covers were made by our good friend Daniel who is also a tattoo artist nowadays. I live in Helsinki and my favorites records stores right now are Pertin Valinta, Stupido Market and Fresh Garbage Records. I'm also trying to support small distros as often as I can and remember.
Is it important to get out physical records of your stuff? Why or why not? Vinyl, CD, cassette,
what do you prefer if you could choose whatever ? How can I get your old records?
-Physical records is very important for us, we all like to buy records especially on vinyl so it was clear right from the start that we are going to put out records both, on cassette and on vinyl. This new album came out only on vinyl and the last 4-four song ep only on cassette but we prefer vinyl. We were lucky enough to have Stupido Records & Shield Recordings release this new LP so it was a big relief. We still have a bunch of records left, first and second LP's and some 7 inch EP's. If you like to have them, just send us mail causeariot96@gmail.com or drop a message on Facebook/Instagram.
Please tell me a funny thing which have happened during your career and under some gig? Or
is gigs only a boring thing to do?
-Gigs and especially the tours are the best thing to do when you are in a band and we have had some really great ones over the years with lots of amazing memories. In 2014 we did a 7 show US East Coast tour and there would happen funny things pretty much all the time. Our first show was in Providence, Rhode Island and it was a house party show. The place was pretty packed and of course we were really excited for being there. When it was our turn to play, we noticed that both - the guitar and the bass didn't work so we needed to borrow also the instruments from the other bands (we already had borrowed all the
amps and drums earlier) and this great NY punk band called (A)Truth saved our asses so we got to play.
But after playing first two songs, there was already 2-3 broken strings and bunch of other problems so we decided to quit and take a fresh start the next day in Boston. But the after parties were great as was the rest of the tour!
How does your audience look like? Which people do you miss on your concerts? Have any fan
did something really funny like a tattoo with your band name etc? Which is the biggest band you
ever have played together with?
-I dont think it's possible to put our audience into certain category, there's always has been all kinds of
people in our shows, not only punks and we are happy to get play with different bands to different
people.
I'm not sure if we do have fans but sure it would be fun to see someone taking a CAR-tattoo hah. The biggest band we have ever played together with is perhaps Satanic Surfers in St. Petersburg, Russia 2018 at The Feel Good Fest. We also played with hardcore/metal bands called Hollow Earth & White Widows Pact in Brooklyn, NY and they seemed to be quite known in the East Coast.
Please rank your five favorite records, five favorite concerts and five most important things in
life?
-The top 5 records ever (at least today 25.8):
Jawbreaker - Dear You, Wu-Tang Clan - 36 Chambers, Ratsia - Elämän Syke, David Bowie - Ziggy
Stardust, Gorilla Biscuits - Start Today.
Top 5 concerts:
Endstand (the last show) - Helsinki 2010, Suede - Helsinki 2019, Hundred Reasons - Seinäjoki 2002,
Against Me - Helsinki 2015, Samiam - Berlin 2017
Top 5 things in life:
Family, friends, music, books & relatively healthy lifestyle.
First, last and most expensive record ever bought? And the record that you ́re most ashamed
of?
-I can't remember the first record I bought but I do remember that first cassettes I had were Green Day - Dookie, Metallica - Black Album and probably Bon Jovi - These Days. The first vinyl I got was Black Sabbath - Technical ecstasy Italian pressing picture disc. It might be a bit worth of money nowadays, at least according to discogs. The latest record I bought was Ways Away - S/T LP and it is really good, check it out if you like melodic punk rock.
I haven't bought anything really expensive, think I have payed something like 35 euros for some records like Roky Erickson LP's but it feels like many new records costs 30€ easily. I'm not ashamed of any of my records, anymore. Been wise enough to throw away all the bad ones.
Is it boring with interviews? Is it much interviews? What do you prefer via mail, telephone,
live?
-Haha, this is something like the fifth CAR interview ever so we won't get bored with these. Would be nice to do interviews live also but ofc it's a way easier via mail.
Do you care about reviews? Which is the most peculiar you ever had, with this band or any
other band you have been to?
-We read every review closely and do care about feedback no matter if it's good, bad or constructive. Of course it's feels good when someone has written nice words about the music you made and actually it seems that our recent LP has got some very good reviews lately. The weirdest review was probably in
this certain Finnish zine where we sended our demo tape. The writer only wrote that he got the tape but immediately lost it so he couldn't listen or review it hah.
Which bands do people compare you to, is it boring that people compare you to other bands
or is it understandable? Is there any band that people always compare you to...
-It's really understandable when people are comparing the bands to others. That's what I'm doing myself too and it's a lot easier to find new cool bands when you have some sort of line to follow. I'm just listening to this band called "Former Youth" because someone said their singer sounds like the Jason from band
Kid Dynamite, and that singer actually was Jason from KD. Lately some of people have been said that our new LP sounds a very much the stuff Endstand did, but we are very ok with that since we all have listened to that band a lot during the years.
If you could choose five bands from the past and the history and nowadays and both dead and
living bands to have a concert together with your band. Which five have you begin chosen?
-Since the music & punk is best when shared with you friends I picked up 5 bands we have played/toured within the past: Lords Of Death, NHL95, Prokuratura, Custody & Fladderpuck.
Is music a good way to get out frustration and become a nicer person outside the music??
-Absolutely. Like I wrote earlier, playing music is great way to keep your mental health in balance and it usually helps you forget bad things - even for a while.
Which is the most odd question you ever have got in an interview?
-I'm not sure about that but this is by far the longest one and it's great! It's been really fun times for answering these well-prepared questions.
Which is the question you want to have but you never get. Please ask it and answer it
-What would be the place (city or country) where you'd like to play someday with CAR? In Finland that would be Oulu and abroad I'd say South America.
Futureplans for the band?
-Currently we are trying to write new songs which hopefully will end up to our next LP or EP. We'd like to also do a some sort of Euro tour next year (we had planned East Europe tour for last May but it naturally got canceled), but at the moment no one knows how things will go.
For yourself?
-Doing the things that gives me joy (listening records & podcasts, reading, running, eating) and spending quality times with the family & friends.
Wisdomword?
-Why be something you're not.
Something to add?
-Thank you so much for this interview and the amazing review at Skrutt Magazine. Really hope that we will get to play shows in Sweden before we die!
-----------------
The Band: Simo - vocals, Kaarle - bass, Olli - guitar, Ari guitar, Petri - drums.
causeariot96@gmail.com causeariot.bandcamp.com