Caj Karlsson haven´t the name which makes him to Swedens most wellknown person but his music is really good I think. Do you like Sundström, Demian, John Holm and that type of music so should Caj be something for you. I got answer from this guy only 1 hour after I send him the questions… …..31/7-07
Please tell me a little about yourself? Age, why you´re playing and bands before, family and so on?
-I´m 37 and I presume that I play because I can do it. From the beginning it was a way more to be someone but nowadays it´s more so that I Cannot stop. Have tried but it´s harder to stop with music than it is with booze. My first band was the punkband"Dö civil" and from that band came Sinn Fenn which was on the roads fro 13 years. I have many families.

Do you work or do you have this as a work?
-I´m only doing music.

How much does a guy like Caj Karlsson sell of his music?
-Sell is a boring expression, especially in the musicbusiness but I can think that many have heard my songs.

You have had help with the vocals from guys Magnus Lindberg, Lars Demian and Mikael Wiehe, how did it became so?
-I´m surely Swedens most unknown devil which have got the favour of playing with such fantastic singers and songwriters. I think that it is becuase they like it
Your lyrics feels a little bit black sometimes? Is it a way to get out such feelings or is it only something which comes of itself?
-I don´t fucking know. It´s maybe some sort of selftherapy. Everyone can´t do anything like Gessle and Carola.

What makes you write lyrics? When are you doing the best lyrics? In which state are you in?
-I write when I feel good and life is feeling good. Starts at 9 o clock in the morning and quit 14 in the afternoon. It happens that I can do songs here and there too.

I think I hear a guy like John Holm in your music? Is it something you have listened to or how is your relation to him?
-Have only heard some record with him on a party 15 years ago so I don´t have a clue about his music.

What music do you like otherwise? Is there anything good right now?
-I like Steve Earle, Roger Waters ,Tom Petty, Jethro Tull and a lot of other stuff. There ´s some good bands and there´s a lot of shit.

Many singers in this style comes from the punk from the beginning? How is your relation to punk?
-I´m a punk in my soul!!!

Your record company…how are them?
-I haven´t one decided label but Pama Records have released my records and they´re good. The big companies can fuck off and take their money there the fire is burning for a long time…

I get in contact with you via My space. What do you like My Space and that type of communicatron?
-I´m a little doublesided to everything which is born in USA.

Where do you stand when we talk about mp3? Download or not? Free or not? Who is it best for except the listener?
-Do you have the money you can buy it otherwise you can download. Music must be for all.

How do you think it is to live in Sweden then? Some difference between Reinfeldt vs Persson?
-Persson is a pig and Reinfeldt is an even bigger pig. Many have a good time but many people get their situation even worser.

Is it many interviews? Is it boring?
-It´s OK. I´m often say no. Anyway when the newspapers calls.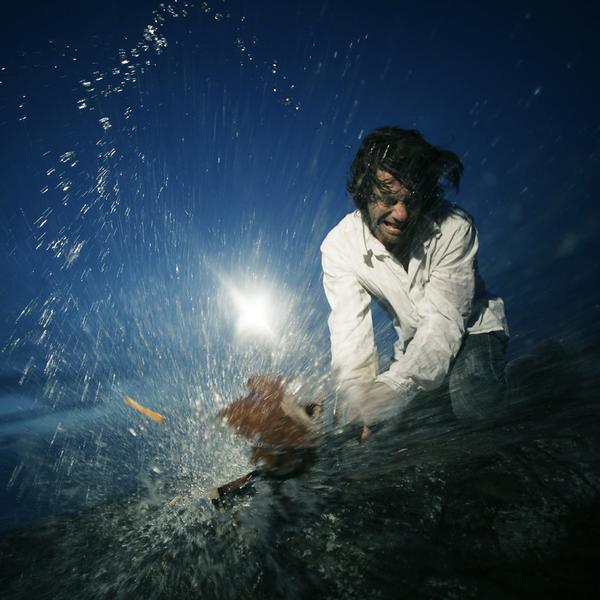 You have almost never anything important to say in interviews you say? What do you mean with that?
-I´m best through listening to the songs. Have a lot of questions and not so many answers.

Which is the question you never get but you want to have, please ask it and answer it?
-I don´t have one..

You comes from southern Sweden…is it bad to come from there? What´s the best and what´s the worst of not coming from Stockholm?
-One good thing is that you don´t must hang around with the people from the bransch which only want to hang around and do nothing.

Are your songs much on the radio now? What is the payment from STIM nowadays?
-My songs is being played a lot on the radio. It becomes really good extramoney.

Please rank your favouritereciords, five favouriteconcerts and five most important things in life?
-It changes all the time but The Wall I really like, my own concerts is fun to be on.

The first, last and most expensive record ever bought?
-I don´t remember the first or the most expensive. The latest must be Rage Against the Machine sometime in the 90´s.

The most embarrassing record in your collection?
-I believe that there´s some Carolarecord somewhere in the house. Shit, I must do a fire!!!

Which is your advice to young musicians that want to come somewhere, how shall they do to come somewhere?
-It depends on where they want to come. Be honest I must say.

Much gigs or?
-It´s enough gigs.

Which type of people comes to your concerts?
-All possible.25-100 years.

Futureplans with the music?
-Record soon, play this autumn and then I take a break for a while.

For yourself as a human being?
-No plans.

Wisdomword?
-I don´t have any.

Something to add?
-Thanks you for asking those questions Peter.
Take care Caj

<![if !supportLineBreakNewLine]>
<![endif]>