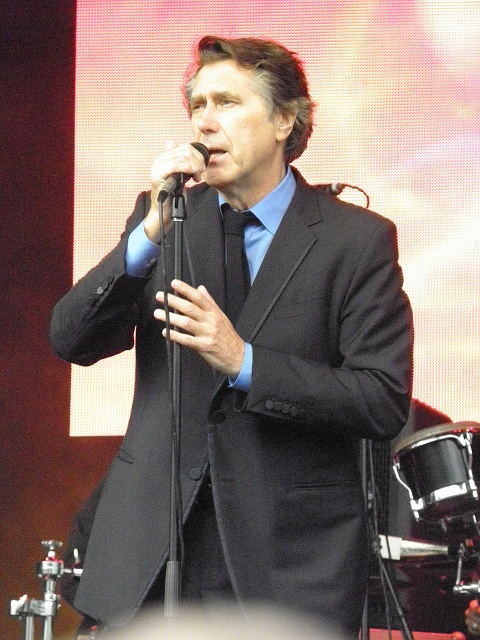 Det här är bara en av konserter på Liseberg som jag har tänkt att gå på i år och först ut är då en utländsk akt och då inte vilken som helst utan Bryan Ferry från Roxy Music. När man lyssnar på Ferrys musik så förstår man varför Lustans Lakejer låter som de gör. Det lustiga att när jag ser titta på Bryan Ferry med sin halsduk så tänker jag lite på Sven-Bertil Taube med sin scarf. Det ramlar in ganska mycket publik denna kväll som har regn i sitt sköte men det kommer bara några droppar under konserten. 8 stycken är det i bandet, varav två trummisar och de gör att de låter mäktigt många gånger, två körtjejer och två dansare! Ferry förnekar sig aldrig. Han är pensionär och fyller 67 år men det kan man inte tro. Jag har i och för sig aldrig sett honom förut men han har en scenpersonlighet och fart på scenen som jag tror att han alltid har haft. Det enda jag ogillar på konserten är de ibland lite för långa solona, även om musikerna säkert är skickliga, det instrumentala partiet i mitten men konserten växer efter hand. Jag förstår att han spelar låtar från hela sin karriär och han blandar upp sina egna låtar med andras låtar som Like a hurricane som bandet och Bryan gör riktigt bra och Jealous Guy. Jag är lite dålig på hans egna låtar med jag hör underbara låtar som Love is the drug and Let´s stick together.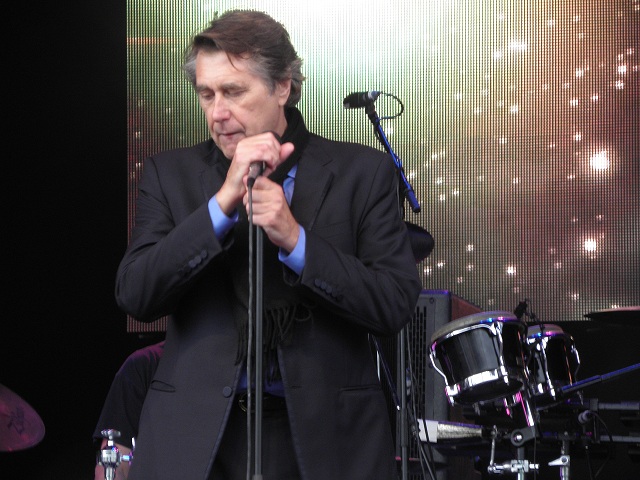 Självklart spelar han klassiker som Slave to love och Sign of the Times från The bride stripped bare görs i en riktigt tung version. Jag är ju lite dålig på hans låttitlar och vill därför inte säga några mer låtar men på det stora hela var det en riktigt bra konsert som jag tyckte började lite trevande men för min del tog den sig rejält i slutet och det blev en riktigt trevlig kväll med denna rocklegend. Vad jag inte förstår mig på bara är varför man skall klappa mitt i låtarna när någon har gjort ett solo.....jaja.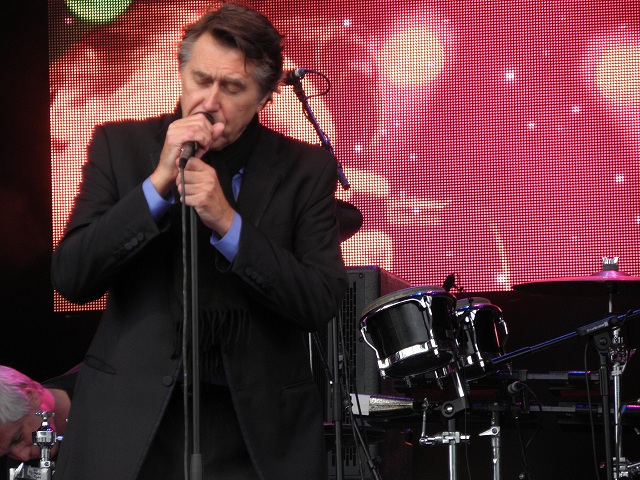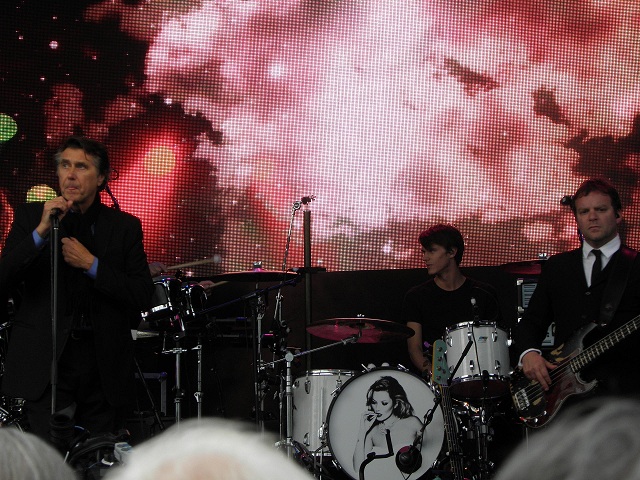 This is only one of all concerts at Liseberg which I was thinking of going to this year and first out for me is then a international act and then it´s Bryan ferry from old Roxy Music. When I listens to Ferrys music do I understand why Lustans Lakejer sounds the ay they do. The funny thing when I look at Ferry with his clothes is that I think of Sven-Bertil Taube with his scarf. It comes more and more audience this evening which have rain on it´s way but it only comes a few drops during the concert. 8 was the amount of the band and there is two drumemrs which gives the sound a mighty style, two choirgirls and tow dancers. Ferry doesn´t deny himself. He´s 67 this autumn but that can you never believe. I have never seen him before but he have a scenepersonlaity and speed on stage as I think he always have had.
The only thing I don´t like on the concert is the long solos, the musicans is surely scill but I don´t like those things and I don´t like the instrumentl part either but the concet grows after a time. I understand that he do songs from all his career and he mixes his own songs with other covers like Like a Hurricane as the band and Bryan do really good and Jealous Guy. I´m a little bad at his songs but I here onderful songs like Love is the drug and Let´s stick together. Of course he plays a hit like Slave to love and Sign of the Times from The bride stripped bare which is done in a really heavy version. I´m as I said a little bad on his songtitles and I don´t want to say anymore but it was a really good concert which became really good in the end even if I didn´t like the beginning as much as the end of the concert but it became really nice evening with the old rocklegend. But one thing I don´t understand, why must people applause in the middle of a song just because of a solo...yeahyeah.