A french punksynthhardcoreband which I really like is called Bluebird Project. Why not try to let hem go into your ears…this interview was done in august 2021
Please tell me a little bit history of the group?
-I created the band in 2018, with intent to mix the energy of punk and the diversity of electronic music, the funny thing is that the first 2 albums we maintained the sound of punk rock.
Please tell me a little about every member in the group right now, age, family, work, interests and something bad about everyone? Earlier bands? Other bands on the side?
-The band members have changed 3 times since the creation of the group, LEX (the drummer) teaches drums and is in 2 bands « EBEL ELEKTRIK » 70s Rock and « STERN » an Pop … MIKA (bassist and keys) whom is a piano teacher and has a Jazz solo project « Michael vigneron » and electro band « SnoopLog ». PAUL (myself, guitar, vocals) I am a full time sound engineer, my own company. We are still in the honey moon period :) so all negative habitats have not surfaced yet.
I can hear much different influences but most punkrock and some synthsound and a little bit of hardcore music? Favorites from the past?
-Since a child I have been patienat about all types of music starting with rap leading to metal, rock, folk, punk, hardcore and electronic music so its hard to pinpoint an actual « influence » .
Bluebird Project are you satisfied with the name? How did it came up? You weren't afraid that some other band would be named like this? Which is the best bandname you know?
-The origin of Bluebird Project is a part of history, with the use of LSD and both are my passion (LAUGH). (ANSWER 2nd). My favorite band names are Rage Against the Machine and Black Zombie Procession (French punk band).
What´s the best thing with playing live? Do you miss it now in covidtimes?
-I love cranking the volume to 10 and feeling the energy and vibrations of playing live. I can't wait to start playing live again.
And where is best to play? And the worst place?
-I wouldn't be able to say a specific place, its more the people who make the place. The worst place would be playing at the same time as the venue playing the world cup on the tv (LOL).
How is to play this sort of music in France right now? Which types of bands do you have concerts together with?
-I have a feeling that the punk rock scene is coming back stronger than ever, (PAUL PLUSTARD)
How would you describe your music in three words?
-Power, melodic, and colored
What does punk mean to you, is it only a word or is it a lifestyle? Have the feeling changed through the years?
-It's a long debate. For me the word punk means to be tolerant.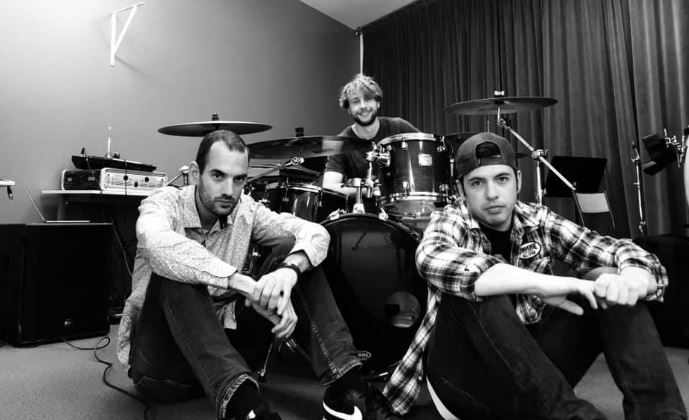 What shall a young guy do today to shock their parents as the way we did when we were young? They have already seen everything ?
-Nowadays to shock people a career in politics should do the trick.
How is it to live in France right now? Politically? Fascists? Now in covidtimea?
-I do not worry myself with these subjects.
Is there any good bands from France right now? Is the punkscene/metalscene/hardcorescene big? How is it in your hometown? And what about old French punkbands….any favorites there?
-There is plenty of Bands to be discovered from France (eg: Pogocarcrash control), there a lot of punk hardcore bands. In my hometown there is a pub call « Le Galion » which is known internationally. No names come to mind since a lot of my influences are English.
What do you know about Sweden? Have you been here sometime?
-I have been once as a child with my parents. And I love smoked eel
Have you heard any good bands from Sweden?
-Refused, the Kendolls, Natalie roots
Your lyrics, who does them and what influences you? Never in French?
-I write my own lyrics and my influences are good times and sexual partners
Is there any subject that you never will write anything about? You write About that your songs is about Cocaine, Alcohol, LSD etc…
-I never write about Politics. I absolutely despise politic.
Politic and music, does it goes hand in hand? Which is your most political song? Is it important to get out your opinions in music?
-Some groups excel in that domain as for myself I keep away from it all.
Best political band/artist?
-Antiflag n' Authority Zero
Do you think that music(lyrics and so on) can change anyones life, I mean people who listens to music?
-Yes of course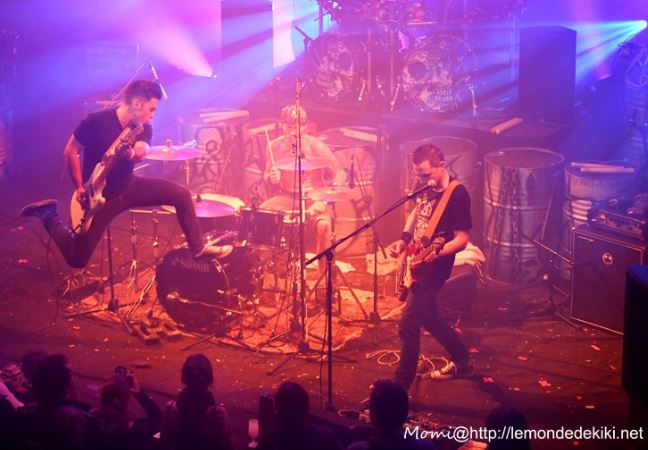 Your favorite recordcover alltime? Who does your recordcovers? And do you have any good recordstores in your hometown?
-The first album cover of Rage against the machine. I do my own covers
Is it important to get out physical records of your stuff? Why or why not? Vinyl, CD, cassette, what do you prefer if you could choose whatever ? Or do you don´t care if they come out on physical records? -For me a physical record is important.
Please tell me a funny thing which have happened during your career and under some gig?
-I cracked open my head on a support beam after jumping of my amp on stage.
Is it boring with interviews? Is it much interviews?
- I have done a radio and video interview.
Do you care about reviews? Which is the most peculiar you ever had, with this band or any other band you have been to?
-I've been told that I should add politics to my lyrics.
Is music a good way to get out frustration and become a nicer person outside the music?
-Yes, if you can resist the temptation of drugs and
Futureplans for the band?
-We are preparing 3 live sessions to be released next winter and preproduction of an album
For yourself?
-I would like to create my own music label and make my own recording studio.
Wisdomword?
-Excellence is to be reasonable.