Black Volvo comes from Netherlands and they play some sort of Hardcore. It is really good I must say. I did this interview in the middle of march 2015.
Please tell me a little bit history of the group?
-We formed Black Volvo in 2010. We played and toured together before with different bands. Roy was in a band called Noctophyle and Richard and Jaap were in a band called Left In The Middle. Both bands recorded cd's and played a lot of gigs. In 2009 both bands together had a small tour through the UK. Short after the tour both bands split up and the three of us had a click and we decided to form Black Volvo.

Please tell me a little about every member in the group right now, age, family, work, interests and something bad about everyone? Have you been in any other bands before?
-Richard=the drummer en lead singer of the band
Jaap=bassplayer and backing vocals
Roy=gitar player and backing vocals
All band members are basiclly from a different generation. Some have kids and some hate kids….we all have jobs. Common interest is vinyl. We all love vinyl records, before we recorded "once we all were wolves" there was no question that the record had to come out on vinyl! There is nothing bad about us to say, we are a bunch of lovely people that like to tour and drink beer. We all played in loads of bands, in very different musical styles.

I can hear early American hardcore and some SxE-musical influences? Am I right? Favorites from the past?
-There are many different styles in our music. We are just trying to make some nice tunes. We all listen to lots of music, i do love the early american hardcore so i guess if you hear some of that it could be in our music somehow. We dont try to put influences in on purpose. We love to make music that put smiles on our faces.

Black Volvo are you satisfied with the name? Why our car Volvo? How did it came up? Which is the best bandname you know?
-Volvo is considered as a reliable familycar. And if you put Black in front of things, it always will sound cool. We are in fact a bunch of reliable cool guys. Like icecream, we will leave you satisfied. As are we with the name.
Richard: I think the best band name ever is "Free Beer". There was a dutch band named that way in dutch……
Jaap: Abba is cool, because you can read it backwards and it'll still be the same name. And if you say it realy fast and over and over again, it sounds like a Black Volvo.
What´s the best thing with playing live?
-Fun.We always go for having the most fun, while playing live. People fall in love with Black Volvo during our live-sets. We Love Playing Live.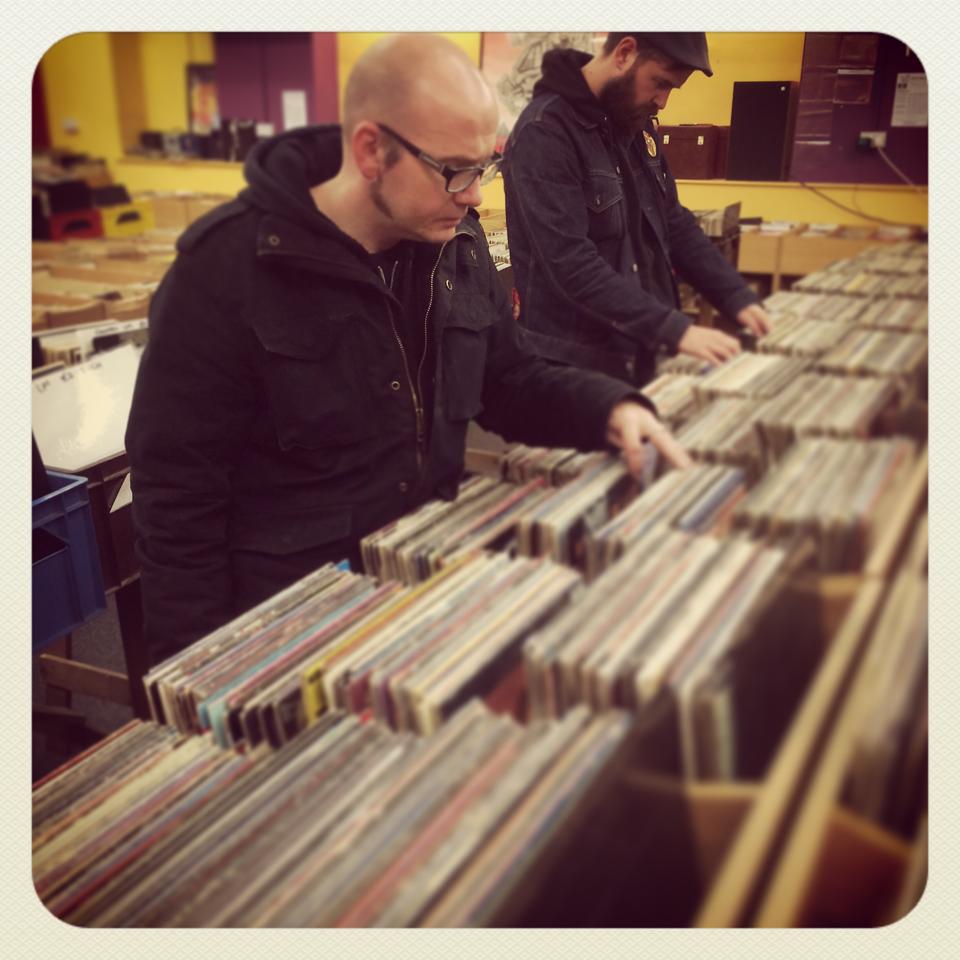 And where is best to play? And the worst place?
-There is no doubt that for us the best country to play is in the UK. Because of the shining DIY scene and the lovely punkpeople. And the worst…. well it's just what you make of it yourselfs.

How is to play this sort of music in Holland right now?
-It's always good to play in Holland. Thing is that the scene isn't that big anymore.

How would you describe your music in three words?
-Richard: Louder then Hell
Jaap: Black Volvo Rocks

What does punk mean to you, is it only a word or is it a lifestyle?
-Punk isnt the way it was in the early days. We do respect the way of the old school punk, but we are not a politically band. Punk is music and punk is a kind of family, DIY, help each other out. Thats also the way of our record labels TNS records and Round Dog Records. <3

How do you see on downloading, mp3 and that stuff?
-We have our music on cd, vinyl and download as well. It can be very usefull for promotion to send digitally music to venues, magazine's and all. If people share our music on the internet? To me it is a sign that people want other people to listen to Black Volvo and i got no problem with that. I really do think that the best way to listen to Black Volvo is to put on the vinyl record. Word!

How is it to live in Holland now? Politically?
-Holland is proberly the most tolerant country of the world. We most cherish that. But most of the dutch people complain a lot. About everything. It's a cultural thing, I suppose.

Is there any good bands from Holland now? Is the punkscene big? How is it in your hometown?
-No, Black Volvo is the only good band from Holland…..seriously, the punkrock scene isnt that big over here so must of the bands know each other. Richard: To be honest i dont listen much to bands from Holland. All three of us live in different citys. In Amsterdam and Rotterdam is a pretty good scene. We have some good bands coming from Eindhoven as well...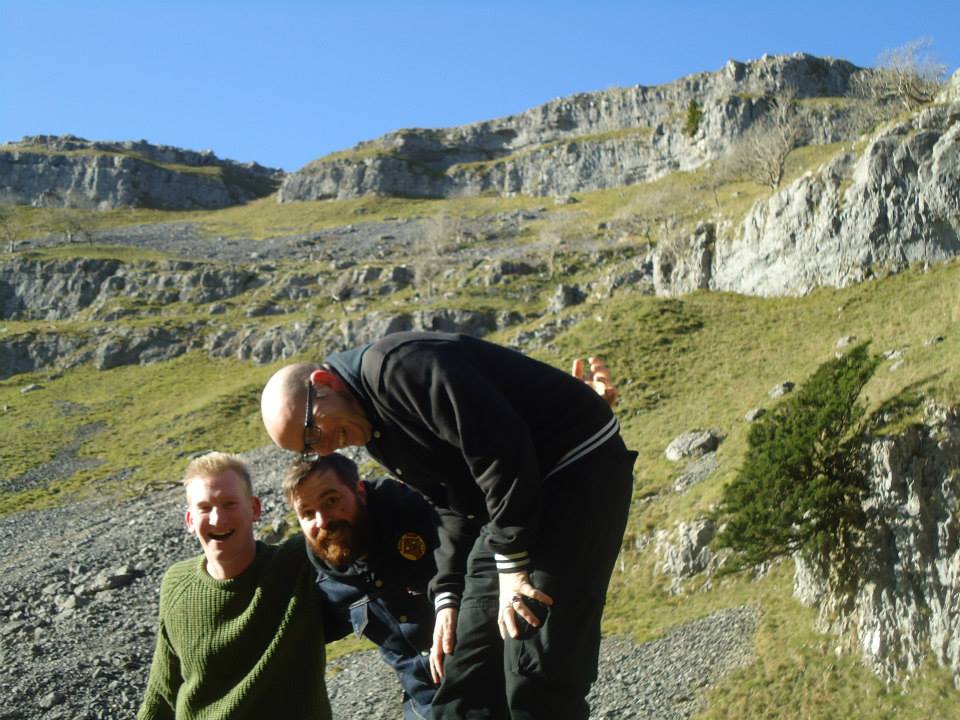 What do you know about Sweden?
-Richard: Some people I know very good immigrated to sweden. Vikings!
Jaap: I think it's the sweet brother of Norway, if you look at the scenery. And some of my favorite bands come from Sweden, Hellacopters, Millencolin, Satanic Surfers.

Have you heard any good bands from Sweden?
-Richard: From the old days, i liked No Fun At All and Millencolin a lot. I do listen a lot to metal as well so i got almost the whole collection of albums from bands like Amon Amarth, Arch Enemy, In flames. And what Jaap said above..

Your lyrics, who does them and what influences you?
-Richard:Jaap our bassplayer writes most of the lyrics. I write some lyrics as well. I have to say I dont take them that serious……
Jaap: I get influenced by things I read in the paper, see on TV or if I hear a stupid story from a friend. If I write, I'm always looking for a scentence that will stick. Most of the lyrics grow from one-liners.

Is there any subject that you never will write anything about?
-We will write about anything, as long it has a tongue in check feel to it. We love to make you think about your live, but if you won't, we don't care.

Politic and music, does it goes hand in hand?
-It does. But in Black Volvo we don't.

Best political band/artist?
-Rage Against The Machine

Do you think that music(lyrics and so on) can change anyones life, I mean people who listens to music?
-Yes, i do think that music can do that, for the good and for the bad.
Music is all about the gigs. There you can see what music is really all about. Music is as oxygen, you need it to live.

Your cover on your CD looks really nice, is it important to have a record cover which shows people which type of music you play? Your favorite recordcover?
-Richard: We think its important to do the artwork ourselfs. Jaap does all the altwork and shirt designs. Different people look at the same record cover different. What picture supports what kind of music? But I agree there has to be a little bit in the cover of what your music represents. I am a fan of Ed Repka. Who made a lot of record covers for Thrash bands in the ninetees.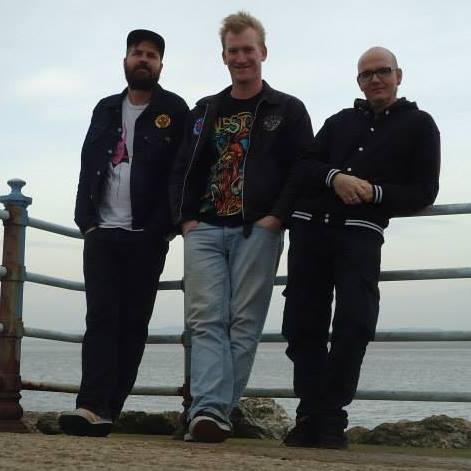 Is it important to get out physical records of your stuff? Why or why not?
-Yes very. Like i said before we are vinyl fans. If I have the cover of a vinyl record in my hands and listen to that music it just has that extra thing.

Please tell me a funny thing which have happened during your career and under some gig?
-I dont know where to start……when we are on tour with the three of us we laugh so much that our jaw sometimes hurts from laughing.

How does your audience look like? Which people do you miss on your concerts?
-Richard: Our audience is very diverse. People from different music styles like our music. The young punx and the old rockers. The people I miss are the people who tell very loud that you must support you local scene, but never come to shows themself…..fuck them.
Jaap: I don't miss them.

Please rank your five favoriterecords, five favoriteconcerts and five most important things in life?
Albums:
-Richard:
(1Slayer – Reign In Blood
2) Cro Mags – Age Of Quarell
3) Bad Religion – Against The Grain
4) Metallica – Kill em all
5) Zeke – Til The Living End
Concerts (no partically order):
Ministry – somewhere around 1993 in Paradiso Amsterdam
Rage Against The Machine – Lowlands 1993
Twisted Sister – Graspop 2012
AFI – 2007 - Amsterdam Paradiso
Merauder – 2014 - Hillegom
Most importent things:
1) My kids and wife
2) Black Volvo
3) Friends you can depend on
4) My vinyl collection
5) Beer
Jaap:
1) Masked intruder- M.I.
2) Electric Wizard- Black Mass
3) Hellacopters- rock &roll is dead
4) Wu-tang clan - 36 chambers
5) Motorhead
Concerts
1) Rage against the machine- pinkpop
2) Hellacopters- Utrecht
3) Zeke- haarlem
4) Wonk unit – manchester
5) Black sabbath- amsterdam
Important things
1) Family(blood and friends)
2) Black Volvo
3) Music
4) Art
5) Good food and drinks

Is it boring with interviews? IS it much interviews??
-We like interviews! We dont have interviews very often.

If you could choose five bands from the past and the history and nowadays and both dead and living bands to have a concert together with your band. Which five have you been chosed?
-Survivor, Slayer, The Beatles, The Doors, Bad Brains

Is music a good way to get out frustration and become a nice person outside the music??
-Jaap: Yes.

Which is the most odd question you ever have got in an interview?
-This one….

Which is the question you want to have but you never get. Please ask it and answer it?
-Jaap: What is the meaning of life and everything? Answer: 42

Futureplans for the band?
-Wonkfest (UK) in July, Pie Race festival in UK+ tour in the UK in 2015, Trying to play in Japan, new album in 2016. Play live as much as possible.

For yourself?
-I am happy the way things are going.

Wisdomword?
-If you want things done, you go and do it!

Something to add?
-Sweden promotors, get in touch! We'll come to party viking-style!