Tyskland är ett land som producerar mycket bra punk och hårda band och Bashdown är ett av de nyaste ... den här intervjun ägde rum i september 2019.
Berätta för lite historia om gruppen?
-Jag trorr att det här är den snabbaste frågan att besvara, för 2018 bildades Bashdown på något sätt, bara på skoj och intresse för tung musik av Helge H., Tommy och Martin. Vid denna tidpunkt var en annan trummis och gitarrist i bandet, detta ändrades 2019 till den aktuella line-upen.
Berätta lite om varje medlem i gruppen just nu, ålder, familj, arbete, intressen och något dåligt om alla? Tidigare band? Andra band vid sidan?
-Som du kan se Flo och Helge H. är beroende av tatueringar, det är också en anledning till att Helge har haft sin egen tatueringsstudio i mer än tio år nu. De flesta av medlemmarna var inte med i några professionella band tidigare eller bredvid Bashdown. Helge D. trummar också i Hate Squad (även grundare) och om tiden tillåter trummar han vid Rockin1000-evenemang. Martin spelade också länge i Hate Squad.
Vår ålder? Wow ... från unga till extremt gamla ... .. betyder från 30 till 50 ...
Jag kan höra mycket olika influenser men mestadels hardcore lite lite metal- och rapmusik? Favoriter från förr?
-Detta beror på att våra vanligaste influenser är baserade på hardcore-musik. Vi gillar verkligen old school-grejer som Cro Mags, Agnostic Front eller de tunga slagen från Pantera.
Bashdown är ni nöjda med namnet? Hur kom det upp? Ni var inte rädd för att något annat band skulle heta så här? Vilket är det bästa bandnamnet du vet?
-Startar med den sista frågan ... .Det bästa bandnamnet är Bashdown eftersom det på ett bäst tungt sätt representerar vår avsikt för vår musik som vi vill spela. Om någon annan kommer med samma bandnamn? Det händer, men om någon vill lyssna på Bashdown så vet de att de skulle hitta vår musik 
Och ja, vi är nöjda med det här namnet!
Vad är det bästa med att spela live?
-Vi är öppna för att spela med varje band eller på varje plats, viktigast är att ha kul på scenen och de som lyssnar ska njuta av det vi gör. Detta passar också till det vi gjorde hittills, spelat ett par spelningar och träffat många coola och intressanta människor.

Och var är bäst att spela? Och det värsta stället?
-Tja, vi har inte sett alla platser vi vill spela på ännu, men arbetar på det ... .Som tur är har vi inte sämre platser. Ganska cool var vår första show på Akku Immenhausen som organiserades av Klaus från KGsolutions.
Hur är det att spela den här typen av musik i Tyskland just nu? Vilka typer av band har ni konserter tillsammans med?
-Våra musik passar en bred publik eftersom vi passar Hardcore- och metalheads. Vi har spelat med olika band som Hate Squad, Warpath, Winds of Promise eller Nothing Changed.
Hur skulle ni beskriva er musik med tre ord?
-To the T
Vad betyder punk för dig, är det bara ett ord eller är det en livsstil?
-Det bör vara en livsstil och inte bara en trend när den är modern. När det gäller musik är det en enorm variation av påverkan på vilken musik vi gillar.
Vilken låt/album eller grupp var det som tog dig till punken/hardcoren?
-For mig personligen var det Ramones med "End of the Century" men alla i bandet har olika erfarenheter.
Vad ska en ung kille göra idag för att chockera sina föräldrar som vi gjorde när vi var små?
- För att vara ärlig kan jag inte komma ihåg några chockerande aktiviteter i mitt förflutna (kanske första tatueringen), men jag kan bara betona alla att visa kärlek och respekt för sina föräldrar, eftersom tiden flyger iväg och plötsligt kan det hända att de inte är där längre och du saknar miljoner ord du vill få dem att höra ... Hur som helst att skämta med dem är tillåtet De har redan sett allt?

Hur är det att bo i Tyskland just nu? Politiskt? Fascister?
-Livet i Tyskland är fortfarande en ganska bekväm situation därför alla panikidioter bör lugna sig, andra människor i andra länder och kontinenter har fler problem med att leva. Politiskt missbrukas flyktingarna av högeridioterna för val och vissa människor följer de som lamm till slakten ... Lyckligtvis kan de flesta tänka och ha sina egna tankar om situationen.
Finns det några bra band från Tyskland just nu? Är punkscenenen/metallcenenen/hardcorescenen stor? Hur är det i er hemstad?
-Hannover var mest känt tidigare som ren hårdrock / tungmetallbas med band som Scorpions, Victory eller Thunderhead. Senare band som Hate Squad eller Cripper följde med mer aggressiva grejer. För närvarande verkar det mer ganska tyst med "stora" band från Hannover.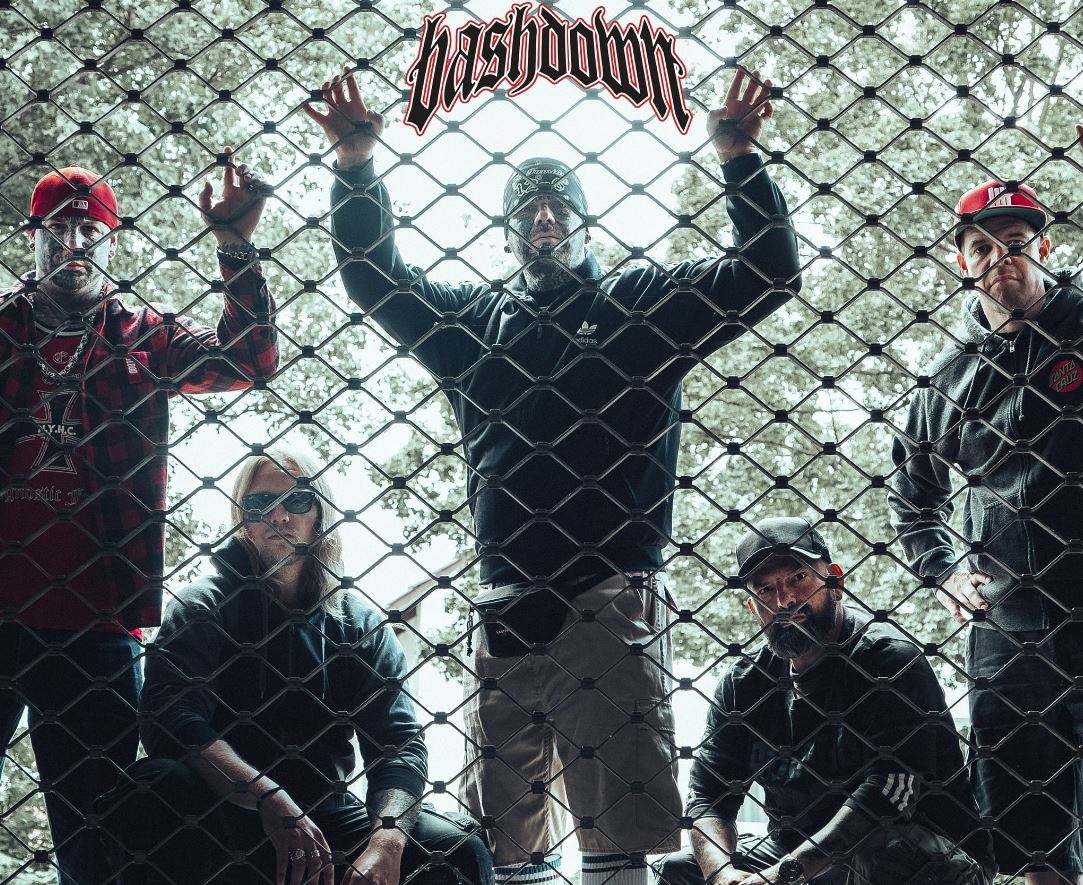 Vad vet du om Sverige? Har du varit här någon gång?
-Tyvärr har jag aldrig varit i Sverige men jag ser verkligen fram emot att se er fantastiska natur.
Har ni hört några bra band från Sverige?
- Naturligtvis är Sverige ganska välkänt speciellt tidigare när det ska till att pratas om riktigt death metal som Entombed eller Dismember. Men punk som Millencollin eller Satanic Surfers är verkligen band jag gillar att lyssna på.
era texter, vem gör dem och vad påverkar er? Aldrig på tyska?
-Först vet vi inte om vi vill göra några tyska texter, tiden kommer att visa oss vad som kommer därefter. De aktuella influenserna komemr från livet och egna upplevelser som dåliga relationer eller förlorade vänner.
Finns det något ämne som ni aldrig kommer att skriva något om?
-Vet inte ännu, men vi kommer vi aldrig att främja någon nazi-skit ...
Politik och musik, går det hand i hand? Vilken är er mest politiska låt? Är det viktigt att få fram era åsikter i musik?
-Vi har inte rena politiska låtar, men om vi vill använda vår musik för att ropa ut vår åsikt kommer vi att göra det. När du spelar musik och vill använda scenen för att få ut ditt meddelande borde man definitivt göra det, t.ex. som Napalm Death gör.
Bästa politiska band / artist?
-Det är inte min skyldighet att ge utmärkelsen till de bästa, alla som stödjer mänskliga rättigheter och mänskligheten är bäst.
Tror du att musik (texter och så vidare) kan förändra vem som helst, jag menar människor som lyssnar på musik?
-Visst varför inte? Om en låt berör din själ tror jag att musik har kraften att förändra mycket.
Ditt favoritomslag i skivväg? Vem gör era skivomslag? Och har ni några bra skivbutiker i din hemstad?
-För många omslag för att nämna de alla… .. Vårt omslag visar bara att det är Bashdown inuti. Tyvärr försvann de mesta av alla bra butiker från det förr i Hannover. Den sista jag känner till är 25 music.
Är det viktigt att få ut fysiska skivor? Varför eller varför inte? Vinyl, CD, kassett, vad föredrar du om du skulle kunna välja vad som helst?
-Eftersom vi är av gamla skolan älskar vi att göra vinyl naturligtvis. Jag gillar alla sorter av skivor, vinyl och CD-skivor hemma, strömmande musik när jag reser eller åker bil.
Berätta en rolig sak som har hänt under er karriär och under någon spelning?
-Var så säker, vi har riktigt kul i vårt band. Detta beror också på att vi känner varandra sedan många många år.

Hur ser er publik ut? Vilka människor saknar ni på era konserter? Vilket är det största bandet ni någonsin har spelat tillsammans med?
-Vi har precis börjat och har inte spelat så många spelningar ännu, därför spelar vi mindre spelningar med band som Hate Squad, Warpath eller Winds of Promise.
Vänligen ranka dina fem favoritskivor, fem favoritkonserter och fem viktigaste sakerna i livet?
-Det finns för många bra skivor och för många bra spelningar, jag kan inte nämna bara 5 …… Det skulle inte vara rättvist mot alla andra. De viktigaste sakerna i livet är ärlighet, kärlek, respekt, hälsa och förtroende. Allt annat kan byggas på detta.
Första, senaste och dyraste skivan som någonsin har köpt?
-Min första skiva var "Stand & Deliver from Adam and the Ants" i början av 80-talet. Senaste skivan jag köpte var Crystal Lake. Min dyraste skiva var en Metallica bootleg med demoinspelningar när Dave Mustaine sjöng i Metallica.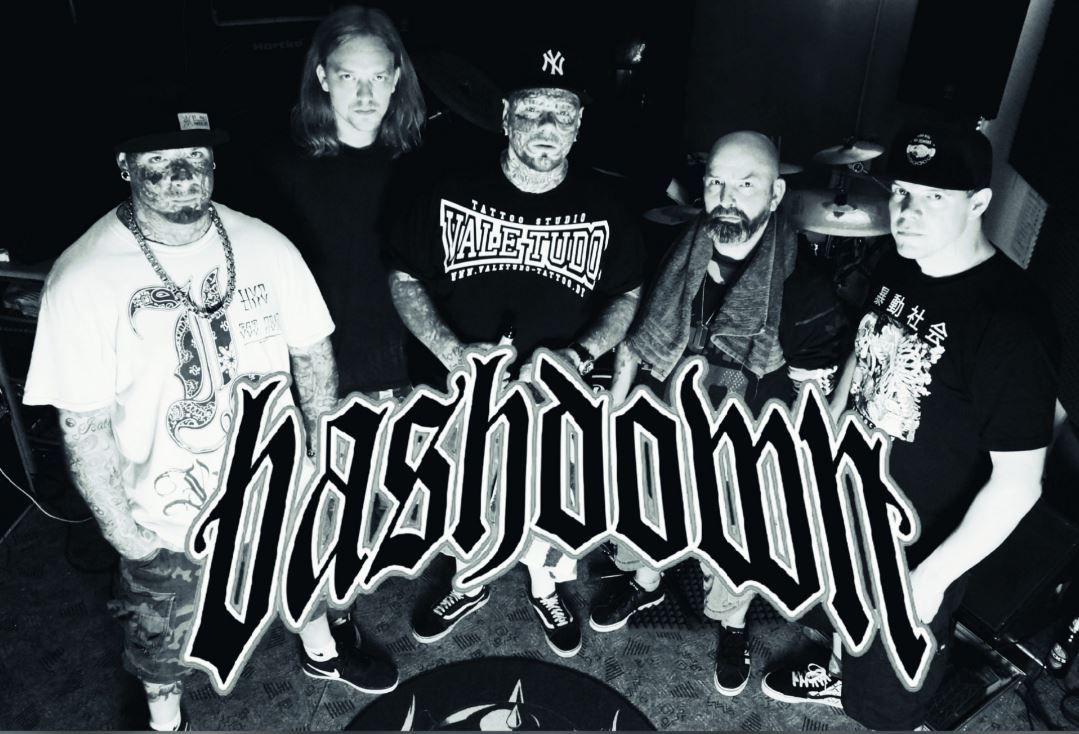 Är det tråkigt med intervjuer? Är det mycket intervjuer?
- Definitivt inte, vi började precis. Det är roligt att se vad du är intresserad av.
Bryr ni er om recensioner? Vilket är det mest märkliga ni någonsin har fått, med det här bandet eller något annat band du har varit med i?
- Naturligtvis vill alla se positiva recensioner, men du kan också se några negativa ibland. Om negativ feedback hjälper oss att förbättra är det också OK, för vi måste också lära oss. Det jag personligen inte gillar är att dessa jävlar på sociala medier bara skyller på någon för att de på något sätt tror att de är anonyma… .Inga ballar, de skulle inte säga samma skit personligen.
Vilka band jämför folk er med, är det tråkigt att folk jämför ermed andra band eller är det förståeligt?
-Vet inte att vi inte jämfördes direkt med ett annat band. Om någon kommer att göra detta, varför inte?
Om du kan välja fem band från förr och nutida band och både döda och levande band att ha en konsert tillsammans med ert band. Vilka fem hade ni valt?
-Motorhead
Agnostic Front
Slipknot
Pantera
Cro Mags

Är musik ett bra sätt att få frustration och bli en trevligare person utanför musiken ?
-Om musik inte skulle kunna göra detta, vad annars?
Vilken är den konstigaste frågan du någonsin har fått i en intervju?
-Vilken är den konstigaste frågan du någonsin har fått i en intervju?
Vilken är frågan du vill ha men du får aldrig får. Fråga den och svara på den?
- Låt oss ha fler intervjuer, då kanske jag kan ge ett tillförlitligt svar på denna inom en snar framtid.

Framtidsplaner för bandet?
-För närvarande arbetar vi med nya låtar för nya inspelningar, och övar A.N.S.O.P-låtarna för livekonserter för att representera oss så bra som möjligt. Naturligtvis vill vi spela live så mycket som möjligt. Vi har ingen masterplan, vi är glada över att vi gjorde ett bra album och är tacksamma för allt annat som kommer runt det.
För dig själv?
-Frisk!
Visdomsord?
-Var bara verklig ...
Något att lägga till?
-Tack för ditt intresse för oss! Vi uppskattar verkligen detta.
Germany is a country which produces a lot of good punk and hardcorebands and Bashdown is one of the newest ones…this interview took place in September 2019.
Please tell me a little bit history of the group?
-I think this is the fastest question to answer, because in 2018 Bashdown was formed somehow just out of fun and interest in heavy music by Helge H., Tommy and Martin. At this time another drummer and guitarist were into the band, this changed in 2019 to the current line up.

Please tell me a little about every member in the group right now, age, family, work, interests and something bad about everyone? Earlier bands? Other bands on the side?
-As you can see Flo and Helge H. are addicted to tattoos, that's also a reason why Helge has his own tattoo studio for more than 10 years now. Most of the members didn´t join any professional bands in the past or beside Bashdown. Helge D. is also drumming in Hate Squad (also founder) and if time allows drumming at Rockin1000 events. Martin was also for quite a long time playing in Hate Squad.
About our age? Wow…from young to extremly old…..means from the 30th to the 50th….
I can hear much different influences but mostly hardcore a a little tiny bit och metal and rap music? Favorites from the past?
-This is because our most common influences are based on hardcore music. We really like old school stuff like Cro Mags, Agnostic Front or the groovy punches by Pantera.

Bashdown are you satisfied with the name? How did it came up? You weren't afraid that some other band would be named like this? Which is the best bandname you know?
-Start with the last question….The best bandname for us is Bashdown because it represents in a best heavy way our intention for our music we wanna play. If someone else will come up with the same bandname? Well, this happens but if someone would like to listen to Bashdown they´ll know were to find our music J
And yes, we are satisfied with this name!
What´s the best thing with playing live?
-We are open to play with every band or location, most important is to have fun on stage and the crowed should enjoy what we are doing. This also fits to what we did so far, played a couple of show and met a lot of cool and interesting people.

And where is best to play? And the worst place?
-Well, we did not see all places we want to play yet, but working on this….Luckily we did not have worse places. Pretty cool was our first show at the Akku Immenhausen organized by Klaus from KGsolutions.
How is to play this sort of music in Germany right now? Which types of bands do you have concerts together with?
-Our music fits to broad audience because we address Hardcore and metal heads. We played with different bands like Hate Squad, Warpath, Winds of promise or Nothing changed.

How would you describe your music in three words?
-To the T
What does punk mean to you, is it only a word or is it a lifestyle?
-It should be a lifestyle and not only a trend when it´s modern. In term of music it´s a huge variety of influences to music what we like.

Which song/album or group was it who took you into punk/hardcore?
-For me personally it was Ramones with "End of the Century" but everyone in the band has different experiences.
What shall a young guy do today to shock their parents as the way we did when we were young?
-To be honest I cannot remember any shocking activities in my past (maybe first tattoo), but I can only emphasize everyone to show love and respect to their parents, because time flies and suddenly it may happen that they aren´t there anymore and you are missing millions of words you want to let them know…Anyhow joking them is allowedJ They have already seen everything ?

How is it to live in Germany right now? Politically? Fascists?
-Living in Germany is still a quite comfortable situation therefore all the panic idiots should calm down, other people in other countries and continents have more problems in live. Politically the refugees are abused by the right wing idiots for elections and some people are following like lambs to the slaughter…Luckily most people are able to think and making their own thoughts about the situation.
Is there any good bands from Germany right now? Is the punkscene/metalscene/hardcorescene big? How is it in your hometown?
-Hannover was mostly known in the past as pure hard rock/ heavy metal base with bands like Scorpions, Victory or Thunderhead. Later bands like Hate Squad or Cripper were following with more aggressive stuff. Currently it seems more quite with "big" bands from Hanover.

What do you know about Sweden? Have you been here sometime?
-Unfortunately I´ve never been to Sweden but I really looking forward to see your amazing nature.
Have you heard any good bands from Sweden?
-Of course, Sweden was pretty well known specially in the past when it came to talk about real death metal like Entombed or Dismember. Also punk like Millencollin or Satanic Surfers are really bands I like to listen to.
Your lyrics, who does them and what influences you? Never in german?
-First we do not know if we want to do any German lyrics, time will show us what comes next. The current influences are mostly driven by live and own experiences like shitty relationships or lost friends.

Is there any subject that you never will write anything about?
-Do not know yet, but for sure we will never promote any nazi shit…
Politic and music, does it goes hand in hand? Which is your most political song? Is it important to get out your opinions in music?
-We do not have pure political songs, but if we think we want to use our music to shout out our opinion we will do. When you play music and you want to use the stage to tell your message than you should definitely do this, e.g. like Napalm Death is doing.
Best political band/artist?
-It´s not my duty to award the best, everyone how is supporting human rights and humanity is automatically the best.

Do you think that music(lyrics and so on) can change anyones life, I mean people who listens to music?
-Sure, why not? If a song touches your soul I believe that music has the power to change a lot.
Your favorite recordcover alltime? Who does your recordcovers? And do you have any good recordstores in your hometown?
-To many cover to mention…..Our cover just shows it´s Bashdown inside. Unfortunately most of all the good stores from the past in Hanover disappeared. The last one I know is 25 music.

Is it important to get out physical records of your stuff? Why or why not? Vinyl, CD, cassette, what do you prefer if you could choose whatever ?
-Since we are old school we love to have vinyl of course. I like all varieties of records, vinyl and CDs at home, streaming apps when I´m travelling or riding a car.

Please tell me a funny thing which have happened during your career and under some gig?
-Be sure, we have a looooooot of fun in our band. This is also because we know each other partly for many many years.

How does your audience look like? Which people do you miss on your concerts? Which is the biggest band you ever have played together with?
-We just started and did not play a lot of shows yet, therefore we played smaller shows with bands like Hate Squad, Warpath or Winds of promise.

Please rank your five favoriterecords, five favoriteconcerts and five most important things in life?
-Too many good records and too many good shows, I cannot mention only 5……This wouldn´t be fair to all the others. The most important things in live are honesty, love, respect, health and trust. Everything else can be build on this.
First, last and most expensive record ever bought?
-My first record was the "Stand&Deliver from Adam and the Ants" in the early 80. Last record I bought was from Crystal Lake. My most expensive record was a Metallica bootleg with demo recordings when Dave Mustaine was singing in Metallica.

Is it boring with interviews? Is it much interviews?
-Definitely not, we just started. It´s funny to see what you are interested in.

Do you care about reviews? Which is the most peculiar you ever had, with this band or any other band you have been to?
-Of course everyone want to see positive reviews but you also see some negative feedback sometimes. If negative feedback helps us to improve it´s also OK, because we have to learn too. What I personally do not like are these fuckers on social media just blaming someone because they think they are anonymous somehow….No bollocks, they wouldn´t tell you the same bullshit personally.
Which bands do people compare you to, is it boring that people compare you to other bands or is it understandable?
-Until know we were not compared directly to with another band. If someone will do this, why not?

If you could choose five bands from the past and the history and nowadays and both dead and living bands to have a concert together with your band. Which five have you been chosen?
-Motorhead
Agnostic Front
Slipknot
Pantera
Cro Mags

Is music a good way to get out frustration and become a nicer person outside the music??
-If music wouldn´t be able to do this, what else?

Which is the most odd question you ever have got in an interview?
-Which is the most odd question you ever have got in an interview?
Which is the question you want to have but you never get. Please ask it and answer it?
-Let´s get more interviews , maybe I can give a reliable answer on this in the near future.

Futureplans for the band?
-Currently we are working on new songs for new recordings, practicing the A.N.S.O.P songs for live playing to represent us as good as possible. Of course we want to play live as much as possible. We do not have a masterplan, we are happy that we did a good album and are thankful for everything else what comes around.
For yourself?
-Healthy!

Wisdomword?
-Just be real…
Something to add?
-Thank you for your interest in us! Really appreciate this.