Germany is a country which produces a lot of good punk and hardcorebands and Bashdown is one of the newest ones…this interview took place in September 2019.
Please tell me a little bit history of the group?
-I think this is the fastest question to answer, because in 2018 Bashdown was formed somehow just out of fun and interest in heavy music by Helge H., Tommy and Martin. At this time another drummer and guitarist were into the band, this changed in 2019 to the current line up.

Please tell me a little about every member in the group right now, age, family, work, interests and something bad about everyone? Earlier bands? Other bands on the side?
-As you can see Flo and Helge H. are addicted to tattoos, that's also a reason why Helge has his own tattoo studio for more than 10 years now. Most of the members didn´t join any professional bands in the past or beside Bashdown. Helge D. is also drumming in Hate Squad (also founder) and if time allows drumming at Rockin1000 events. Martin was also for quite a long time playing in Hate Squad.
About our age? Wow…from young to extremly old…..means from the 30th to the 50th….
I can hear much different influences but mostly hardcore a a little tiny bit och metal and rap music? Favorites from the past?
-This is because our most common influences are based on hardcore music. We really like old school stuff like Cro Mags, Agnostic Front or the groovy punches by Pantera.

Bashdown are you satisfied with the name? How did it came up? You weren't afraid that some other band would be named like this? Which is the best bandname you know?
-Start with the last question….The best bandname for us is Bashdown because it represents in a best heavy way our intention for our music we wanna play. If someone else will come up with the same bandname? Well, this happens but if someone would like to listen to Bashdown they´ll know were to find our music J
And yes, we are satisfied with this name!
What´s the best thing with playing live?
-We are open to play with every band or location, most important is to have fun on stage and the crowed should enjoy what we are doing. This also fits to what we did so far, played a couple of show and met a lot of cool and interesting people.

And where is best to play? And the worst place?
-Well, we did not see all places we want to play yet, but working on this….Luckily we did not have worse places. Pretty cool was our first show at the Akku Immenhausen organized by Klaus from KGsolutions.
How is to play this sort of music in Germany right now? Which types of bands do you have concerts together with?
-Our music fits to broad audience because we address Hardcore and metal heads. We played with different bands like Hate Squad, Warpath, Winds of promise or Nothing changed.

How would you describe your music in three words?
-To the T
What does punk mean to you, is it only a word or is it a lifestyle?
-It should be a lifestyle and not only a trend when it´s modern. In term of music it´s a huge variety of influences to music what we like.

Which song/album or group was it who took you into punk/hardcore?
-For me personally it was Ramones with "End of the Century" but everyone in the band has different experiences.
What shall a young guy do today to shock their parents as the way we did when we were young?
-To be honest I cannot remember any shocking activities in my past (maybe first tattoo), but I can only emphasize everyone to show love and respect to their parents, because time flies and suddenly it may happen that they aren´t there anymore and you are missing millions of words you want to let them know…Anyhow joking them is allowedJ They have already seen everything ?

How is it to live in Germany right now? Politically? Fascists?
-Living in Germany is still a quite comfortable situation therefore all the panic idiots should calm down, other people in other countries and continents have more problems in live. Politically the refugees are abused by the right wing idiots for elections and some people are following like lambs to the slaughter…Luckily most people are able to think and making their own thoughts about the situation.
Is there any good bands from Germany right now? Is the punkscene/metalscene/hardcorescene big? How is it in your hometown?
-Hannover was mostly known in the past as pure hard rock/ heavy metal base with bands like Scorpions, Victory or Thunderhead. Later bands like Hate Squad or Cripper were following with more aggressive stuff. Currently it seems more quite with "big" bands from Hanover.

What do you know about Sweden? Have you been here sometime?
-Unfortunately I´ve never been to Sweden but I really looking forward to see your amazing nature.
Have you heard any good bands from Sweden?
-Of course, Sweden was pretty well known specially in the past when it came to talk about real death metal like Entombed or Dismember. Also punk like Millencollin or Satanic Surfers are really bands I like to listen to.
Your lyrics, who does them and what influences you? Never in german?
-First we do not know if we want to do any German lyrics, time will show us what comes next. The current influences are mostly driven by live and own experiences like shitty relationships or lost friends.

Is there any subject that you never will write anything about?
-Do not know yet, but for sure we will never promote any nazi shit…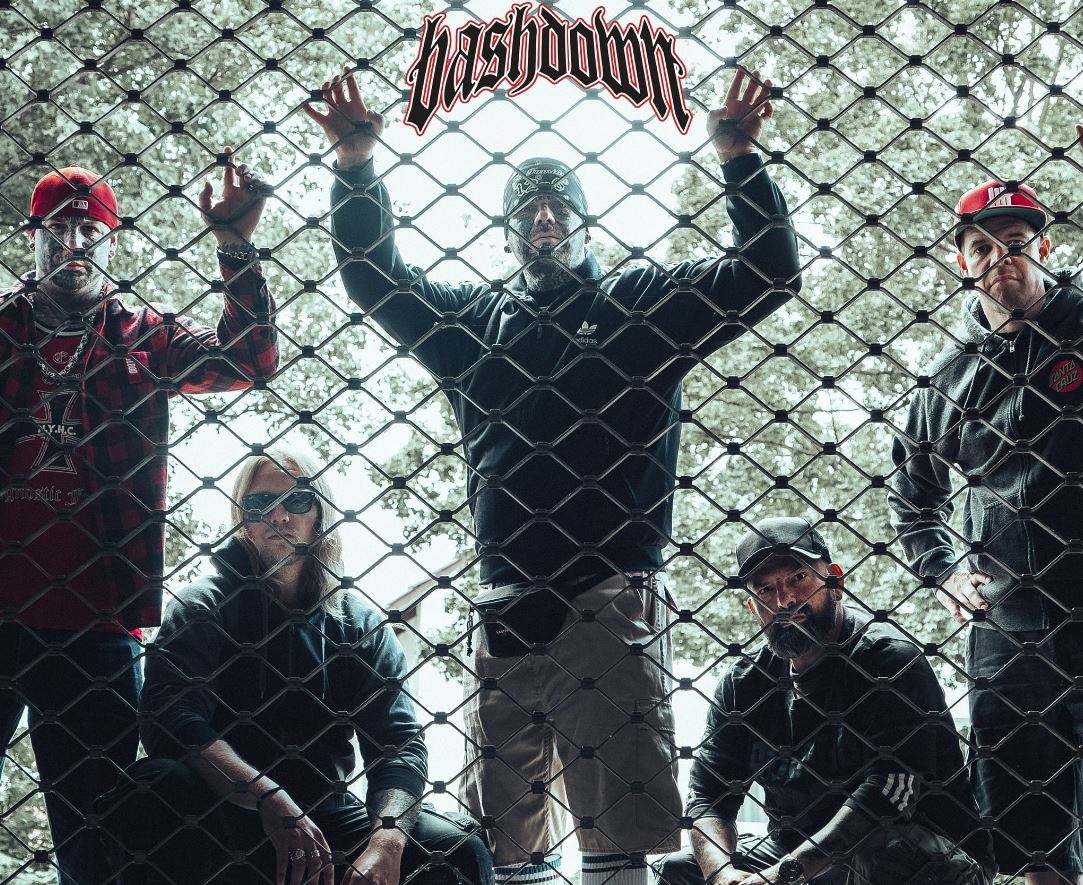 Politic and music, does it goes hand in hand? Which is your most political song? Is it important to get out your opinions in music?
-We do not have pure political songs, but if we think we want to use our music to shout out our opinion we will do. When you play music and you want to use the stage to tell your message than you should definitely do this, e.g. like Napalm Death is doing.
Best political band/artist?
-It´s not my duty to award the best, everyone how is supporting human rights and humanity is automatically the best.

Do you think that music(lyrics and so on) can change anyones life, I mean people who listens to music?
-Sure, why not? If a song touches your soul I believe that music has the power to change a lot.
Your favorite recordcover alltime? Who does your recordcovers? And do you have any good recordstores in your hometown?
-To many cover to mention…..Our cover just shows it´s Bashdown inside. Unfortunately most of all the good stores from the past in Hanover disappeared. The last one I know is 25 music.

Is it important to get out physical records of your stuff? Why or why not? Vinyl, CD, cassette, what do you prefer if you could choose whatever ?
-Since we are old school we love to have vinyl of course. I like all varieties of records, vinyl and CDs at home, streaming apps when I´m travelling or riding a car.

Please tell me a funny thing which have happened during your career and under some gig?
-Be sure, we have a looooooot of fun in our band. This is also because we know each other partly for many many years.

How does your audience look like? Which people do you miss on your concerts? Which is the biggest band you ever have played together with?
-We just started and did not play a lot of shows yet, therefore we played smaller shows with bands like Hate Squad, Warpath or Winds of promise.

Please rank your five favoriterecords, five favoriteconcerts and five most important things in life?
-Too many good records and too many good shows, I cannot mention only 5……This wouldn´t be fair to all the others. The most important things in live are honesty, love, respect, health and trust. Everything else can be build on this.
First, last and most expensive record ever bought?
-My first record was the "Stand&Deliver from Adam and the Ants" in the early 80. Last record I bought was from Crystal Lake. My most expensive record was a Metallica bootleg with demo recordings when Dave Mustaine was singing in Metallica.

Is it boring with interviews? Is it much interviews?
-Definitely not, we just started. It´s funny to see what you are interested in.

Do you care about reviews? Which is the most peculiar you ever had, with this band or any other band you have been to?
-Of course everyone want to see positive reviews but you also see some negative feedback sometimes. If negative feedback helps us to improve it´s also OK, because we have to learn too. What I personally do not like are these fuckers on social media just blaming someone because they think they are anonymous somehow….No bollocks, they wouldn´t tell you the same bullshit personally.
Which bands do people compare you to, is it boring that people compare you to other bands or is it understandable?
-Until know we were not compared directly to with another band. If someone will do this, why not?

If you could choose five bands from the past and the history and nowadays and both dead and living bands to have a concert together with your band. Which five have you been chosen?
-Motorhead
Agnostic Front
Slipknot
Pantera
Cro Mags

Is music a good way to get out frustration and become a nicer person outside the music??
-If music wouldn´t be able to do this, what else?

Which is the most odd question you ever have got in an interview?
-Which is the most odd question you ever have got in an interview?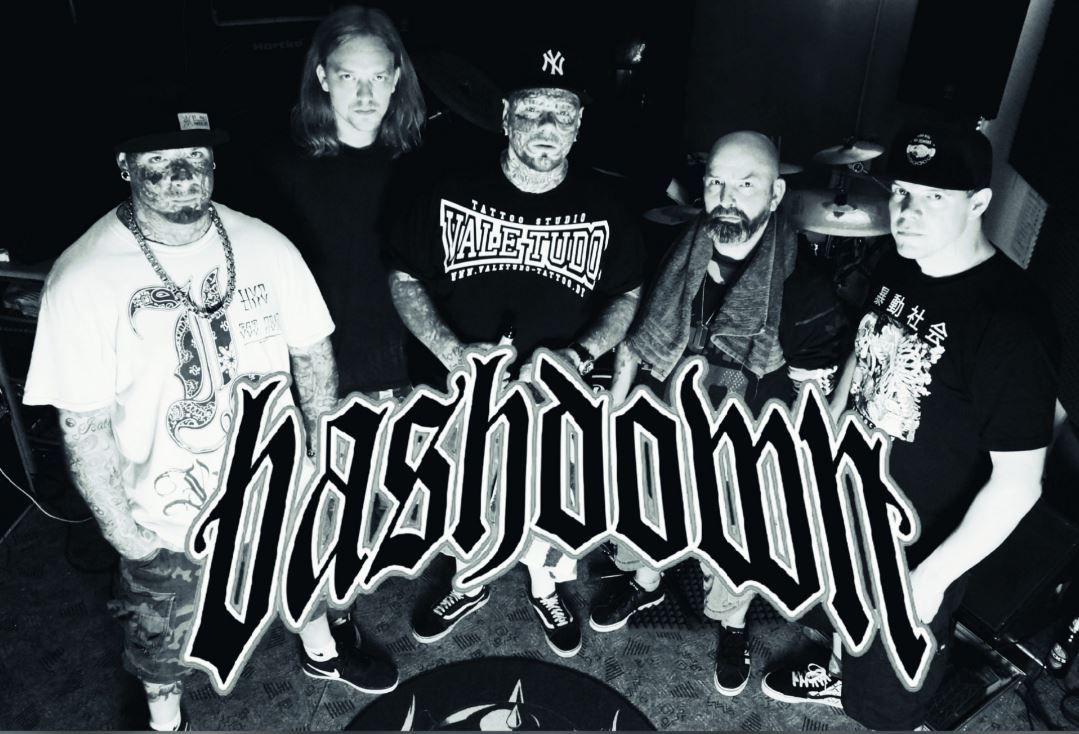 Which is the question you want to have but you never get. Please ask it and answer it?
-Let´s get more interviews , maybe I can give a reliable answer on this in the near future.

Futureplans for the band?
-Currently we are working on new songs for new recordings, practicing the A.N.S.O.P songs for live playing to represent us as good as possible. Of course we want to play live as much as possible. We do not have a masterplan, we are happy that we did a good album and are thankful for everything else what comes around.
For yourself?
-Healthy!

Wisdomword?
-Just be real…
Something to add?
-Thank you for your interest in us! Really appreciate this.