Bandet Ellington is a group I never heard before but I was very happy and pleasantly surprised by the album from Gaphals ... November 2018
How is the story of just your band? I canhear both KSMB and Håkan Hellström if you say so?
-We have known each other for a long time and most of us have played together in different bands with different constellations. Two of us played in an indie rock band (Calidus) and the other three had a skate punk band (Perfect Direction) where we started sharing the rehersalplace about 6 years ago. A few years later they were tied up on ice and we started Bandet Ellington. The basic idea was that we should collect all common influences from punk, indie rock and pop and create something new. Singing in Swedish came quite naturally when we all played in other bands where the lyrics were in English but now we wanted to get another dimension of text writing that becomes a bit more genuine and extradition when writing in your native language.
Please tell me a little about each member of the group. Age, family, work and the best something really yummy about every member that nobody knows until now?
-Try we are all pretty ordinary boring middle-aged ordinary guys. Torkel Engström, song and guitar. 35years, have small children and physiotherapist in real life. Simon Fors, guitar, 32 years old and works with music as shop manager within 4sound. Viktor Levin, bass, 35 years old and working with garbage. Then as an office guy in waste management. Kalle Lindberg, drummer, 36 years old and working in IT with visualization solutions. Even there is a guy with young children who really wanted to go out and sail on the seven seas if he had time to fix the boat. Christoffer Wallman, 33, keyboard and self-employed as cranedriver. He has most children in the band and probably the most gray hair. When he started playing the band, he had never played on a piano before. He said yes for joining the band even before he found out what instrument he would play. He had a week to learn all the songs before a gig and did it.
I understand that you received many questions about your name but how did the hell did you get it?
-Torkel read the book about Thomas Qvick in connection with finding a band name. And Qvick said when he had his killer psychos became he the character Ellington. Later, it has been discovered that everything has just come true and it was not the truth. That's why we took the name Ellington as something nasty but not really so real. Then it turned out that we did not get the band name for ourselves, so Bandet Ellington was also a little tribute to the band Randy, sometimes known as Randy the band.
Which is your favouriteband in the rock world?
-Dokken
You recently released an LP on Gaphals, how did you came up with the name of the LP? Have not you done anything else?
"-he record is a result of nearly 3 years of songwriting where the goal was always to make the best record we could only before releasing on other platforms. When we wrote the song Kärlek och Handgemäng, we felt that that title contains such a large spectrum of everything happening in life. Two extremes that sometimes coincide. 16/11 comes the next release from our side, becoming a single called Indieana where we tried something new in song construction, how we worked with recording and where we played to make something even more poppier sound.
Do you have any new songs on the go?
-Absolutely! 1000 ideas as it surely becomes 3.5 songs off.
Tell me some about these songs, Kör mot Rött, Sluta göra så jag vill ta livet av mig and Jocke Jag dör?
-Kör Mot rött(Driving against red) is about traffic rules and sometimes you just feel like not doing what everyone else wants to do. Sluta göra så jag vill ta livet av mig (Stop making me want to kill myself) is really about a bad relationship that was sentenced to stop bad, but sometimes it happens sometimes in life. Jocke Jag dör(Jocke I die) is about friendship. You grow up with people who take different ways in life and sometimes everything is not a dance on red roses for some of us.
Is there anything you will never write a text about?
-I do not feel like singing about elves and hobbits etc. is on the wallpaper right now, but never say never!
What do you think of the future in Sweden with the political chaos?
-Just the word chaos is very striking for the least worrying future that Jimmie and his guys want to control.
Were you glad that SD "only" got 18% or are you as angry anyway that they have received as many as they get for themselves, they thought they should get 25%? Why do you think are 18% voting on such a party?
-People wants some kind of change by voting on something that changes their gray everyday (Grå Vardag)(good band though). Some sort of desperation that unfortunately may cause people not to think clearly.
SD = Racists who wear moderate shirts, fuck it.
Now back to the music. How do you do when you make a song, is it someone who comes with a whole song or how does it work?
-It may seem a little different. Sometimes someone has a more or less finished song, sometimes a couple of riffs that we build on in the rehersal room. The texts usually we write after the music is ready and there can only be a few words or a theme that emerges when we rehearse the song as we build the text around.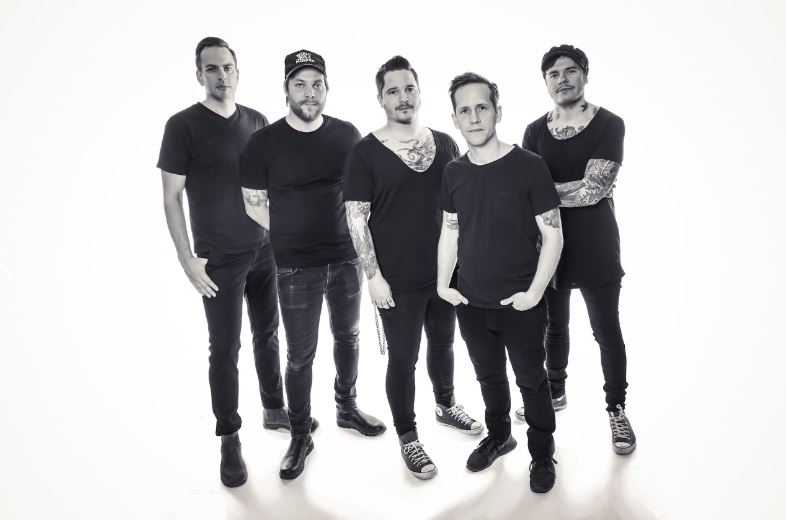 How would you describe your own music in three words? Do you call it punk?
-Folköls(3,5 % beer)-pop punk
How do you think punk lives on in Sweden? Are there any new good bands you want to tell us about? Do not just have to be a punk band yet?
-Thinks definitely there are many exciting, good bands in punksweden today. We would like to mention some of the nice bands we played with, for example, Knifven, Tigerbukten ooch Grå vardag.
Is it important for you to get physical records, I know many people who think it does not feel like releasing a record if you do not physically release it? What is the favorite format?
- Important or not important, I do not know. Clearly, it's fun with physical records, even though you know that most people listen digitally in any case. Favorite format is the 12-inch.
Are you buying a lot of records yourself or is it just Spotify that applies? By the way, do you know how much paid artists get for each song which is played?
-We usually try to buy / change records directly from the bands. Then you know that the money goes where they belong. Spotify does not pay well at all if you do not get up to a certain number of followers, etc. Then go in and follow us on Spotify or buy the disc via Freighttrain.se!
Tell us about the worst gig you've ever had with the band Ellington and the best?
-It´s difficult to say which gig which has been the worst or best. Viktor got a microphone stand on his face and knocked out some teeth once. It was not great for him, but on the other hand it was a cool gig and memorable afterwards. This summer we had a fantastic show in a forest grove in Östra Gerum. Fun in the middle of nowhere. It's always fun to play when people who who burn for the music are arranging.
What makes a gig good?
-The energy! A good show gives a damn kick! Sharing that feeling with others is the best one.
Imagine if you had to choose any five bands through the story to have a concert together with your band which would you like to play with at a mini-festival?
-The dead may stay in the grave. There are so many good bands to choose from right now.
Which band besides Bandet Ellington band would you like to have been with and started?
-It has to be a band of energy that had really fun at the start and did anything else than hang up in the rehearsalroom and drank bears. Or maybe someone who did just that. Good songs are of course a plus. Thus, the answer is Randy or Slayer.
Gaphals, is that a good company? What's the best about them?
-Yes absolutely. Gaphals feels more like a platform for artists to reach out with their music than a traditional record label. It's a bunch of musiclovers who want to get as much music as possible, not find the next big radio hit. There are such companies that holds live in the punkscene.
What do you think the band Ellington does in about ten years? Same thing pr what do you think?
-We will continue to make music we feel good just that we have a slightly wrinkled look.
What does the common Bandet Ellington fan look like?
-As people does. Everything from young children to 90 years old people. Our biggest fan is Frank 4 years, who can do almost can all the lyrics.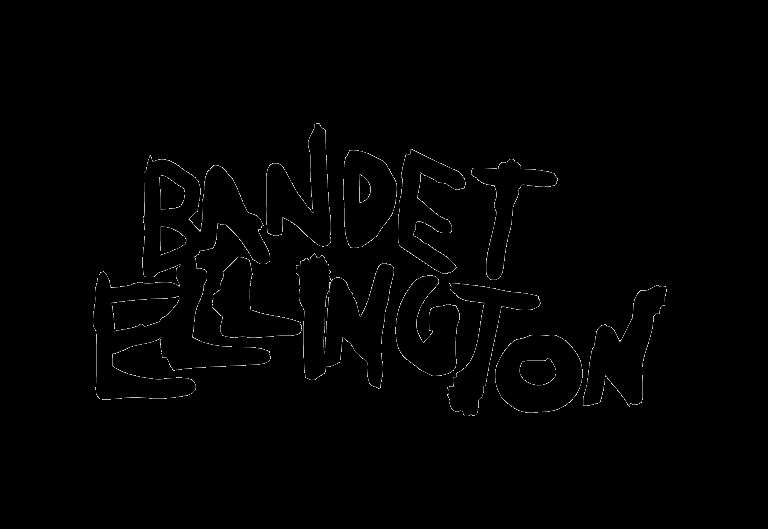 Five records that have meant a lot for you? A little explanation of each?
-Christoffer: Thåström - Skebokvarn.
It sat like a knife in the heart and never came out from there.
Viktor: Randy - The human atom bombs
Because it's best only.
Simon: Bad Religion - Stranger than fiction
Motivated by the fact that the song and lyrics are only the best.
Torkel: Misfits - Famous monsters
When it's simple it becomes brilliant.
Kalle: Slayer - Reign in blood.
Take all the other comments and copy here.
Future plans for the band?
-Record more records and just keep it going.
For yourself?
-Overlive the time with small children for the majority of us. The rest just want to survive.
Do you have any really good wisdom words to give us?
-Live as you want as long as you're not hurt anybody. ✌
Something to add?
-No.