Thanks for the reviews of my albums. As you found out I'm a solo artist and make many different kinds of albums across many genres! I think it was my punk album 'This Is Planet Grot' you liked most so I'll answer these questions as well as I can :-) July-2015
Please tell me a little bit history of the group?
-This Is Planet Grot' was written in the mid-90's and there was a band at that time but we split up without recording the music. I eventually recorded the album in 2011 and released it in 2014
Please tell me a little about every member in the group right now, age, family, work, interests and something bad about everyone? Earlier bands?
-On 'This Is Planet Grot' there's just me (vocals, guitars, bass) and Dan Mizen on drums. Dan also runs the studio where we recorded the album and is a bass player and keyboard player as well.
I can hear both Heartbreakers, Jam, and anarchopunk in your music? Am I right? Favorites from the past?
-I grew up listening to the Jam, the Ruts, the Ramones, Sex Pistols, Clash, and yes, I loved Crass and Rudimentary Peni
Ashley Reaks are you satisfied with the name? How did it came up?? Which is the best bandname you know?
-I once played a gig with a skinhead punk band from Liverpool called Bob,Bob,Bob and Bob!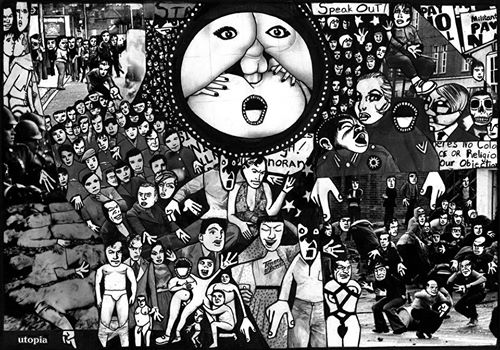 What´s the best thing with playing live?
-Being able to scream!
How would you describe your music in three words?
-Raw, honest, angry

What does punk mean to you, is it only a word or is it a lifestyle?
-Punk always meant a different way of doing things and taking risks. It's more an attitude than a lifestyle than a type of music to me
How do you see on downloading, mp3 and that stuff?
-A necessary evil
How is it to live in homecountry now? Politically?
-Terrible! Politically the UK is the most right-wing it's been since the dark days of Margaret Thatcher. The rich are getting richer and the poorer getting poorer. It's a very unimaginative time in the UK right now.?
Your lyrics, who does them and what influences you?
-I write the songs. The lyrics are mainly about feelings of hopelessness and the day-to-day drudgery of small-town life
Is there any subject that you never will write anything about?
-No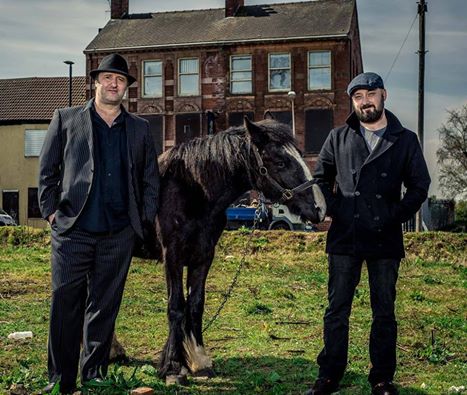 Politic and music, does it goes hand in hand?
-Not any more, although I was always inspired by artists and musicians who used art as a way of protest and expressing political and social opinions.
Best political band/artist?
-Crass
Do you think that music(lyrics and so on) can change anyones life, I mean people who listens to music?
-Yes without a doubt. When I heard John Lydon, Joe Strummer, Joey Ramone etc they spoke my language and became my inspirations in life.
Your cover on your CD looks really nice, is it important to have a record cover which shows people which type of music you play? Your favorite recordcover? Who does your covers…
-I design my album covers. I was influenced by Gee Vaucher's artwork for Crass. I spent as much time looking at her artwork as I did listening to the music.

Is it important to get out physical records of your stuff? Why or why not?
-Yes. I'm old school so I like to have some physical copies I can feel and read the lyrics etc. Metal Postcard Records have taken on my back catalogue

How does your audience look like? Which people do you miss on your concerts? Which is the biggest band you ever have played together with?
-I played the Main Stage at the Glastonbury Festival in 1999

Please rank your five favorite records, five favorite concerts and five most important things in life?
-Black and White - The Stranglers Secondhand Daylight - Magazine Doc At The Radar Station - Captain Beefheart and The Magic Band Hejira - Joni Mitchell All Mod Cons - The Jam

Is it boring with interviews? Is it much interviews??
-I enjoy interviews!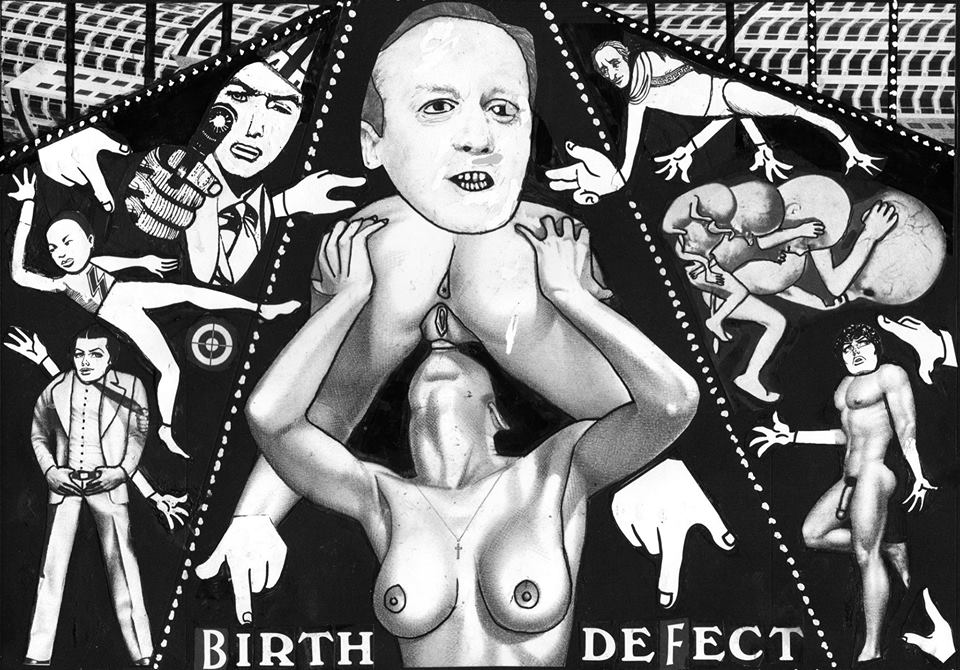 If you could choose five bands from the past and the history and nowadays and both dead and living bands to have a concert together with your band. Which five have you been chosed?
-Magazine, Captain Beefheart, The Beatles, Crass, Bob Marley
Is music a good way to get out frustration and become a nice person outside the music??
-It's a good way to get rid of frustration but I don't think it changes who I am outside of music

Which is the question you want to have but you never get. Please ask it and answer it?
-It seems like Ashley Reaks is more than music…tell me about the art too?
-I make disturbing collages and have exhibited all over the world. It's another form of expression.

Futureplans for the band?
-I'll be touring the 'This Is Planet Grot' album as support to US punks The Dickies next summer in the UK. Dickies singer Leonard Phillips also sang on one track ('The Dustman') on my latest album 'Before Koresh'.

For yourself?
-Keep making art and music. I've just finished my 8th solo album, 'Cultural Thrift' a collaboration with Hull writer and spoken word artist Joe Hakim
Wisdomword?
-Persevere
Something to add?
-Thanks for the interest and all the best with everything.