First, we want to say thanks to Peter Thorsson for his interest in our band and for contacting us to conduct an interview for SkruttMagazine. This writes the group to me with the answers and I will only put to this that this interview was done in july 2020.
Please tell me a little bit history of the group?
- The group was founded by Julio (drums) and Almena (guitarist) around 2011. Many members have passed through these years, now the band is consolidated with three members; Julio (drums), Almena (guitar) and Jon "Onix" (bass).
Please tell me a little about every member in the group right now, age, family, work, interests and something bad about everyone? Earlier bands? Other bands on the side?
- Julio, 45 years, 1 child: drummer in: Sucio Progreso, Blinded, Tierra Perdida, Golosina Asesina, Katus, Gaitza, Dratsab, Amankomun).
Almena, 45 years, guitarist in: Formas de Hablar, Blinded, Amankomun) vocals in: (La Casa del Ruido, Árbol thc, Katus, Amankomun.
Jon (Onix), 31 years, 1 son. Bassist in: Atxurre, Erio, Gorrotoz Haziak, Sixmika and Amankomun
I can hear much different influences but mostly thrash and a little death metal but also som hardcore music? Favorites from the past?
-Our references are: Sepultura, Kreator, Ratos de Porao, Behemoth, Krisium and Basque radical punk bands such as La Polla Records, Eskorbuto, RIP and Cicatriz.
Amankomun are you satisfied with the name? How did it came up? What does it mean? You weren't afraid that some other band would be named like this? Which is the best bandname you know?
- Rubi, the first singer of the band, put the name of the band. It means "helping each other" "mutual support", we are not afraid of plagiarism since Amankomun is a disused word in Euskera (Language of the Basque people).
The best band name we know is ours, hahaha!!!!!
What´s the best thing with playing live?
- Meeting people, having fun and release adrenaline on the stage. We are addicted to live shows like everyone.
And where is best to play? And the worst place?
- We like to play in the squats, gaztetxes (a kind of Basque youth clubs). The worst place to act would be on TV.
How is to play this sort of music in Spain right now? Which types of bands do you have concerts together with?
- We do not travel outside the Basque Country very often, most of the concerts we do are around the region where we live with local and state bands that come on tour, also with some European like Grober Kanupel or Crazy Death.
How would you describe your music in three words?
- Aggressive and straightforward thrash-metal.
What does punk mean to you, is it only a word or is it a lifestyle? I know you don´t play punk but it feels like you have listened a lot to punk/hardcore?
- Hardcore Punk is the basis of our music, it is what we have learned from childhood. Punk for us is a lifestyle that has influenced us until we reached Amankomun.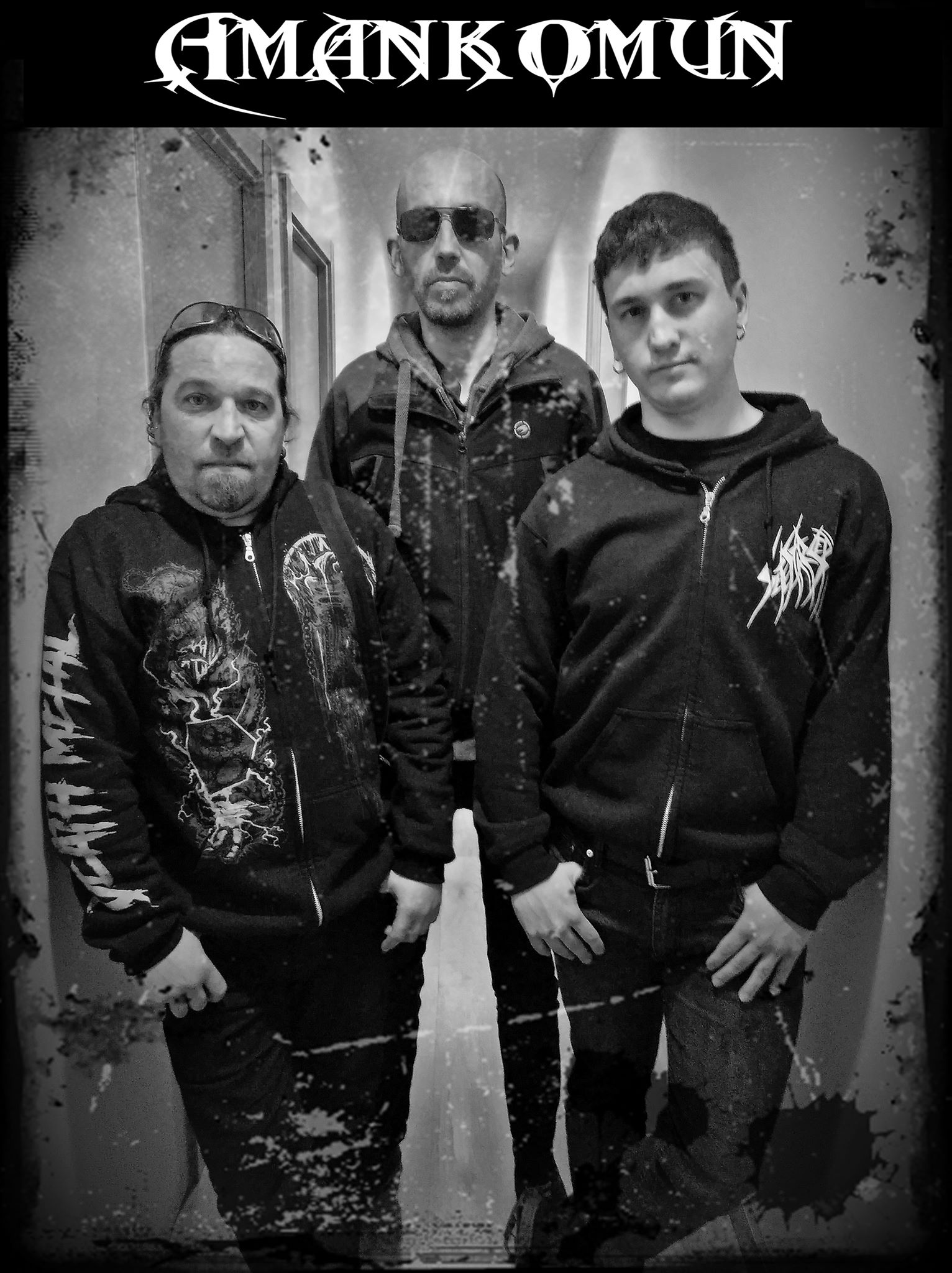 Which song/album or group was it who took you into the music and began to play?
- The lyrics of La Polla Records and the Punk attitude of the 80s.
What shall a young guy do today to shock their parents as the way we did when we were young? They have already seen everything <![if !vml]>

<![endif]>?
- They would be surprised if they didn't dance nor listen to reggaeton.
How is it to live in Spain right now? Politically? Fascists? The Coronavirus?
- We are lucky to live in the Basque Country, here there are also fascists but less than in Spain. There is an anti-fascist thought that unites us. They identify us with drinking and partying, but it is much more than that.
The coronavirus has affected us like everywhere. Monarchy is the virus right now.
Is there any good bands from Spain right now? Is the punkscene/metalscene/hardcorescene big? How is it in your hometown?
- The scene has lost a lot, groups and movements continue but fewer people go to concerts since disco fashions entered.
What do you know about Sweden? Have you been here sometime?
- We have never been there, but we would like to, we know that there is a high rate of suicides and a lot of darkness. Musically they are the best in almost any musical genre.
Have you heard any good bands from Sweden?
- We like Dark Tranquility or Entombed. For our drummer, Entombed is among his favourite groups.
Your lyrics, who does them and what influences you? Never in english? Tellme a little about the following songs
-Los Brjuos
-Kukaratxas?
-Imperios del crimen?
- The lyrics are written by Almena, guitarist and singer of the band. The themes are varied but always with social protest content.
Los brujos contra la religion, against religion, Kukaratxas against the system and Imperios del Crimen against wars and armies.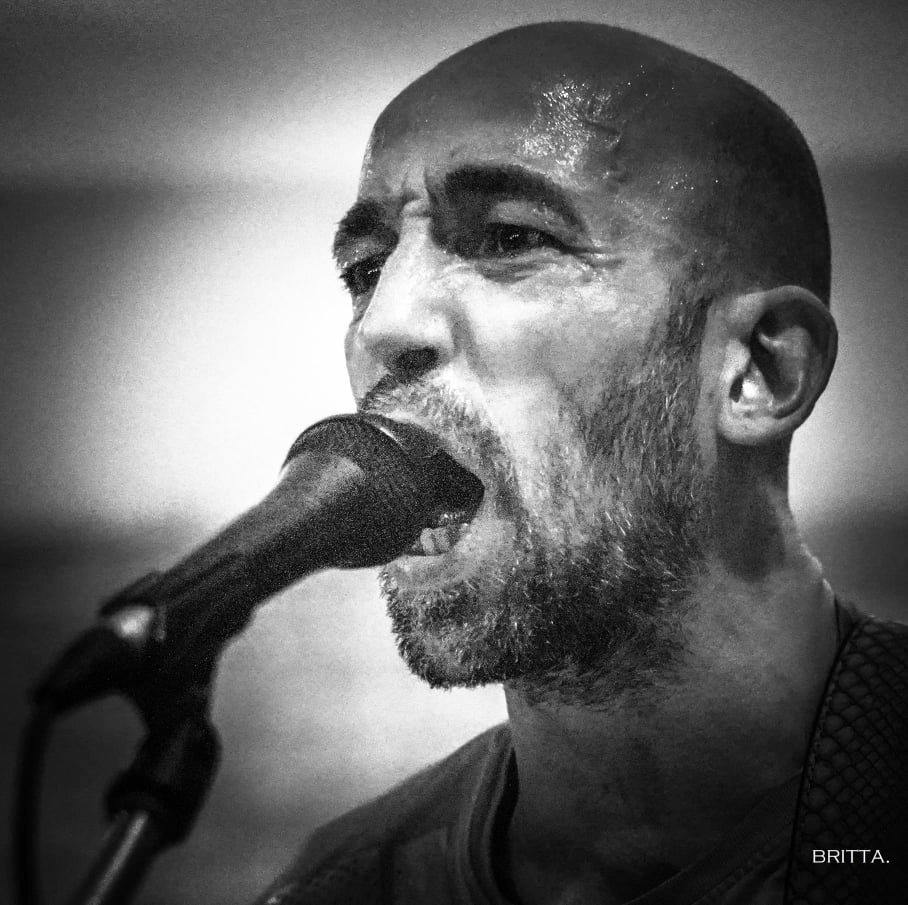 Is there any subject that you never will write anything about?
- About love towards God.
Politic and music, does it goes hand in hand? Which is your most political song?
- Kukataxas is very social, it is always important to transmit thoughts, and music and politics go hand in hand in our case.
Best political band/artist?
- La Polla Records, Eskorbuto, RIP y Cicatriz.
Do you think that music(lyrics and so on) can change anyones life, I mean people who listens to music?
- Yes, it influences a lot and more when you are young and you are looking for your identity.
Your favorite recordcover alltime? Who does your recordcovers? And do you have any good recordstores in your hometown?
- Our album is self-produced, both musically and physically. We have only released "Hombre Animal" for the moment. The first one can be heard on the internet his name is "Barkamena balio ez duenean" where you can see former members including Julio and Almena.
Is it important to get out physical records of your stuff? Why or why not? Vinyl, CD, cassette, what do you prefer if you could choose whatever ?
- We would like it on vinyl, but surely the new album will be released in digital format, we must adapt to the new times, we are in the digital era.
Please tell me a funny thing which have happened during your career and under some gig?
- The Spanish Nazis in Madrid and Zaragoza tried to attack us, for being Basque. That was the worst thing that has happened to us.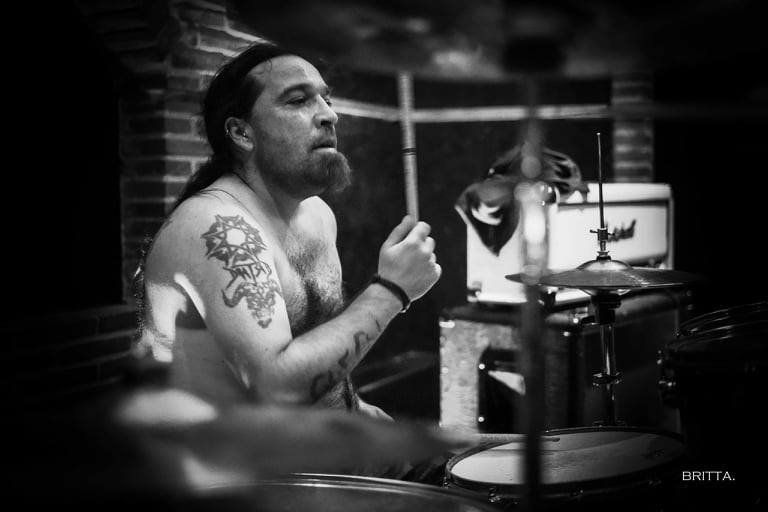 How does your audience look like? Which people do you miss on your concerts? Which is the biggest band you ever have played together with?
- People of all ages but usually people who move in squats and metal heads. We would like more people to come to concerts because people tend to stay in bars a lot.
The biggest band we've played with has been Grober Kanupel from Germany.
First, last and most expensive record ever bought?
- Mordor Ruido de Madrid and Chaos AD de Sepultura, 15 years ago.
Is it boring with interviews? Is it much interviews?
- We do few interviews, we like playing more than talking.
Which bands do people compare you to, is it boring that people compare you to other bands or is it understandable?
- Comparing is easier than describing, they compare us with old thrash metal bands.
Is music a good way to get out frustration and become a nicer person outside the music?
- Of course, that's why we started playing, they say that people who play aggressive music are calmer. Hahaha!!!
Which is the most odd questions you ever have got in an interview?
- The ones we have not answered and the one about we are satisfied with our group name.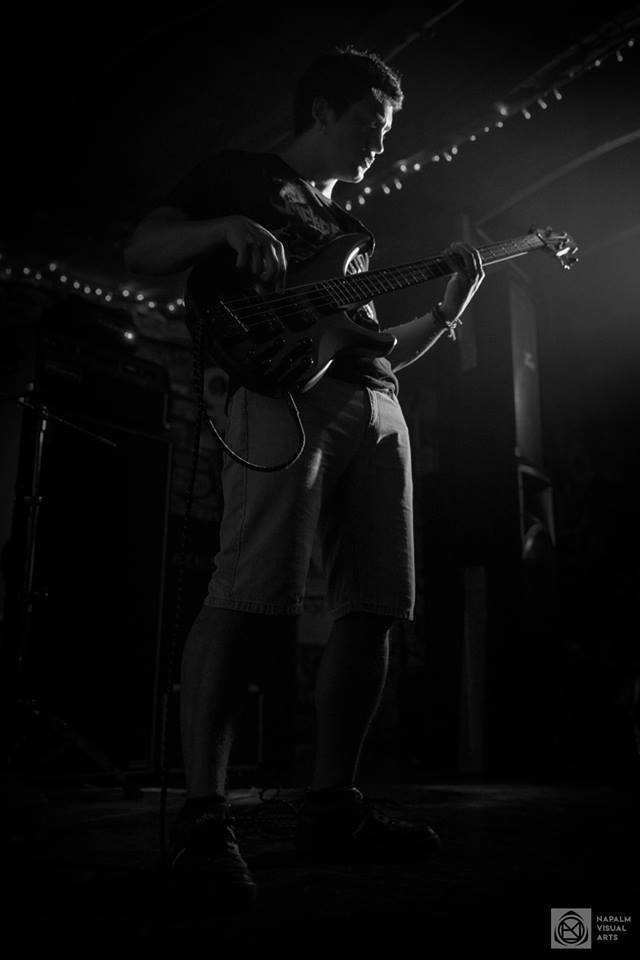 Which is the question you want to have but you never get?
- Would you like to come to Sweden to play a concert?
Futureplans for the band?
-Record new album and look for new concerts, also record a new video clip.